Cleaning Company Website Templates – Sparkling Solution for Business
Cleaning services are the ones that save a lot of time for any housekeeper. And companies that offer this kind of services should definitely have their own website to reach their clients immediately. Mostly small companies tend to hire a professional web designer to create their website. There might be reasons for such solution only in case the owner needs a special functionality for the website. However, in most cases they don't need to spend the money on a website full of bells and whistles that won't be useful.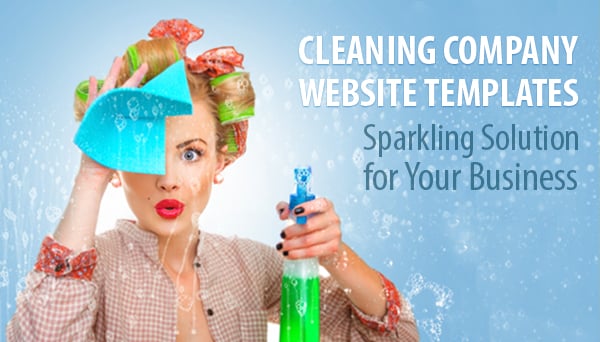 Buying a turnkey-ready website is the best solution for cleaning company. Cleaning company website templates offer all the needed functionality, handy navigation and a cool design without unnecessary decorations. Clean or minimalist style is the best design for such kind of templates that embraces an idea of cleanliness.
Mostly premade website templates have all the functionality and design that is needed for this or that kind of small business. But you can customize the website according to your personal taste and add a few features that will play into your hands.
Cleaning Company Website Templates Design
It's no wonder that cleaning companies mostly use clean or minimalist design for their websites. Getting rid of all unnecessary elements is a politics of such companies so they choose a design with minimum decorations. Pure white is a main color for background. It allows showcasing products and services in the most natural way. Clear white background provides a sense of purity and calmness.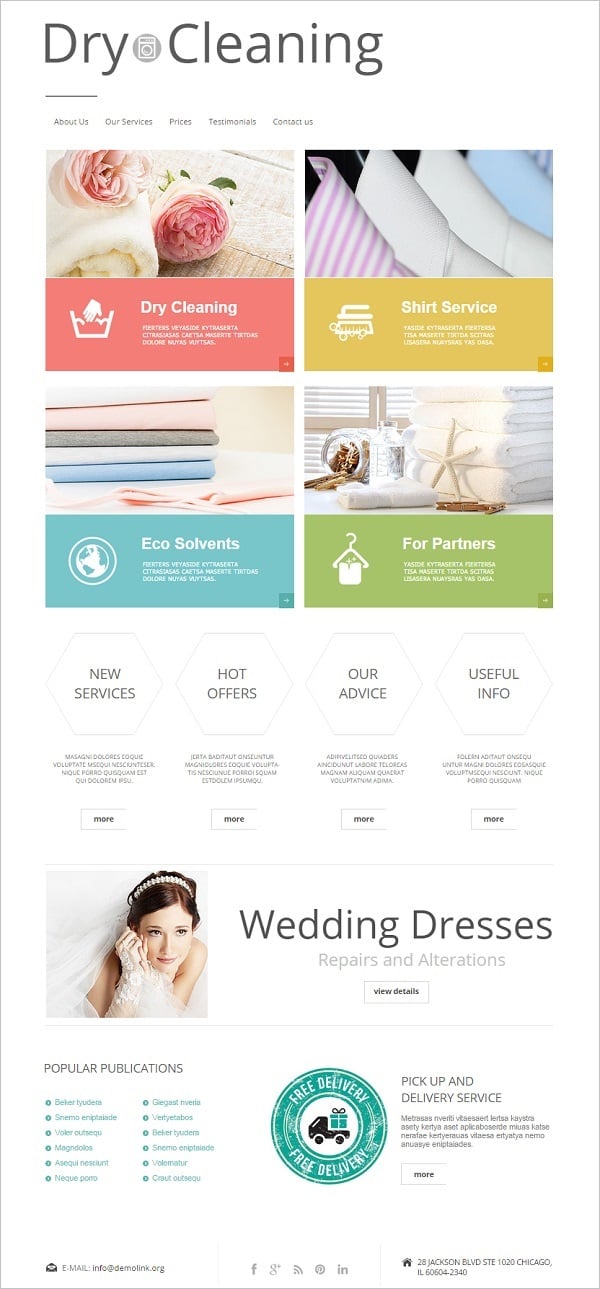 Pastel hues like light blue and grey give the similar feeling and don't distract users. Moreover, such tones are a perfect background that brings up to readability. Many cleaning company websites choose green as the basic color for the website color palette. This color is usually associated with ecology and nature. So green color palette of the website may speak about its nature-friendliness and safety.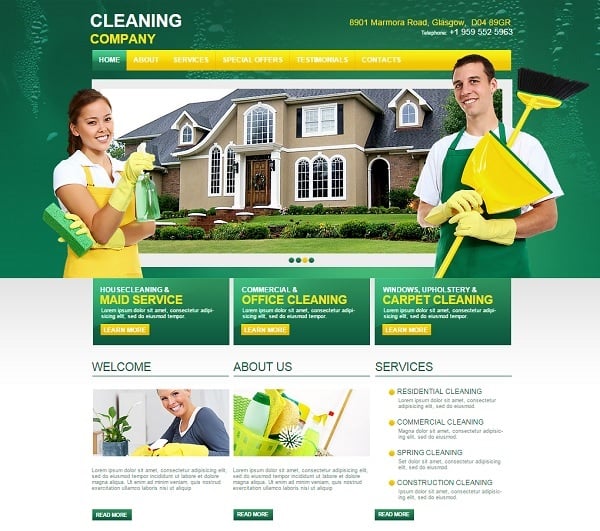 Cleaning Templates Structure and Navigation
Cleaning companies offer various solutions for maintaining the area you need to clean. And the companies that offer such solutions may differ from small businesses that provide a short range of services (like dry cleaning firm or pool maintenance company) to large business structures that offer a whole batch of cleaning options.
Thus, a layout structure and organization of the cleaning website template may differ. There can be various categories that describe the company's services. Larger companies usually offer more complicate navigation menu with multiple categories and subcategories. Small company that is focused only on one of the cleaning solutions, e.g. dry cleaning services, may offer a much easier navigation structure.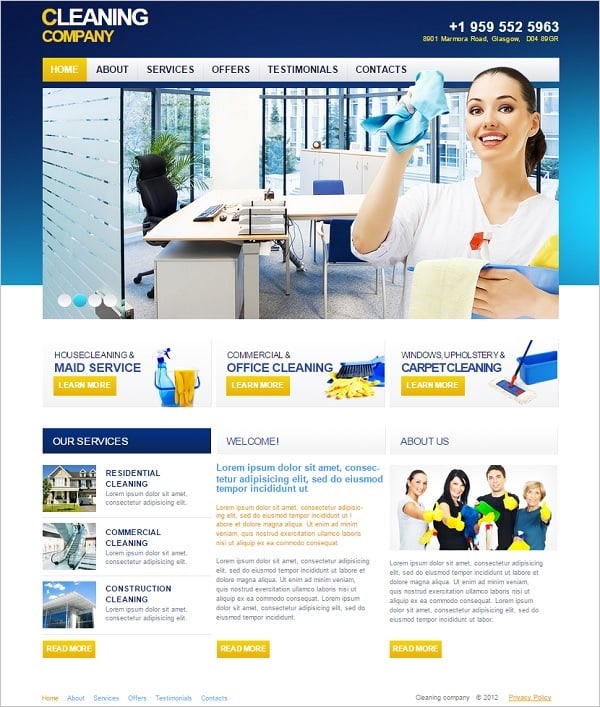 It's a common practice to offer additional options and products to the clients. Such complementary services like free delivery, repair, packaging etc. are very attractive for the clients and may be displayed on a Home page. It's cool to add a product page to showcase various detergents and chemicals you use for your services, as well as uncover their advantages.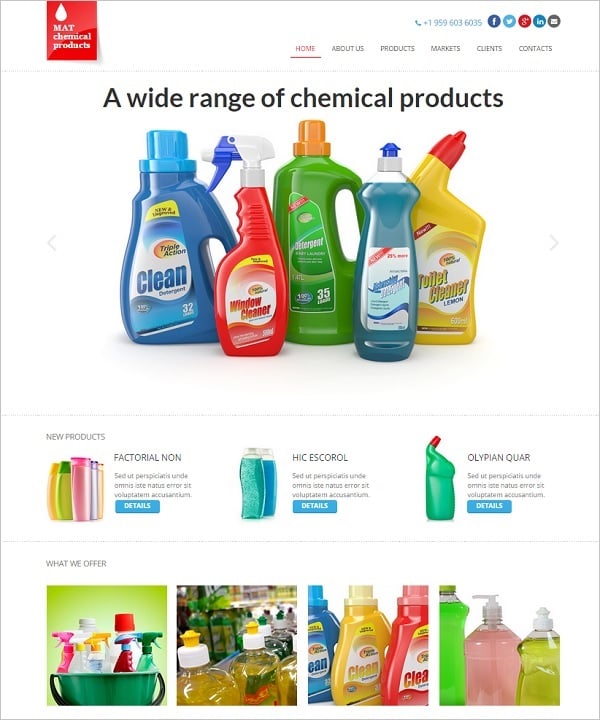 Local Search Optimization for Cleaning Company Websites
Contact page is the one of the essential structure elements for any business website. Since cleaning company is mostly a local business, adding a more specific information about physical address and location is essential. Local search optimization is a key factor in such situation.
Thus, localization of the company's website content is a key aspect. Including a company's title along with a town name in website's titles and descriptions adds to your SEO greatly. Don't forget about contact details like phone number and address – implement this info in text format to make it visible for search engines.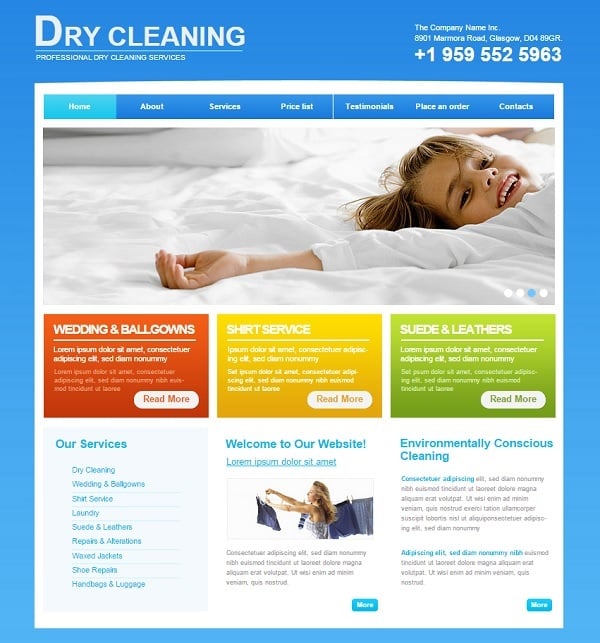 Aside from traditional email and phone number cleaning companies should have all the necessary information about their location. Map should definitely be included to make finding your service easier. If you have a few representative offices around the country you should have them all on the map.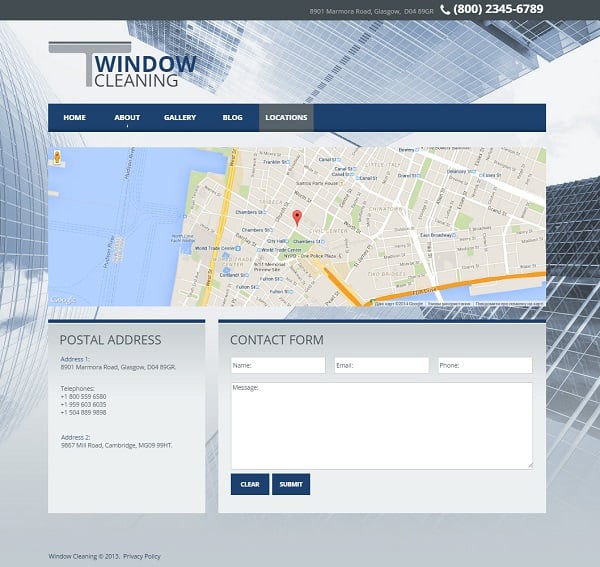 Placing an address and a phone number in the heading for users to see it while browsing the website is also a good idea. It should give a strong push to the business. You may even create a phone number in a form of a clickable element so smartphone and tablets users can make a call with one touch.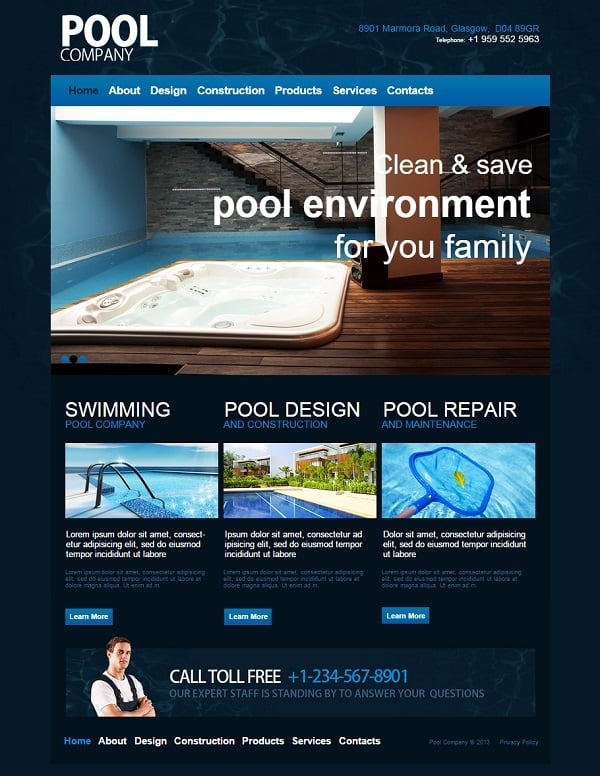 Social widgets are also essential for local SEO. To engage users from social networks cleaning companies should take into account Google+ Local and Facebook Graph Search that play in favor of local optimization. Foursquare is a great network to engage mobile users with your business by inspiring them to check-in and leave testimonials about your services.
In fact, regular feedback and recommendations is another way to improve local SEO. Having a Testimonials page adds greatly to your website's search engines ranking, no matter are there good or bad comments. The more customers are talking about your service the more relevant you look in local search. Good reviews are definitely worth including in your website content as they play in favor of both, users and search engines.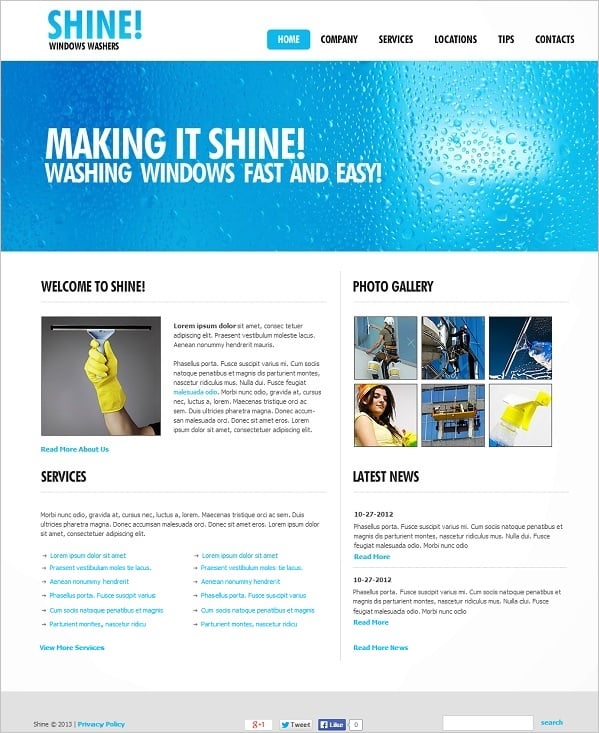 These tips may be useful not only for cleaning companies but for any local business that owns a website and wants to establish a strong connection with their customers. Thus a company will be able to engage with a great number of potential customers as well as keep their long-term customers interested in their services.