40 Best Handwritten Fonts 2017 For Your Fascinating Designs
The popularity of best handwritten fonts 2017 has significantly increased in recent years. It's not surprising because best handwritten fonts are an easy way to spice things up and catch the attention of your audience. Their straight lines, curves, and swirls add the touch of elegance and uniqueness to your message. Moreover, they make your content look more personal.
Looking for the handwritten font that completely matches your project may sometimes be rather difficult and time-consuming. That's why we've put together the list of the best handwritten fonts to help you successfully cope with this task.
Choose Yours Among These 40 Best Handwritten Fonts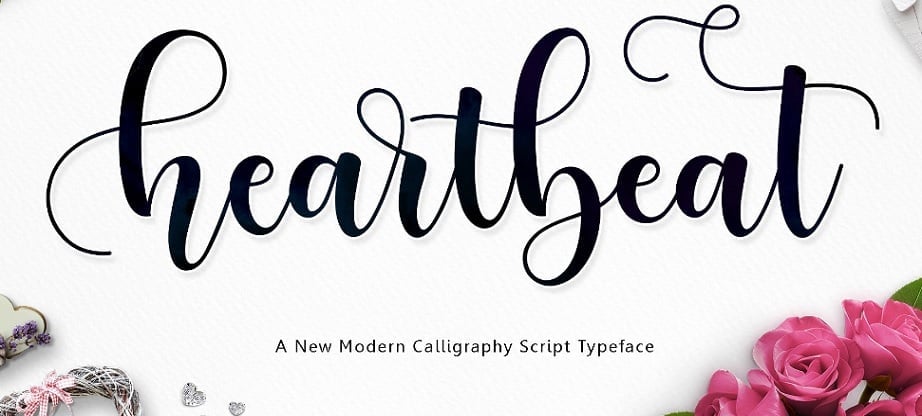 Heartbeat is a modern sophisticated handwritten font ideal for any design project your imagination holds. It has 630 glyphs that include uppercase and lowercase characters, symbols, numbers, and punctuation. The font is a unique mix of elegance and playfulness.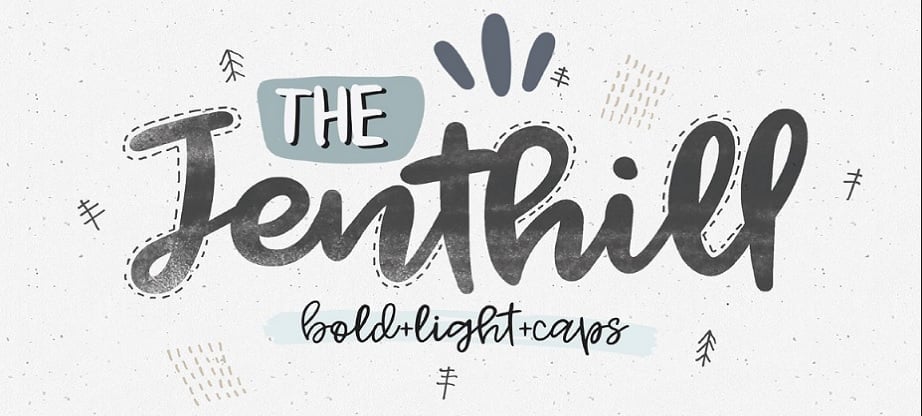 Jenthill is a cute handwritten font family that contains Jenthill Jenthill, Jenthill Caps, Jenthill Light, and Jenthill Light Caps. The fonts perfectly combine with each other.  Each font consists of 380 glyphs and includes basic punctuation, numbers, Roman typeface and special glyphs to be used with most of the European languages.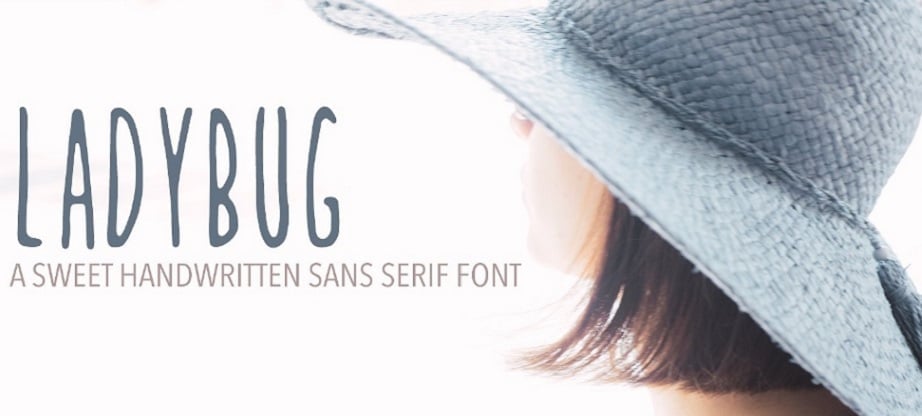 Ladybug is a sweet, sans serif handwritten font with lots of soul. The font includes uppercase and lowercase letters, numbers, punctuation, and symbols. Its wobbly condensed style may perfectly suit any of your creative projects.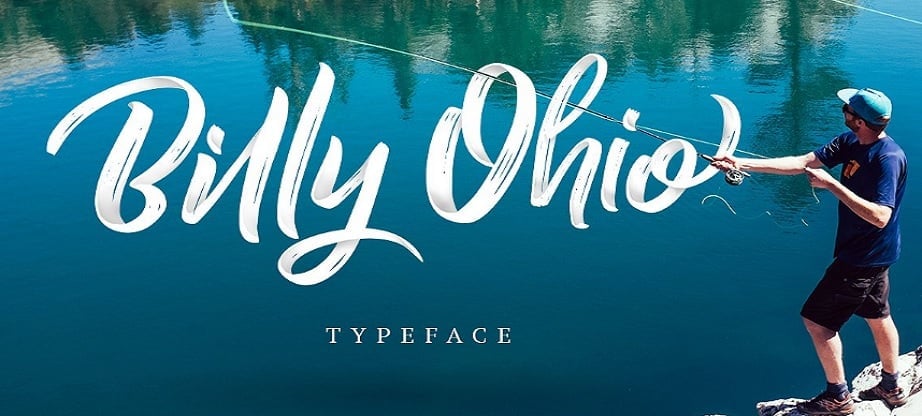 Billy Ohio is a fresh handwritten typeface made in a fast dry brush style. The font includes multilingual uppercase and lowercase characters, numerals, symbols, and punctuation. It looks natural thus enhancing your design greatly.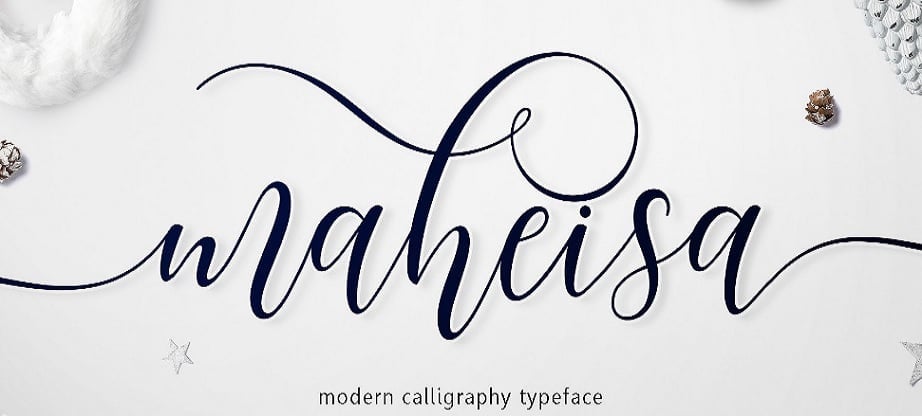 Maheisa is a charming calligraphy typeface which every single letter has been carefully crafted to make your design look attractive. The font comes with more than 600 glyphs. Its Open Type features include Swash, Stylistic Sets, Stylistic Alternates, and Contextual Alternates.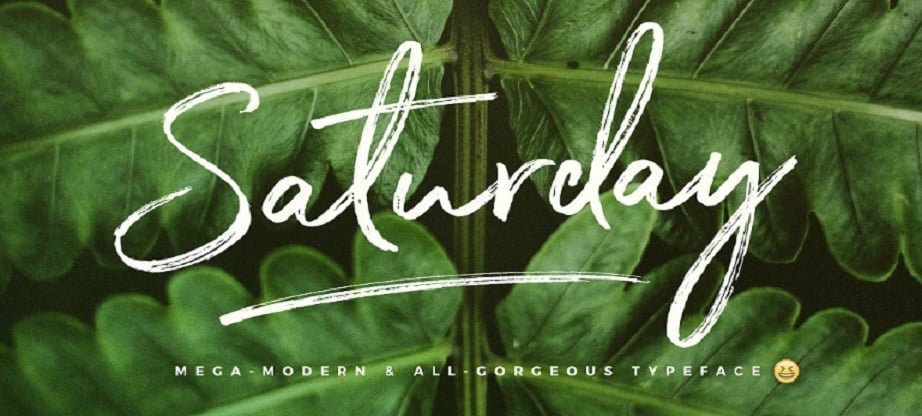 Saturday is a stunning modern font that will instantly give your project an authentic hand-drawn look. The font includes the Saturday Script and Alt + Clean Version with upper and lowercase characters, numerals, punctuations, and the Saturday Swashes to make your design look superb.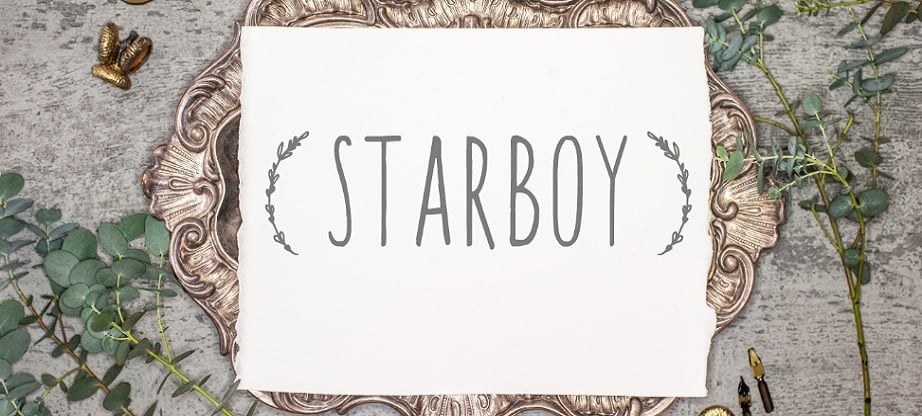 Starboy is a generic, easy readable handwritten font that will work well for any kind of design. The font comes together with a set of calligraphic ornaments with tiny branches that will give your project the finishing touch.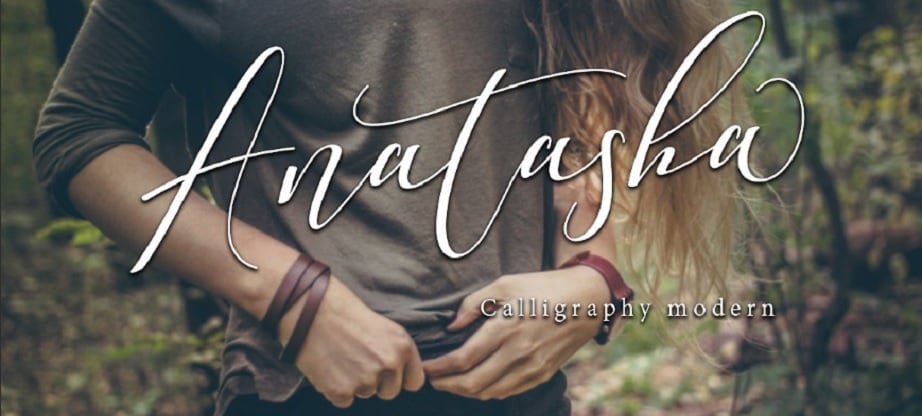 Anatasha is a modern script font with decorative characters and a dancing baseline. The font includes 483 glyphs that look unique and stylish, and are definitely worth your attention.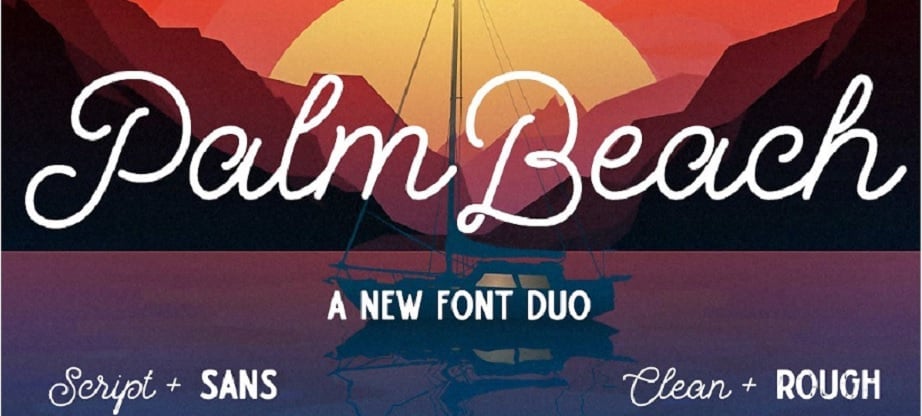 Palm Beach is a font duo with multilingual support. The font comes with 478 glyphs that contain a complete set of lowercase and uppercase characters, script version lowercase stylistic alternates, a large range of punctuation ligatures, and numerals.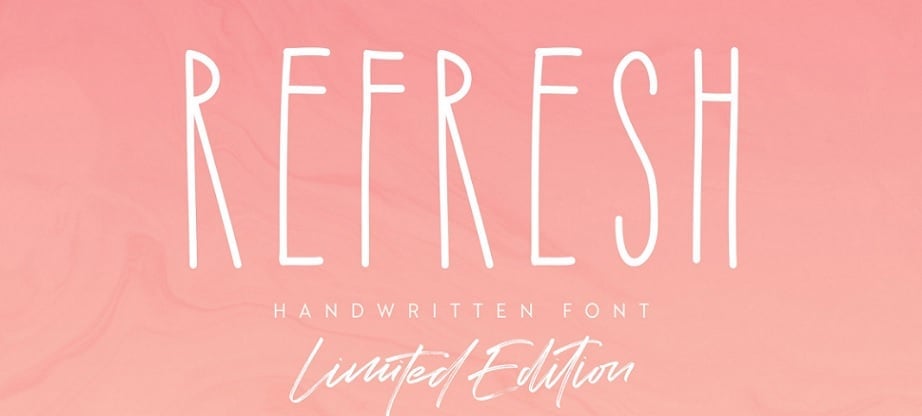 Refresh limited edition is a cool and refreshing handwritten font that may become a perfect choice for summer. The font comes together with a super cool Bonus Doodle Pack which includes 26 hand-drawn doodles. Note that Refresh looks best with wide spacing.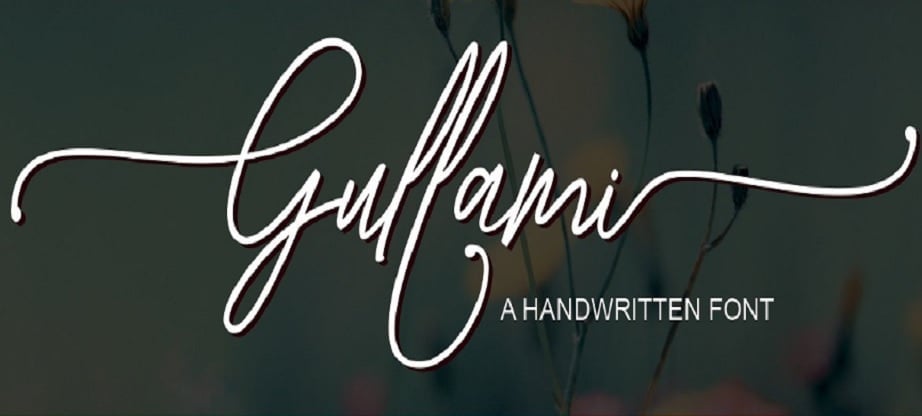 Gullami Rice Script is an original handwriting typeface that looks fresh and natural. The font comes with 443 glyphs that contain basic Latin characters, numbers, and international symbols. The alternative features include Swash, Stylistic Sets, Stylistic Alternates, and Ligature.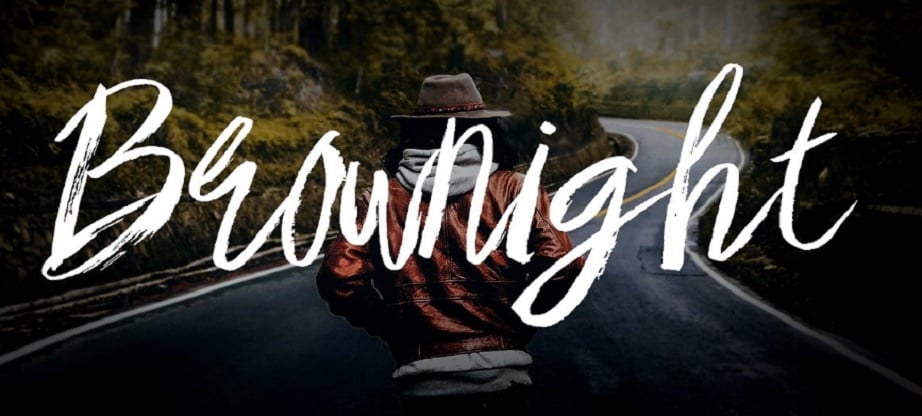 Brownight is a brush script that perfectly represents a modern free style. The font includes basic Latin uppercase and lowercase characters, numbers, symbols, and a bonus swash. It grants your design with a unique feeling of complete freedom.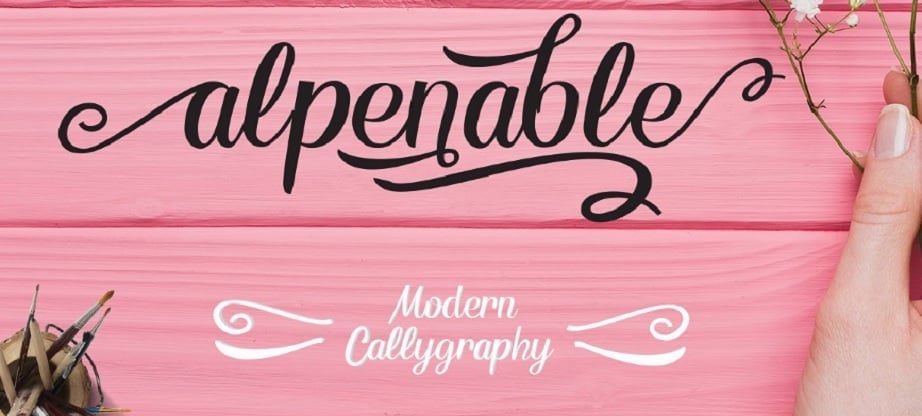 Alpenable is a lovely calligraphy typeface that combines the style of classic calligraphy with a modern one. The font includes 418 glyphs. The alternative characters are divided into several Open Type features such as Swash, Stylistic Sets, Stylistic Alternates, Contextual Alternates, etc.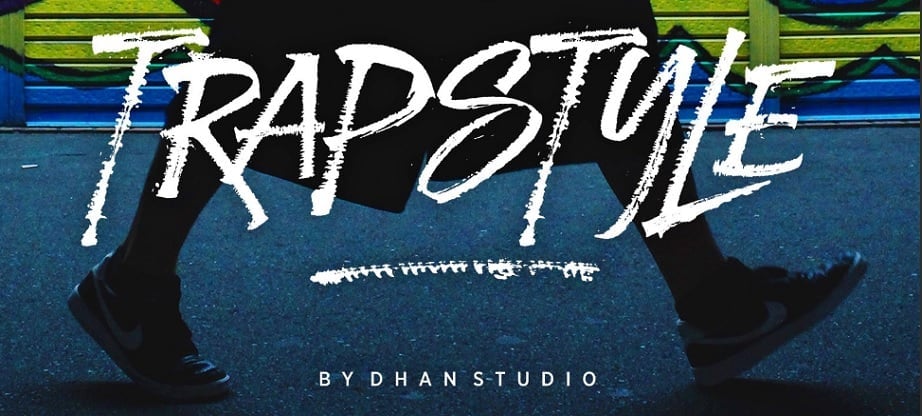 Trapstyle is a handwritten font made with a ruling pen that is able to tear through your text with unmistakable energy, dynamic and spontaneous flow. The font comes with alternates character, ligature, upper and lowercase characters, punctuation, numerals, and a bonus extra swashes.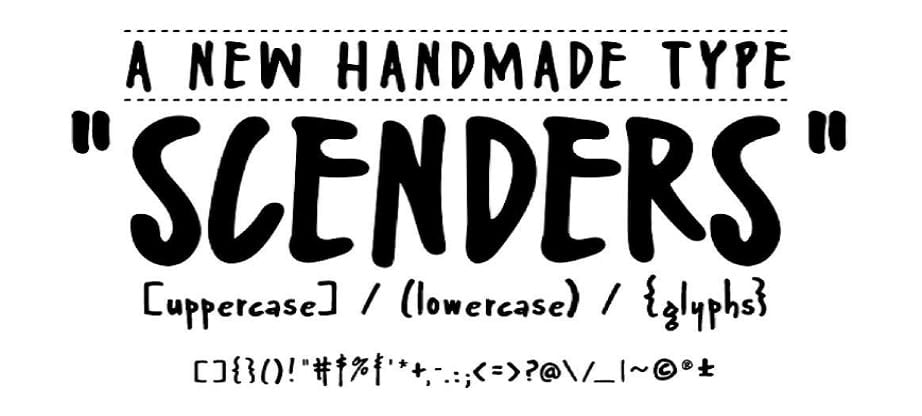 Scenders is a rather original font based on its author's own handwriting. The font includes both lowercase and uppercase characters, punctuation, and numbers. It gives your design the organic feeling of a quick note or inspirational quote.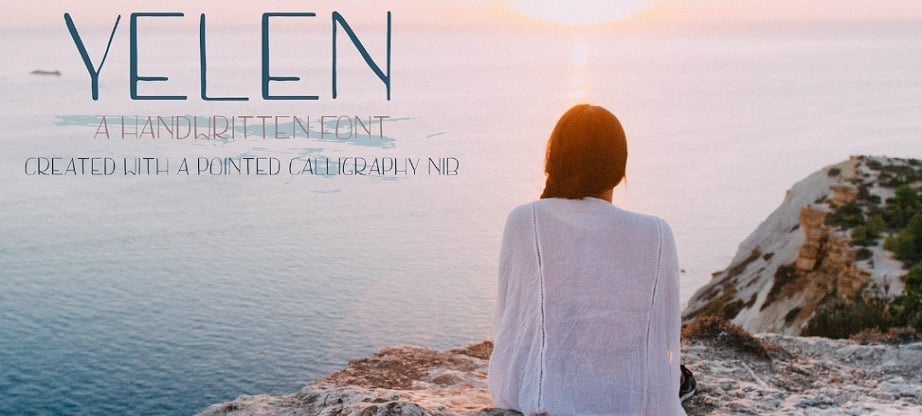 Yelen is a sans serif all-caps calligraphy font. Each letter of the font was written by hand using a pointed calligraphy nib. The font comes together with a set of hand-painted vector textures that are easy to customize.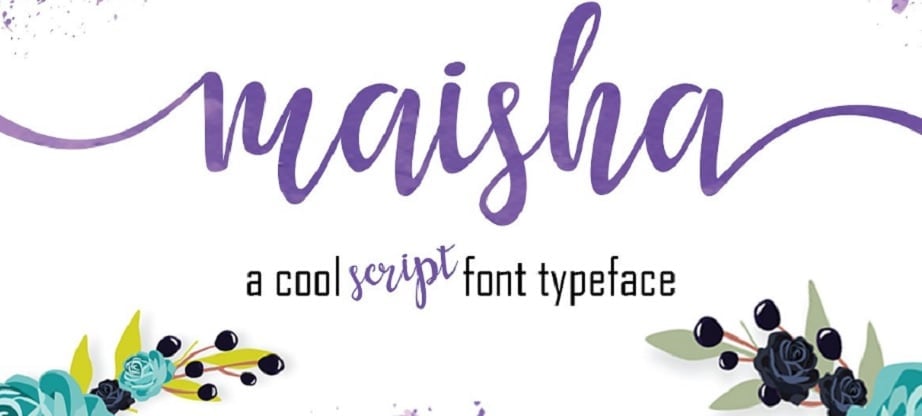 Maisha Script is a modern cool handwriting font that comes with 339 glyphs. The font supports PUA Unicode. Its characters strike the right balance between elegance, usability, and readability.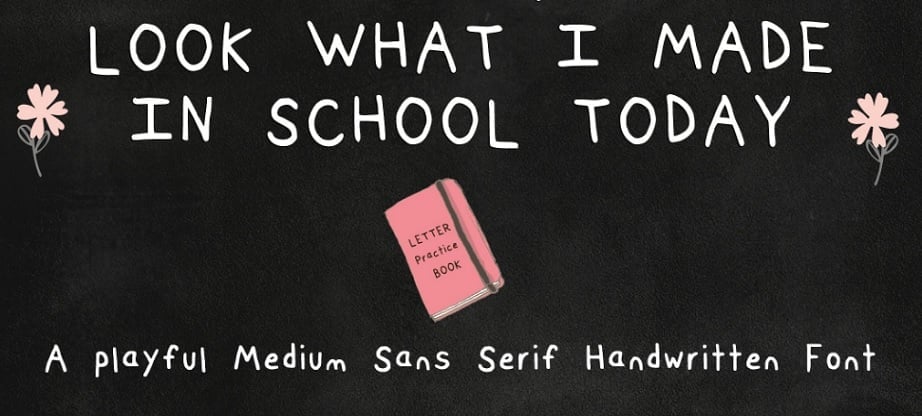 Look What I Made is a funny casual handwritten font great for designs that require a children's style handwriting. Its slightly inconsistent character sizing and spacing give a warm and friendly feeling to your layout.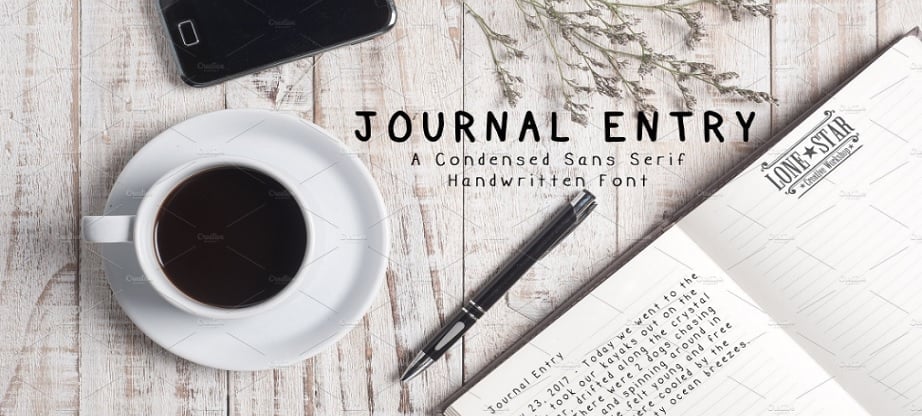 Journal Entry is a minimalistic handwritten font with a rustic twist. It is excellent for designs that call for a simple look. Journal Entry pairs perfectly with both bold and script fonts.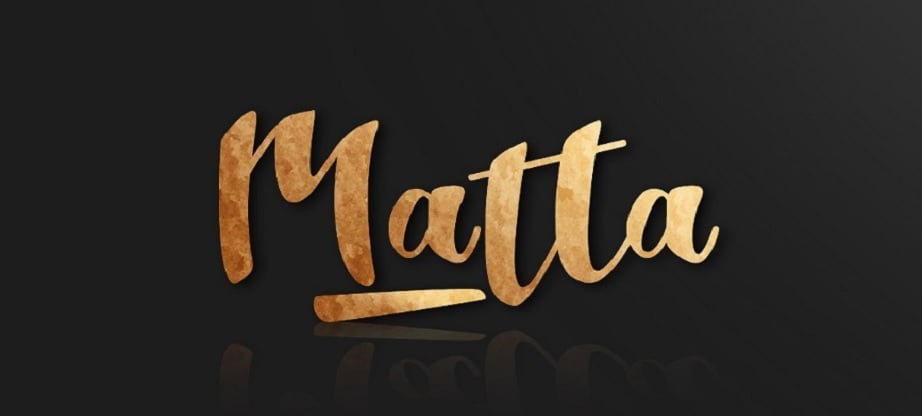 Matta is a beautiful handmade script font with modern calligraphy and fresh typeface. Its glyphs include uppercase and lowercase characters, numerals, and punctuation. The font supports PUA Unicode and comes together with Matta Swashes.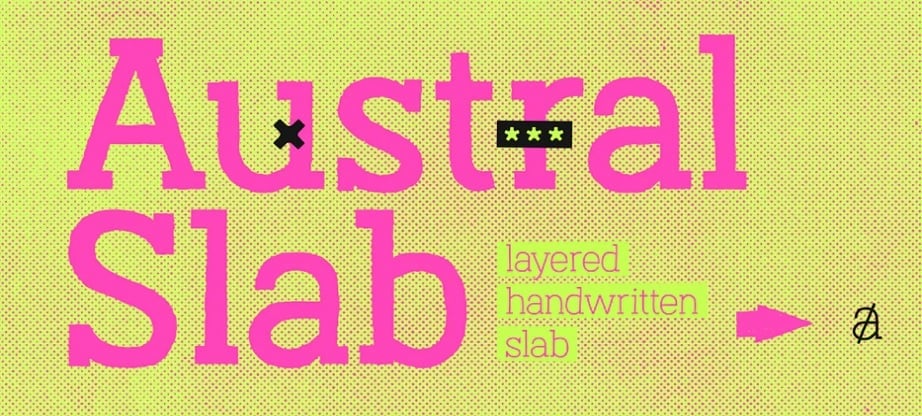 Austral Slab is a handwritten layered font with unique textures and styles. The font comes in three weights: Regular, Light, and Thin. Its features include Stylistic Alternates, Ligatures, Discretionary Ligatures, Fractions, Superscript, Subscript, Denominator, Numerator, Scientific Inferiors, and Kerning.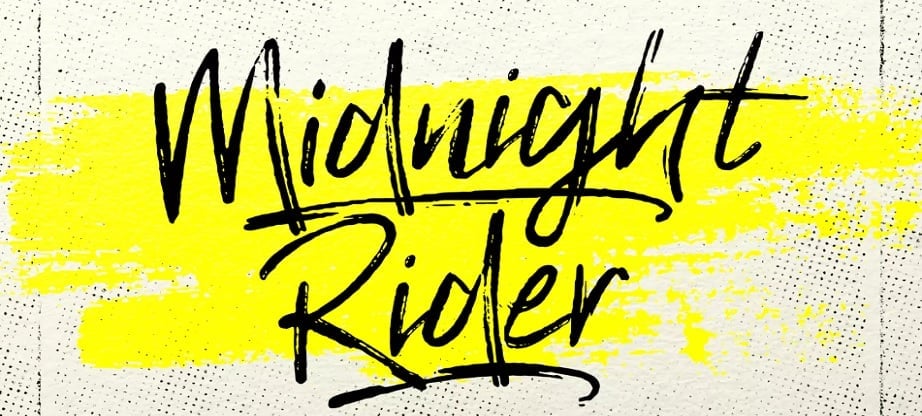 Midnight Rider is a script font written in a dry marker. The font has over 300 glyphs with international characters such as Å Ä Ö Ü and lots more. It provides you with a bunch of ligatures for "rr", "gg", "ll", "mm", "ee" combinations so that the two neighboring letters never look the same.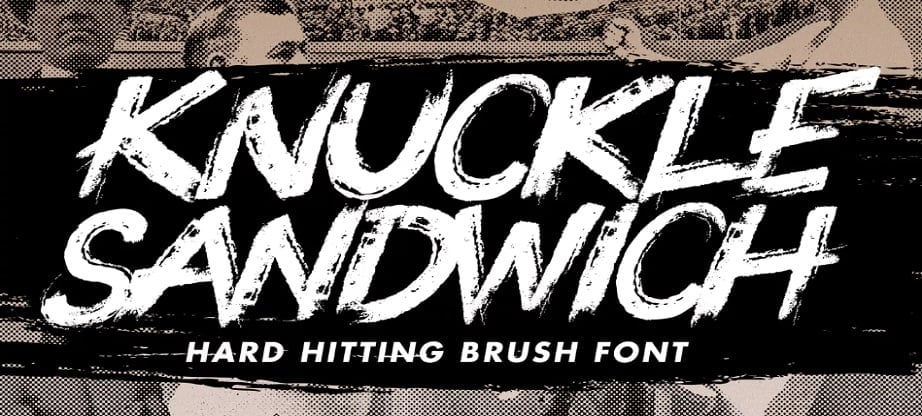 Knuckle Sandwich is a hard hitting brush font with over 300 glyphs. It includes Basic Latin, Western, Central, and Southeastern European uppercase and lowercase characters. Knuckle Sandwich Swashes add an extra finishing touch to your designs.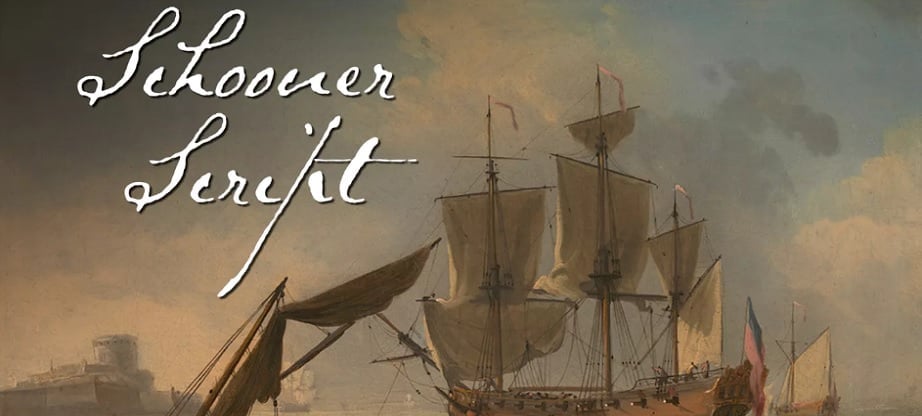 Schooner Script is a disconnected cursive with long descenders and a distinctly historical flair. The font has more than 500 glyphs with old-style and lining figures, standard and discretionary ligatures, contextual alternates, and ink blots.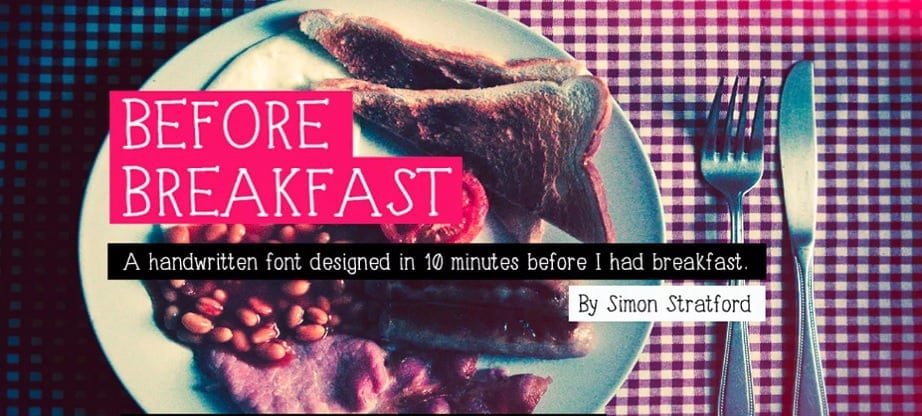 Before Breakfast is a playful typeface that probably breaks every rule in typography. This is definetely one of the best handwritten fonts and its 300 glyphs contain both uppercase and lowercase letters, numbers, symbols, and punctuation.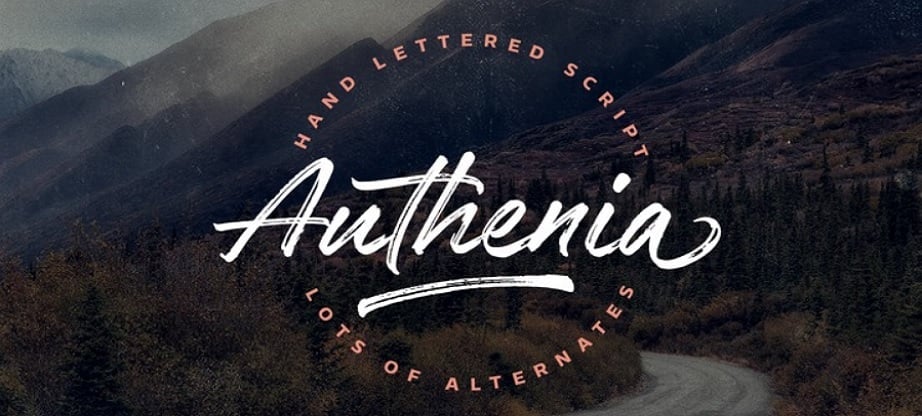 Authenia is a casually and quickly written brush script. The font comes with two sets of lower cases to give some variation and more natural look to your text. A bunch of stylistic alternates and underlines make your design even more appealing.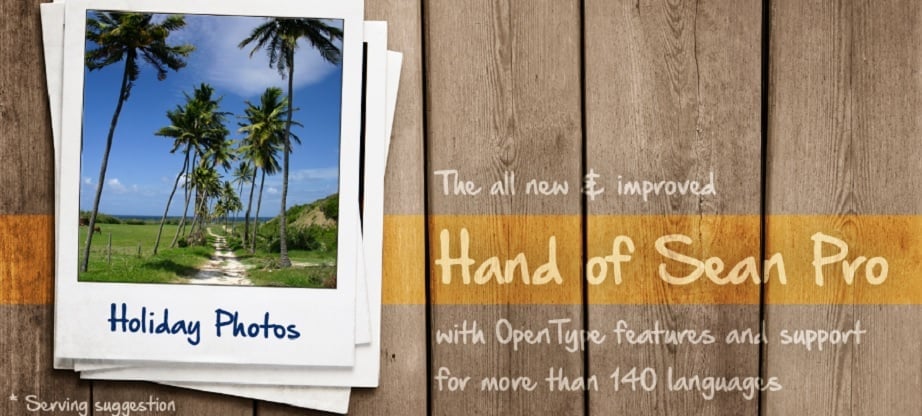 Hand of Sean once created from the designer's own handwriting for his personal project is now available to the public. The font includes 528 glyphs. Each basic character is followed by its Unicode variants. Thus Hand of Sean supports more than 140 languages.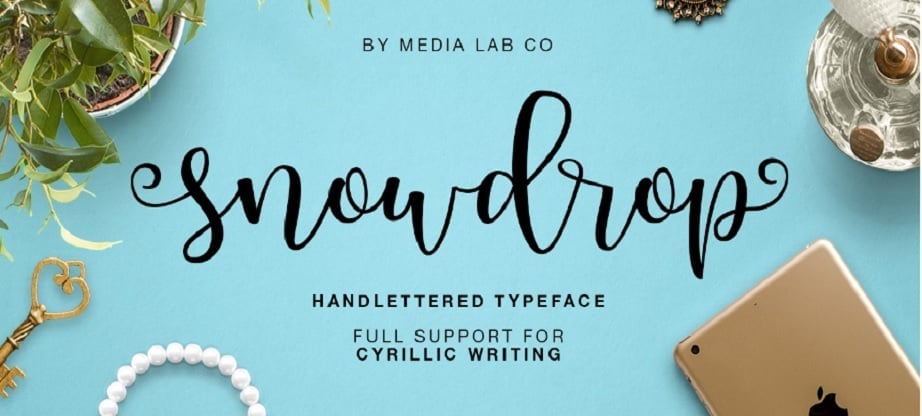 Snowdrop is a fabulously funny but at the same time elegant script font with tons of energy that allows you to create beautiful hand-made typography in an instant. The font fully supports all Latin and Cyrillic languages and doesn't require any special design program.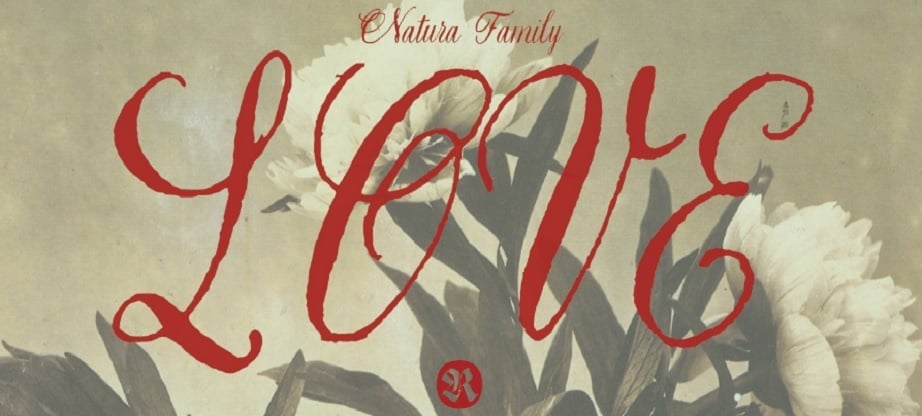 Natura font family inspired by old nature field notebooks was designed first with a flexible fountain pen and then digitalized glyph by glyph to get the natural feeling of the dry ink on smooth paper. The family includes five different fonts and a set of icons and stamps to complete your design.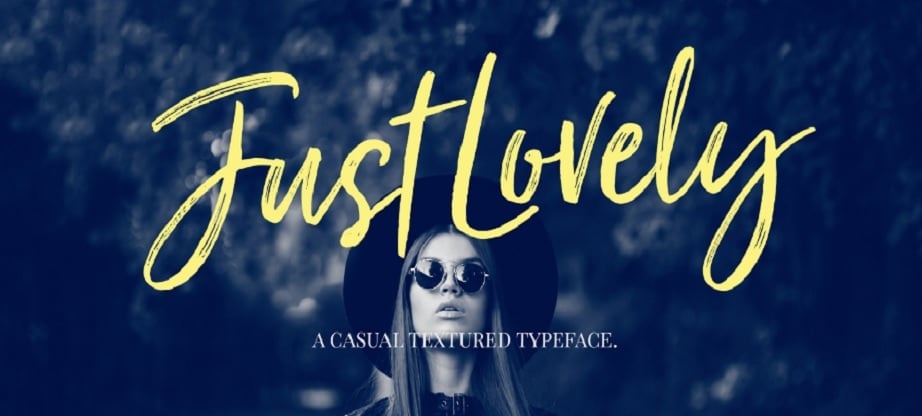 Just Lovely is a flirty and sleek dry-brushed font family. It offers you a stylistic set of uppercase letters, three sets of lowercase stylistic alternates, and realistically created standard ligatures to ensure you get the look you are after.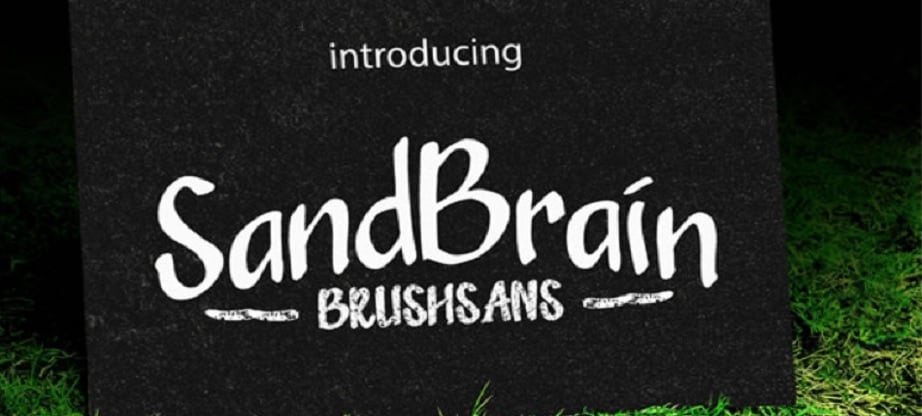 SandBrain is a beautiful handwritten font family that contains SandBrain Regular, SandBrain Black, SandBrain Rough, and SandBrain 3D. The fonts work in any application and come with a link to the font manual useful for any beginner.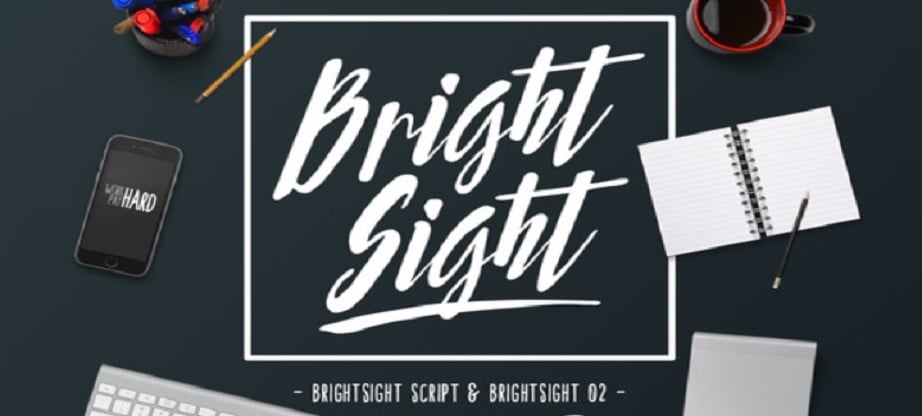 The Bright Sight font family consists of two amazing handwritten fonts. Each font possesses its own personal style. However, put together they represent a perfect mix that will make your design stand out in the crowd.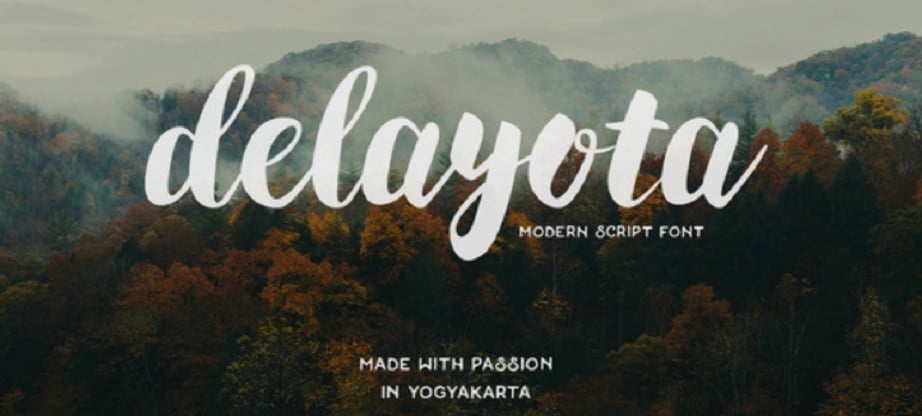 Delayota is a bold and strong handwriting font. Its round smooth letters make the font easy to read. Delayota will perfectly work with any type of software that supports installable fonts.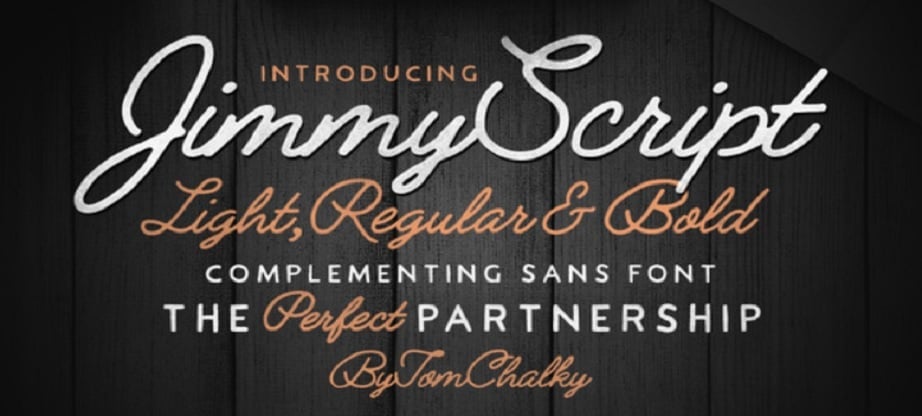 This is a font duo of two unique fonts. Jimmy Script is based on the smooth elegant lines whereas Jimmy Sans offers the same lines but much more straightforward. This gives you a perfect opportunity of mixing two fonts that match 100%.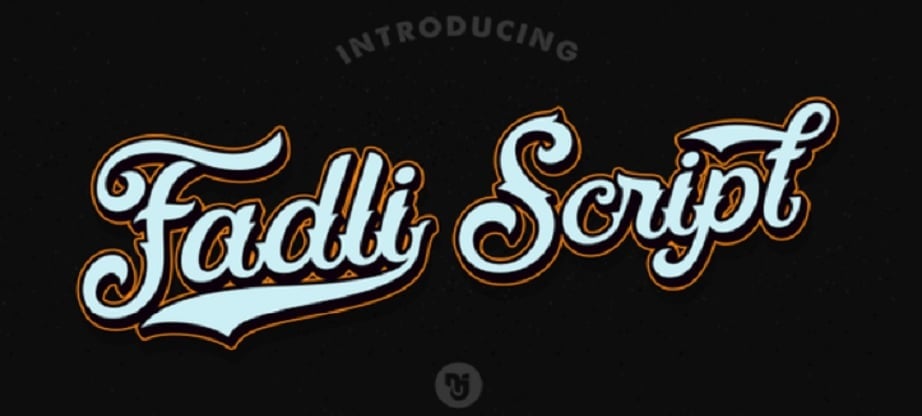 Fadli is a stunning font with handcrafted curly letters. Its strong and bold characters with beautiful swashes will make your work stand out. Moreover, the font is completely beginner-friendly.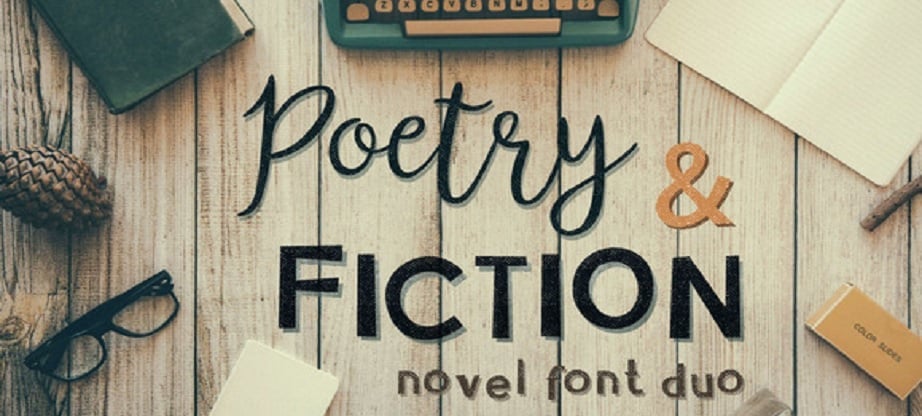 Poetry & Fiction duo offers you two fonts, a script and a sans serif. Both fonts include multilingual support. Inspired by the novels and poetry of the 19th century the font will help you create an elegant and sophisticated design.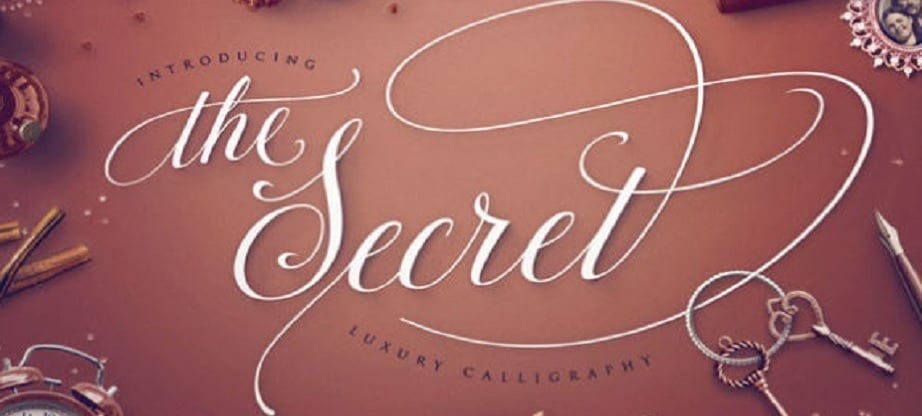 The Secret is a beautiful calligraphy style font that includes 689 glyphs and more than 50 end-swashes. You can use this font over and over again and still come up with something completely unique each time.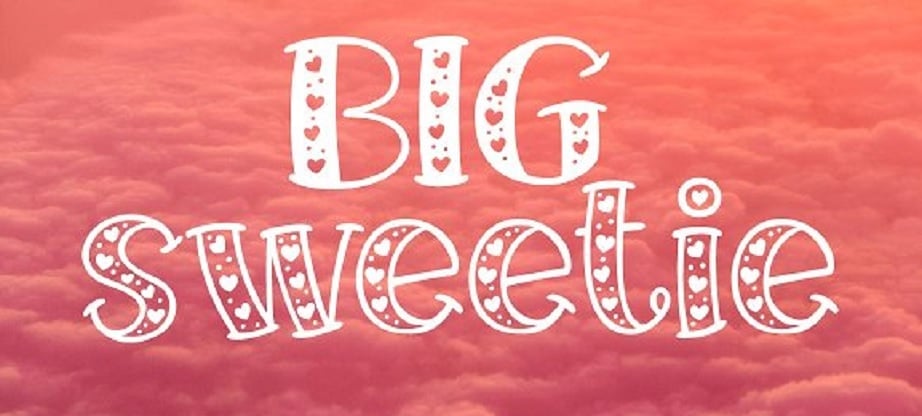 Big Sweetie is a handwritten serif font duo that's all about love. Filled with a scattered pattern of hearts and polka dots the font includes tons of punctuation, numbers, and over 200 characters for multiple language support.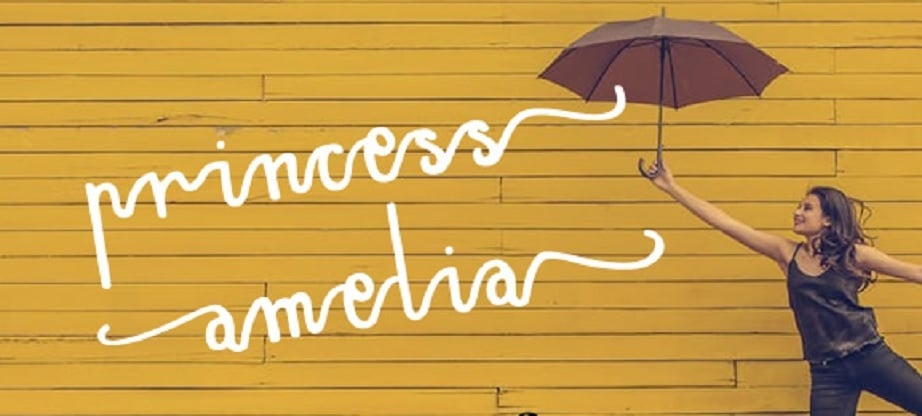 Princess Amelia is a convenient set of three craft fonts that allow you to make unlimited combinations and designs. Its 189 hand-drawn icons cover various themes and integrate perfectly with the font.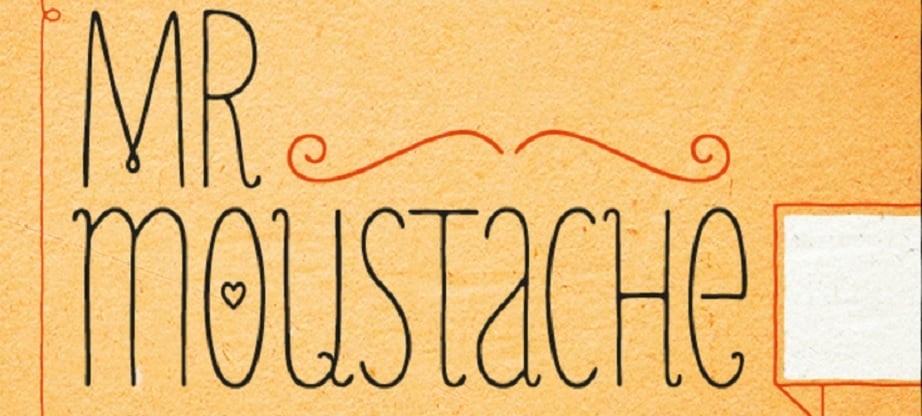 Mr. Moustache includes ten unique fonts, upper and lowercase letters, frames, ornaments, dingbats, and more. Its super slim typeface gives your designs a masculine look.
Make your next project eye-catching with one of the mentioned above best handwritten fonts and enjoy the results.
Looking for something else besides these best handwritten fonts? Check our collection of funky fonts!