Brand Logo Design Trends That Are In and Out in 2021
Brand logo design is important because it is aesthetically pleasing and essential for a company to build a strong brand identity. The logo design industry is driven by trends, encouraging logo designers to innovate to satisfy companies and their customers. Knowing what's in and what's out will help you keep track of brand logo design trends.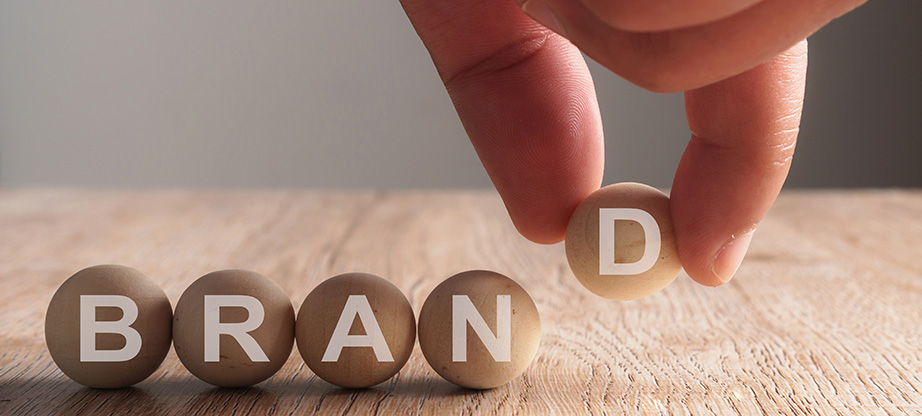 Brand Logo Design Trends – What's Trending
What was popular in logo design in 2020 could still be popular in 2021. When it comes to rebranding, brands will be careful and play it safe, depending much on old favorite design trends. A logo has a massive effect on how customers view your business. So normally, you want your logo to stand out. But how to choose the right logo for you? The best thing you can do is work with a logo designer who can help you decide. Here are a few examples of what's hot right now.
Hand Drawn Logos
Handwriting seems to be the obvious choice in an era where companies want to show their authenticity and down-to-earth approach. Something about a hand-drawn style that creates a sense of uniqueness that no other design technique can match.
Hand-drawn logos are known for their simple shapes, to the point that they can be found basic. These logos are far from boring. They are instantly recognizable, allowing the logo brand to express its message in only a few shapes, lines, or variations.
Brand Logo Design Trends – Geometric Logos
Scalable icons are an excellent way to introduce memorable elements to your visual identity, which can then be used through various digital platforms to increase brand recognition. Although simple shapes like triangles, squares, and circles are often phased out after laying the foundation, there is value in their simplicity.
Designers are using logos made of simple lines and shapes to take advantage of this strength. These logos have an air of measured discipline, which allows them to experiment in other areas. The best thing about geometric shapes is how quickly they can be used to simplify complex pictures. And a logo is one of those things that must be simple to be identifiable, even if it is small. Traditional logos were more formal and streamlined, but in 2021, boldness would be combined with the basics.
Brand Logo Design Trends – Minimalism
Great design is based on simplicity and clarity. These two characteristics are what help logo designs to communicate a brand's complex identity to an audience. It's why minimalism and flat design have been common logo trends in the past. That's why in 2021, we will see a large number of businesses rebranding with a high-quality logo design, especially by removing unnecessary elements.
Intricate patterns and excessively complex fonts are being phased out by designers. Rather, they favor minimalist concepts that can be presented in a range of sizes and formats.
Negative Space
Blank space within or around a graphic feature or letter is known as negative space. This open space has the potential to do wonders.  You can take advantage of it by filling it with interesting meanings. It's hard to ignore a logo with a negative space puzzle.
2021 will be a big year for minimalist logos and rebranding campaigns aiming to refine existing logos. One of the main aspects of minimalist logo design is the use of negative space in your design project to make the logo look modern and simple.
What's Out of Date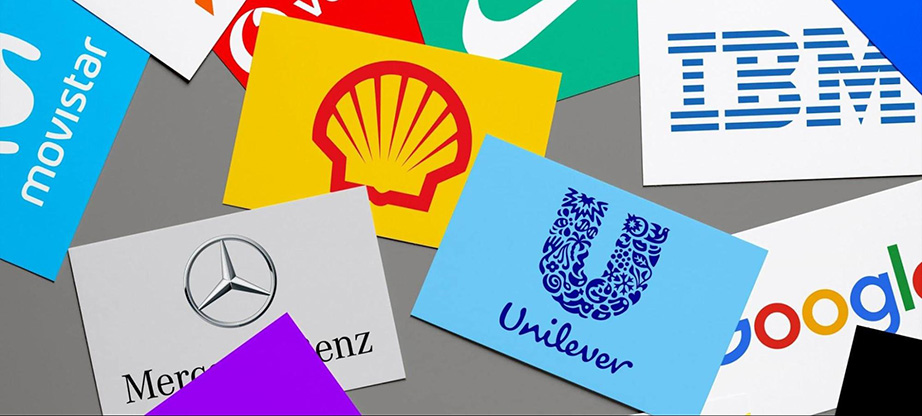 We often see businesses fall into the pit of storming a new logo design and coming up with overused, out-of-date ideas. Take a look at the following outdated trends to avoid in the future.
Graphs
Nothing beats an image of a graph going up and to the right to demonstrate that the company is committed to economic success. This is common in business-related niches, such as investing, as well as web marketing and analytics. It's also an idea that has lost its significance as a result of its overuse. A graph as a logo will not reflect anything special about your business. Try using different methods to demonstrate the company's success.
Random Dots
This is an unusual trend, and it isn't easy to understand why it started in the first place. We've seen many logos with plain black lettering in a simple font, with some bright dots around it. Often this is actually a bad attempt to represent diversity. When you try to apply simple design features to a logo that have no real significance, the logo's meaning is lost. It's even more confusing when a lot of other logos are using the same idea.
Watercolors
If your company is artsy or artistic, a watercolor logo is awesome, but it is overused. These days, a bright color palette surrounded by a simple font is way too common. This logo appears to be created with a few watercolors by an artist. It's pretty simple, but there are minor distortions that give it a realistic appearance. Although the logo itself is still impressive and has the ability to captivate the imagination, it has actually become outdated.
Chat Bubbles
It seems like everyone that introduces an app wants a chat bubble to reflect their logo. To a degree, and for a limited number of businesses, the chat bubble isn't a bad design option. It's flexible enough to use it in various ways, and it exudes an atmosphere of open dialogue and collaboration. This is a brilliant idea for conveying what the online brand is all about. Still, since it has already been used extensively in all of the current big applications, it is better to avoid it entirely.
Primary Brand Logo Design Trends – Conclusion
Now you know which logo trends are no longer relevant and which are becoming increasingly popular, as well as why you should pay as much attention to them as possible. Try being different, make a statement, hire a competent logo design firm to create a high-quality logo for you.