Funky Fonts to Make Your Designs Expressive
Hardly there's a person who doesn't want his website design to be expressive. It's not surprising. Frankly speaking, nowadays even your grandmother knows that online success is impossible if your website doesn't look appealing. In case you still don't pay due attention to the role of fonts in web design, it's high time to reconsider your views. Perhaps, funky fonts are the very thing you need to breathe a new life in your design.
Why Use Funky Fonts?
Of course, there are a lot of traditional fonts everyone has already got used to. Unfortunately, sometimes they are not enough to convey your message in full. Traditional fonts usually lack emotions and individuality. So, if you feel that your design is a bit boring and needs a little zest funky fonts may solve the problem.
To tell the truth, funky fonts are the greatest way to enliven any design. Firstly, funky fonts make your design look more stylish. They add that "wow" factor that completely grabs the attention of your visitors. Secondly, funky fonts help you better express your personality. Thirdly, they make your content "speak" to your online audience. That's why funky fonts are definitely one of the greatest ways to increase the attractiveness and expressiveness of your design.
25 Cool Funky Fonts for Your Design
Are you ready to start experimenting with your design? Then, here's the collection of really cool funky fonts that will make your design stand out.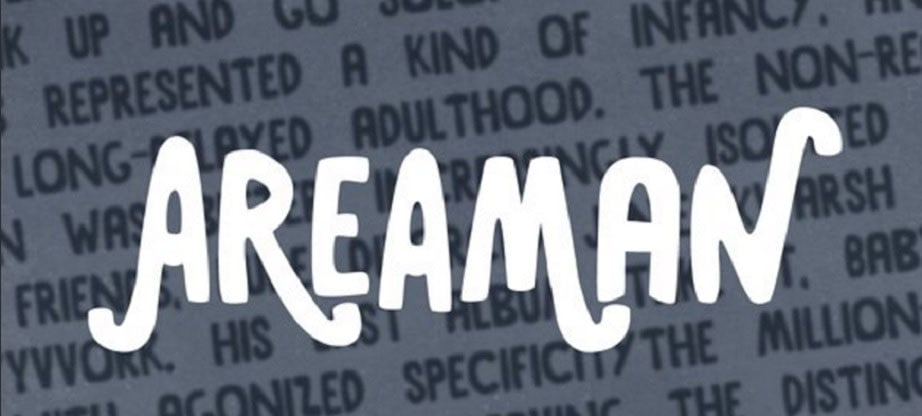 Areaman is a funky all caps font. Its chunky bold letters are designed to scream from posters and headlines. The font has over 300 glyphs. It includes several variations of the standard alphabet. What's more, Areaman offers various letter pairings with extra discretionary ligatures.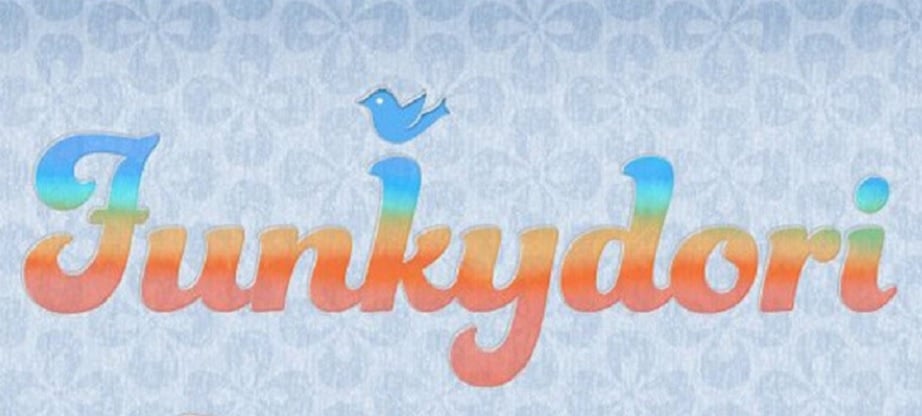 Funkydori is its author's nod to the groovy seventieth with their posters of Unicorns and the rainbow-striped bell-bottom trousers. This lovely font contains 950 characters including those of basic and extended Latin. Moreover, it comes equipped with 213 alternates, 13 discretionary ligatures, and 38 ornaments.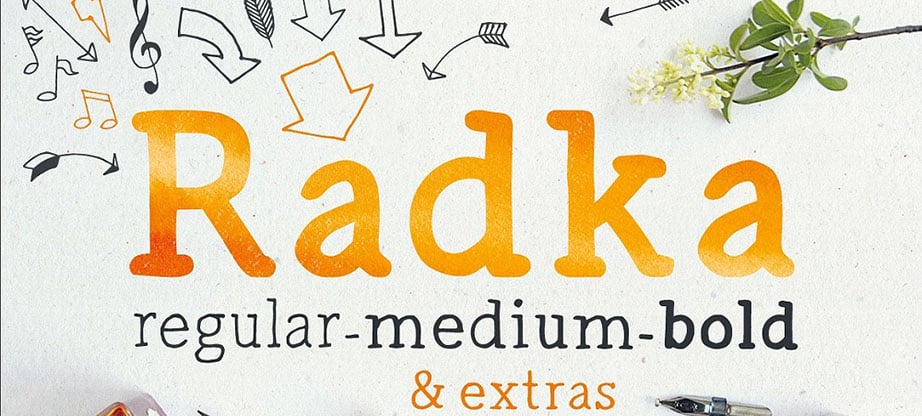 Radka is a tidy and elegant font. It comes in 4 styles: regular, italic, medium, and bold. The collection of doodles such as arrows and dividers can really enliven your design. Unfortunately, the font includes only English characters and doesn't support any foreign languages.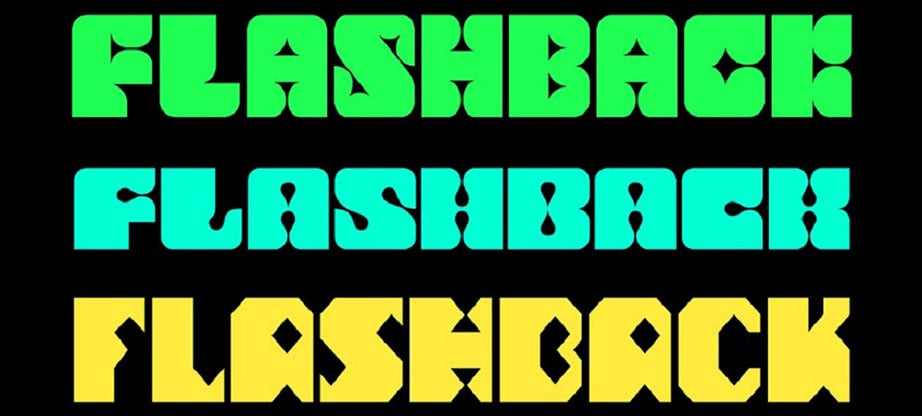 Flashback definitely deserves to occupy a noticeable place in the collection of funky fonts. It will transport you back in time and fill your design with that specific retro flavor. In fact, Flashback is not a single font. It's an original font family represented by Dropout, Rough Diamond, and Thorny all caps headline fonts.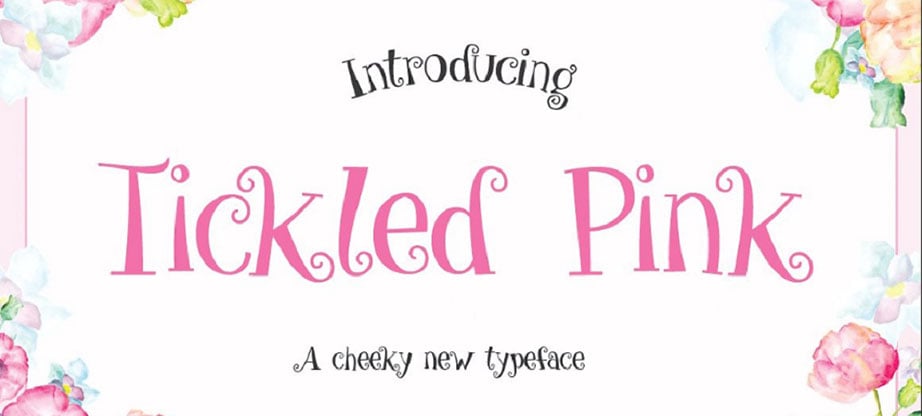 Tickled Pink is a quirky girly font. It contains over 120 different hand-drawn characters for a range of languages and dialects. The font also includes numbers in bubbly circles. What's more, you get a bonus – Tickled Pink in 3-D style.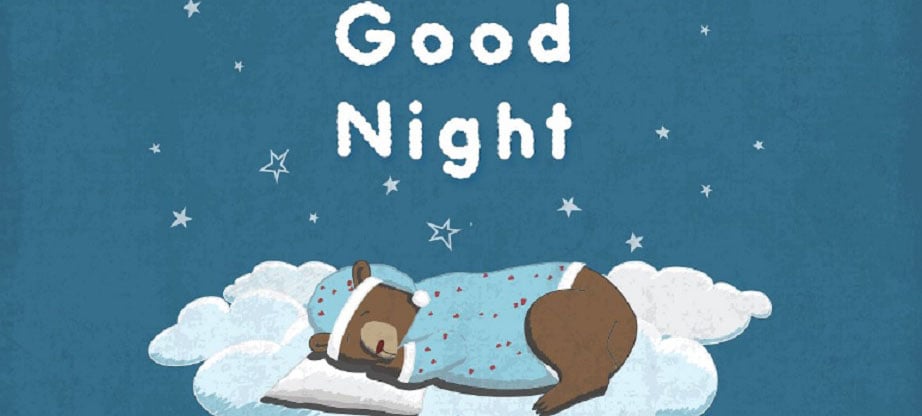 Fluffy is a cute, tender, cottony font as light as the air. It offers you both uppercase and lowercase characters, numbers, and symbols. Based on the shape of clouds the font is ideal to convey any idea connected with warmth, comfort, and safety.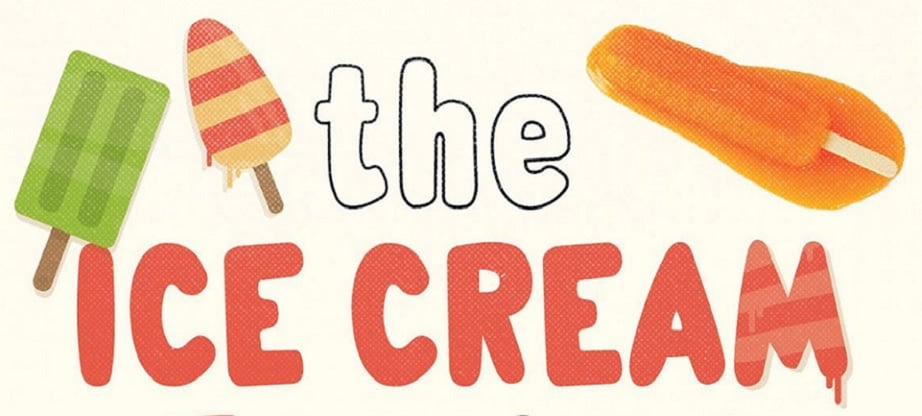 Probably, the Ice Cream is the yummiest font you have ever met. The two-weight font family will undoubtedly add a unique, fresh, and tasty feel to your design. Furthermore, together with the font, you receive an unusual collection of Popsicle illustrations.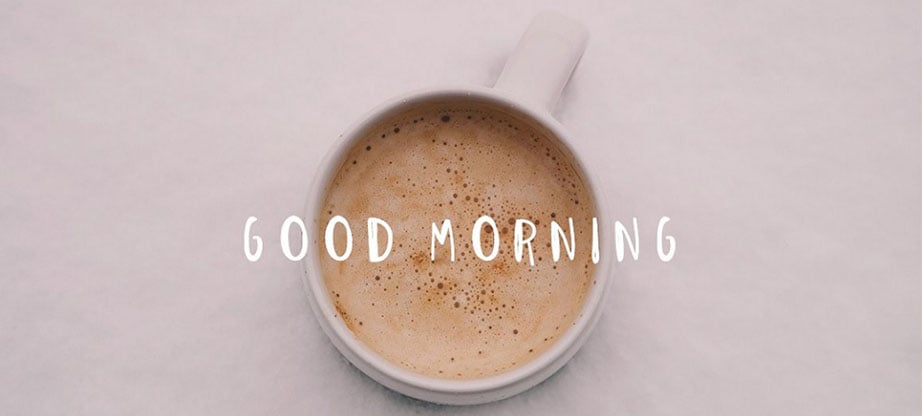 I Need Coffee is an all uppercase funky font that includes numbers and a few pieces of punctuation. The font is really great for social media campaigns and blog posts. Its characters strike the right balance between readability, usability, and elegance.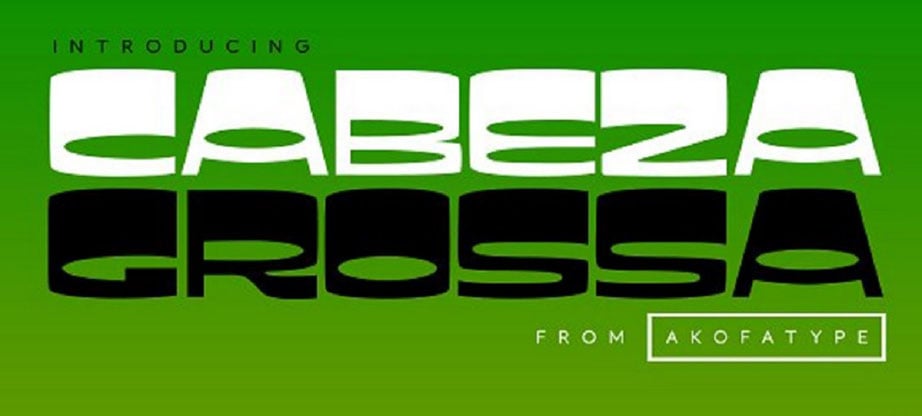 Cabeza Grossa is a funky font that can fully grab the attention of your online audience due to its uniqueness. The font is full of hints to mid-century modernism and not-too-subtle references to the pop and mod movements. No doubt that it won't let your design stay unnoticed.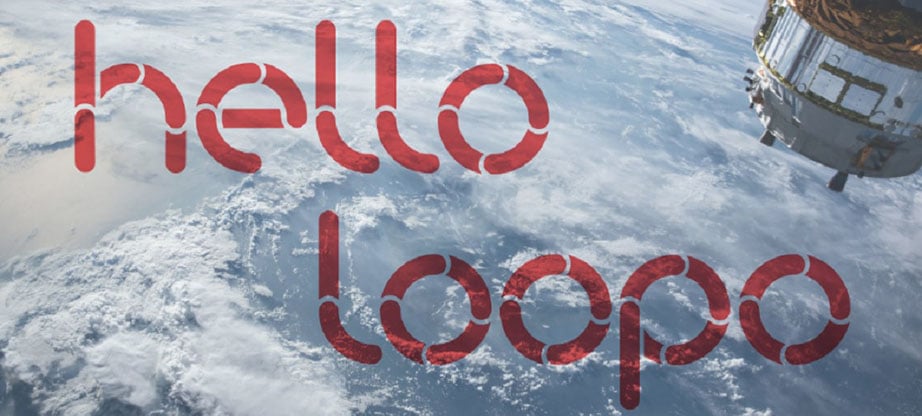 Loopo is an interesting font that was created as an experiment with rotating forms. Thanks to the round and fluid look of the characters the font seems to be in perpetual motion. Loopo offers you an extended set of glyphs that contain characters of various languages.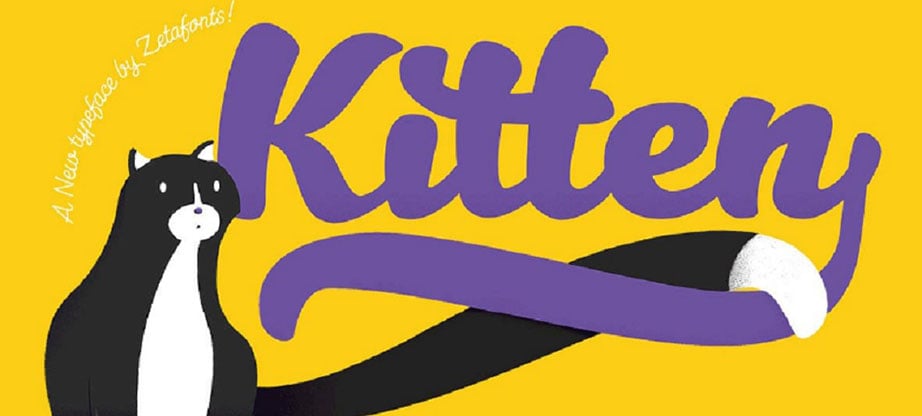 Kitten is another font family that won't leave you indifferent. This funky font family comes in five weights and has three style variants: Regular, Slant, and Swash. Besides, Kitten covers over 40 languages that use the Latin alphabet, with a full range of accents and diacritics.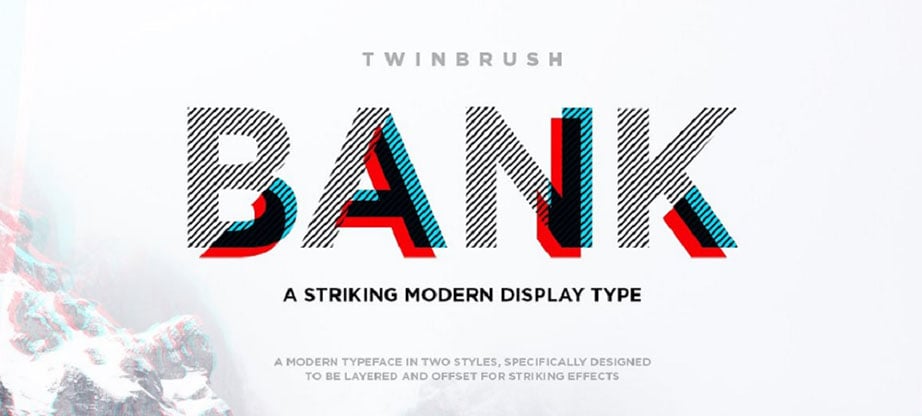 Bank is a striking modern all caps display font in two styles (regular and bold). The font was created especially to give your design the most contemporary look. It includes 12 Geometric shape backgrounds in Vector and Photoshop format to better suit all your design requirements.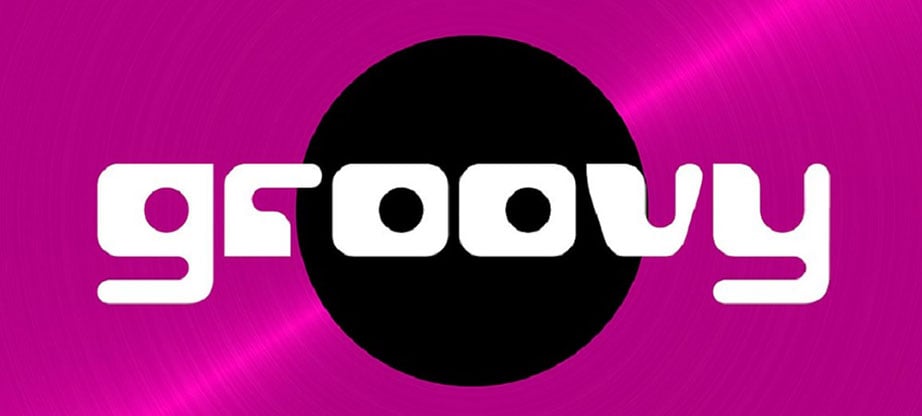 Groovy is one more retro style funky font. Due to its chameleon-like appearance, the font may look fun, trendy, or solid depending on the usage. The font comes in 2 styles and contains a complete western set of characters.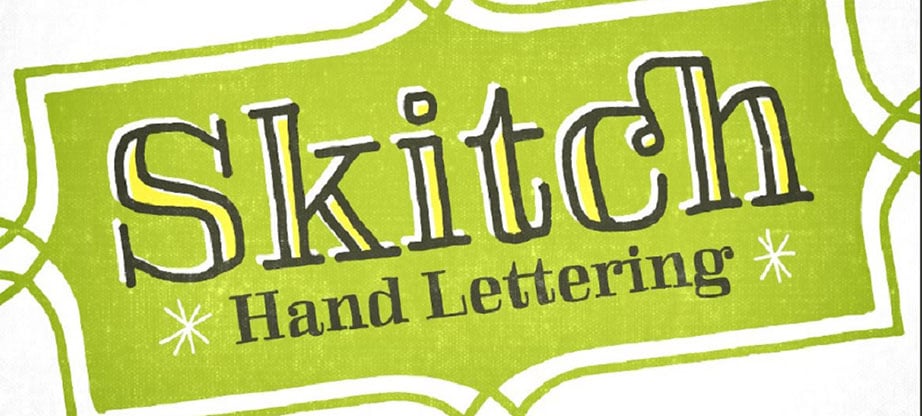 Skitch is a funky hand-drawn serif with regular, solid, and fill options. The complete family includes 11 fonts in OTF format. The font contains double-letter ligatures, discretionary ligatures, and stylistic alternates. Furthermore, it offers you an eccentric collection of ornaments and a set of expandable borders.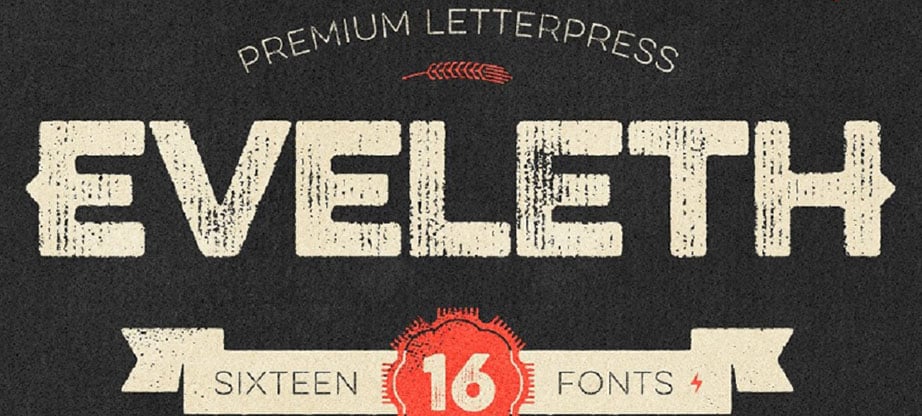 Eveleth is a large family of 16 funky fonts capable of adding exceptional realism and vintage charm to your design. It represents 3 different sub-families each with its own unique printed texture. What's more, each sub-family has six distress options per letter and 3 options for all other characters.
.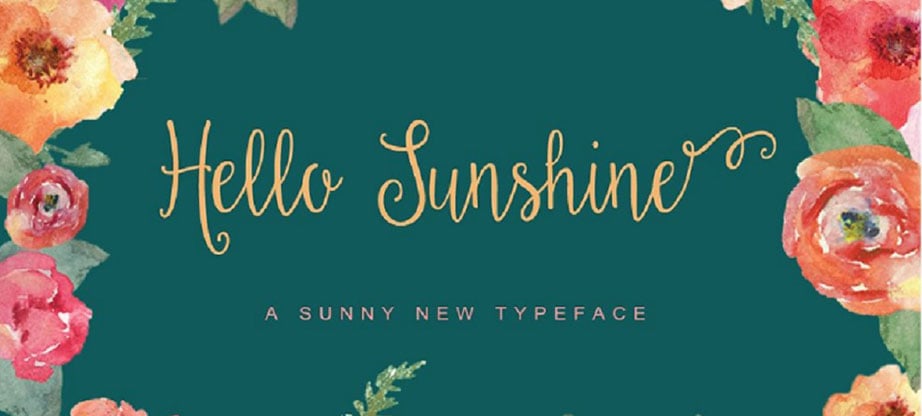 Hello Sunshine is a bright and sunny funky font. Its hand draw letters look expressive and elegant at the same time. The font provides you with an opportunity of adding ornaments to any lower case letter. Besides, it allows you to finish off your word or phrase with an end character swirl.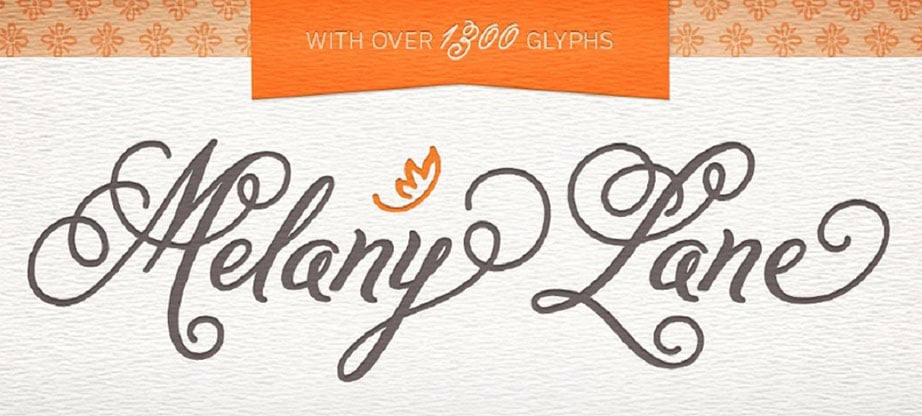 Melany Lane is a funky flourishing font with curls and quirks that will easily make your design stand out. It offers you over 1300 glyphs and 364 ligatures for creating unusual letter combinations and fixing overlapping letter pairs. Open type features contain contextual alternates, swash, stylistic sets, ligatures, initial and terminal forms, and old-style figures.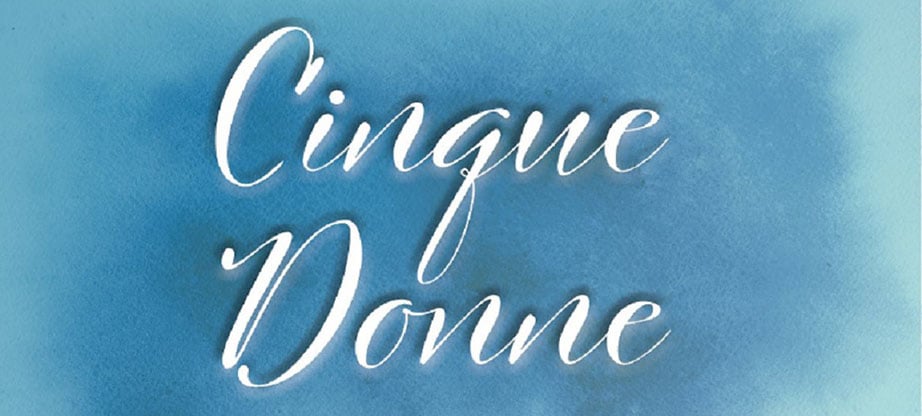 Cinque Donne (which means "Five Women" in Italian) is a font family with a classic flavor. Its 3370 glyphs include double-letter ligatures for the more natural look of your typing. Besides, each letter of the alphabet has a large number of alternates that allow you to experiment with the font.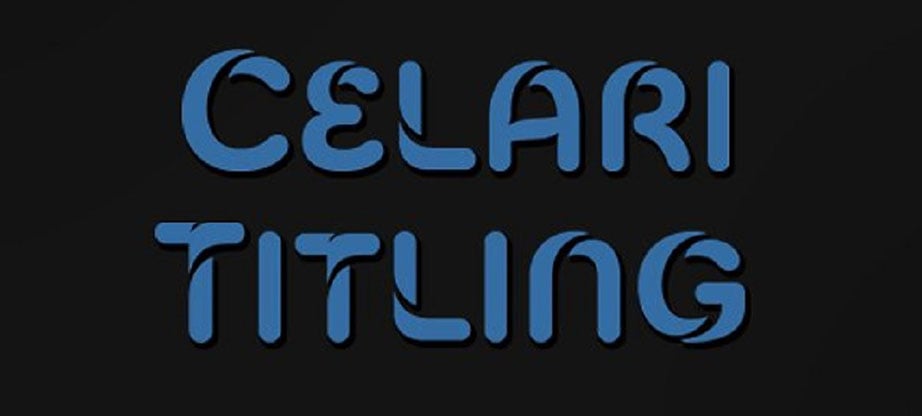 Celari Titling is a funky font that fills your design with a strong impression of dimension and speed. Its simple curves, easy lines, and sturdy shapes will definitely arouse the interest of your online audience. Celari OpenType version contains some serious add-ons to easily customize the font according to your needs.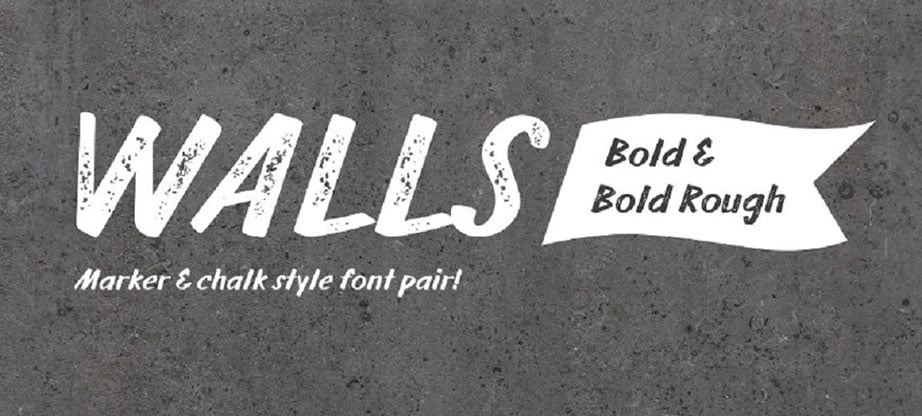 Walls is one more funky font created using the felt tip pen technique. The font manages to combine an eco-friendly style with contemporary motives. Walls come with 2 typefaces. Each typeface contains 415+ glyphs and supports more than 70 languages including Cyrillic.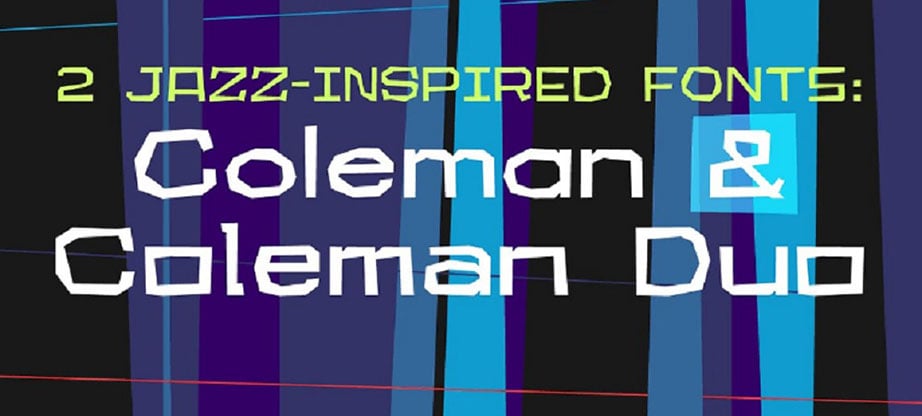 Coleman is the finale in today's collection of funky fonts. It's a jazz-inspired Font Duo with complete interchangeability. Both fonts provide you with 714 unique glyphs. Multilingual, accented, lively, and fun Coleman & Coleman Duo may become a wonderful solution for your expressive design.
Add any of these funky fonts to your collection and forget about the traditional plain look of your website. However, bear in mind that the chosen font should complement the overall design. That's why always try to keep the balance between the expressiveness of the font and its usefulness.