Fonts in Web Design – a Crucial Aspect
The success and acceptability of any online business primarily depend upon the manner in which it's been promoted over the World Wide Web. Regardless of whether you intend to get involved in E-commerce, share blogs, participate in a forum or just another business, building an attractive website is what needs to be your first priority. A well-designed website is able to help you with the valuable promotion of your business products and services. Hence, as a business aspirant, choosing the right web design becomes utmost important for you and your company.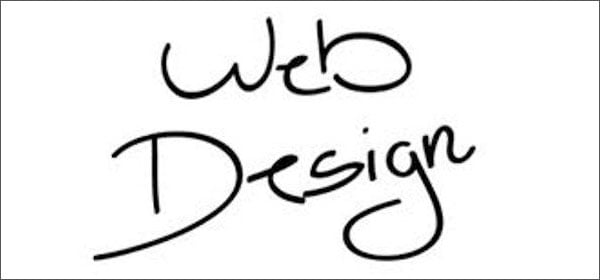 If you like typography you may be interested in the following fonts-related articles:
Internet is full of Website Development Companies which are ready to serve you with websites. They are fully-functional and capable of helping you reach your business goals much faster. However, it is imperative to ensure that the web design used for your website is up to the mark and well in synchronization with the kind of products and services offered by your organization. Although web design includes several elements that need to be considered well prior to choos one for your website, in this blog post I'll take you through the role played by fonts during the web design process.
Ensuring a disparity between genders, the website is targeting If you own a gender-centric website then it becomes crucial for you to assure that the font used on your site is as per the gender you are actually dealing with. You may choose from a huge collection of masculine and feminine fonts that go really well with the respective class of customers. If you've opted for a website development company then don't forget to make the project manger aware of your specific choices.
Ensuring a disparity among multiple businesses handled by a single website What if you own multiple businesses that run on a single website? Well, under such a situation, you may always ensure the disparity among businesses by maintaining separate fonts. You may keep different fonts for different businesses. Since typography occupies a stunning 95% role in deciding the presentation of a business, it becomes necessary for you to ensure the use of appropriate font.
Ensuring a disparity among websites targeting different business arenas The font included within a corporate website should be entirely different from the one that's being used for a site that deals with historic or religious literature. You may access the internet for an instant access to typo stores that contain fonts for different categories of websites. You may choose from a wide variety of formal and informal fonts, available in different colors.
Fonts play a fundamental role in revamping of websites. They aid you in personifying your business as per the changing market trends. You can find all kinds of fonts over the web, ranging from shabby fonts, fat fonts, slim fonts & tall fonts to small fonts, art fonts, graphic fonts, bold fonts, subtle fonts etc. Any time during the business functioning, if you feel the need to change your business message then fonts are the tools that'll help you with this. Going through literature written in an entirely new font will definitely force your customers to witness the change that has taken place on your website and in a way your business.
Out of the wide range of fonts used by professional web designers, the ones that have been able to create a niche of their own include the following:
Garamond– The unique characteristic of this 16th century font is that it is one of the most legible typefaces and uses very little ink when printed.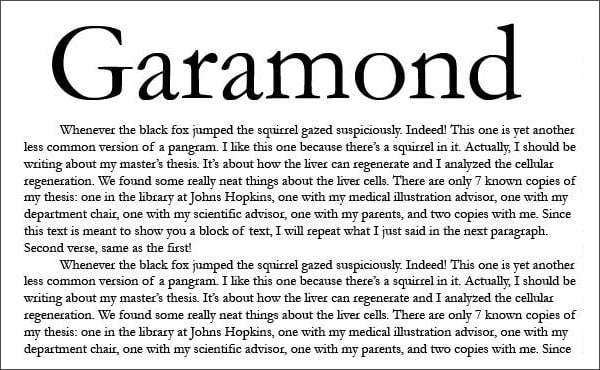 Futura- Introduced in the year 1927, this font reads perfectly when used on websites. The font is inspired by geometric forms such as squares, triangles etc.

Bodoni– Introduced way back in the year 1798, the condensed shape of this font makes it a perfect best fit for headlines. Nirvana, a popular band has used this font for its official website's heading.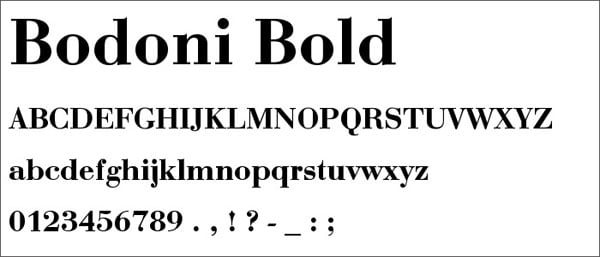 Helvetica– Introduced in the year 1957, this font is fairly neutral and hence suitable for almost any kind of website or web application.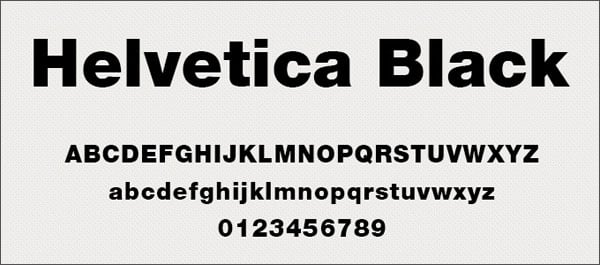 The font properties of a website aid it in becoming unique and distinctive. The process of setting your web design font size expects you to pay individual attention to aspects including- inches, centimeters or pixels. It is advised to choose user-friendly fonts for your website so as to allow readers to customize the same in an expedient manner.
Apart from web design, fonts are also instrumental in other areas such as business cards, brochures etc. Practically, a lot of writing is not required for business cards, only a little writing can serve the purpose. The one thing that needs attention is the font that's been chosen for mentioning the name of the brand and the role played by professional in making that brand. There are several concealed roles that fonts play in literature and display. It is entirely up to you to explore the same and use for your benefit.