5 Ways to Choose Hosting and 7 Best Website Hosting Services for 2016
So, you've got your website made. You filled it with cool content (catchy texts, nice cat photos, right?). You even got a domain name for it. What did you miss? I'll throw you up a hint. It's the place where your precious files, and other data is stored to be delivered to your visitors. Yes, it's hosting.
Many users that get their first website think more of its design, usability and content. No, they don't ignore hosting. They just forget that they need it. And then they are like "OMG, I need to choose a good and reliable hosting for my website in two days!" Don't panic. I'm here for you to give a quick roundup of the best hosting services 2016.
What Makes a Hosting Service good for You?
But first, let's see what makes a particular hosting suitable for your website. What points should you consider to choose the one and only hosting solution that will never let you and your website down, literally.
Most hosting services offer pricing plans that vary depending on what features you need: how many websites you are to host, are you to transfer them from other domains, do you need secure mail services etc. Don't grab the cheapest plan at once. Consider carefully your needs and think of what you may need to keep your website safe and well-performing. But you really don't need the most expensive offer either. The fact is that you can upgrade later to have the options you wish. The muchest truth is "Don't sign up for the free hosting." Trust me, it's a headache you don't wish to have.
What more? See the points below:
Easy to manage. The good hosting should fit your technical knowledge and skills. It's a classic Linux vs. Windows battle. Linux is cheaper, but you should be good with tech, Windows is pricey, but managing is a snap even for your grandma.
Tech support. People need support in many cases. Even tech-savvy geeks don't neglect support help from time to time. If you are not a techie, consider the highest level of tech support (24/7 will be the right decision).
Control panel. Even a non techie should have a full control over his or her disc space, subdomains, database etc. Choose a provider that gives you as much control over your property as you need.
Shared or dedicated. It's easy: you can share your server space with others or you can have it all for you. The former is cheaper, the latter is more expensive. It's up to you what to choose.
Uptime amounts. You don't have to buy "We-never-have-downtimes" hosting. Because no hosting can boast it in reality. You should look up for a hosting that recovers from downtimes easy and fast. This is your buddy.
These are the most important points you should take into account when choosing hosting for your website. You can find more info on the web, or just get a free eBook on Domain and Hosting here to get the entire idea of what kind of hosting you need in one file. Really useful.
Best Hosting Services 2016 Roundup
Now when you know pretty everything about how to choose the right hosting, it's time to take a look at which hosting provider can fit you. In short – title, pricing range, shared or dedicated and a few other aspects. Let's get started!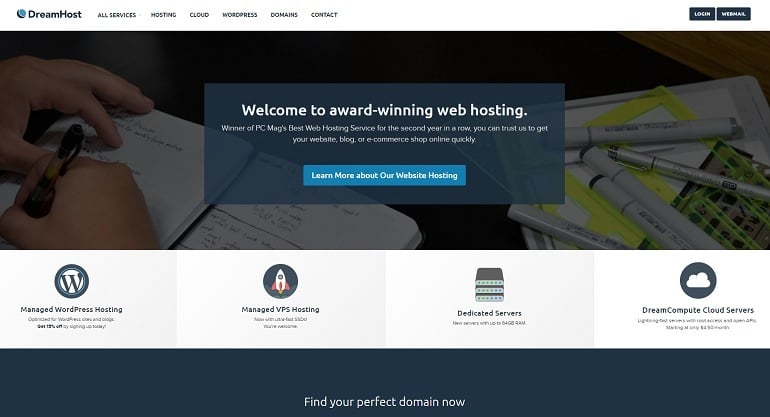 This hosting offers a good range of security features for its customers. It has shared and dedicated hostings so you can choose the plan and the price that satisfies your needs and budget. It also has cloud storage and allows unlimited transfers of data per month for absolutely all pricing plans. Dreamhost also allows having an unlimited number of email addresses.
Dreamhost showed an amazing uptime that is one of the major requirements for any web hosting. However, the administration of this hosting can be quite difficult to those who aren't familiar with managing a website.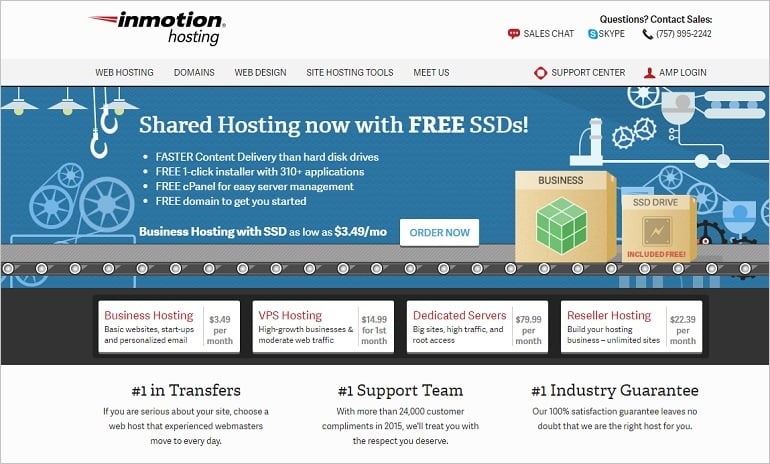 In Motion is pretty one of the best hosting servers you should consider for your website. It offers a great diversity of hosting services various needs. Due to its flexible pricing plans it's one of the most affordable hosts. In general, pricing depends on the type of hosting (shared or dedicated). It shows amazing uptime and allows unlimited email setups.
PCMag considers InMotion one of the best hostings for CMS-based websites. E.g. MotoCMS names InMotion as one of its recommended web hosts for its customers. You can take a look at all the benefits and requirements here and even get a great discount since the next two days MotoCMS offers a free installation for every customer who buys a template.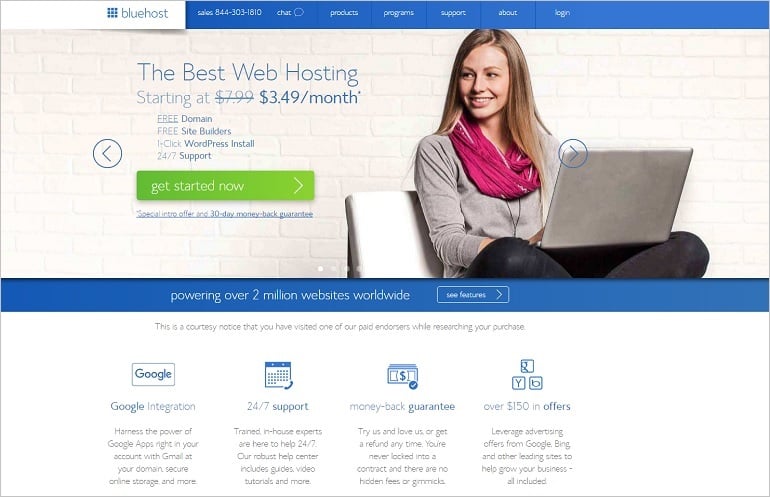 Another amazing solution for CMS platforms. Bluehost is good in pretty everything a small business website owner may need. It has a great pricing plans range and an extremely user-friendly interface that makes using its services a snap even for a novice website owner. Testings show an amazing uptime what makes Bluehost one of the most secure hosting services.
Bluehost is mostly Linux-based web hosting. It also doesn't offer month-to-month shared hosting plans; you have to sign up for a yearly plan instead. But the long-term relationships with Bluehost bring you a cool discount.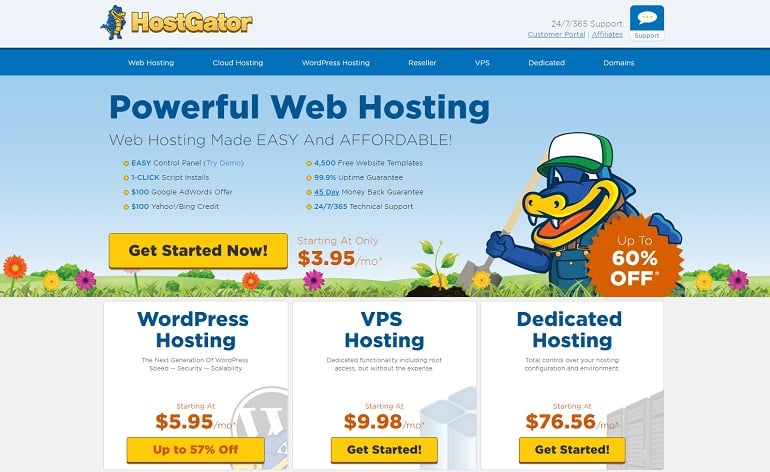 Hostgator is one of the coolest solutions for webmasters and website owners. It combines great offers for shared and dedicated hosting with attractive prices. Hostgator offers a wide range of tools and plugins what makes it a great service for advanced webmasters. And at the same time, it is extremely easy to use, so it can be recommended for novice website owners.
As with the above mentioned web hosting services, with Hostgator you get an unlimited number of email accounts to add. However, the service lacks antispam and antivirus features what makes your emails vulnerable.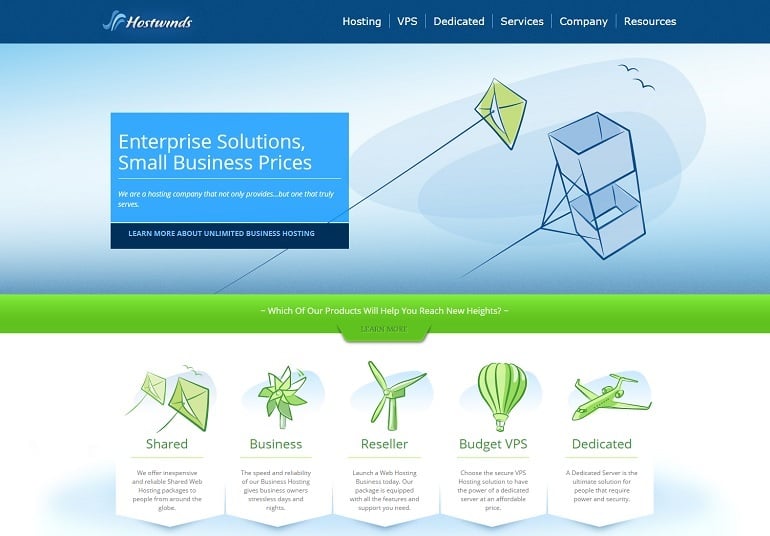 This service is one of the most flexible hosting solutions for any taste. It offers Windows- and Linux-based servers for any website owner – local business or large corporation. It includes various plans for shared, dedicated and VPS hosting solutions.
Its unlimited email and data transfer options will definitely attract you. But if you need a managed hosting solution, you should be better looking somewhere else.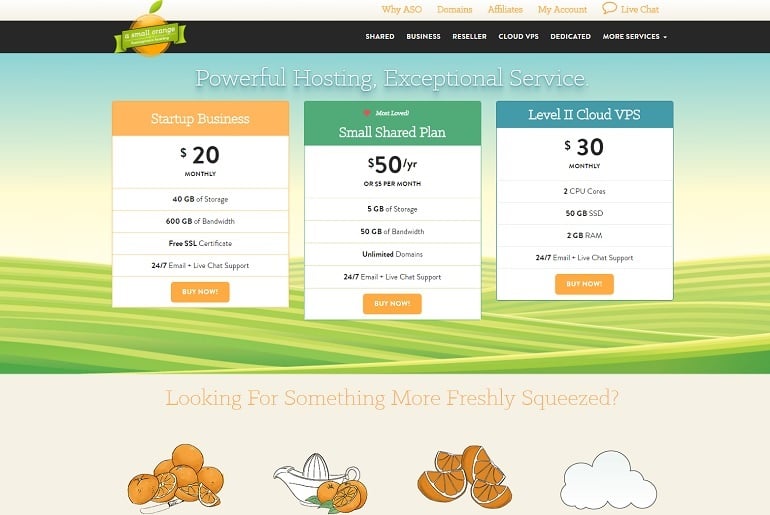 Not the largest hosting service, it reminds more of a comfy local company that is focused on providing the best service to its customers. Despite its modest appearance, Small Orange offers great plans for shared and dedicated hosting, unlimited databases and email accounts. You can tailor your plan to any bandwidth and disk space.
Customer support is one of the mightiest sides of a Small Orange: 24/7 communication with clients, helping them to choose and use any plan and options they may need for their websites.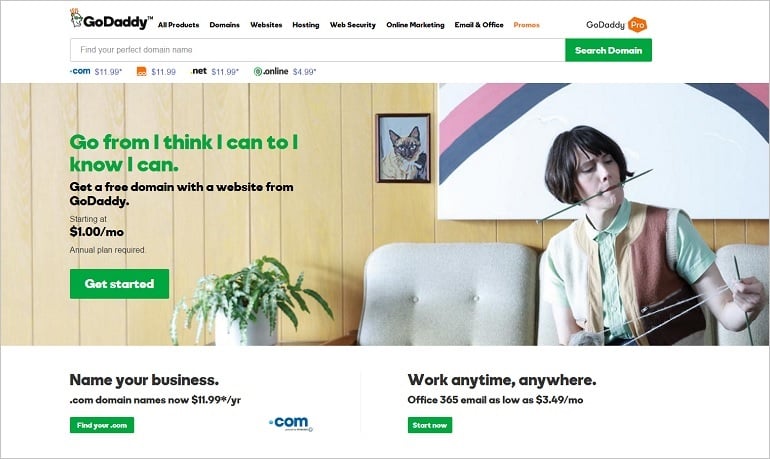 Another hosting service with the almighty 24/7 support that helps customers solve any issue with their website. It can also boast a decent uptime, various plans that satisfy private websites and large businesses needs. It offers Linux- as well as Windows-based solutions for shared, dedicated and managed hosting options.
GoDaddy allows monthly subscriptions, but you can get a significant discount for yearly or multi-month packages. You can also get email accounts for its shared plans, but for dedicated hosting you should purchase additional Email Essentials plan that opens many opportunities to you.
Of course, it's not the full roundup for hosting services. There are far more great website hostings that are worth your attention. You can share your favorites in comments and explain why do you like those services so much. Let's talk!