6 Free Word Puzzle Games You Can Play Online – 6 Top Ones
Of course, we've all been in love with the Call of Duty, GTA, or Pro Evolution Soccer series, but there comes a time in life when you need to settle down. Instead of shooting, racing, and running for a ball, you may find it more useful to try out some word puzzle games for training your brain. We don't know what your favorite time to play word puzzle games is, but we're certain of one thing: they're good to play pretty much everywhere, regardless if you're at work, school, on a bench in the park, in the bus station, while waiting for the train, and so on. You can access such games from pretty much any device that's capable of connecting to the internet, and here are our top recommendations.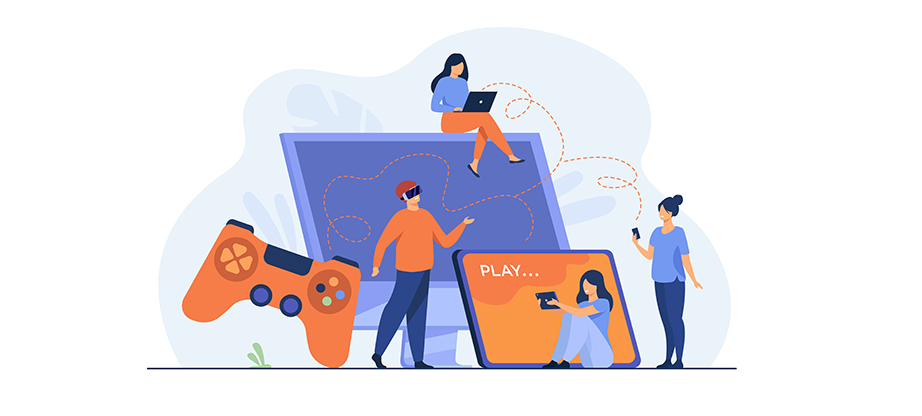 Word Puzzle Games – Daily Wordoku
If you like Sudoku, you'll also fall in love with Daily Wordoku. This later game is practically Sudoku with letters. Each letter will only appear one time per row, column or in the 3×3 box. After you insert the answer, a valid English word will appear in a diagonal line.
Word Crush
A square filled with smaller squares that contain letters will appear on your screen as you start to play Word Crush. Your mission is to find a given the word within the big square as you read in horizontal, vertical, and even diagonal lines. The first words you need to find will be the short ones made of three letters each. But as you progress through the game, the difficulty level increases and the demanded letters will become longer.
The Best Word Puzzle Games – Word Collect
In Word Collect, you have to connect letters in multiple directions to form hidden word matches. You'll have to locate as many words as possible for leveling up and earning bonus rewards. If you can't figure out the word jumble, there's no need to worry! You can even earn bonus coins when you find those hidden words!
You'll never get bored while you play Word Collect! There are more than 900 levels to play, 500 coins at the first login, the ability to play online and offline, and a lot more.
WordScapes
Wordscapes may be easy to play for many people, but it surely gets a lot harder if you've never played something similar before. Each round lasts for only a few minutes, and the first thing that should be mentioned about WordScapes is that it improves the player's vocabulary a lot.
Top Word Puzzle Games – Spellbound
Spellbound has a unique challenge for you: using only seven simple letters, how many words can you make? There's even a time limit in the game, which makes the challenge even more exciting. You'll begin to fill the Spellbound bar as you create words. If you need extra time, don't worry! If you fill the bar, that extra time will come. Spellbound is available on Arkadium and Crazy Games.
Word Cookies
Word Cookies can be best described as a modified word search game, and it has an amicable and intuitive interface. The gameplay is also simple and deductible, and it has some strong similarities with WordScapes. In Word Cookies, you have to swipe alphabet cookies on the pan for spelling words. Filling up Jack's cookie jar with more words is one of the things you have to keep in mind while playing the game. There are even many levels in Word Cookies – over 2000, and the number will continue to grow!
Luckily enough, there are countless games nowadays that you can play online entirely for free! Choosing the ones that suit you best may be difficult at first with so many exciting offers, and we would love to know which one is your favorite and why!