UX Design Trends 2020 – Top 10 Tendencies of This IT Year
User experience (UX for short) is a critical aspect of any product's success. UX is key to establishing a connection between the audience and the brand. Good user experience leaves a long-lasting impression on the user and eventually makes them come back for more. Depending on the quality of UX design in a product or service, the business either loses or gains an audience, clients, sales, etc. That, in turn, affects the standards for user experience designs in today's market. UX design should offer users a delightful, simple, and seamless journey – whether a product or service. Considering the market is overflowing with endless products and services, outstanding UX Design Trends 2020 helps truly amazing projects stand out and gain notice by audiences.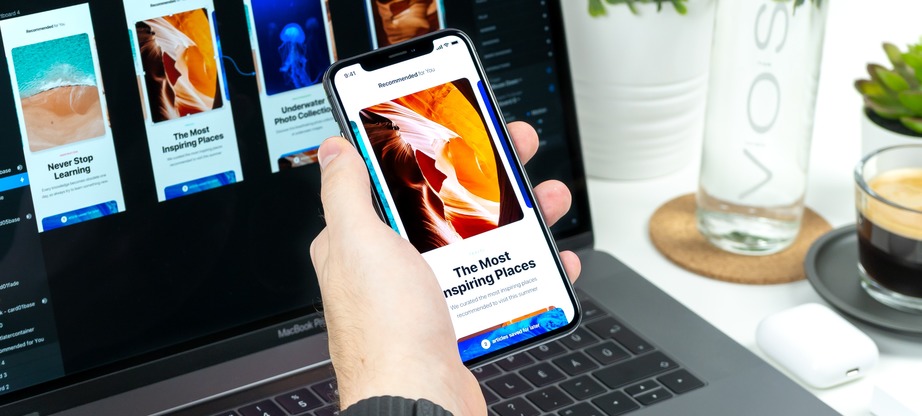 User experience companies have to understand user needs and make sure they create proper user personas, conduct interviews, handle surveys, etc. Based on the research results, UX design agency creates wireframes, mockups, and then moves on to the development aspect. User experience design directly affects the experience a product or service provides to the end-user. Ultimately, UX design is not limited to just a particular industry or type of product or service. It stretches out across a wide range of industries along with their multifaceted niches, including e-commerce, education, healthcare, sales, construction, design, games, and pretty much anything people use every day to make their lives easier.
New Technologies and UX Design Trends 2020
User experience becomes an even more pressing matter when it comes to new technologies, especially those that have to do with artificial intelligence (AI) and machine learning. Because these new developments are becoming more and more popular and accessible to the general public, the products that incorporate them must be able to provide users with a great experience. That makes UX design crucially important for the success and popularity of products based on these emerging technologies.
And let's face it – it's not like the world hasn't seen anything like this before. AI is not that alien and sci-fi to the modern world. Take Siri and Google Virtual Assistant, for example. Both are quite popular AI-based services that help users perform necessary tasks, answer inquiries, and provide recommendations to questions. UX design in these services is executed at a truly high level, so users can enjoy a seamless experience when using them. And while the technology behind these virtual assistants is undeniable, it's the UX design that makes them so effective and user-friendly.
What About UX Design Trends 2020?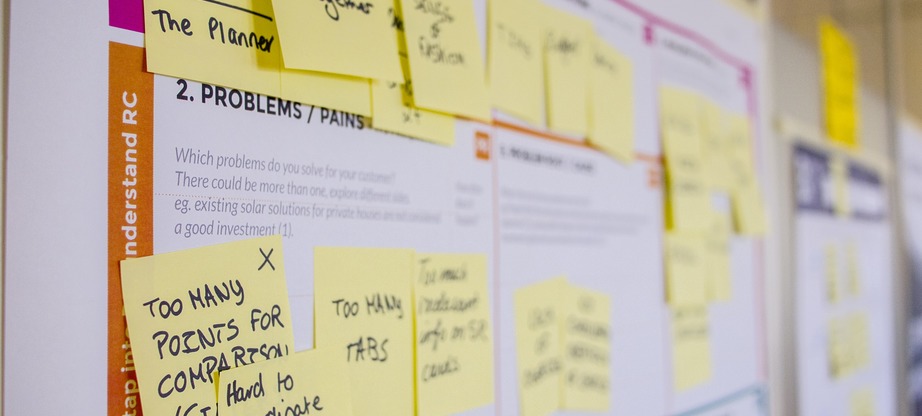 Year after year, users are becoming more and more fastidious regarding the solutions on offer. And, as new technologies improve and emerge, the need for a great user experience becomes more and more pressing. It's not just a matter of aesthetics. UX design is about arranging solutions in such a way that they have a positive impact on users' lives. So, where does this put designers? One thing for sure, UX designers have to always be on the frontline of new concepts, trends, and ideas. It is necessary to provide users with better and better ways to achieve their goals, whether it's an app, website, or some cloud-based service.
But what should you focus on in 2020? How to tell if some trend from 2019 is to stay or not? How do you spot a new trend that's slated to make waves before it does it? Understanding these things is necessary if you want to provide actual solutions to your customers. And while there are analysts that can help you make useful predictions, you can settle down and check the Top 10 UX Design Trends 2020 we, at Clay, have assembled for you. We want the industry to flourish – this requires designers and design companies that can take advantage of the trends and put them to effective use. The first step is to reveal them.
UX Design Trend #1 – AR and VR
Augmented reality (AR) and Virtual reality (VR) technologies are meant to simplify users' lives by letting them execute tasks more effectively and faster. There are already some apps that have taken advantage of these technologies – Sephora and Snapchat, in particular. It includes adding filters and masks to live videos or photos, the ability to view products in three dimensions before purchasing them, etc.
These new capabilities significantly improve user experience by helping them establish a better connection with their chat friends via AR or to get a better idea of products they want to buy and can't get a hold of them right this moment via VR, for example. AR and VR are already a force to reckon with, and in 2020 they are going to be used more and more across various industries.
UX Design Trends 2020 #2 – Minimalistic UX Designs
Minimalistic UX designs are meant to get users engaged with a given product or service through seamless function and navigation. It's important to not interfere with the experience of users by thoughtlessly placing irrelevant pop-up notifications. It's best to focus on creating a minimalistic design that will look delicate, user-friendly, and understandable so that users can accomplish their tasks. Minimalism helps to keep the user interface (UI) organized and avoid overloading it with unnecessary elements that would otherwise make it look clumsy and cluttered.
Of course, minimalist UX design requires creativity, as it's not just "keep the color flat and use the Times New Roman font" type of thing. There are gradients, font sizes, contrasting colors, and other things in this trend to be considered. When users encounter products or services with quality minimalistic UX designs, they tend to spend more time using them.
There are three key aspects of minimalistic UX designs that should be taken into account:
It's important to keep navigation user-friendly even if there are =context-specific features incorporated into the project;
Incorporating time-saving features that increase project value and ensure, by all means, user satisfaction is a very good idea;
Minimalistic UX designs help to avoid unnecessary clutter and irrelevant notifications.
UX Design Trends 2020 #3 – Device Synchronization
One of the latest UX design trends 2020 is device synchronization. Whether the user has a laptop, a smartphone, or a watch – users want all their devices to be interconnected and share dynamic capabilities. The internet allows for a wide range of interactions, such as hotel or taxi booking, online purchases, or even home surveillance system control. And all of these things require shared features across multiple devices.
Perhaps the most famous example of such device synchronization is Uber since it features fully automated hardware. When using Uber services, you may start your trip via voice command and then end it using a smartwatch or a mobile app. Uber is a cross-platform service, as it operates via different platforms without interruption.
UX Design Trend #4. Story – Based UI Designs
Designs based on storytelling are becoming increasingly important by the day. People don't want to read vague and dull text. They want to learn more about what a brand has to offer to them, whether it's a product or service. It could be something as simple as a ball pen in an online store, and users will pass it by without even thinking of buying it until something intriguing, surprising, gets their attention.
Story-based UX designs make it possible to make a long-lasting impression on the user. Such designs help brands connect with audiences better. They help create more engaging content, thus promoting higher client conversion rates, sales, and, therefore, ROI. And although it may seem obvious, UX designers often get caught up in overwhelming amounts of work and therefore neglect the storytelling aspect of their designs. But, this year, story-based designs are going to take center stage. So, if your designs don't convey their intended message, they will be left on the outskirts of the market.
UX Design Trends 2020 #5 – High-Quality Animation
When it comes to developing complex animation, many people think that it wholly depends on the hardware. They sometimes even go as far as being certain that there's no point in making animation because it will slow down the product or service.
In reality, however, there are ways to create outstanding animation that not only run fast on slow hardware but will greatly outperform the standards of the industry. Some companies make development tools and plugins that somehow optimize high-quality animation to work on pretty much any device. Including such animations will increase user engagement and subsequent conversion rates for any brand that implements it in its product or service.
The thing about animation is that motion is a far more effective way of telling a story than text or simple images. While animation is still a largely unexplored area, it is becoming more popular. And, thanks to the new technologies and techniques, it is becoming more practical as well. In 2020, high-quality animation will start popping up in a range of market niches on websites, applications, and various other projects where it's applicable. The impact is going to be immense, and there will be no turning back.
UX Design Trend #6 – Split Screen and Asymmetry
A proper layout is one of the most crucial things in any digital project. The block layout has become a classic throughout the years of use by designers from an incredible number of industries. It provides simple, digestible information flow due to defined boundaries. Although it may seem too simple for this day and age, the block layout helps understand the structure of a product or service better and adds a sense of completion to it. Blocks also generate a feeling of symmetry. But, this has already become conventional and habitual – everyone knows what to expect. There are no surprises. But, while we are speaking of trends here, there is an asymmetrical trend that will storm UX design this year, especially considering the size of wide desktop displays.
It may seem that taking advantage of asymmetry and splitting screens is too risky a move, considering that UX design must provide users with a seamless experience. But this is exactly why this trend is going to catch on and persist – people will have a new and convenient way of distributing information, tools, features, etc. in the layout of the product or service they use.
Today, split-screen has already become a visually appealing way of presenting information. It's practical, convenient, and looks great. Moreover, it makes the interface stand out.
UX Design Trends 2020 #7 – Human Copywriting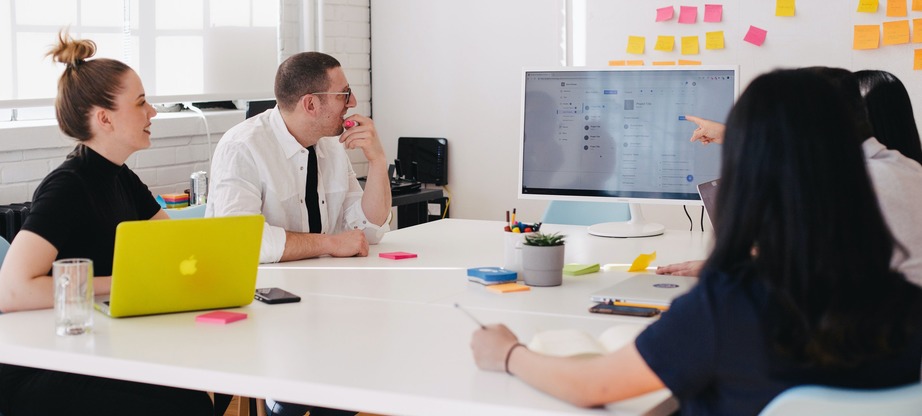 UX writing has been developing at an ever-increasing pace for the past few years. Today, the bar is high for UX writers. And if you have a UX design team with a writer in it, you should make certain they understand that their task for the product or service you design is doing UX writing.
Text is not just some complimentary design feature. Text is an integral and important part of the design. While images, animations, and various abstract designs grab users' attention, the text takes care of their curiosity when they decide to look into the product or service. UX writing not only helps establish a better connection with the audience. In essence, it's a serious tool that can tell a story, provide the smallest details, help make decisions, call to action, and many other things. Whatever the product or service is and whatever amount of text you need to include, it has to be written by humans for humans. Since we're talking about UX design, the text must simplify one's journey within the project.
UX Design Trend #8 – Empty Space
When you have too many elements on the screen, none of them gets enough attention. If one of the elements is in the spotlight, this element is going to get all of the attention. While it depends on the message the user interface must convey to the audience, it's, either way, significant to provide some space on the screen, so that the message gets through.
UX design deals with a wide range of empty spaces: macro and micro, between paragraphs, passive and active, etc. Empty spaces help digest the information provided on the page or screen, so it's not just a matter of visual elegance, but it also has some serious practical value to it. Putting an idea within space will help it stand out and emphasize its importance.
UX Design Trends 2020 #9 – Stellar Renders
The UX design industry seems to have gotten back to using simple scenarios along with outstanding renders. That is, to introduce a product or service in 2020, you should get ready for implementing incredibly detailed images featuring products and people that use them.
High-definition renders provide users with a near-realistic experience, pushing them one step closer to making a purchase. Even if this affects the loading time, the risk is worth it. Moreover, some technologies can help compress image sizes without losing their visual quality. This trend helps to simplify UX design and, thus, improve the user journey.
UX Design Trend #10 – Custom Navigation
Custom experience makes products stand out. In the end, pretty much every UX designer wants to get credit for original work. So, customizing the way the user navigates through the product or service, mixing patterns, layouts, and visual approaches puts your name on the map. Custom navigation leads to higher conversion rates. Users want to get more of that experience. So, they often return, getting one step closer to making a purchase each time.
Weaving navigation logically into the story delivered by the UI will make it a major success. Using the flow of information and other parts of the product or service to create unique navigation will ensure an unforgettable user experience.
Conclusion – Main UX Design Trends 2020
UX design is the face of any modern digital product – it defines what solutions the user can get. Creating a proper experience for users is a sure way to establish a better connection with them. In 2020 and beyond, creating pretty layouts with images and texts that don't connect with the audience is not enough. Competition gets tougher by the day, and users get used to great things very quickly. This means with every product or service, they are always looking for a new experience as well.
Regardless of the niche, user experience should always be at the center. Conducting UX research is still as important as it was in 2019. However, this year will see the rise of new trends and the return of old trends that have been hibernating for a while. Hopefully, this guide will help you decide what you want to include in your designs this year quickly and effectively.