12 Best UX Design Podcasts
The sole fact you paid a visit to this page and are now starting to devour this article means that UX design is your passion, doesn't it? This, in its turn, must signal your total immersion in this IT phenomenon, which keeps you from allocating your time to something similarly important. And by "important" we mean keeping up with the latest trends or UX design as well as enhancing your handle of this practice, and the like. You can easily do it with the help of the trendy UX Design Podcasts.

All these typical designer needs are painfully hard to fulfill – as we stressed earlier, design development alone takes them an eternity, so can we really talk about any additional insights into this field? And, given that UX design can't but require you to always stay updated, balancing your designer's routine with researches into this industry gets especially challenging.

Efficient Podcasts
But there indeed are some effective solutions to this tumult. Modern technologies enable us to reach information in just one click and catch up on whatever we need for our steady professional growth. You can still indulge in following UX design trends alongside your crazy schedule! The masterminds of web designers take care of your troubles by offering you enthralling UX design podcasts that provide an in-depth look at the industry today. In this article, we handpicked the top 10 podcasts for you to run, drive, or even work too!

1. High Resolution: the Opening of Our Top UX Design Podcasts
Many reviews on tech platforms argue this podcast to be a must-listen for every striving UX designer. High Resolution is a limited video series podcast series featuring 25 design prodigies, the leaders of the world's leading tech companies – Google, Facebook, Behance, Spotify, Airbnb, eBay, and others. The podcast creators take pride in making one of the coolest lineups of design geniuses in one series.

This podcast centers on two major themes: discussing the approaches to design, the methods of its employment, and the way it's communicated; sharing the expertise of the top IT companies. According to its producers, the podcast's mission is to distribute the latest knowledge of web design all over the IT world, contributing to the growth and development of this ever-evolving industry.
2. Creative Pep Talk
As the name of this podcast Creative Pep Talk suggests, it's laden with creativity and intellectual fun. Andy J. Miller, its founder, is an illustration enthusiast with a background in graphic design. His podcast is aimed at educating and inspiring listeners through entertainment, the core highlight of the project. In the podcast, Andy discloses his personal stories, shares fascinating interviews with top designers, and employs many other creative tools for addressing the needs of his devoted listeners.
3. User Defenders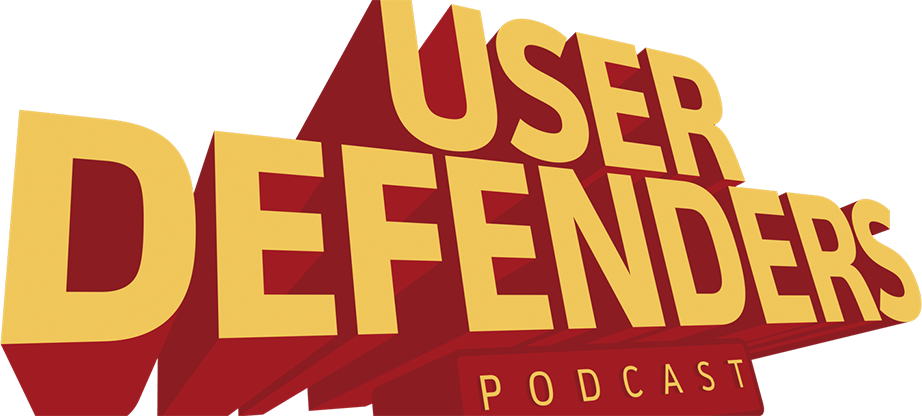 With its website adopting the pop-artist style of a comic magazine cover, the podcast features the game-changing stories of design icons. And, keeping consistent with what its creator states, the podcast takes a glance at their success stories. It unveils the techniques and tools whereby top designers made their career for the viewers to adopt some of them in their own professional path.

Another objective of the User Defenders podcast is inspiring UX designers to create and aspire. They are breaking down the barriers of their abilities and skills. From the keenness its creators' approach, we can tell that such a "heroic" image was definitely chosen for a reason.
4. Google Design – One of the Top UX Design Podcasts
Have you ever dreamed of developing design at a legendary search engine company like Google? Or have you thought of at least being a spectator? This extraordinary podcast allows you to peek into the regular working day of the designers at Google! The podcast Google Design focuses on Google designers' daily routine, with its spectacular ups and downs and gives you an insider's look into the design development culture at the top technology company of the modern era.

5. UX Podcast
The history of this podcast began when two avid designers with out-of-the-box thinking started experimenting with the conventional approach to user experience design. James and Per took up generating way-out methods to explore the UX design realm and move beyond the traditional perspective of viewing it. At the end of the day, they have developed an extensive two-month series of UX podcast. It is intended to bridge knowledge gaps, promote UX Design Podcasts, and study this phenomenon inside out.
6. What Is Wrong With UX?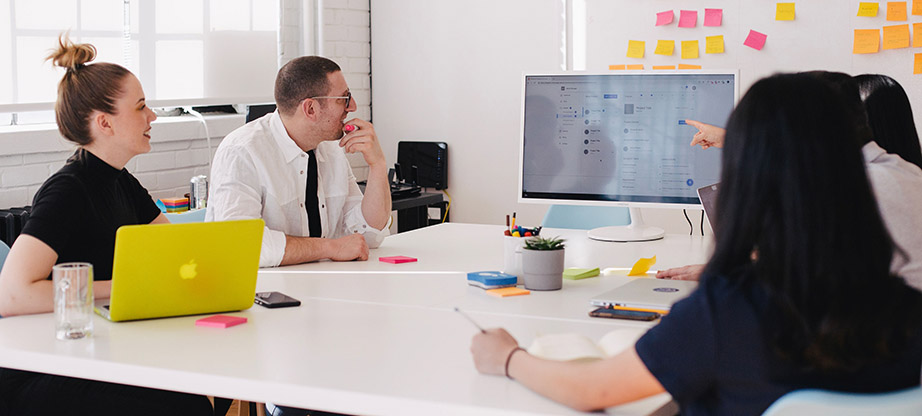 This amusing and insightful podcast What Is Wrong With UX is hosted by Laura Klein. She is a founder of Lean Startups and Users Know, and Kate Rutter, co-founder of LUXr. Having these "big bananas" of the UX industry all in one podcast alone draws thousands of tech-savvy users to check out each episode. To make this project stand out from the other typical UX design podcasts, the women came up with a rather casual format. Each episode features them chatting about the world of UX design and drinking cocktails.

The podcast provides bright UX-related ideas and solutions and also contributes to the accelerating and unaging feminist movement. Most tech resources unintendedly represent male domination in the industry's development, creating a travesty of gender equality. What Is Wrong With UX confronts this waning stereotype by inviting the viewers to witness how women can drive progress!
7. Shop Talk – Among the Best UX Design Podcasts
Another podcast entertaining by format and informative by nature is Shop Talk. It offers you a piercing perception of the UX design philosophy as well as other IT matters. Chris Coiler and Dave Rupert, two seasoned design geeks, introduce their viewers to the current tendencies in the enterprise. They provide their expert opinion on the viewers' demand.

The podcast gained its popularity mainly due to its question-answer section. The hosts reflect on the viewers' inquiries, giving their weighty explanation on everything concerning information technologies. Besides its informative part, Shop Talk contains hilarious jokes, a laid-back atmosphere, and the striking charisma.

8. Design Details
Holding a rather dull and ordinary name, this podcast hides something a lot more exciting and worthy! It's hosted by two tech-crazy daredevils. They won't stop quipping each other in a playful and witty way that most of you will find cute. Design Details is one of the UX Design Podcasts devoid of boring pretentious talks "settling" the issues of the technologies world.

9. The Big Web Show
"The most intelligent, well-crafted web design podcast I've ever listened to. Informative, hour-long question-answer sessions with industry experts," — this is how one iTunes review describes this distinctive piece of podcasting. This award-winning series The Big Web Show offers you a chance to listen to informative interviews with the pacesetters. The interviews are dedicated to discussing the hot questions the enterprise brings. It is also about exploring the ways of expanding the limits of conventional design strategies.
10. Dollars to Donuts
This veteran podcast Dollars To Donuts traces back as early as 2016. So some design connoisseurs may consider it behindhand in the trending UX design culture, underestimating its true worth. But Dollars to Donuts combats this biased approach by delivering thrilling and unique content on the design empire. And the long history of the podcast only reflects its successful performance and the theoretical input it has made.

11. Metric – Its Place Among UX Design Podcasts
This joyous UX design podcast is recognized for its amicable and casual format. Metric mostly centers around the trending topics of the enterprise. It also occasionally dedicates its series to studying the problems of how beginners enter the workforce. The strong positive vibes this podcast gives to its viewers bring it international admiration and acknowledgment from design geeks. The only downside that the viewers may face with Metric is that its release schedule is somewhat inconsistent and varying.
12. UXpod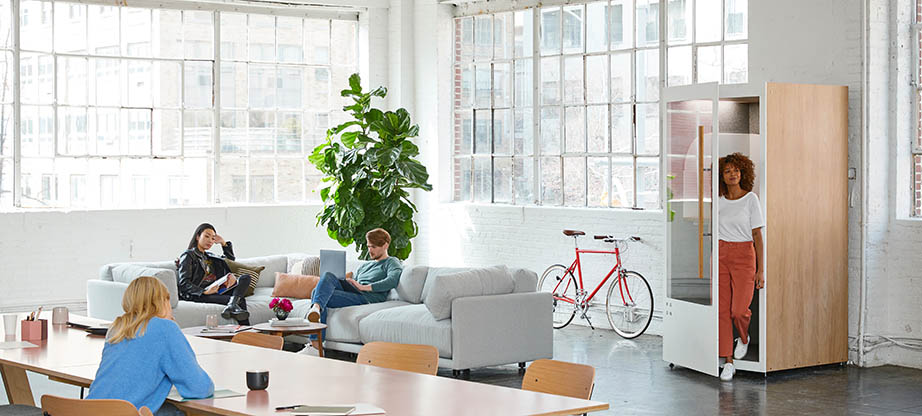 This podcast is one of the longest-lasting and most famous UX Design Podcasts in the industry. UXpod was founded by Gerry Gaffney, a design wizard who is credited with the instigation of the design podcasting tendency. The subject of this podcast focuses on goes far beyond the UX design realm. It studies the ways design can aid us in everyday life.
Contrary to the fun-driven series we mentioned before, UX design adopts a rather constrained and mannered style. It brings to the fore its sole purpose – enlightening both experts and newbies in the matters of UX design.
Drawing the Line
The UX design enterprise proves to be incredibly dynamic and ever-changing. And, as we stressed earlier in this article, keeping yourself up-to-date with the newest tech "bombs" is the core step. It helps sharpen your designer expertise and broadening your perception of this practice.

Whether you develop a design for some custom college essay writing service or a software company, it is important. The mastery you gained with these UX design podcasts will get you through all possible pitfalls. Also, each of these hot design podcasts will give you a priceless experience of delving into the abode of boundless knowledge and modern wisdom.