5 Must-Have WordPress SSL Plugins for Your Site
Websites these days are being made in a huge number. As a result of which their security becomes questionable. To provide the right amount of security, experts have recommended the WordPress SSL plugin list.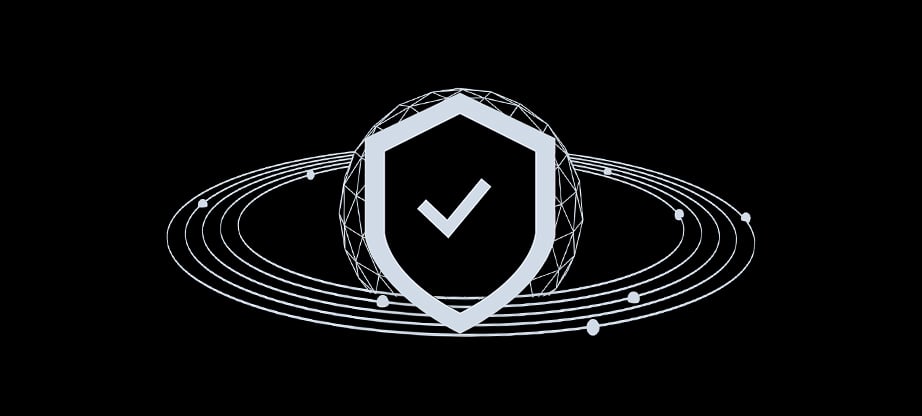 What is a WordPress SSL Plugin and Why to Use them?
Firstly, you should understand security and WordPress SSL plugin mechanisms and why is it important to have them as a basic for your WordPress website. Since most websites are e-commerce websites and deal with payments, sales, and purchase of different products using WordPress donation plugins. There are a lot of websites providing useful information and private information through WordPress news plugins. All of these websites require high-level security to ensure that the data provided by users is safe and secure. SSL is used for this purpose. All the content on your site is provided by http and if an SSL certificate becomes a part of it, it makes it secure and converts the URL of your website from http to HTTPS.
WordPress has provided the mechanism for the security of your site by enabling various WordPress SSL Plugins to ensure security. After using these WordPress SSL plugins, your site becomes secure and google also ranks it above other insecure websites. This ultimately results in better SEO activity. This article will enlist some of the best WordPress SSL Plugins for your site. Let's have a look at them:
This WordPress SSL plugin is a very light plugin and a very easy one for installation. Being easy to deploy, this helps the user by removing complications and also provides a large number of features.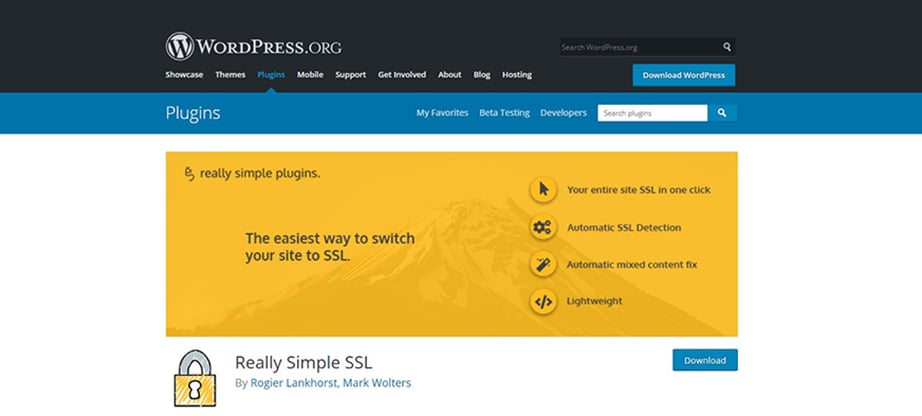 Although it is a very secure plugin and secures the content for various other WordPress plugins like WordPress table plugins and WordPress portfolio plugins having content related to your themes and basic information, WordPress news plugins used for producing news content online which requires a high level of security and many more; but your website still requires a backup to be on a safe side and to remove all sorts of risks and dangers it could possibly possess. The premium version of this WordPress plugin has much more advanced features but the free version can easily convert all the content from http to https hence providing SSL security for your site.
CM HTTPS Pro is among the best WordPress SSL plugins as it provides security for the content of other WordPress plugins like WordPress donation plugins.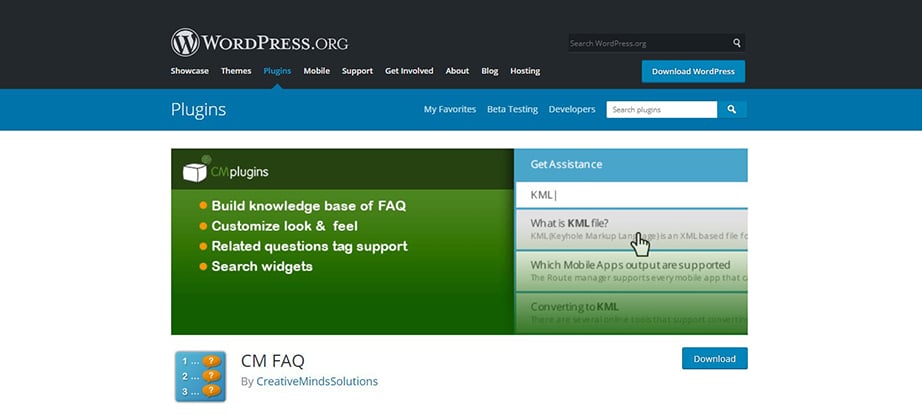 This plugin basically helps in securing the information related to the payment details of different clients like credit card details etc. These details are very crucial and require high level security thus CM HTTPS Pro provides this security by conversion of the http in URL to HTTPS, hence securing the content and the domain. It makes sure that the content is secure between the server and browser and also fixes the misses where there could be a security lapse.
Facem Web is another WordPress SSL plugin that is being used by different users to provide the SSL certificate and compatibility with other WordPress plugins.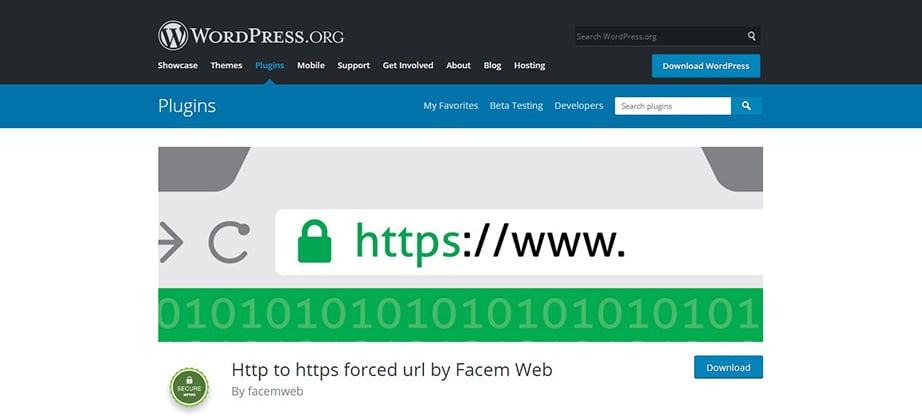 Sometimes the users often want duplicate pages of http and HTTPS and Facem Web is the key provider and helper in this scenario. It helps in enabling security for WordPress plugins like WordPress donation plugin, WordPress Table Plugin, WordPress portfolio plugin, and many more by forcing to move it to HTTPS for maintaining the rank on different search engines. It provides very smooth transitions and very few problems and issues regarding its use have been reported till now.
In the list of "Must have WordPress SSL Plugins", you must add WP Force SSL if you are a user and not a very advanced developer or if you are a developer and you have users with below average computer knowledge about website security.
WP Force SSL is a very simple plugin providing SSL security and conversion from http to HTTPS. The only thing a user has to do is to enable some changes in WordPress settings and the WordPress plugin is ready to do its functionality. The only drawback it has is that since it is for a common computer literate so it doesn't support many features or possess them rather removes the complications and works simply.
Sometimes not all of your pages on the site are needed to be secured. There can be a requirement by the client or there can be some other functional constraints due to which you come to a conclusion of securing only a few pages of your website.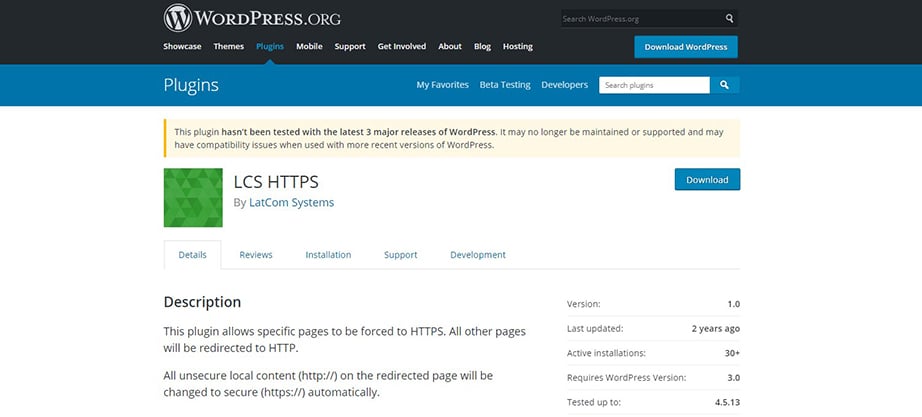 LCS HTTPS is that one WordPress SSL Plugin which ensures the security of certain selected pages of your site. It completely secures the content of the selected pages and ensures it by converting the URLs to HTTPS from http. However, there are some pages that cannot be converted from http to HTTPS but that's the main idea of it. Each plugin has its specialty and use and perhaps this one could be used for selective security.
WordPress SSL Plugin – Conclusion
Up till now, you might have an idea about SSL security. On the view side, it's just the conversion in your URL from http to HTTPS, but on the functionality side, it does much more. It provides security to your web pages and the content available on them. In this article, we have discussed WordPress SSL Plugins and which WordPress plugins can be helpful for you in case of adding them to your website. We have also discussed that which plugins are compatible and enable security to the content of other major WordPress plugins like:
WordPress portfolio plugins,
WP news plugins,
Donation plugins,
These content management plugins are very crucial for your websites as they are responsible for payment information, news reports, themes, and other data and hence require security. So, WordPress SSL plugins can be used in this scenario. Try using the above-mentioned plugins to enhance the security and improve the ranking of your websites on different search engines ultimately acquiring results in your favor.