Upwork Alternatives: a List of Freelancing Websites and Platforms
So, it is Monday and you are trying your very best not to hit the snooze button. After you peel yourself away from the bed, you find yourself cramped up with strangers. You go to your office, where you spend 8 hours looking at the office clock, waiting for 5 pm. All that time you are probably thinking to yourself: "What am I doing here?". Otherwise, you are an individual who likes the office routine, the corporate life, and the whole nine yards. If for some reason you do not feel particularly inclined towards this lifestyle then you should definitely venture into the interesting world of freelancing. The aim of this article is to discuss freelancing as a whole: its fame, the freelance websites, mostly Upwork alternatives, which dominate the market and their comparison with the biggest fish in the market. So, let us begin.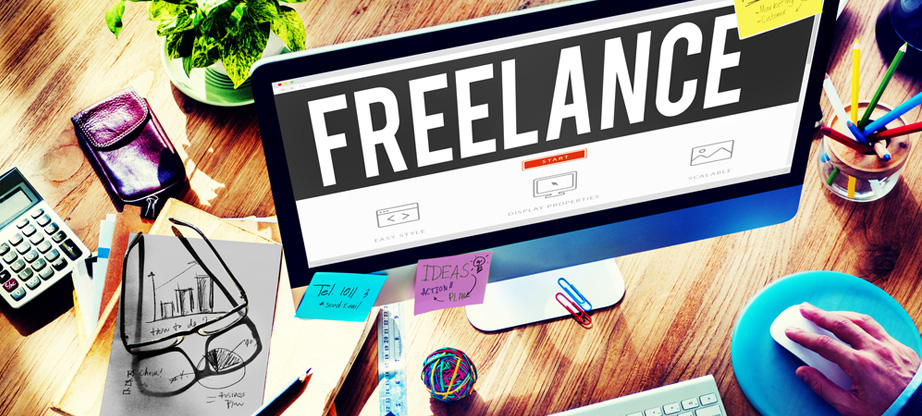 Company Models: Traditional Model Vs Outsourcing Model
There once was a time where employers focused on in-house developers who worked the nine to five jobs and got results. However, this is slowly changing, primarily due to outsourcing. Employers are now asking themselves the modern universal question: to outsource, or not to outsource? There are essential tips on how to get started with freelance work online.
There are many pros and cons associated with both the traditional and the outsourcing model. This part of the article will discuss some of them in detail.
Pros of Outsourcing
Time-Saving. Outsourcing can get you an able human resource team in less time when the individual responsible for hiring specializes in outsourcing.
Flexibility. The flexibility measure allows you to hire according to the requirements of your specific project or operations. Freelancers will simply "jump in" and finish the job. The human factor is reduced.
Scalability. Each project is specific and requires a team according to requirements. Through outsourcing, you can save your time with the interviews by building a team of specialists.
Short term commitment. With specialists, the project is only a temporary requirement. With outsourcing, you can just hire the individual for that specific project. Once it is complete, there is no need. Best of all, if the resource has proven useful, you can just re-hire them if a similar project comes your way.
Reduced costs. As discussed before, hiring and interviewing individuals takes a lot of time and resources of the company. Outsourcing can get you a higher level of productivity, minus the costs incurred.
Cons of Outsourcing
Quality control. It is a lot easier for QA people to talk about a problem if the resource is physically present. The outsourced individual is remote. While most freelance websites have the option of a video call and Skype, it is just not the same.
Collaboration. An organization is built on collaborative grounds, with people of the same culture. Being an American company outsourcing a job to India or the Philippines, you will run into some cultural and language barriers that might inhibit the collaboration process.
Logistical challenges. With different time-zones, it becomes tough to communicate with outsourced individuals.
Commitment to the project. While you, as the employer, have a profound sense of dedication to the project, the remote resource might not feel the same. They have their own projects to focus on, which means that you will not receive their full commitment.
Security and confidentiality. There is always the danger that the outsourced individual might share your project or information to other people. This is particularly dangerous if the information is sensitive.
Pros of the Traditional Model
Long-term commitment. Developing a solution that requires a long-term commitment, it is better to rely on the in-house developers. They will have their own expertise, and at the same time, have a commitment to the project. Moreover, they will know the project inside-out.
Aligned interests. The traditional employees all have a similar interest and follow the same vision. They will give their best in order to meet the goals of the organization. You cannot such commitment with freelancers.
Culture Fit. It is important that you find people that have the same cultural fit. In-house developers are usually ones who get along well with your team. Specialists that have a culture fit are more important than only specialists.
Shorter turnaround time. In-house product development allows you to monitor processes. If something is wrong, you will be able to spot it immediately. Fixing problems is a lot easier compared to outsourcing.
Company standards. A significant amount of compliance with company standards is important for the life of a product. In-house employees can decide what processes are suited in accordance with company standards.
Cons of the Traditional Model
Time-consuming process. The recruitment, selection, and negotiation process take up a lot of time. There is also the possibility that the selected individuals won't be able to join immediately. You need a quicker, less time intensive solution. Outsource it.
Technical expertise. If your company is a start-up, has a limited budget and at the same time, has a client that requires a specialized product, then outsourcing is the way to go.
Limited funds to hire a talent. Hiring a specialist full-time costs a lot of money, especially if they are required for one job. The best alternative would be to hire a freelance specialist who gets the job done and pays out.
Overload of in-house resources. If the project you need to be done is not a core business operation, then it can increase the burden on your team. The overload results in unsatisfied employees and a low-quality product.
Why Outsourcing?
Now that we have discussed the company models, let us face some facts, entrepreneurs and employers are looking to do things in an order that is cost-effective and productive. With outsourcing, performing that action has become significantly easier.
Outsourcing with the help of the internet taps into a pool of previously unrealized talent. The pool of individuals in the third-world or developing countries can provide you with talent that you might not be able to obtain in your home country. This brings us to the final point: money.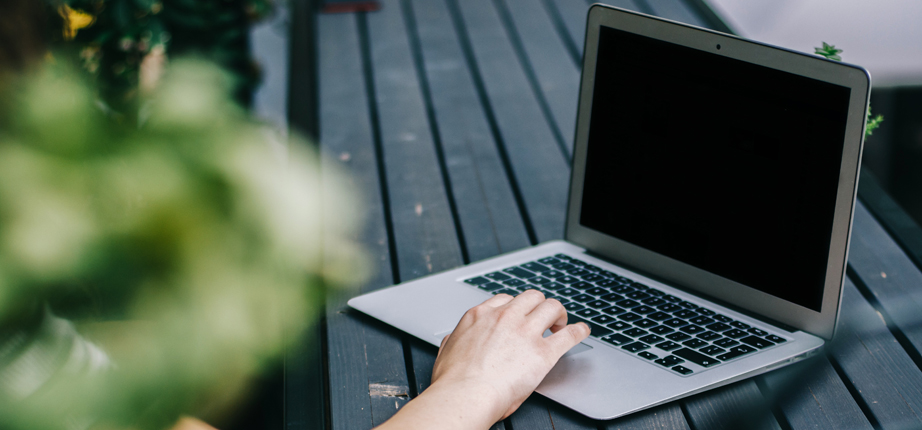 The people that you outsource your projects too are relatively cheaper than your home country. Suppose you are looking to hire PHP developers that specialize in enterprise-level applications for the Laravel framework. If you build a team of developers using the traditional method, you are going to have your hands full with the monetary costs involved. If you living in the UK supposedly, decide on building a team of freelancers from India or Bangladesh, you will have successfully reduced the cost to half or even less. That is the beauty of outsourcing.
Upwork – Introduction
This part of the article will focus on Upwork, which is perhaps the most popular site to find and hire freelancers. Right off the bat, we'll say this: Upwork is not for everyone. There are a lot of talented and cheap freelancers available on Upwork, but some might just not be suited to your potential line of business. There are a lot of potential and strong competitors or let's say Upwork alternatives. For instance, this is perhaps the main reasons why the debate of Upwork vs Fiverr has started to gain some serious momentum in a couple of years.
With that fact out of the way, let us discuss some of the main features of Upwork and how it has grown into this giant of a platform. So, whether you are a freelancer looking to start your actual professional career, or an employer trying to tap into the outsourcing marketplace, you will benefit a lot.
What is Upwork?
Upwork is a popular option for individuals looking to either earn extra money or even get employed in full-time work as a remote resource, which means earning money from the comfort of their home. It is a professional arena which offers secured payment solutions and a wide range of freelancers that range in their prices.
Some of you might be fairly new to the freelance industry might be a little put-off by the secure and proper channels of Upwork registration. However, with a little bit of insight and hopefully, through reading this, you will be able to get started with Upwork in no time. If, for instance, you feel that your skills are not good enough for Upwork, you can use this article as a guide on how to improve your skills.
Is Upwork for You?
In a nutshell, yes Upwork is for you. Upwork is one of those platforms where great work and a good profile is rewarded. Once you get started here, you can slowly work your way up and have the opportunity to work with good clients. The more you dedicate yourself to freelancing on Upwork, the better your chances are at getting more work and better clientele.
There are no particular payment hassles on this platform thanks to Upwork's third-party business model that makes sure that clients and freelancers get the best possible experience. The community itself is a rewarding one. The platform ensures that you do not stay in a rut and have more opportunities for continued growth.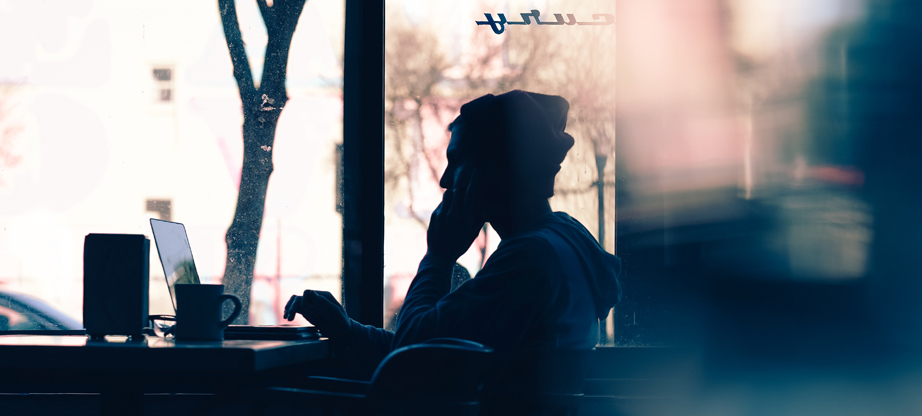 Upwork is built for everyone who is proficient in the work they do. So, whether you are a web developer in the U.S, a web designer from India, or a story writer from Brazil; you will find a place on Upwork. Though you should surely pay attention to Upwork alternatives.
Upwork Plans
Upwork operates on a third-party model similar to that of a real estate agent. They get a commission for providing you with jobs. The commission, however, differs from the real estate model. They use the commission to improve their platform and make it better so that freelancers and employers can work together accordingly.
Service Fees
Upwork has a system in which they charge freelancers a fee for their services. The service fees have three different parts:
20% on the first $500 billed on clients, across all the contracts;
10% for total billings exceeding $500 to $10,000;
5% of total client billings that are beyond $10,000.
Because of these fees, freelancers like to add a little bit of markup to their bids, in order to account for their expenses.
Memberships
Additionally, Upwork also works on a membership plan. The rates mentioned above do not apply to the membership plan. The Upwork Freelancer Basic membership is free of charge and it provides you with all the functionality you require in order to use Upwork. The plan is best suited for individual freelancers, agencies with a limited budget, and start-ups.
If you want to go for additional benefits, you can always use the paid Freelancer Plus membership option, which will provide you with additional connects, rollovers, you will be able to view competitor bids, and have fixed price protection. It also provides you with 70 clients connects per month.
Getting Started with Upwork
Getting started on Upwork is pretty simple, let us just dive right in and begin.
Build Your Account
The first few steps are similar to setting up a Twitter or Facebook account. You provide your name, e-mail, username, and password. The next phase would be like opening a bank account. Upwork will ask for your contact information, national ID number, payment alternatives like PayPal or debit card. You adjust your settings and then you go to the "Find Work" tab and get started.
Building a Reputation
Once you have all your skills set up and are available for work, it is time you start bidding clients on their projects. If you have a particular niche, let us say Technical Writing, then you can view projects related to that and bid. Your bid should be interesting and also in accordance with your niche.
Work and Earn
Just keep building on your skillset and start earning. Digital nomading is that simple. However, make sure you do not engage in any shady activities or anything that violates Upwork's Terms of Service.
Career Shifts
Okay, so this is not exactly related, but it is an important factor. Once you gain experience with Upwork, you will notice a lot of changes to your niche. You might even want to go into a more advanced niche relative to your topic. When you reach that point, do not be overwhelmed, but try to be proactive and keep on learning.
Upwork Alternatives
Perhaps the biggest setback to Upwork is that mostly it is limited to just one-time projects. So, if you do not like the look and feel of the Upwork but still want some serious freelance jobs coming your way, then you can try some of the following Upwork alternatives, that you might find to your liking.
Outsourcely
Outsourcely is one of the most famous Upwork alternatives, because it is the easiest way to find short-to-long term projects with valid and reliable remote workers from 130 countries. You can build long-term freelancer-client relationships with the help of this site.
All you have to do is to search a skill or jobs related to your niche, connect with clients in real-time via private chat, video, or voice calls. The whole process is quite simple and easy.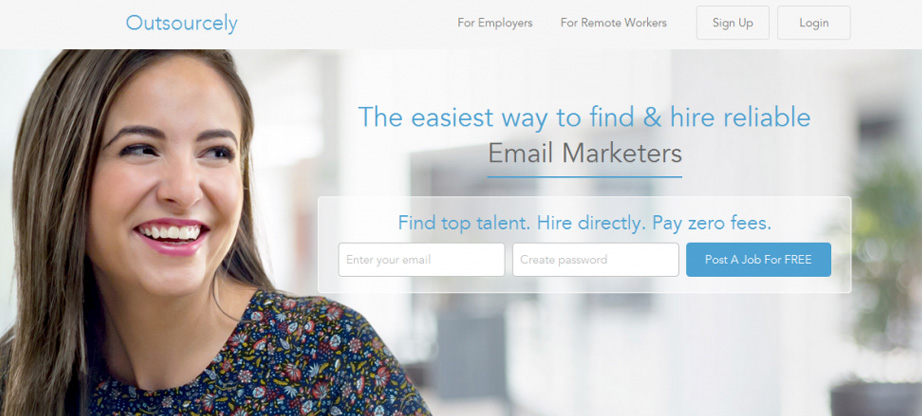 Upwork vs Outsourcely.
The clients at Outsourcely are looking for long-term projects and not short-term remote work. This allows them to hire freelancers directly and pay them in the same manner. This can save them a lot of money as opposed to working with Upwork. It is one of the worthier Upwork alternatives that you should try out.
Freelancer
Freelancer is an international outsourcing marketplace that works in a similar manner to Upwork, with all its job postings and bidding. Jobs are posted on this platform and then bid on by freelancing individuals. These jobs are usually long-term fixed projects that end once the client's satisfied with the delivered work.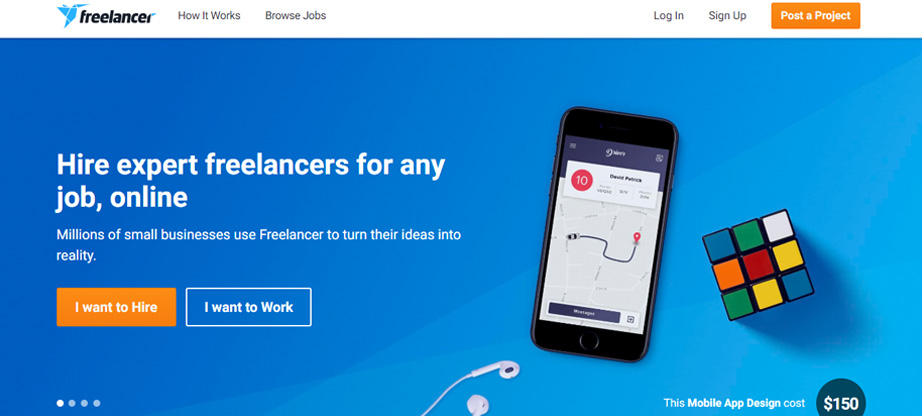 Upwork vs Freelancer.
The only difference between the two is the membership type, which you pay for when the freelancer accepts your offer.
Guru
Guru is a freelancer platform that lets you find talented freelancers on multiple projects with their global network of over 1.5 million users, also known as Gurus. Freelancers are evaluated on the basis of their profile which comprises of general information, reviews, recommendations, profile testimonials, and relevant portfolio.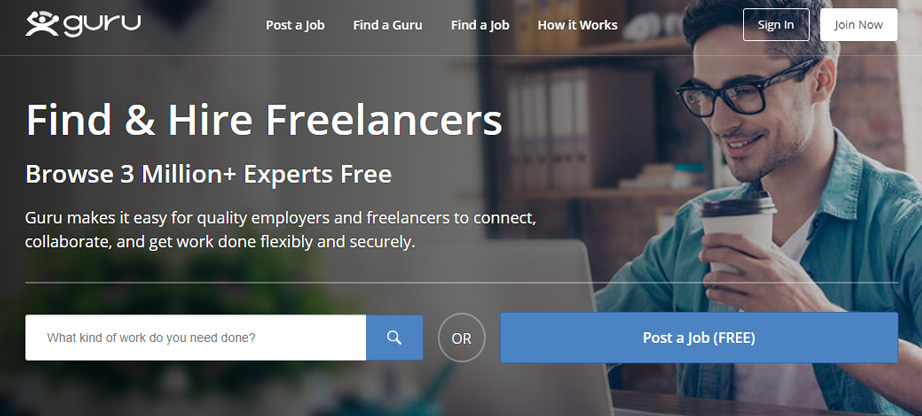 Upwork vs Guru.
The best part about working with this representative of Upwork alternatives is the project management application that lets business owners manage the project without exiting the site. You can create an assignment, milestones, tasks, and even share documents. Payment option is available once the project is completed. Guru is one of those Upwork alternatives that really make you think that Upwork is a bit overrated.
Fiverr
Fiverr is not exactly a long-term project platform (unlike other Upwork alternatives) but it is still a competitive website. On Fiverr, every single service is for $5. Proofreaders, writers, digital marketers, and designers, etc. all of them are on Fiverr. The Fiverr market has a wide array of services. Once you have chosen what you want to work with, you can get started.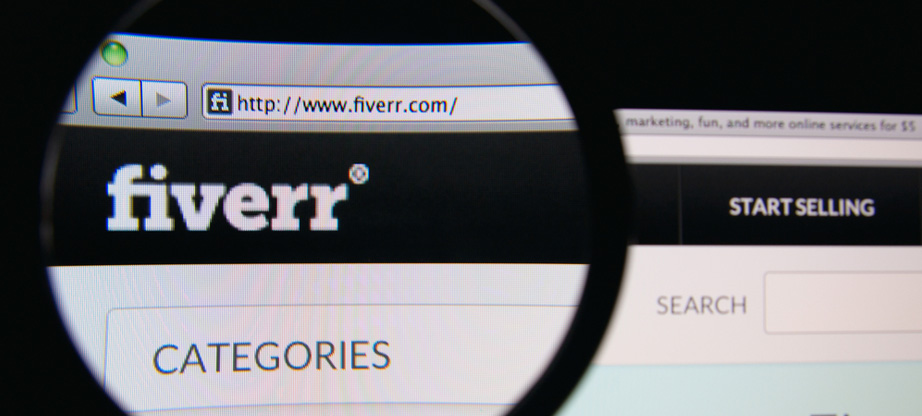 Upwork vs Fiverr.
Fiverr as one of the Upwork alternatives, is a lot cheaper than Upwork itself, but it is fairly quick. Once you get up and running with Fiverr, you will notice that it is similar to the hustle and bustle of 1980s Wall Street, albeit online.
PeoplePerHour
With this one of Upwork alternatives – Peopleperhour, you have three options: Browse the Hourlies, check the fix priced individuals, or post a job to let people find you. You can read reviews of past work and hire people who fit in your budget. Similar to Guru, this one out of Upwork alternatives provides you with the project management tools, document sharing, and payment services, on its platform.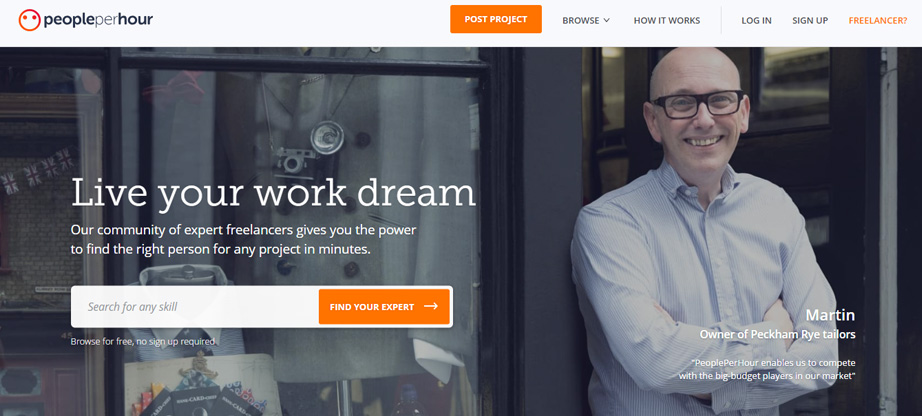 Upwork vs PPH.
Both of these platforms are almost the same, the only differences between the two are that Upwork does not have the same options for selecting hourlies or the project management option. Some of the freelancers found on PPH will outprice most of the individuals on Upwork, but they are really talented.
Niche Specific Freelance Marketplaces
While the before mentioned Upwork alternatives platforms focused on the whole range of freelance jobs, there are certain niche-specific sites that we would like to discuss. They are not Upwork alternatives in general, but because of their specificity, they do have a competitive edge over Upwork
99designs
If you are looking for a website design, logo design, or even wireframes for your website, then 99designs is the best site available. If you are a designer looking for freelance projects or are looking for a competitive design for your product then this site will cater to your requirements.
On the site, you can launch contests and design briefs. This "best first" approach is very useful since, at the end of the contest, you will be able to pick out the most effective designer.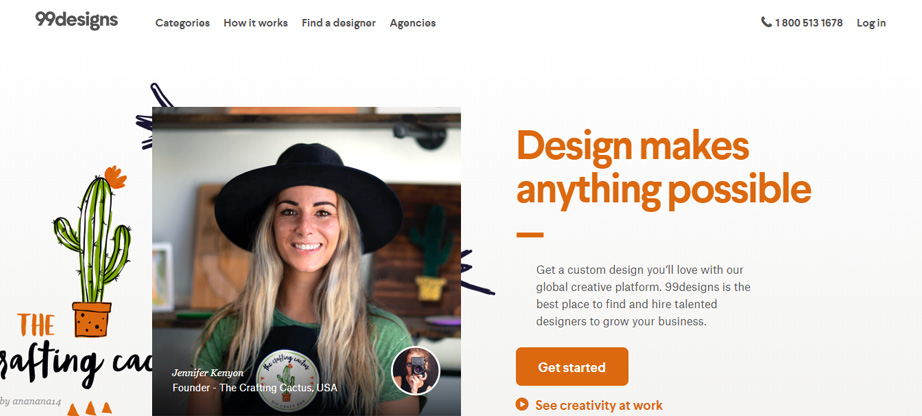 Upwork vs 99designs.
The comparison is basically apples and oranges, but it is still very important to talk about. While Upwork is an entire marketplace, 99designs is specifically built for designers.
Hire PHP Developers
Hire PHP developers is a site that is built for hiring PHP developers and freelancers. PHP has long been the core language of the internet and even with all the developments in other languages; it is still leading the game.
All of you have to do with Hire PHP developers is to simply request a quote and then get an estimate on the pricing of the project. It significantly simple, unlike other Upwork alternatives.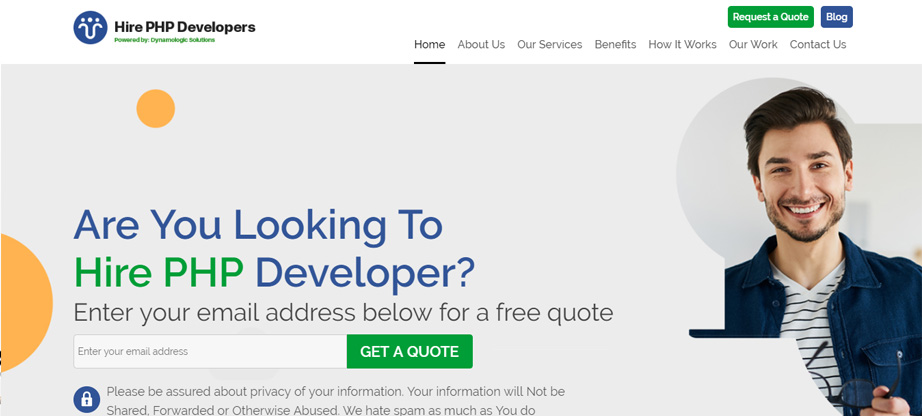 Upwork vs Hire PHP developers.
The primary reason why we included this niche-specific site in this post is the lack of PHP professionals on Upwork. The PHP developers at Upwork are simply not for professional work even with their high rates. They just lack the proficiency level. Hire PHP developers, on the other hand, have teams of certified professionals and different PHP platform specialists that are well worth your investment.
Conclusion
The article went into great detail about the whole freelance phenomenon. Eventually, we discussed the differences between the traditional model and the outsourcing model. We then explained how Upwork operates and then moved on to the Upwork alternatives that are both niche-specific sites and general outsourcing marketplaces. We hope that the article was to your liking and might have given you a wider perspective of the freelance world.