Top Innovative Instagram Marketing Tools for 2022
Instagram marketing is one of the best means of reaching out to niche audiences and converting them into loyal customers. Almost every business owner and marketer uses an Instagram account to market their products and services. Many try to buy existing Instagram accounts that have numerous followers. This way, they will soon reach their goals and can boost their businesses. Of course, acquiring followers is not everything. You have to build a strong Instagram strategy to get ahead of the competitors. To do that, you need tools for every task, from content creation to scheduling and analyzing. That's why we have gathered a list of top Instagram marketing tools to help you grow your Instagram account and earn more money.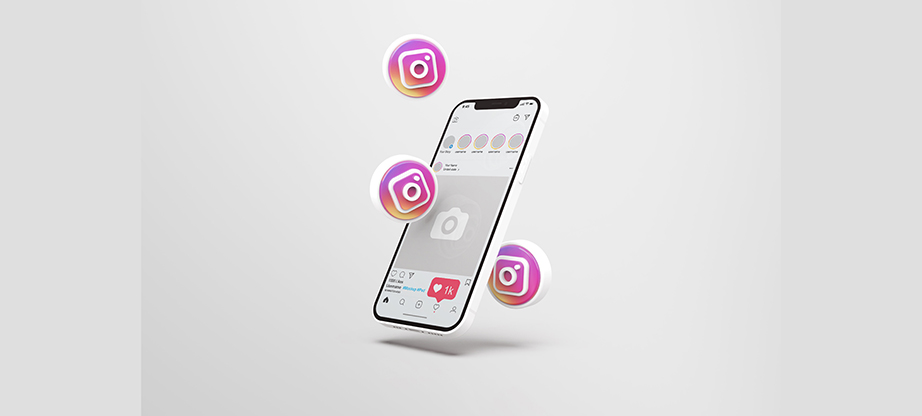 Instagram Marketing Tools – Buffer
Buffer is an unrivaled brand when it comes to scheduling tools. It's not focused just on Instagram and supports other social media platforms, meaning that you can plan to share your content on Instagram, Facebook, Twitter, Pinterest, and LinkedIn using Buffer. You can easily publish your brand stories across different platforms to target the maximum number of niche audiences. This is also the best place to look at the performance of your posts in terms of interaction, impressions, and clicks. So if you're going to launch social media marketing not only on Instagram, you'd better go for Buffer. If you are looking for best buffer alternatives you can use RecurPost, MeetEdgar, Postplanner, etc.
Powerful Instagram Contests & Giveaways – Gleam.io
Gleam is a robust platform designed for Instagram giveaways which helps businesses connect with their audience through creating eye-catching contests, giveaways, and hashtag campaigns. You can enhance your Instagram profile and increase your followers by utilizing Gleam's pre-built Instagram giveaway templates, which can run engaging contests and giveaways. Gleam can assist you in capturing and engaging with your Instagram audience, managing compliant campaigns, and growing your business. The platform offers a variety of features to help you run Instagram contests effortlessly, such as powerful Instagram actions that allow you to gain more exposure, track entries, and choose winners with ease.
Iconosquare
Iconosquare is more focused on Facebook and Instagram analytics features. It displays useful information on the performance and interaction of your social posts, as well as the number of your accounts' followers. It also shows you the optimum times to post on Instagram and Facebook. It can give you a deeper understanding of your audience to know what to do to grab their attention. The important thing is that Instagram Stories is also analyzed by this tool, providing you with useful data about your performance.
Top Instagram Marketing Tools – Social Rank
Social Rank is a useful tool for determining and analyzing your target audience on Instagram. It allows you to look for Instagram influencers among users and also discover who interacts with your business account and how frequently. You can categorize your followers into manageable lists in terms of most valuable, most engaged, and others.
Social Insights
Another tool that offers many useful Instagram marketing features is Social Insights. It allows you to schedule and post content on your Instagram account from your computer. Also, using this tool, you can identify and organize your followers and analyze their growth, interactions, and engagement. More importantly, this tool gives you the ability to add other team members without having to provide your Instagram login.
The Best Instagram Marketing Tools – Sendible
Sendible is another popular social media management application that allows you to manage accounts across a variety of networks, including Instagram. It's integrated with certain Instagram-friendly programs, such as Canva, making it a legit tool for your marketing campaign. The app schedules your Instagram posts watch mentions and records their performance. This is all you need from a social media tool. You can also collaborate with other marketers to more effectively achieve your Instagram marketing objectives.
Awario
Awario is a great social media monitoring tool that searches the web, news/blogs, and social media sites, including Instagram, for mentions of your business. It allows you to know what the emotion behind your brand is (positive, negative, or neutral). This is really grateful to manage your brand's reputation on Instagram.
It shows you who can be your brand advocate or influencer, which is really helpful for influencer marketing. Analyzing your audience's languages and regions is another feature Awario provides you with.
Instagram Marketing Tools – Plann
This is another great social media management tool for Instagram marketers. It gives you the ability to create, modify, schedule, and analyze your postings. You may, for example, customize the Instagram grid to look exactly as you want it to. Instagram Stories may be rearranged, organized, cropped, and scheduled. All of the fun statistics are there, from the best times to post your content and the best-performing hashtags to your best-performing color schemes. You may also work together with other marketers to manage your Instagram account.
Instagram Ads by Mailchimp
You might find the Instagram Ads option useful if you're already using MailChimp. You may leverage MailChimp contact lists to develop Instagram campaigns with this application. As a consequence, the entire process (generating, buying, and measuring the outcomes of your advertisements) takes place in a familiar environment and is fueled by data.
New Instagram Marketing Tools – Picodash
This is an Instagram service that helps users locate specific audiences and influencers. Picodash lets you export your Instagram followers and following lists, users who have used a certain hashtag, posted on Instagram at a given place or time, interacted with a specific Instagram post, or tagged people. This way, you can reach out to them to grow your network and build a sales funnel.
Colorcinch
Tell your stories and connect better with your followers by creating high-quality, stunning photos for your Instagram. Colorcinch is an intuitive photo editor that lets you do that. You can transform your photos into personalized artwork with hundreds of AI-powered photo effects. Make their colors pop, remove the background, crop, and resize them with just a few clicks.
Moreover, you can use an efficient Instagram highlight downloader or other tools for downloading diverse types of Insta content in a couple of clicks.
Renderforest
Renderforest is an online video editing application that allows you to make eye-catching video clips for Instagram, particularly Instagram Stories. It features a ton of professionally designed templates as well as a lot of free stock footage and films to make the video-making process a breeze. It has many other features like:
Collaboration tools
Drag & drop builder
Data import/export
Search/Filter
Speed adjustment
Customizable templates
Customizable branding
Innovative Instagram Marketing Tools – Kicksta
Kicksta can help you organically get more Instagram followers. This is one of the most important goals of marketers on Instagram. Kicksta is trusted by over 10,000 Instagram influencers and well-known agencies. It uses AI-based technologies to help companies gain organic and well-engaged followers. It selects the finest Instagram accounts for your brand and then helps you communicate with its followers. As a consequence, you'll get more followers and meaningful engagement from individuals who are a good fit for your company.