How to Start Online Business Store – Roxxe Shopify Design
During the lockdown, many physical stores around the globe are no more available to the local communities. However, there's no lockdown on the Internet and online businesses are thriving like never before. No matter whether you want to start online business store or give a sweeping revamp to an existing one, accomplishing this task with the new multi-purpose Roxxe Shopify template will be much simpler!
In this article, I want to show you how to start online business store that is a modern and competitive e-store for next to every niche trouble-free. Roxxe Shopify theme has all the functionality you need for this. Enjoy my step-by-step guide and create a stunning e-store with Roxxe within days!
In this step-by-step guide, I'll walk you through all the basic stages of e-store creation, including:
Getting Started with Shopify;
Installing Roxxe Template and Demo Content;
Choosing Your Perfect Skin;
Building a Strong E-store Header;
Customizing Your Homepage with Shopify Visual Builder;
Designing Smashing E-store Pages and Products;
Setting up Payment Getaways, Taxes, and Shipping;
Creating Engaging Popups;
Installing Popular Apps;
Localizing Your E-store;
Step #1: Getting Started with Shopify
No one will argue that the speed and ease, with which you can create a good-looking and fully functional website, depend in part on the engine you use. Roxxe theme runs on one of the most comprehensive and beginner-friendly e-commerce platforms – Shopify.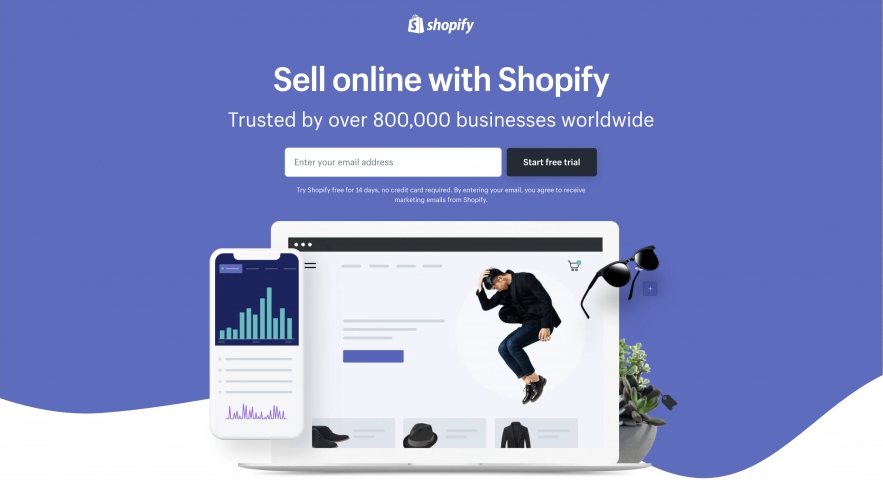 Currently, Shopify has almost 20% market share online (31% in the U.S.) among the websites that use any e-commerce technology. Shopify themes are second in popularity only to WooCommerce, outperforming other e-commerce solutions, such as Magento, BigCommerce, Wix, and Weebly.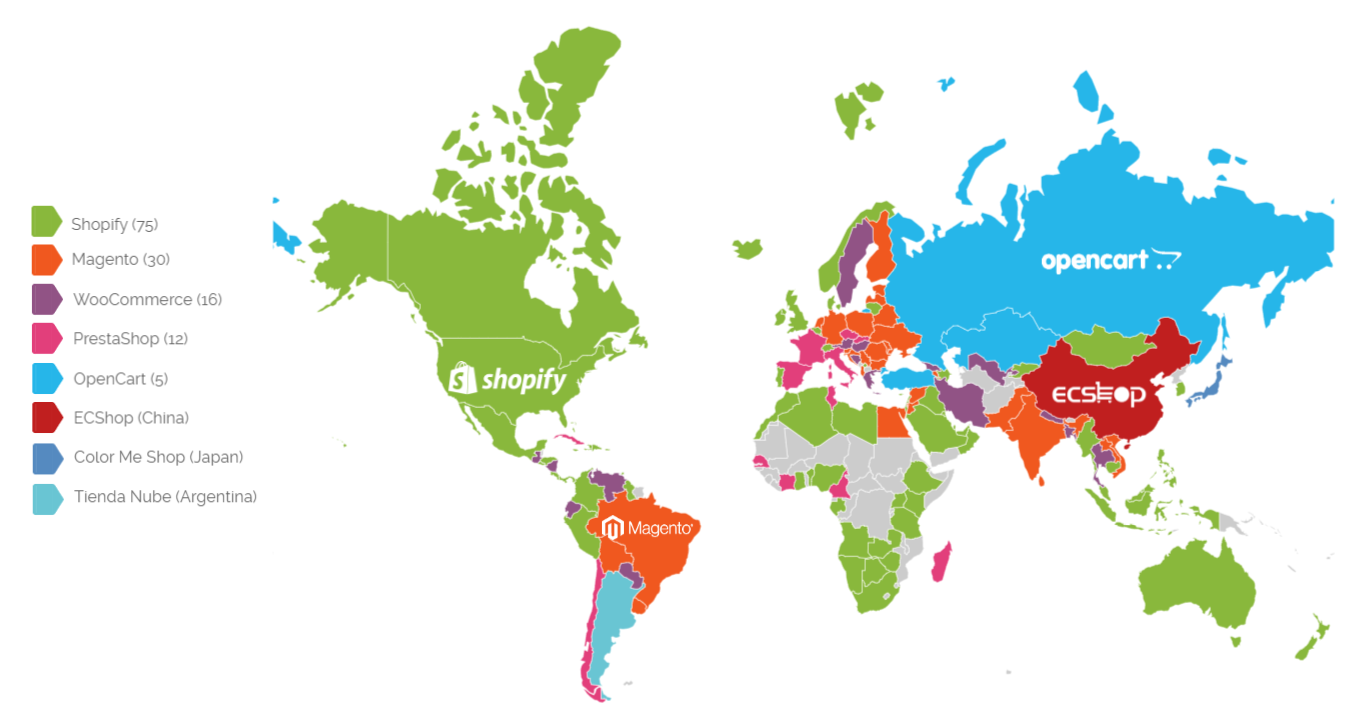 Source: Interactive Map
Shopify Advantages
When compared to other staple e-commerce engines, such as PrestaShop, Magento, WooCommerce, and others, Shopify has its own set of advantages. Here are the main reasons why creating your e-store with Shopify and Roxxe theme is faster and a whole lot easier:
With Shopify, you don't have to spend your time looking for a high-quality, powerful, and scalable hosting solution. Shopify team offers you high-quality hosting on its powerful servers. Users praise Shopify hosting for perfect uptime, high website speed, and faultless server-side security.
You don't have to install the Shopify engine at all. It will be installed for you on Shopify servers once you complete the signup.
Shopify is famous for its user-friendliness. This engine gives you a headstart with a pre-installed engine over a powerful server, complementing this with awesome customization options and WYSIWYG editing.
Shopify has achieved a 90% satisfaction rate among its customers offering exceptional support 24/7 via live chat, phone, Twitter, and e-mails.
To start online business store with Shopify, complete the following steps
Go to Shopify website and sign up providing the needed details.
Enter the store name (it should be unique).
Specify what type of e-store you create and what products you're about to sell (physical or digital).
After you click "I'm done", you'll see your Shopify backend and a "bare" store front-end for the first time. Congrats!
Step #2: Installing Roxxe Shopify Template
Now, let's move on to the more intriguing part – installing the new Roxxe template. I feel obliged to tell a couple of words about this multipurpose template first so that you get the idea why this flagship template is one of the best options on how to start online business store these days.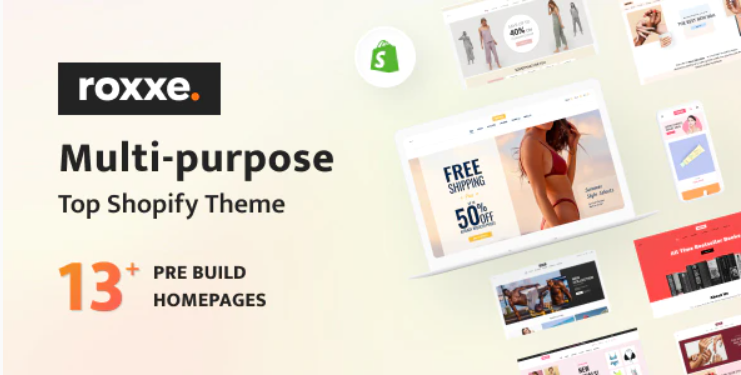 Meet Roxxe! It's a new, inexpensive, appealing, and high-quality Shopify template, which allows you to launch a fully-fledged e-store very quickly. If you want to create a new e-store,  you'll spend just 1 – 3 days to get it going!
Roxxe is one of the freshest solutions on the e-commerce template market, released on the 30th of August 2020 by the experienced ZEMEZ team. It features a beautifully designed interface, versatile layouts, and quality workmanship!
Finally, Roxxe is an ever-growing and constantly developing project that will satisfy the requirements of any, even the most demanding client! Eventually, the theme will be developed to cover 50 business topics. If you get it today, you'll get all the new Roxxe Homepages and layouts in the future free of charge.
What's more, be among the first 50 people to buy Roxxe, and get 50% off its regular price (just $19 instead of $38)!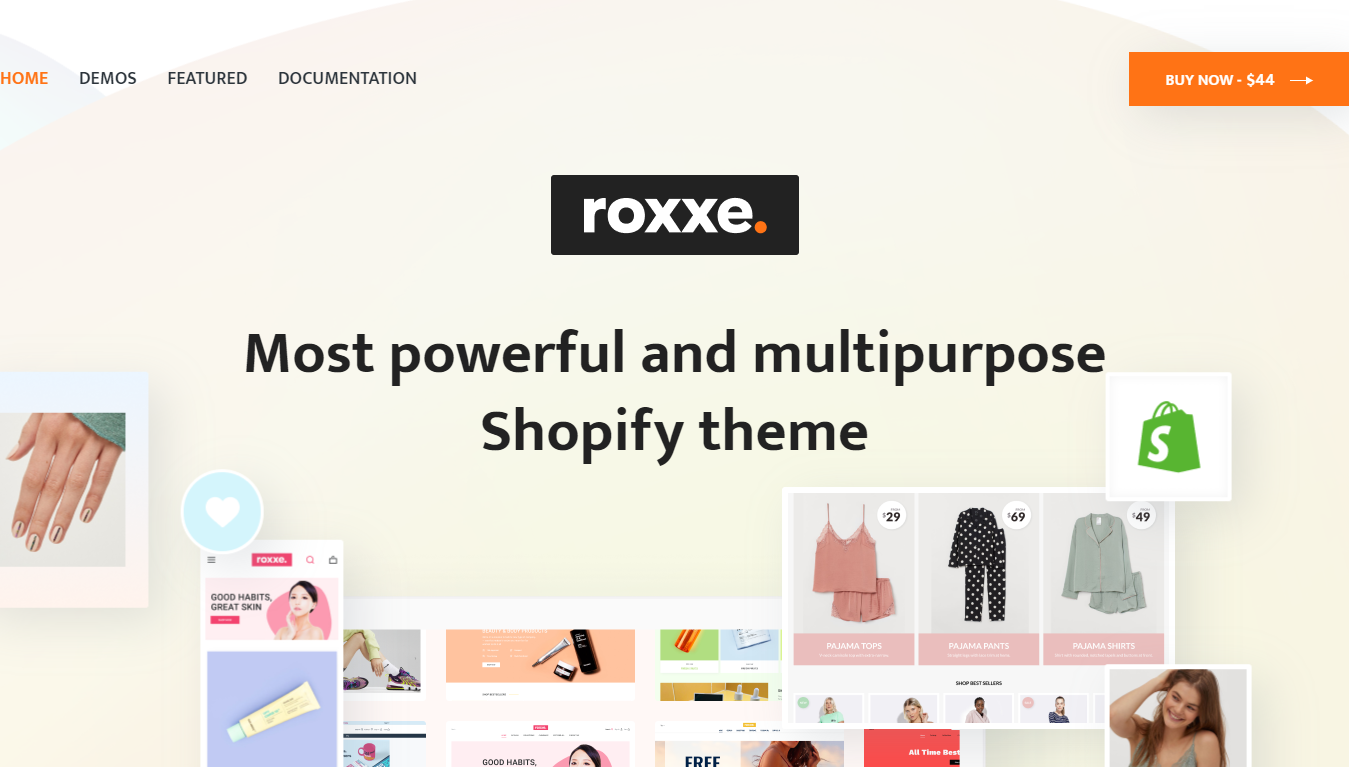 Roxxe Benefits
For me, it's hard to name a step of building a Shopify e-store that hasn't become simpler with Roxxe and its outstanding functionality. I'll highlight all the advantages you get along the way.
To begin with, the theme offers you self-explanatory theme installation with one-click Demo Content upload. Here's what you do:
Download Roxxy theme;
Go to "Themes" inside your Shopify dashboard;
Click "Upload a theme" on the top right.

In the popup, click "Browse" and select Roxxe zip on your PC.

Wait for the upload to finish. Once Roxxe is installed click the "Publish Theme" button.

Great, now the Roxxe theme is installed on your website! However, there's one more thing left – uploading Demo Content.
This step used to be a pain in the neck in the past. On the contrary, with Roxxe theme, there's not a single reason to worry that Demo Content install will go wrong! The theme offers you a bullet-proof One-Click Demo Content Importer. This comprehensive tool with a self-explanatory name allows you to professionally install the template sample data in a single click.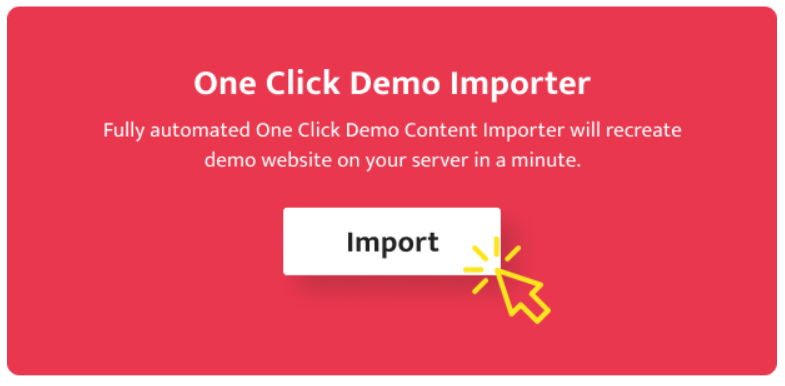 Step # 3: Choosing Your Perfect Skin
If you want to launch a modern and professional Shopify e-store within a short time span, you need a ready-made e-store design that matches the needs and aesthetics of your niche. Roxxe theme is multi-purpose, offering you over 13 skins out of the box inside its initial release package. From now on, this theme will be actively updated. In a few weeks, there will be 40 skins available in total to every Roxxe user!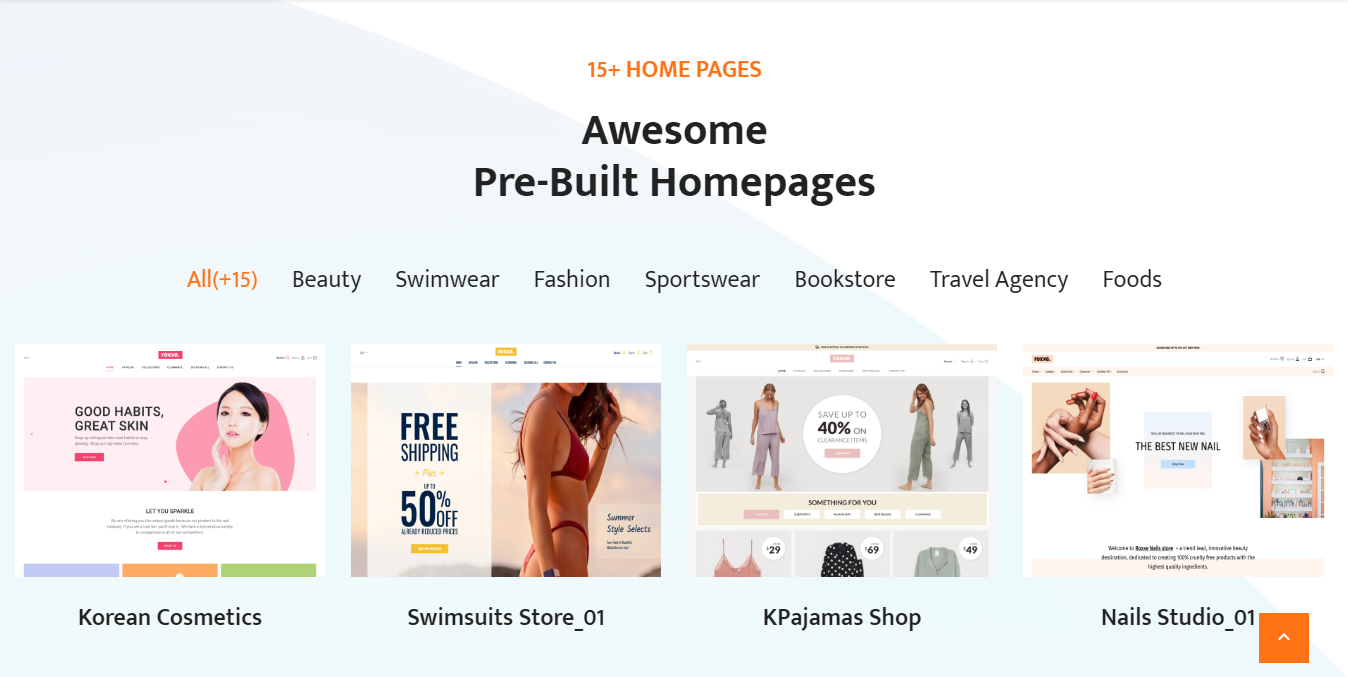 Do you want to open a large e-store with a huge product catalog, complex design, and additional functionality? Or are you here for a basic simple niche store? Roxxe has a variety of skins for every taste. Let me present some of the Roxxe skins that you can use to create an awesome Shopify e-store:
Do you want to sell anything from hyaluronic mask sheets and eye patches to various makeup items and organic skincare products online? The creators of Roxxe have developed three exciting skins with clean valid coding for beauty salons and online cosmetics stores. All the 3 Korean cosmetics skins offer you modern image grids, awesome Homepage banners, and conversion-optimized pre-made content.
Summer 2020 is round the corner! I believe we'll still need our swimsuits to enjoy it! Roxxe offers you three exciting skins for a juggernaut swimwear store. These skins are jam-packed with tempting imagery, multimedia, latest fonts, and styling.
These three skins are coded by professionals to meet the needs of beauty centers and nail studios. Using one of these skins, you can upgrade the way you present your business online by featuring your latest works, user reviews, and products that users can purchase from you online. Choose one of the 3 best designs for nail studios and sell beauty salon equipment like a pro!
With Roxxe, you also get a great opportunity to sell comfortable sleepwear, loungewear, and underwear for both men and women. The clean pastel pajamas skins are skillfully crafted by seasoned web developers to offer you well-rounded functionality and conversion-optimized UIs.
This skin is an awesome solution if you want to create any kind of a sports-oriented e-store. Sportswear skin is built with the appealing design elements to help you beat the competition selling sportswear online.
This skin is a good match for modern online bookstores and book publishers. It has all the powerful Roxxe functionality you need to create a usable and efficient e-store. Moreover, the Bookstore skin offers you the latest layouts, bold artistic typography, trendy high-contrast color palette, and hand-crafted UI blocks.
Among the upcoming Roxxe skins, you'll soon get access to travel, whole foods, and printing store designs. Four more e-store designs – for apparel, perfumes, accessories, and men's clothing – are also coming along the way.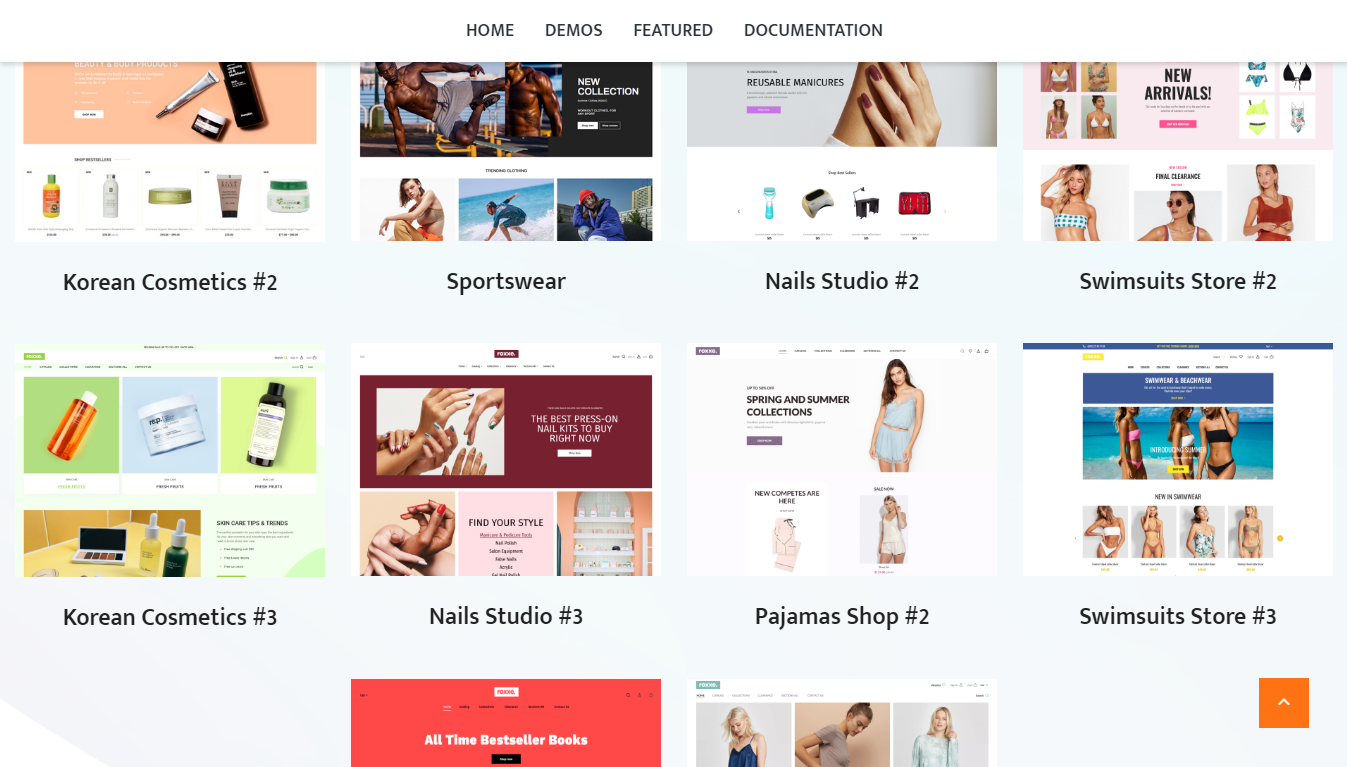 So, choose whatever Roxxe skin best meets your needs and vision. You can test several or even all skins on your website frontend before making your final choice.
Step #4: Building a Strong E-store Header
It's time to move on to e-store customization. From now on, you can accomplish the e-store creation steps in any order depending on what ideas you've got in your mind. I usually start with header and footer customization.
Fortunately, Roxxe theme has an advanced pre-built header, which includes:
Powerful Ajax Search module, which enables navigating through your website with ease. Users may search for specific website content and products or inside product categories.
A convenient currency switcher;
Header Account block, which lets users sign in and log in to your website using their emails or social networks (Facebook, Google+).
Fully-functional drop-down Shopping Cart;
Wishlist block that allows you to add products to a list to purchase them later.
Usable navigation, powered with the help of MegaMenu extension. MegaMenu allows you to build modern, illustrated, and user-friendly website navigation panels that take users to every website page you want to take them to.
With such a strong header out of the box, Roxxe allows you to customize this section of your website in less than an hour. As soon as you're happy with the header's appearance, move on to the next step.
Step #5: Customizing Your Homepage with Shopify Visual Builder
It's no secret that a well-designed Homepage is a key to engaging new clients, generating leads, promoting your products, and, eventually, leading clients to conversion. So, the quality and attractiveness of your Homepage design matter a lot!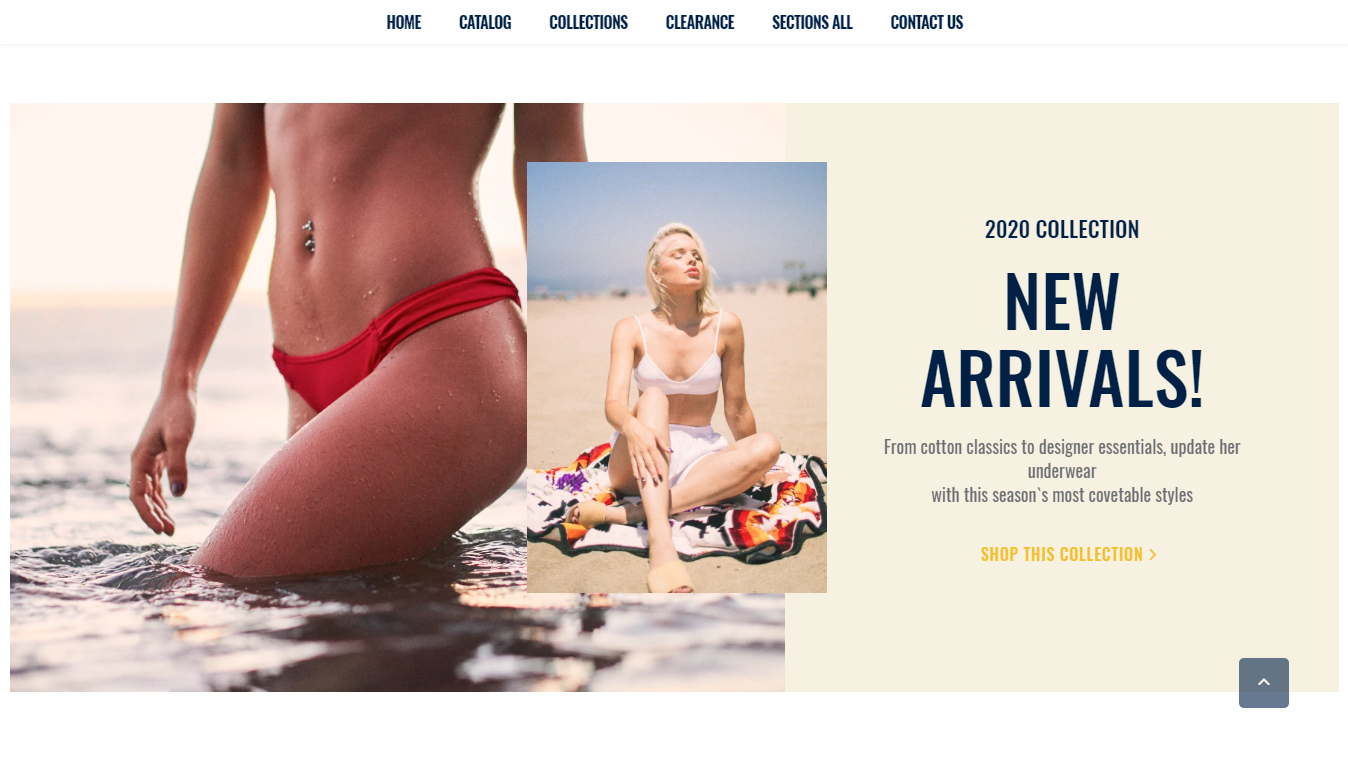 Roxxe theme is compatible with Shopify Visual Builder to let you customize the Homepage of your e-store using advanced customization tools and drag-n-drop. Thanks to Shopify Visual Builder, you'll be able to create a range of good-looking Homepage layouts. You'll also get a chance to re-order the blocks with simple drag-n-drop.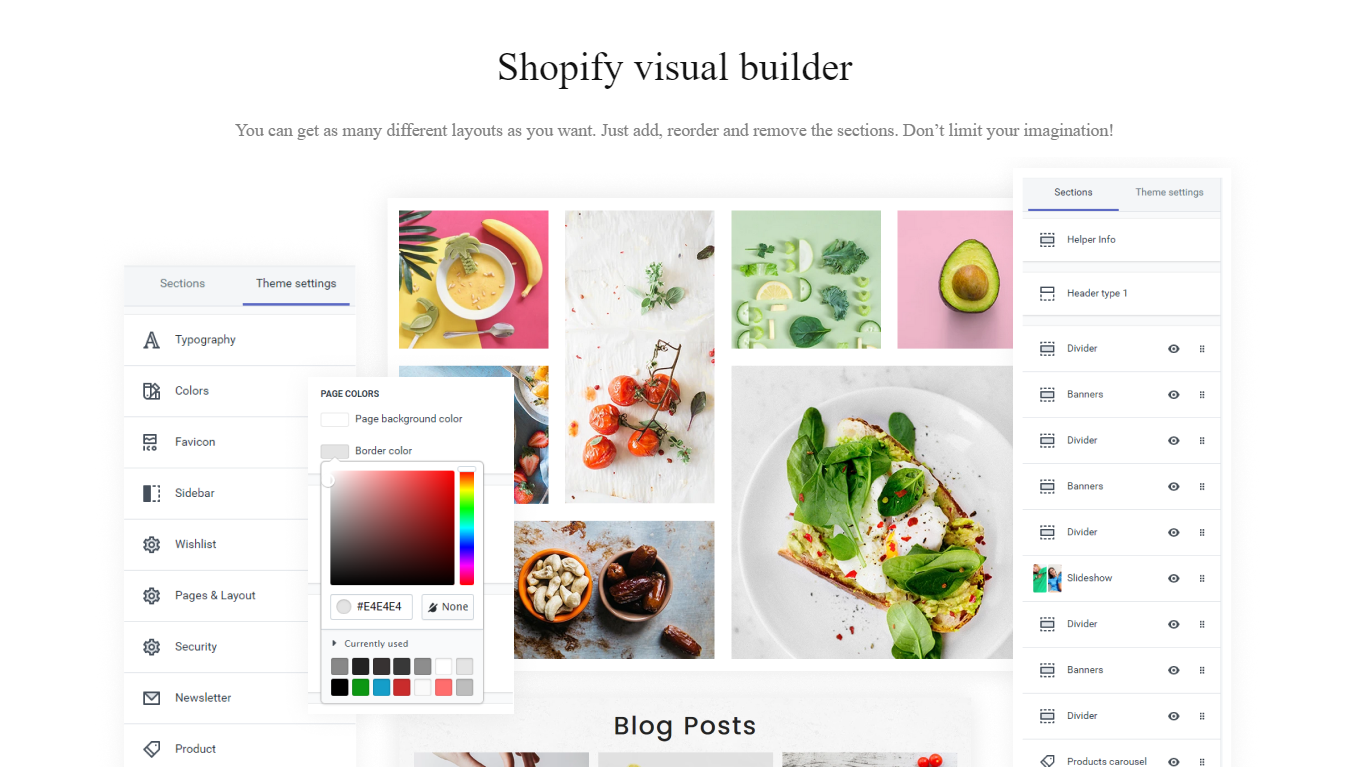 Roxxe Homepages feature ultra-modern, attractive, and well-thought layouts for every purpose. You get pre-made blocks to present your products, news, latest events, testimonials, product categories, and much more.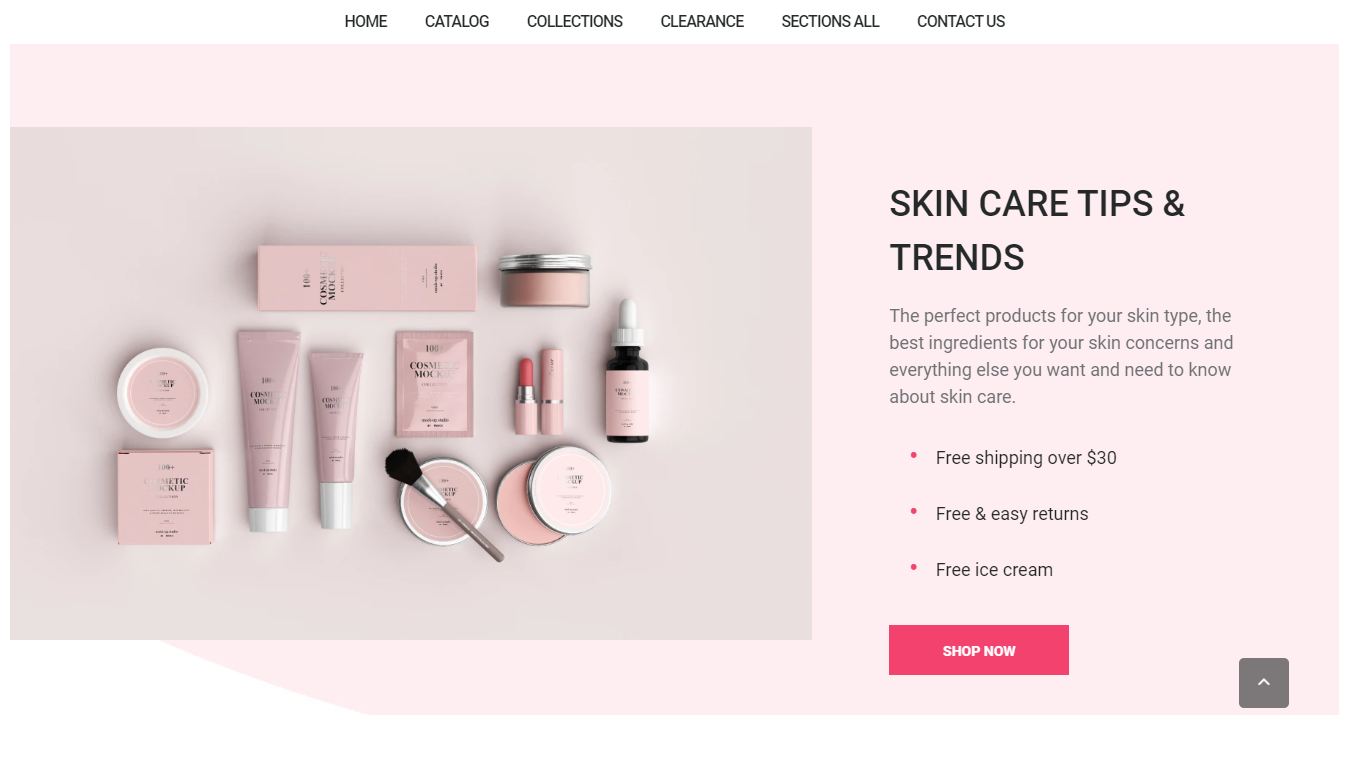 What's more, Roxxe template lets you further empower your Homepage with a collection of banners in different sizes and styles.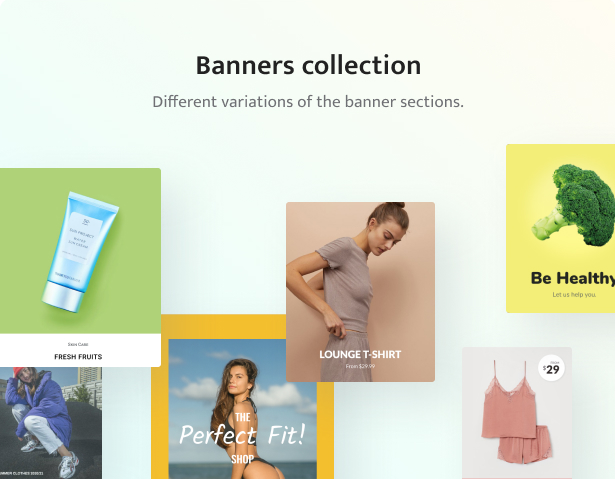 Use these banners along with the full-width top slider to showcase your store's best offers, promotions, sales, and discounts, and you'll effectively boost your e-store's conversion online. Here you can see one of the Roxxe banners in action: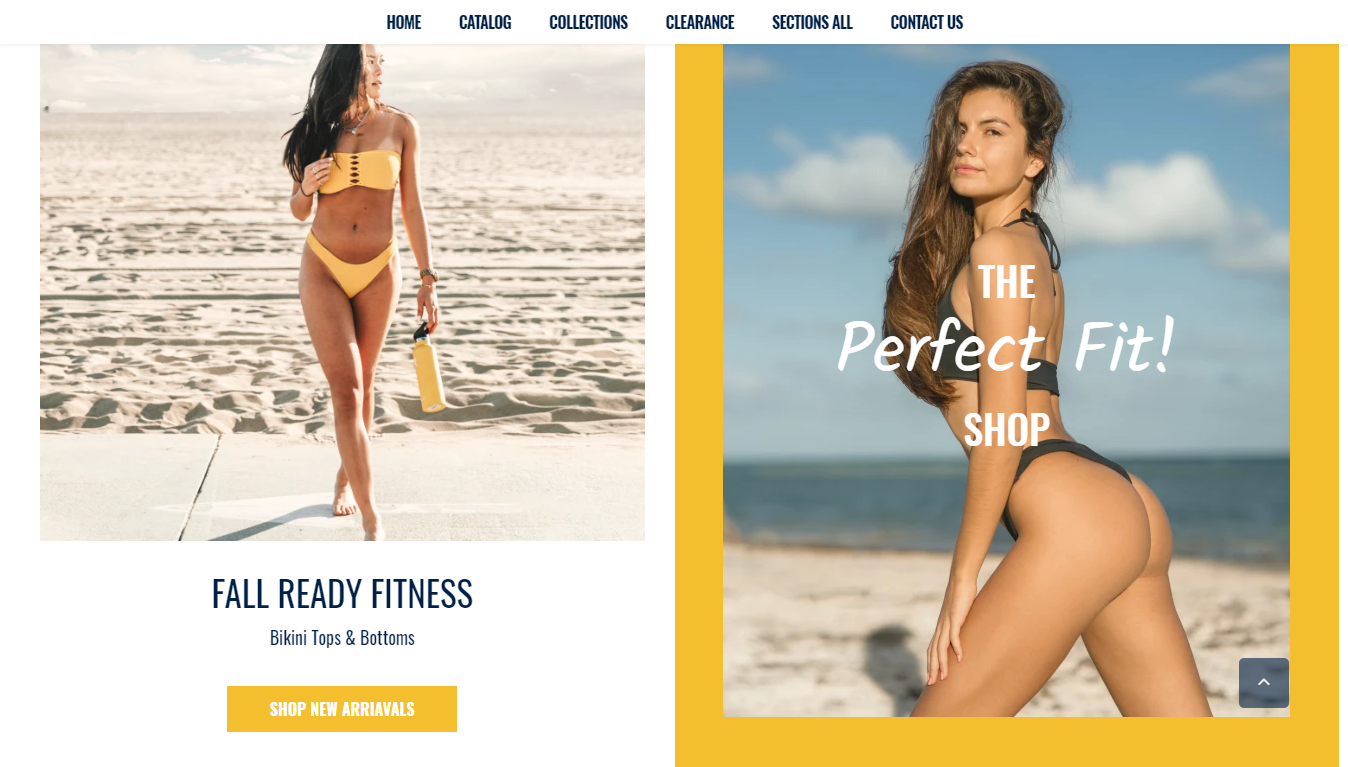 Step #6: Creating Smashing E-store Pages
With this Shopify template, you get all you need to quickly create advanced product pages. To make Product Page on your own, first, choose one of the 3 premade layouts for this page. Roxxe offers you 3 modern layouts to present your products in the best light, feature multiple photos, and provide any additional information including product video previews.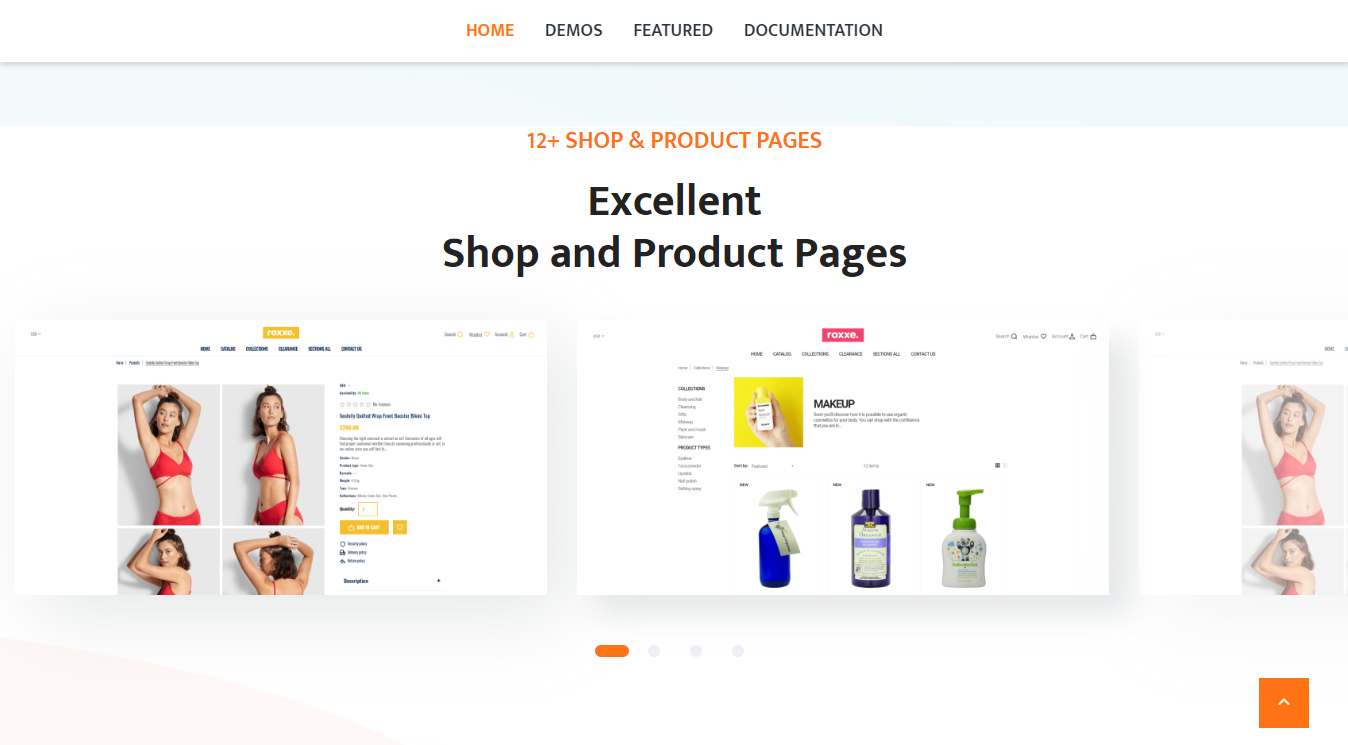 You also get 9 layouts for the Shop Catalog page. Choose the one that provides your products with the best presentation and win the hearts of your clients!
Quick View and Product Filtering
Roxxe template will make your e-store more usable with its Quick View functionality. Thanks to Quick View, your website guests can immediately see product details without leaving the current page. Fortunately, this functionality requires just a minimal set-up. Tweak the extension's options to customize Quick View.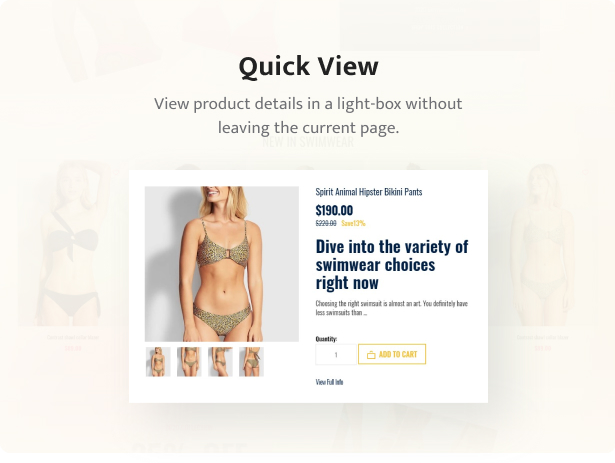 You can also customize the Product Filtering displayed on product listing pages in case you feel like some customizations are desired. By default, the theme allows users to filter items by price, novelty, popularity, and alphabetic order. Users can also switch among grid and list layouts. Thanks to the Category Navigation that Roxxe store pages feature on the left, users can always switch to browsing another category of products in one click when shopping at your e-store.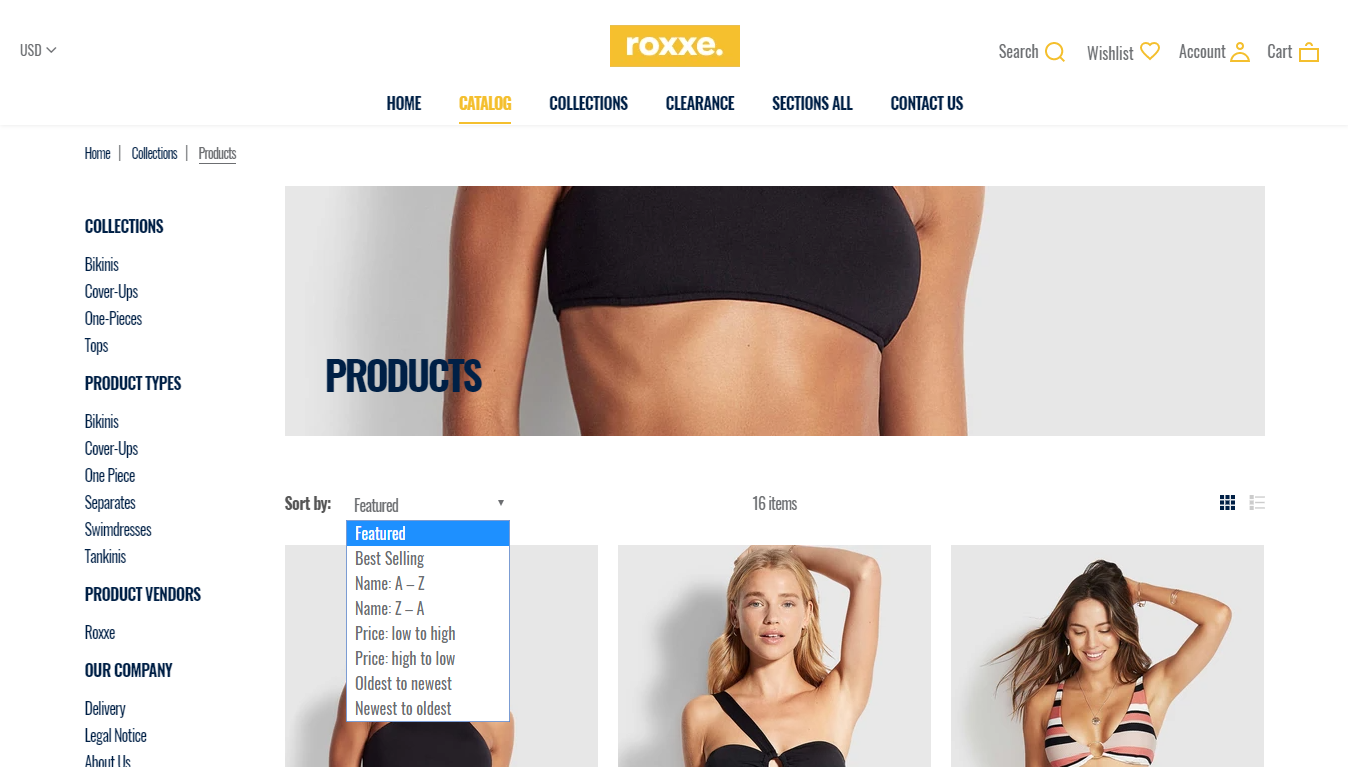 Step #7: Setting up Payment Getaways, Taxes, and Shipping
You can't go live with your e-store until you set up such essentials as payment getaways, taxes, and shipping methods. I won't cover this process in much detail as it's pretty well-documented by the Shopify team and you can find all the information you need in one click.
In brief, to set up payment getaways inside your Shopify admin panel, go to Store -> Settings and tap "Payments". To manage taxation and shipping methods, find all the settings you need under Store -> Settings -> "Taxes" and "Shipping" sections.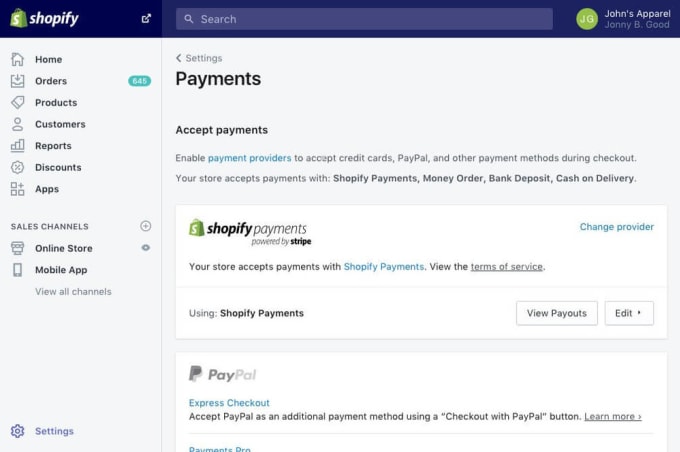 Step #8: Creating Engaging Popups
If you're struggling to capture more leads and make your e-mail marketing more effective, you need the modern and eye-catching newsletter popups. Roxxe theme offers you the latest popup functionality and a collection of professional pop-up designs for every taste.
Every Roxxe pop-up pre-set features an email address capture form together with the latest imagery. To control the appearance of popups go to Shopify Theme Customizer, and control the popup background, styling, fonts, and animation from there.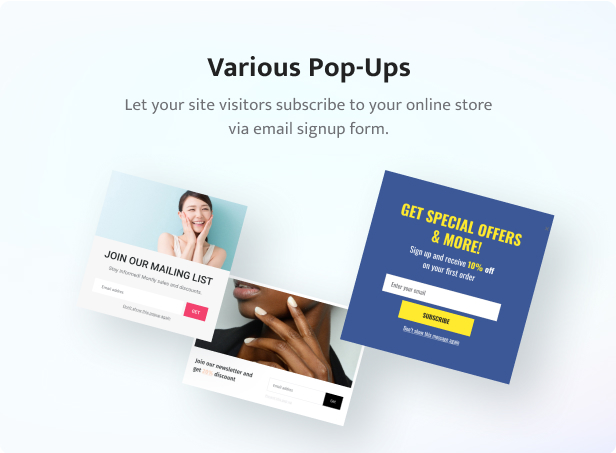 Step #9: Installing Popular Apps
Are you tired of template-related compatibility issues when you need to get a popular extension going on your Shopify website? Roxxe theme is designed to be compatible with a range of popular Shopify extensions out of the box. For example, it's compatible with popular extensions that enable dropshipping (Oberlo), translation (Weglot), and Amazon & eBay integration.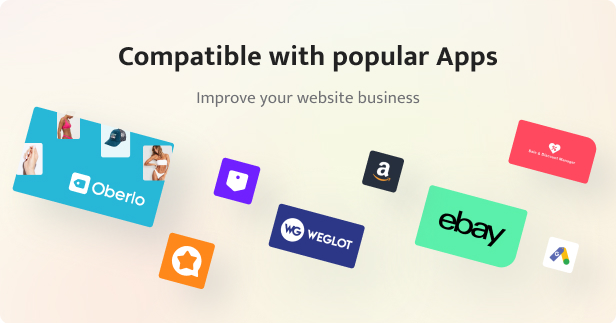 Step #10: Localizing Your E-store
Roxxe theme was developed for all sorts of e-commerce websites from all over the world. That's why this template offers you all the translation tools you need and supports both left-to-right and right-to-left languages. So, with Roxxe, you'll encounter no issues translating your e-store to whatever language you want, including Hebrew, Arabic, Urdu, etc.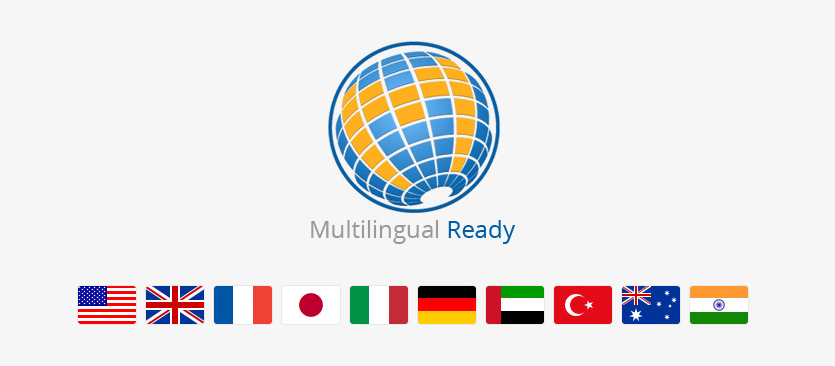 How to Start Online Business Store – Let's Wrap It Up!
Roxxe is a flagship multi-purpose template for developing all sorts of e-commerce websites. This ever-expanding template is a great option to sell clothing, Korean cosmetics, beauty salon supplies, sportswear, etc. To create an e-store with the Roxxe Shopify template, you spend minimum time and effort thanks to the rich pre-built functionality and versatile pre-made content (Shopify Builder, Wishlists, animated Galleries, Product Quick View, etc.)
To build your e-store with Roxxe, install this template, choose one of its 13 skins, customize your Homepage with Shopify Builder, choose store page variations you like most, and proceed with other customizations until you're ready to go live. I wish you good luck in creating a successful e-store with the multi-functional Shopify theme! This template is one of the best in the market, so it has everything to drive your online business to success!
Have you tried working with the new Roxxe theme? Share your experience and any questions you have in the comments below. Take care!