18 Best Converting Shopify Themes 2022
It's not a secret that launching an effective new estore is not the simplest task. Whatever business niche you represent, the competition is definitely fierce. To be ahead, you have to create a store that not only looks nice but can convert visitors into customers. That's when the best converting Shopify themes are beneficial. In this article, we'll acquaint you with 17 amazing Shopify templates that are an excellent solution for driving conversions and sales. Besides, we'll give you several practical tips on fine-tuning your theme for the Shopify store to make the most of it. However, first things first. For starters, let's find out what the term "conversion" really means.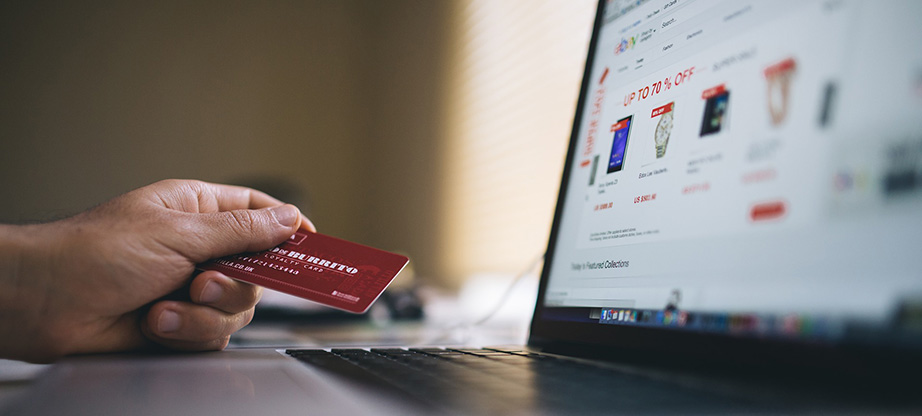 What Conversion Is
Though the word "conversion" is a common term in the online business, not everyone understands it correctly. Some people still associate conversions with the completed sales only. Actually, it's not quite right. The fact is that most conversions take place before your visitor makes a purchase.
When a new customer subscribes to your email newsletter, it's a conversion. Your email opened by him is also a conversion. The download of your free e-book is a conversion, too. In a word, every time someone responds to your call-to-action and performs the desired action, it's a conversion. It indicates that one more customer has advanced a step nearer to the ultimate conversion – buying your product.
What does all this mean to you as a person planning to launch an online store? The answer is quite apparent. While creating your site, you should pay attention to every turning point that may cause conversion. Undoubtedly, it will be much easier if you choose one of the best converting Shopify themes.
Why Use High Converting Shopify Themes to Create an Online Store
Undeniably, Shopify is one of the leading e-commerce platforms nowadays. It boasts more than 800,000 online stores worldwide, and its popularity is easy to explain. Firstly, the platform offers a user-friendly interface. That's why it's not a problem to build an online store without much effort. Secondly, with Shopify, you get numerous apps for adding any imaginable functionality. Thirdly, you can find hundreds of high-converting Shopify themes capable of providing a successful start to your online business.
Unfortunately, the platform doesn't have a free plan. Nevertheless, if you ask us: "Are paid Shopify themes worth it?" We'll answer positively without any hesitation. The matter is that the best converting Shopify themes not only look attractive. They also have everything necessary to push your visitors closer to making a purchase.
Best Converting Shopify Themes
It goes without saying that browsing the platform's templates can take you along. Therefore, to save your time and effort, we've compiled a collection of the highest converting Shopify themes. We hope it will help you find the perfect option for your future online store in no time.
Vendy Pro: Unleashing the Power of Versatility for Shopify Merchants
When it comes to creating a visually stunning and highly converting Shopify store, the choice of the right theme is crucial. Among the top contenders, Vendy Pro stands out as a multipurpose Shopify theme that combines unparalleled flexibility with a sleek and modern design, making it an excellent choice for ambitious online entrepreneurs.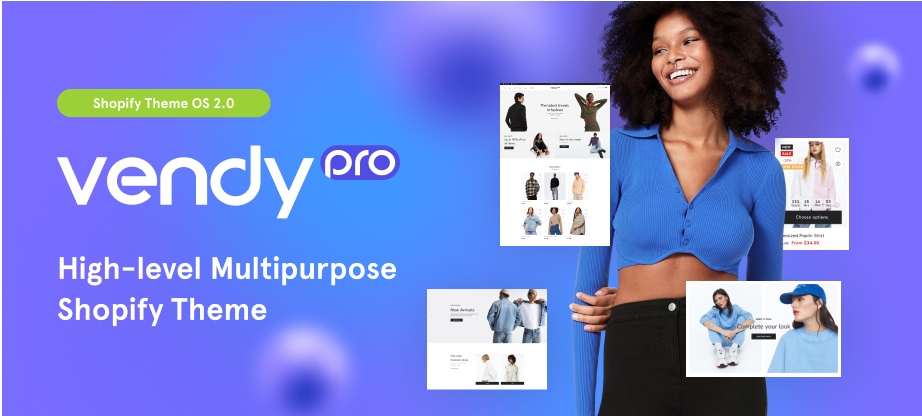 Vendy Pro's impressive range of features and customization options empowers merchants to create unique and captivating online stores that effortlessly convert visitors into loyal customers. With its intuitive drag-and-drop interface, even those without any coding knowledge can easily build and customize their store to reflect their brand's identity.
One of the most notable strengths of Vendy Pro is its extensive collection of pre-designed templates and layouts. These professionally crafted designs cover various niches and industries, ensuring that every merchant can find a suitable starting point for their online store. Whether you're selling fashion, electronics, beauty products, or even digital downloads, Vendy Pro provides a template that suits your specific needs.
Delori – Instagram Store Shopify Theme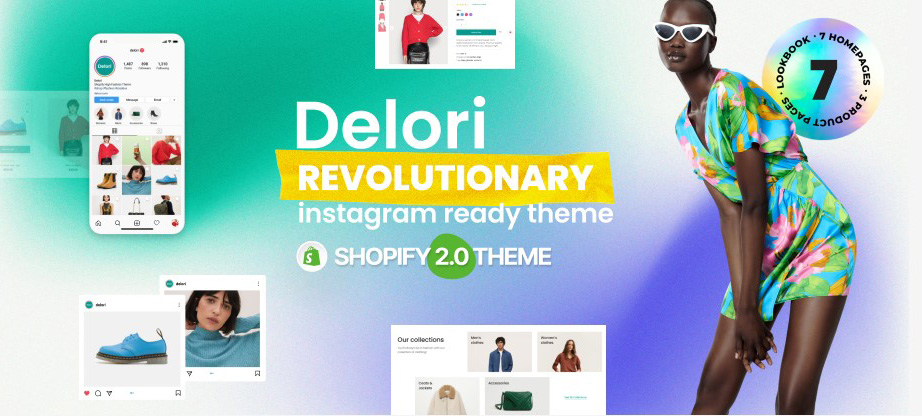 An online store can become both the main source of income and an additional one. But all this will become possible only if this or that entrepreneur still decides to tinker and develop an effective and complete sales tool. Fortunately, the Internet can offer a perfect way to create an online store, which requires minimal time, money, and energy from users.
Meet a modern theme that can bring you great sales from day one. Delori is a perfect example of what a website should be like today. If you want, you can make a good landing page out of it. Those who work with sites understand what should be there. If you are creating your online resource for the first time, Delori will greatly facilitate your task because there is a ready-made solution for any business. Just add your content here and get started!
Apparelix – Clean Multipurpose Shopify Theme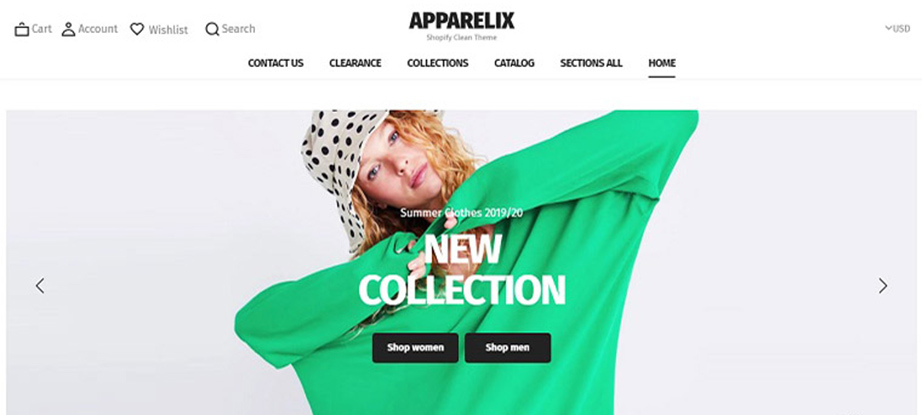 Apparelix is a versatile Shopify theme with multiple layouts. It allows you to create any type of online store without much effort. The template offers various Header Footer layouts, several variations of the Product and Collection Page, as well as endless color and font options. It means that you have everything necessary to make your store look unique and memorable.
Apparelix comes with an advanced search system that will enable your customers to find products in no time. Also, it has a handy drop-down shopping cart. Due to it, your customers will see the products they've added.
Meoow – Cat Store Shopify Theme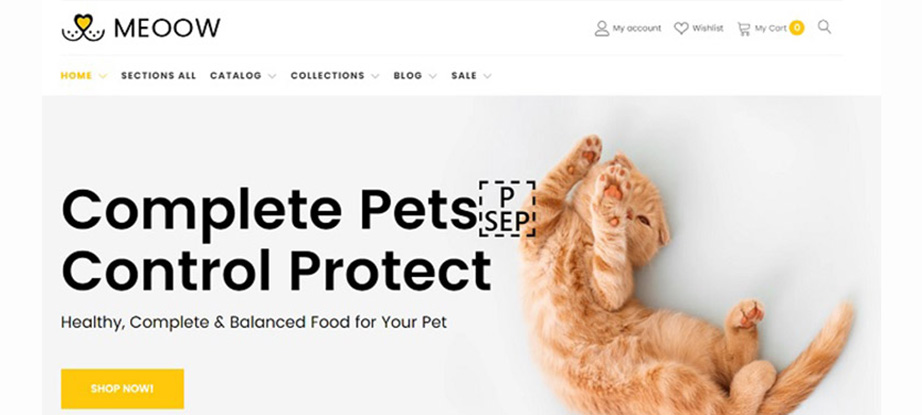 Meoow is a cute pet store template that occupies one of the leading places among the best converting Shopify themes. It includes 50+ ready-made sections carefully designed by real professionals. Meoow is an SEO-friendly theme that gives you everything to rank high in the SERPs. Furthermore, together with the template, you get 24/7 super-fast lifetime tech support. Consequently, you'll always have a helping hand while creating and managing your website.
Newelise – Jewelry Minimalistic Shopify Theme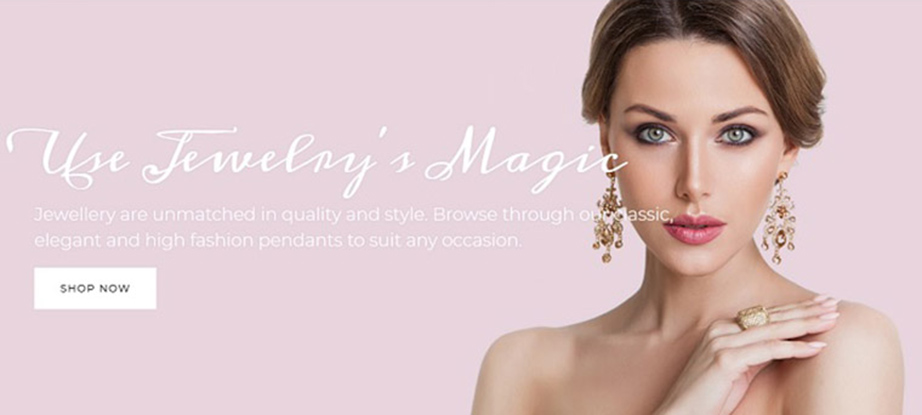 Newelise is one of the high converting Shopify themes for multilingual jewelry stores, e.g. the ones that sell authentic watches. It boasts an eye-catching, elegant design that will grab your visitors' attention at first sight. The template is fully responsive. Therefore, it will look and perform well on any device your customers use. The theme possesses a necessary cart function, wish list, and compare feature.
Finedive – Diving eCommerce Shopify Theme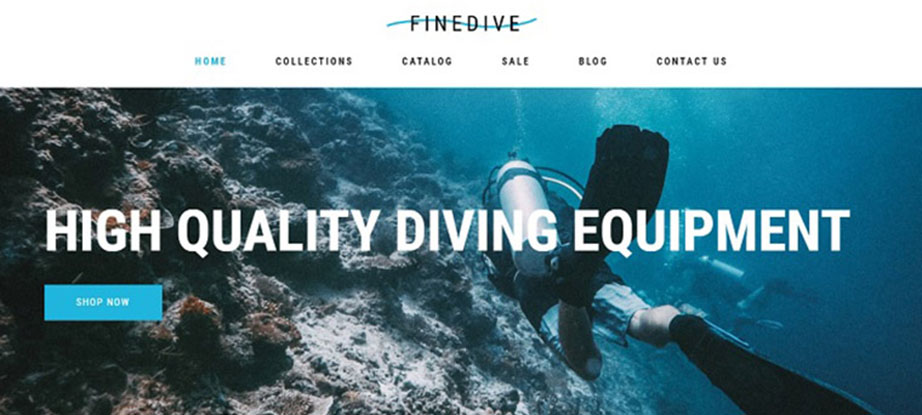 Finedive is a perfect solution for creating a highly-functional online store capable of converting visitors into customers. It can do a great job if you're selling diving equipment, swimsuits, sports accessories, or outfits. This Shopify theme offers a pre-built Catalog, Collection, and Sale pages. Undoubtedly, it won't take long to customize them according to your business needs, thanks to the convenient Shopify visual builder.
Navana Furniture – Interior Shopify Theme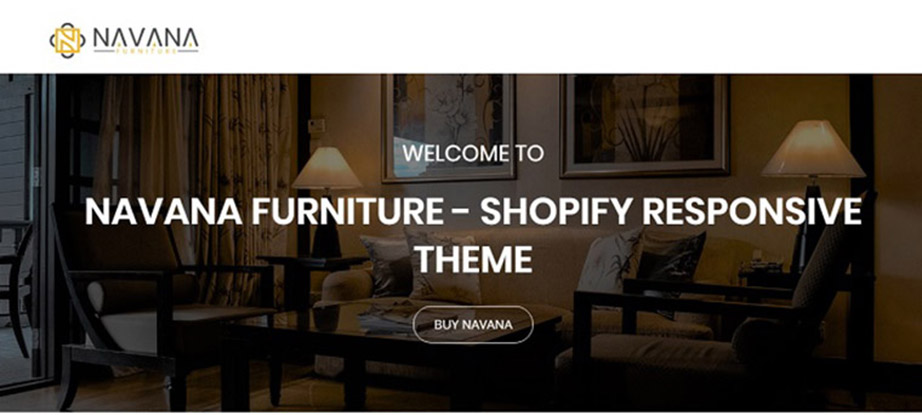 Talking about the best converting Shopify themes, we can't but mention Navana Furniture. It's a fantastic multipurpose e-Commerce template with advanced mega-menu layouts and one-click checkout. Furthermore, the theme offers an Instagram gallery, Twitter feed, and Facebook comments with every single product. In a word, it can help you grant customers a unique and pleasant shopping experience.
Fitrue – Sports Store Multipage Shopify Theme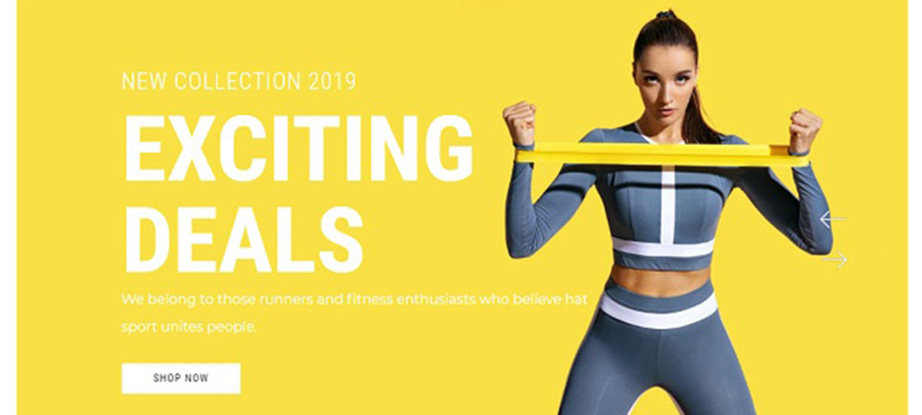 If you're looking for high converting Shopify themes, pay attention to this excellent template with a clean, attractive design. Fitrue comes with a grid, slider, and carousel galleries. Surely, they will enable you to showcase your products in the best possible light. Moreover, there's a helpful Lookbook section. It allows you to add up to seven professional photos of items and link them to the product page.
BOSS – Apparel eCommerce Shopify Theme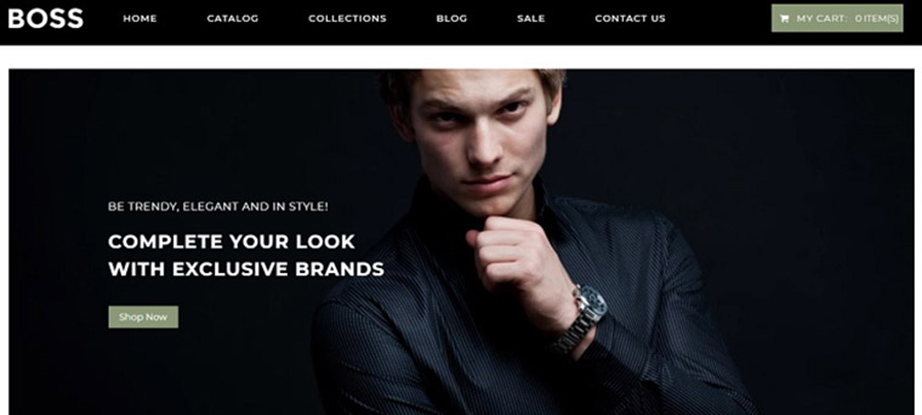 Boss is a gorgeous eCommerce template for the representatives of the fashion industry.    Being one of the best converting Shopify themes allows you to drive sales and increase profit significantly. The best thing is that it enables even novices to create an effective store with no coding. Besides, it provides you with loads of useful features for advertising and selling online.
Pure Leaf – Organic Shopify Theme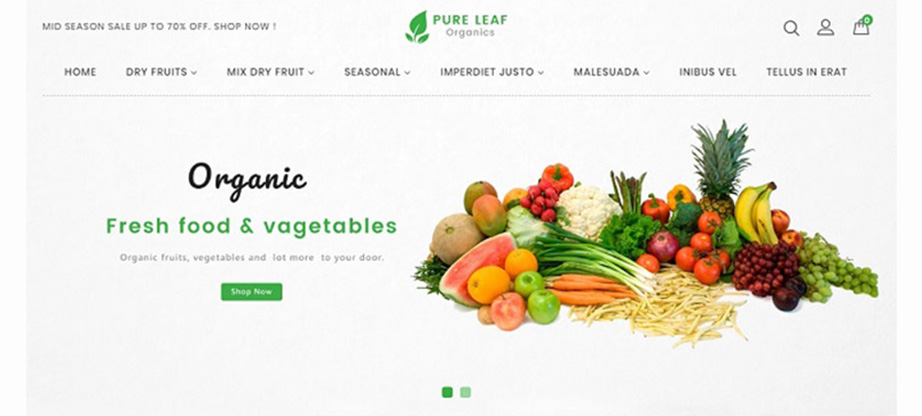 Dream of a robust online store with a high conversion rate? Definitely, you should have a look at the Pure Leaf theme. It's a modern, professionally designed template with tons of exclusive features. You can install this theme with just one click. Furthermore, Pure Leaf is well-documented, and its purchase guarantees quick tech customer support. It means that you are ensured by any problems while creating your website.
Auto Gusto – Automobile Parts Shopify Theme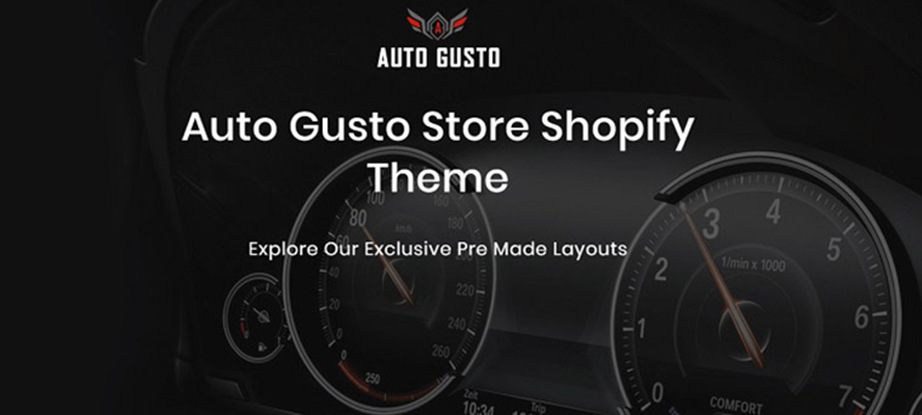 Auto Gusto is among the highest converting Shopify themes capable of bringing your business to the next level. It will be an ideal choice for the stores that are selling auto parts and tools. The theme is mobile-friendly and compatible with all major browsers. However, the coolest thing is that it is optimized for quick load time, so necessary for a great user experience and a high level of customer satisfaction.
Livestock – Cosmetic Store Shopify Theme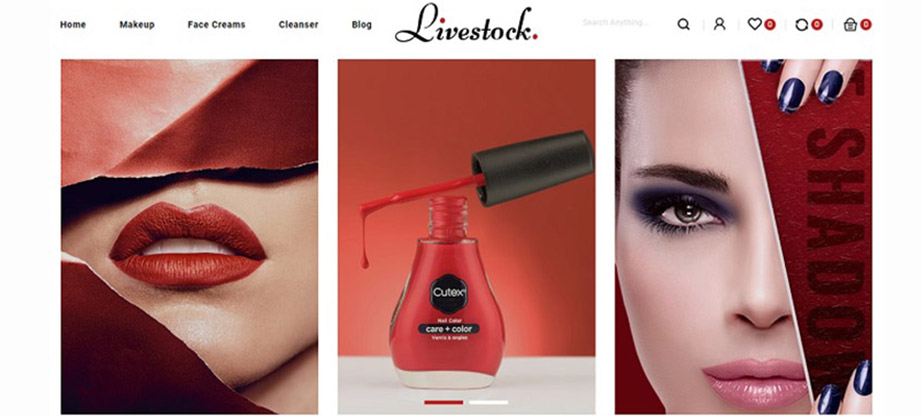 When you're browsing through the best converting Shopify themes, don't pass by Livestock template. It's an exclusive stylish theme specially designed for beauty, cosmetics, health, or accessories online stores. Livestock is well-structured and possesses numerous pre-made sections necessary to promote and sell your products. What's more, the theme comes with unlimited banners and sliders helpful to convince your visitors to make a purchase.
Suppump – Plumbing Multipage Shopify Theme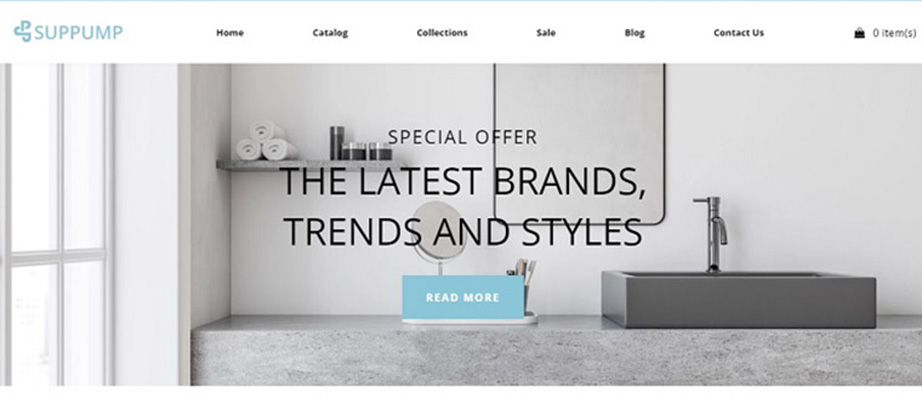 Want to grow your customer list via an online store selling plumbing, electrical, or other household supplies? Then, Suppump is the right choice. This theme enables you to create an attractive website and make it convenient for your customers. With Suppump, you can sort all your products in multiple categories on the go. Due to this and handy menus, you'll provide visitors with the most intuitive navigation.
Under+Wear – Lingerie Store Shopify Theme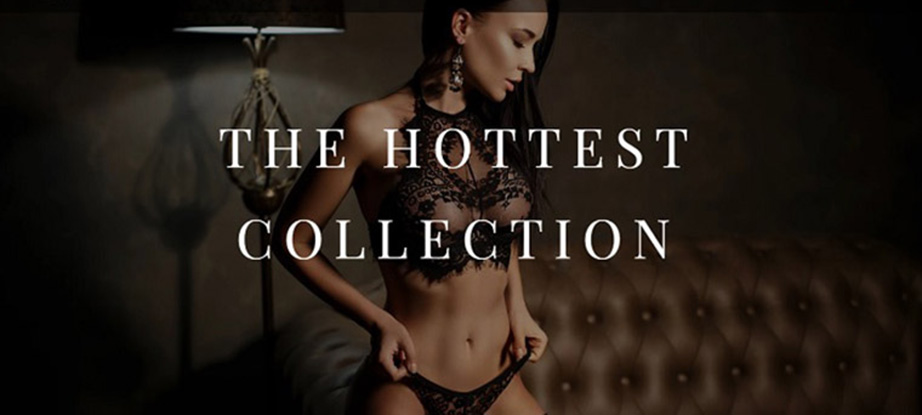 Under+Wear is a gorgeous Shopify theme. It's an excellent solution to launch an online shop for lingerie, clothes, or fashion boutiques with a high conversion rate. The template has a wide range of features that let you customize any section with one click of your mouse. Furthermore, it enables you to showcase up to nine new collections on your homepage. Undoubtedly, it's a great option when it comes to arousing your customers' interest.
Coffee Time – Coffee Store Shopify Theme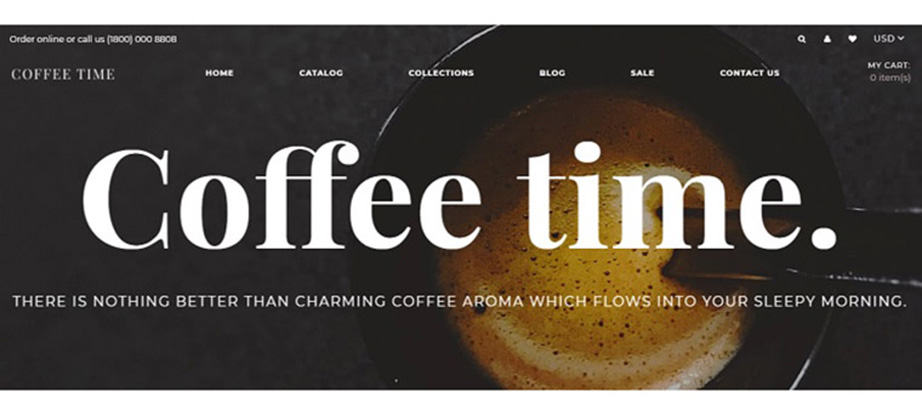 Coffee Time is one more representative of the best converting Shopify themes for building effective eCommerce stores. The template not only enables you to sort your products without much effort on the pre-designed pages. It also includes useful filters to make your goods easily found by customers. Besides, the theme supports high-quality images to highlight the value of your products.
Blur – Electronics Store Shopify Theme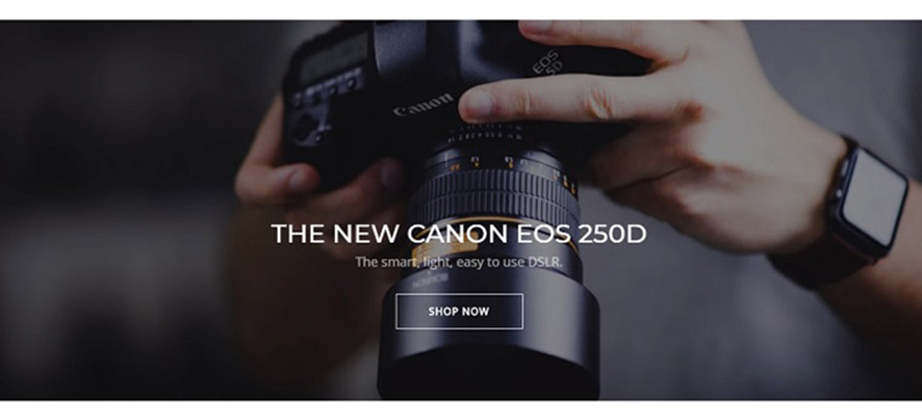 Blur is a captivating Shopify theme aimed at driving conversion and sales. It allows you to add any imaginable type of content to engage your customers. The template has "an image with text" sections. They are especially useful to convert visitors via top-quality imagery and call-to-action buttons. By the way, the pre-designed CTAs are highly visible and placed below every content block.
Shoes Store Responsive Shopify Theme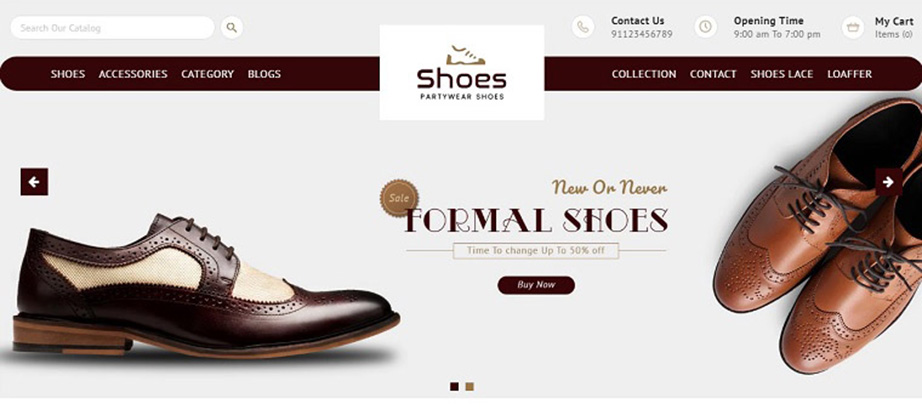 Shoes Shopify theme is perfect if you want to give your customers the best shopping experience. Firstly, a sticky menu ensures easy navigation regardless of your visitors' device. Secondly, a Quick View feature activates a window with the product details in one click. Thirdly, the Add to Cart Ajax module lets your customers add products without leaving the current page.
Electro – Electronics Shopify Theme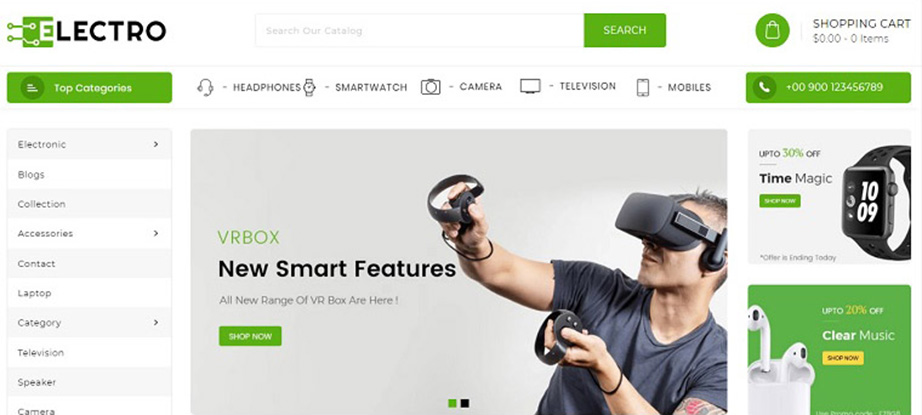 Are you planning to sell electronic devices or gadgets? In such a case, the Electro Shopify template deserves your careful attention. It's a flexible theme with multiple layouts and loads of useful features. With Electro, you can not only advertise and sell products. You also can provoke interest by displaying Instafeed and posting blog articles. What's more, it lets you get feedback from your customers via their product reviews and ratings.
KarDone – Multipurpose Shopify Theme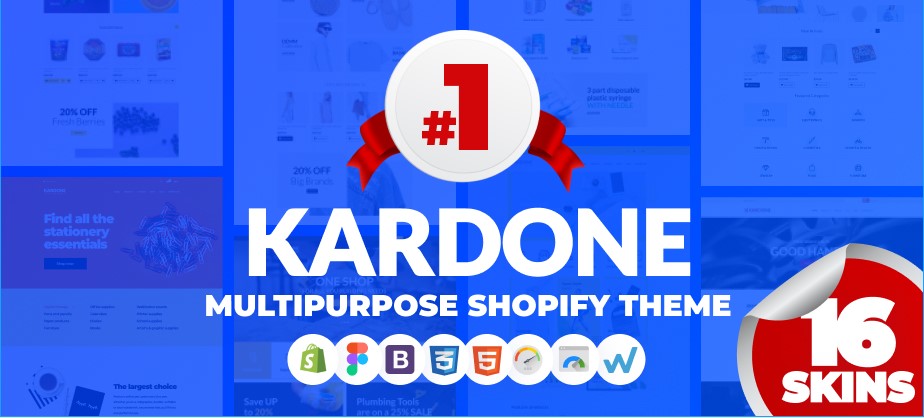 KarDone is one of the bestsellers among high-converting Shopify themes. Such popularity can be explained by a rich collection of templates, including 16 various stores for almost any business. You can meet a flower shop, barbershop, coffee&tea store, healthy food store and loads of others. Such a wide range of skins allows you to run more businesses and not waste money on building new websites.
What can KarDone Shopify theme offer? Firstly, it's an integrated application Growave, which allows adding to your online store wishlist, product reviews, loyalty programs, and many other benefits. Additionally, this theme is fully responsive and SEO-friendly, which means your online shop gets a chance to look stunning on any device and reach the top of Google results.
Finally, expand your target audience through the multilingual and multi-currency features, as it will gain more visitors and enable more customers to do shopping online.
Mysterio Shopify Template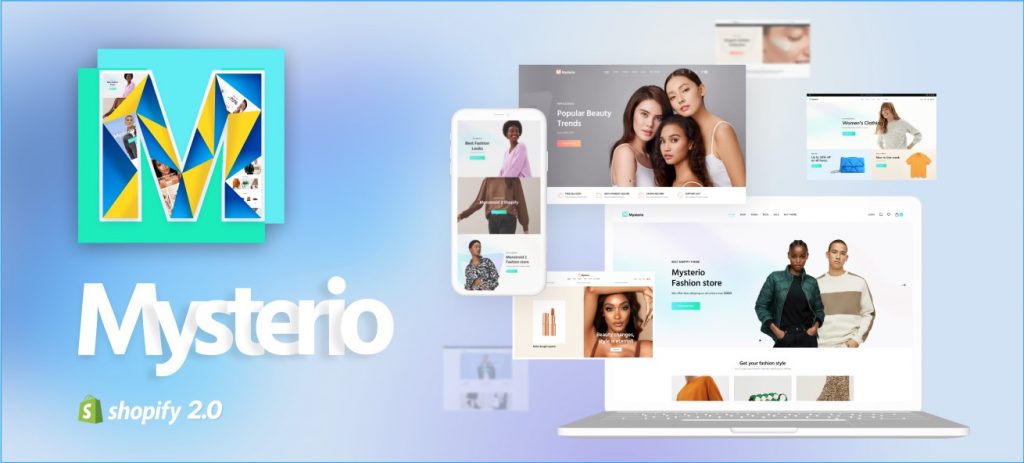 Mysterio, like other Shopify templates, has an important feature. It is adapted for mobile devices. Mysterio is fully compatible with modern websites and search engines, and that's not all. The creative theme is easy to customize even without code editing. So, with Shopify's Mysterio, it's straightforward to create a beautiful and unique online store that will promote your brand.
Mysterio is included in the list of versatile and popular Shopify themes that anyone who wants to launch their online store can definitely need. When it comes to your online store, design matters. An online store is the face of your brand. This should give your visitors a sense of welcome and encourage them to explore all your products. An attractive design shows customers that you care about their experience and helps build trust, which can increase your conversion rate.
How to Make the Most of Best Converting Shopify Themes
Of course, choosing one of the highest converting Shopify themes is only the first step to your online success. Unquestionably, you are to put some time and effort into making your visitors convert into customers. Here are a few useful tips to help your visitors take the desired actions while interacting with your site.
Customize the Design of the Highest Converting Shopify Themes
Although Shopify templates boast visually appealing designs, it's still necessary to customize them to meet your specific business requirements. Your homepage should become somewhat like a physical storefront. To put it simply, it should grab attention, arouse curiosity, and pull visitors in. Firstly, make your homepage look professional and inviting by staying on brand and on message. Try to avoid too bright colors as well as too creative fonts. In fact, simplicity and consistency are the best tactics when it comes to online store design.
Secondly, keep your homepage informative. According to the Hubspot statistics, 86% of visitors want to see information about your products from the very start. That's why it's a good idea to feature your best-selling products, new arrivals, or current promotions as your hero image. Thirdly, make your site easy to navigate if you want to increase conversions. Segment the products by categories, price, and other defining factors so that visitors can find them effortlessly. Also, use familiar words to label your products. Besides, make sure that your navigation links are big enough to tap on mobile devices.
For eCommerce, site design plays a key role. This can lead to sales, either a fall or an influx of customers. Despite the fact that you probably want to launch a new site as quickly as possible, it is important first to make sure that you have chosen the right eCommerce platform and the best theme for the site. Sirius – minimal Shopify theme store from Zemez is an ideal site creation solution. You can easily use it even if you have no experience in creating sites. Whether you need a theme for your own online store or for your customer's website project, choose Sirius and work with pleasure!
Best Converting Shopify Themes – Use Unique High-Quality Images
Though best converting Shopify themes give access to Burst, a free stock image library, we won't recommend using them. As MDGadvertising research states, 67% of customers consider the quality of a product image "very important" while making a choice. Moreover, they even think that it's more valuable than product-specific information, a long description, ratings, and reviews. Therefore, stock photography won't do if you're dreaming of high conversion rates.
To begin with, think of the background for future shots. It should be simple not to distract customers from the product. Next, take quality photos using a professional camera, not your smartphone. It would be better if you show your product from different angles. Then, reduce image file sizes before downloading your photos on your site. If you fail to do this, it can affect your online store page loading speed. Finally, make your images zoomable to let your customers see the finest details.
Write a Compelling Copy for Best Converting Shopify Themes
Undeniably, words can be no less convincing than high-quality images. If you manage to choose the right words, they will definitely influence your visitors' minds and increase conversions.
First and foremost, select the language carefully. Be specific but avoid using professional jargon or slang. If you want to enhance a conversion rate, your copy should speak the language of your targeted audience. What's more, be customer-centered. Focus on the customer value of your product, not on your brand.
Besides, don't forget to include all the essential details such as composition, colors, sizes, etc. However, try not to sound too boring by enumerating dry facts only and using dull clichés.  Finally, check your copy for spelling and grammatical errors that make even the most engaging message look low-quality and untrustworthy.
Take Care of Call-to-Action Buttons
It's quite evident that no conversions are possible without call-to-action buttons. Of course, you may use text link CTAs. However, Campaign Monitor research showed that compared to link-based CTAs, the button-based ones increased the click-through rate by 28%.
Best converting Shopify themes already include CTA buttons. So, your task is to customize them according to your needs and place them strategically. Whatever products you sell, your CTAs should be highly noticeable, clear, and of proper size.
Follow these simple steps if you want your call-to-action buttons to make your visitors convert.
Use action words to inform visitors which specific action to take next.
Keep the text short (not more than four words).
Create a sense of urgency and scarcity with "now," a countdown, etc.
Highlight the customer value (for instance, "Get Free Shipping").
Make sure the button stands out from the background.
Use white space around your CTA to make it breathe.
Think of the proper size (noticeable but not too big).
Insert relevant CTAs after each piece of content to encourage visitors to take the desired action.
Best Converting Shopify Themes – Take Advantage of Pop-ups
Though some people are skeptical about the efficiency of pop-ups, they really work. According to the Sumo study, the average conversion rate of good pop-ups is 9.28%. Moreover, sometimes it can reach up to 50.2%. So, why not try using them for your benefit?
Best converting Shopify themes allow you to use any kind of pop-up. You can implement pop-ups with various triggers, from page entrance and scrolling to time on page and exit-intent ones. Actually, it doesn't matter whether you want to grow an email list, drive blog subscriptions, promote content, or fuel lead generation. In any case, pop-ups can be an effective solution if designed properly and shown timely.
Cross-Sell and Upsell with Best Converting Shopify Themes
Cross-selling and upselling are two proven ways to provide additional value to a customer. Cross-selling allows you to inform buyers of the products satisfying additional, complementary needs the original item doesn't fulfill. Upselling is aimed at showing other (more advanced and expensive) versions of the product your customer may like. You can utilize both of them successfully via Shopify apps on product pages or during checkout.
Undeniably, cross-selling and upselling can significantly increase the number of orders. However, don't overdo them. Excessive additional offers and links to the related products may seem too pushy and confuse your customers.
Provide a Smooth and Easy Checkout Experience
Making a sale is the main conversion you expect while creating a store with the best converting Shopify themes. The checkout experience is one of the final decisive steps in purchasing online. That's why it's essential to make the process as flawless as possible not to lose your potential buyers.
Your checkout form should be straightforward and short. Ask your customers only about the details necessary to complete the purchase. Otherwise, the process may seem too tiresome and cause the abandonment of the cart.
Does a buyer have an account on your site? Then, you can save his time by prefilling shipping and billing information with his customer account.
It's also a good idea to offer a guest checkout option. The fact is that many users don't want to waste time creating accounts on e-commerce sites. For instance, Baymard's research reveals that 31% of abandonments during checkouts happen because of the requirement to create an account for completing a purchase.
Reduсe Abandoned Carts
Unfortunately, not all potential customers finish by making a purchase. However sad it may sound, 69.57% of shopping carts are abandoned, according to the statistics on cart abandonment rate. Whatever the reason is, you still have a chance to persuade potential customers to come back and complete the process.
With the best converting Shopify themes, you have an opportunity of sending abandoned cart emails. Thanks to them, you can remind customers of the items that have already aroused their interest. Shopify lets you customize such emails to fit the image and tone of your brand. What's more, you can choose when it's better to send these emails, 6 or 24 hours after the abandonment.
Best Converting Shopify Themes – Wrapping Up
As you can see, it's not difficult to drive conversions and sales with Shopify. Everything you need is just a desire and a little effort. So, don't waste your time. Choose one of the best converting Shopify themes right now. Use the tips above to create a profitable online store. We are sure that when it is up and running, and someone asks you: "Are paid Shopify themes worth it?" your answer will be something like, "Undoubtedly, they are!"