How a New Website Design for Your eStore Can Boost Revenue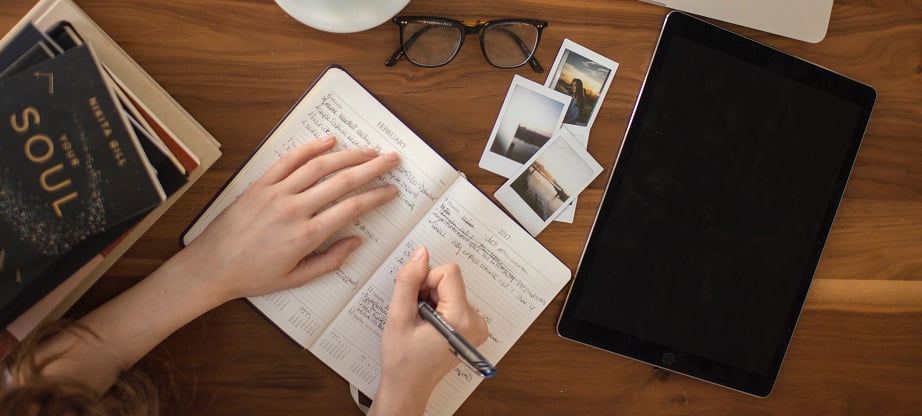 As an eCommerce businessman, nobody has to tell you what it means to adapt to market trends. You know it already since to beat the fierce competition and continue to ride the growth in your eCommerce business you have to adapt to market trends. While all your competitors offer similar products and services, cutting the competition through something unique always seems a challenging proposition. Fortunately, emerging web design and development trends are offering us new ways to create a rewarding user experience for online shoppers. To stand apart from the competition and to raise your identity from the businesses of your e-commerce niche, offering a great user experience with your site can prove effective. That is why you may need to create a new website design.
So, if you think your e-commerce site lacks the luster and standout qualities and if you consider it has chances to make the overall user experience better, you should undertake a website redesign initiative. Many e-commerce sites, after redesigning their websites, have experienced a steady rise in visitors and business conversion. Do you want to know the most time-tested principles of a website redesign? Just have a look at the following.
Clean, Straightforward, and Eye-catchy UI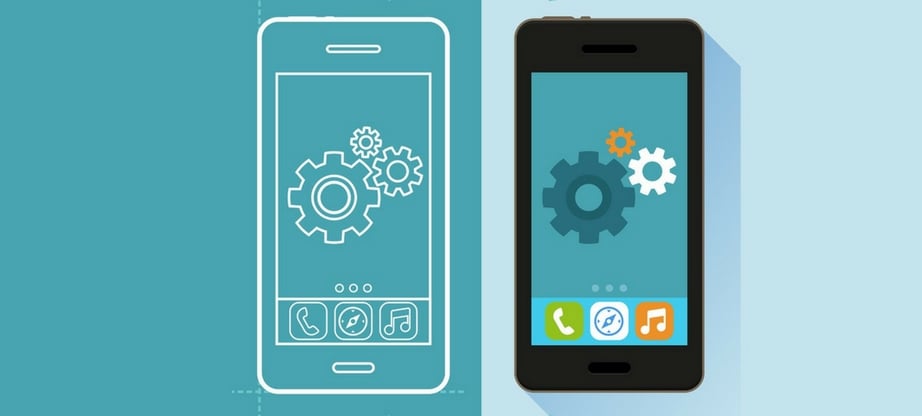 Let's make the basics perfect before anything else. A clean design that helps users attend to the listed products without any visual distraction is the first thing your product page should ensure. It should be straightforward about showcasing products that visitors came for. Most important of all, the listing should look eye catchy with quality visuals. Follow the below-mentioned tips.
Ensure a lot of negative or white space around every product to reduce distraction.
Ensure quick loading of the product images by using the correct image formats.
Offer a crisp, short, and pointed description of each listed product with bullet points and highlight only the main USPs.
Provide several product images covering all angles for better viewing. To ensure more detailed viewing, provide zooming effects.
Delori – Instagram-Based Store Theme from Shopify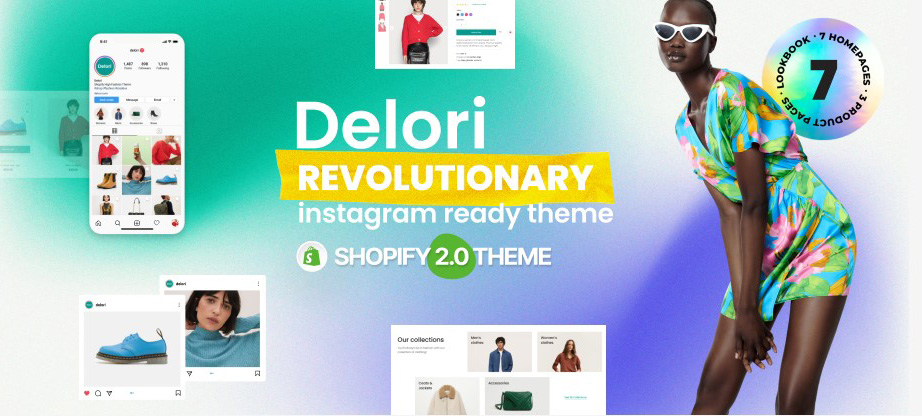 Delori is a modern, trendy, and stylish Instagram website template for online fashion stores. If you want to speed up the process of launching your online business, you better do it right now. Download the tool and get started right away. You can also enrich the site with your own branding rules and make it follow your style. With a fantastic structure, Delori works flawlessly on portable and desktop devices and all modern web browsers. Other Delori features are a slider, dropdown menu, checkout page, social media buttons, and an impressive product page. In addition, you will also find a blog section, a working contact form, and dynamic blocks on the product page.
Its design will retain its attractive appearance on absolutely all devices. This feature allows you not to lose even one potential customer who is interested in the range. And the fantastic product page variations will give you the opportunity to create engaging Instagram product presentations with a focus on certain products.
Responsive and Mobile Experience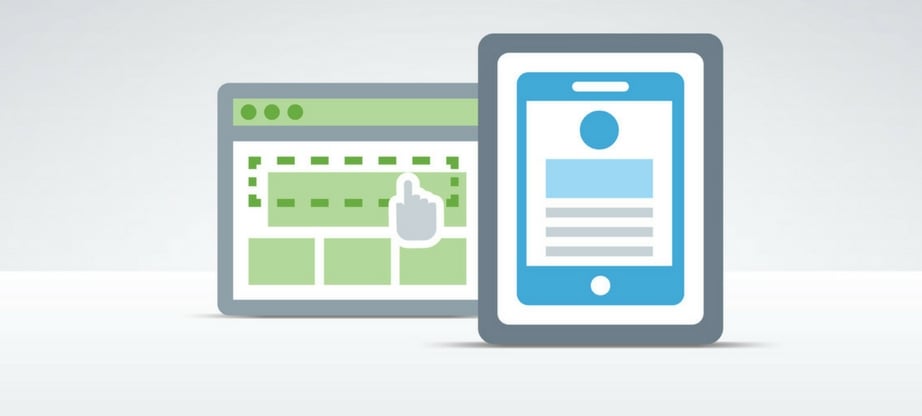 If you have not been a caveman in all these years, you must have been familiar with the role of mobile in everything, most notably in online shopping. Yes, so-called online shopping has become mobile shopping because most buyers prefer to buy from their mobile devices. Is your eCommerce site well-suited Design-wise and functions to allow a smooth mobile shopping experience? If not, this is time to address this in your redesign initiative. Here are the key things to keep in mind when redesigning your eCommerce website for mobile buyers.
Ensure a responsive width layout that fits across multiple device screen sizes.
When using slider images or any visual effects, make them fit the mobile viewports for better viewing.
Design a mobile-friendly product listing that fits multiple screen sizes without making the users compromise on filtered searches and quick navigation.
Ensure easy-to-tap button sizes and visually optimized color scheme for buttons.
Provide all the clickable links and essential contact details above the fold to boost more traction for on-the-go users.
Offer Best Sellers and Favorites on Homepage
Every eCommerce sites experience repeated visits, marked interest, and higher sales volume in some products. These products that can quickly be dubbed as best sellers and customer favorites should get a priority in the product listing. If you feature them on the homepage, it would be straightforward for many customers to find and buy them. It boosts sales and shopping experience as most customers will enjoy it as effortless buying.
Building Credibility with Customer Reviews, Ratings, and Trust Marks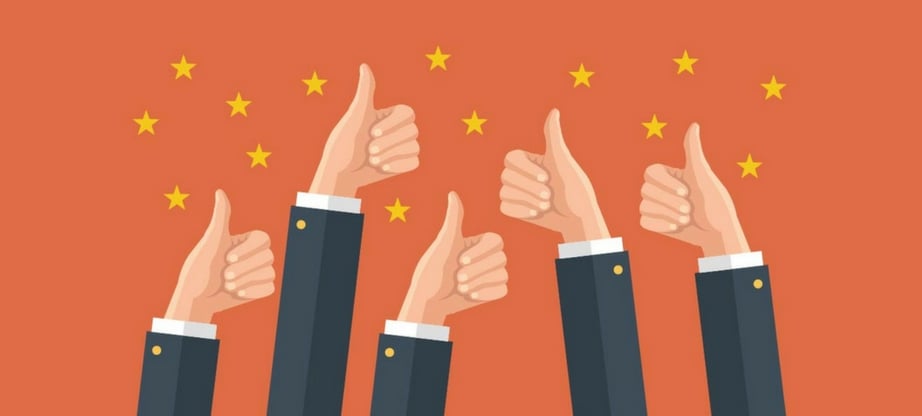 Do you know most online buyers these days read user reviews before actually buying a product? But remember, while you consider it beneficial to manipulate reviews, customers are clever enough to judge the credibility of your reviews. Offer reviews with a trust mark from a verified third party to add to your site's credibility. Showcase reviews in the same clean, uncluttered, and readability optimized way as the products. Showcase the reviews, ratings, and third-party trust marks most prominently under every product description.
Bonus – Engaging Design of Roxxe WooCommerce Theme
Sure, web design makes a big difference in increasing profits. For this reason, we offer you a Roxxe WooCommerce theme with an elegant and catchy visual appeal, where all the elements are correctly organized in a typical style and logical interaction. Each page includes a clear structure and relevant content. You can also use ready-made sections.
Moreover, Roxxe boasts of a mobile-first design oriented toward a seamless website experience on any possible device. Allow your customers to use any device they want and shop online barrier-free. Also, Roxxe will display testimonials on the web pages and raise the customers' trust. With the Elementor builder, add ratings and reviews in the most straightforward way and build product pages with powerful filters.
Building a website based on the clean and stylish Roxxe WooCommerce theme for beauty centers is a reliable way to effective business promotion. All the redesigning principles we mentioned above relate to the core customer engagement principles, and we did not say anything new. Actually, when you make these basics right, traffic and conversion will automatically follow. Good luck with your new website design!
Scale Your Profit with the Vendy Multipurpose Shopify Theme
The stylish minimalistic design and cross-functionality of Vendy are what you need to grow your eCommerce business effectively. Plus, this Shopify theme allows you to build an SEO-friendly responsive online store in a couple of clicks. You even won't need to code while customizing it, as Vendy is absolutely adaptive for drag-n-drop editing. Saying more about its design, Vendy is best-suited for clothes and accessories shops. There are even ten homepages styled for the fashion industry. However, the Vendy Multipurpose Shopify Theme can also come in handy for any other kind of online commerce.
In addition, by using Vendy, you will be surprised with other ready-made layouts, like:
Listing and product pages;
About Us pages;
Collections pages;
newsletter pop-ups;
social icons and buttons;
varied working web forms.
There are even mockups for lookbook pages. Just imagine how they will show your products from the best side. And, if you like blogging, feel free to start a dedicated blog with easily customizable templates. Hurry up to start a fantastic online store with the Vendy Multipurpose Shopify Theme for Fashion!