Your Very First Website and Wedding: Surprising Things They Have in Common
Wedding is a fabulous day for most people. Typically it induces strong positive emotions and causes people to focus on happiness. This great occasion is unforgettable and we thought that it might be a good idea to create a wedding website for a wedding ceremony. Outwardly, it may seem a weird thing. But let's give it a try!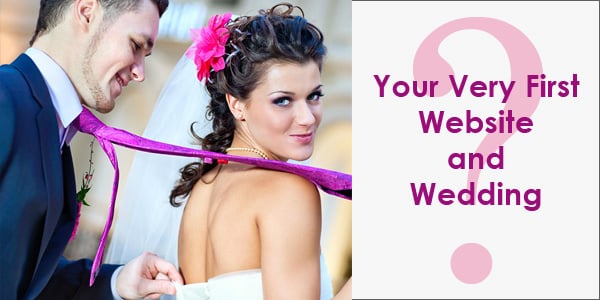 There are many surprising things that websites and wedding ceremonies have in common and we're going to discover them with you.
We're curious to hear what you think of it, so please comment below the article.
You'll Never Forget this Experience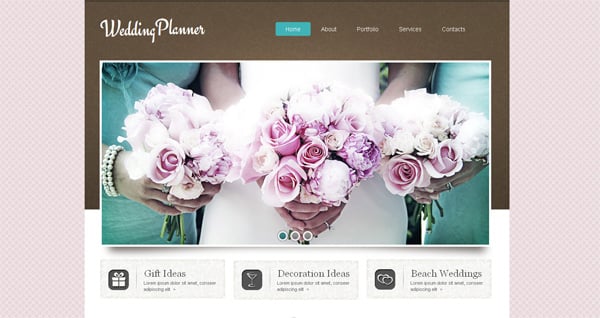 A girl can marry several times but the first wedding ceremony is the most memorable. Only once she wears a bridal veil and that's why it matters. The same goes to websites.
Every designer and businessman will remember his first online platform. There will be other designs within his career but the very first website will influence all the future activity. So if you're going to live a happy online life you should start working on it beforehand.
Engagement Rings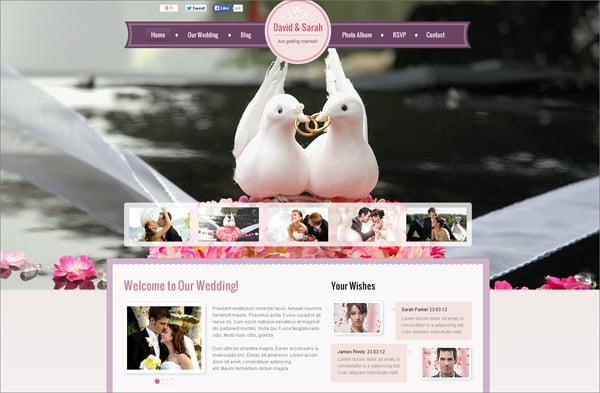 No, it's not a joke! Engagement rings are probably the most important investment that will be with you forever. These jewelries symbolize your family and tell the world that you're married. The same goes to a website logo. If your brand already has a mascot or a logo that's great but if not you should consider it wisely.
Start by deciding on your budget. It will define all your future steps. Prices for professional logos are different and you can choose a suitable variant on sites like graphicdesign.com, dribble.com or behance.net.
The Best Dressing Ever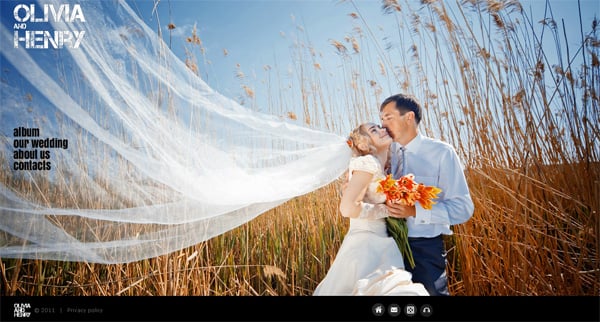 A wedding dress is probably the most intriguing thing that all guests want to see. They are expecting to observe a perfect bride in the best dress ever. Usually girls don't disappoint friends and relatives and look really stunning. That's your aim too when designing a website.
If you're going to create a business website then pink strips and animated butterflies will confuse visitors instead of impressing them. There are so many things that influence website visitors that you can't neglect them just as you can't marry in a dirty t-shirt. So pay your attention to:
Color palette including background color, contrast between background and text,
Target audience. Keep in mind that responses to designs vary depending on users' age, gender, nationality, etc.
Convenient navigation. Would you like to listen to wedding toasts by phone when people are sitting in front of you? There is no sense in it. That's what happens when you use a super creative website navigation. A usual menu toolbar is your best friend – don't complicate simple things.
User-friendly interface. Beautiful wedding venues make the day great. When all guests feel comfortable they'll enjoy the ceremony and there will be nothing to worry about. So be careful with the site layout too. Use white space wisely and don't overload web pages with excessive info.
Typography. You probably know that there are differences between fonts for the web (Sans Serif Fonts) and for printing (Serif Fonts). Moreover, there is a kind of rule you should know: use 2 – 3 typefaces within one design. If you;re interested in why it is so read more about fonts that designers really need in one of our previous blog posts.
Have a Backup Plan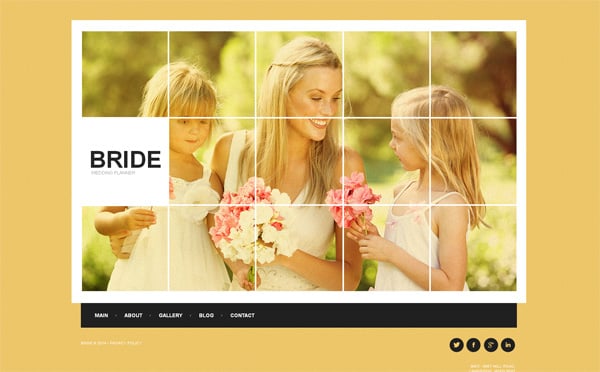 In case of a bad weather every getting married couple needs to be sure that the ceremony will be hold safely. A beautiful bride won't be glad to come to the guests when getting soaked to the skin. Thus the entire occasion can be under the threat because of the unreasonable planning.
The main idea of the previous paragraph is a need to be sure that your website is safe. Beginner online businessmen don't care about all those disasters that may happen to their sites (viruses, spammer attacks, force majeure occasions). They don't even imagine that their well-done site can disappear or become broken.
If having backups of the database you'll be able to spend a few minutes to restore all the information instead of creating your website from scratch. Let's look at a few backup solutions.
You can also back up your website manually, however it is not recommended because it's easy to forget to do it daily.
A Photographer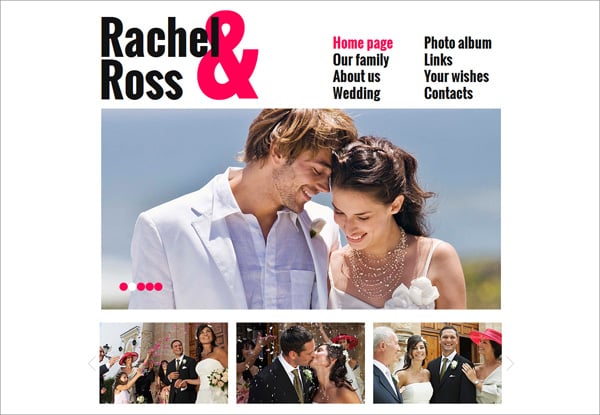 Would you like to have a wedding book made with stock photos? We don't think so!
When you start to create a website with an easy wedding website builder, you also should limit the use of standard pics sold by someone you don't know. It doesn't mean that stock photos are bad. When used properly they will benefit you, so be critical if deciding to use stock photos.
Visually arranged information is perceived by site visitors greatly and it powerfully influences them. Make sure that photos you use are prominent and suit the design in a proper way.
There are 44 different graphic formats but let's briefly review the most popular ones to know whether they fit you or not.
JPEG or JPG (Joint Photographic Experts Group) – This is probably the most popular format of photos on the web. If using Photoshop you can choose a 'Save for Web and Devices' option to reduce pictures size. However, JPG is not good for images with large blocks of text and simple shapes.
PSD (Photoshop Documents) – This image format is native for Photoshop. It is constantly used by designers who work with image layers, shades, textures etc. So it's better to use this format when you're editing the picture and don't want to lose a thing.
PNG (Portable Network Graphics) – PNG doesn't support animation but it's perfect for photos. This format allows to use images of large resolution without their quality loss. You may use PNG 8 (alpha transparency is allowed however there is a colors limitation) and PNG 24 (has no color limitations thus fits size is rather big).
GIF (Graphics Interchange Format) – Enjoy this format when creating a logo, button or any other simple element without gradients and shades. GIF is called a multi-image format that means it supports animation.
WebP – This is a relatively new image format created by Google. It's aimed at improving pictures compression and thus speeding up web pages. WebP seems to be a good solution for web designers and developers, however for some reason it's not widely spread.
Are you ready to create your very first (second, third…) website? We believe that it will bring you joy and you'll remember it as a great pleasure.
Congratulations and warm wishes to you on your website launch day!