Best Free Web Design Software for Mac Users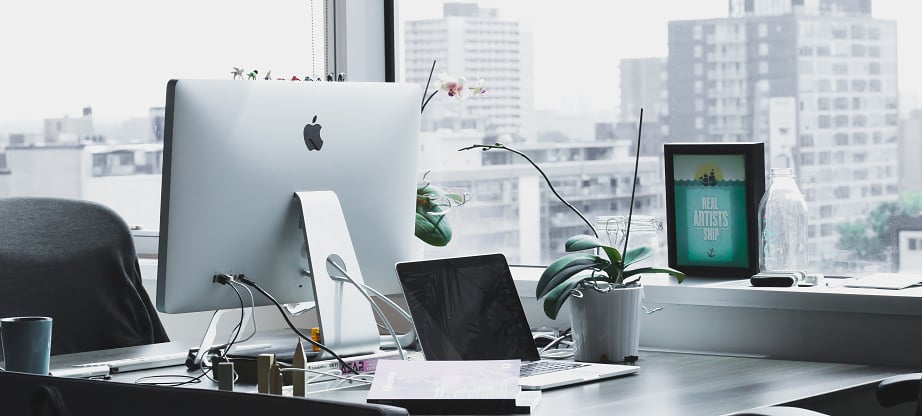 Every web designer needs a decent software program to succeed in their career and create a unique reputation for their design products. And sometimes, what's working perfectly on PC, will not do the same for Mac users. Thankfully, today Mac fans don't have any issues with that as there are tons of web design tools right at their fingertips. However, the prices often leave much to be desired. This makes beginners struggle to do their work and improve their skills on a daily basis. So below we have compiled the best free web design software for Mac well-suited or especially created to be used on macOS – they are free-based, simple enough, and of high quality. Test any of these tools as long as you wish with the option to upgrade to the pro version or purchase a full package of additional features in case you feel like it.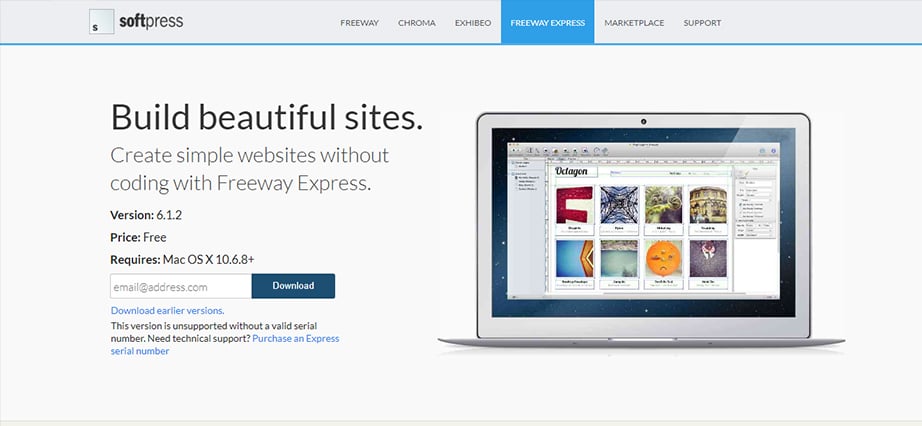 Freeway Express is a simple and attractive free web design software for macOS that is based on DTP (Desktop Publishing) application meaning you can build websites using a famous drag-and-drop builder and pre-made templates. But what makes Freeway Express even better, is the ability to create a website from scratch without being limited by templates' paucity. With its Master Page feature, you can easily set up your logo, navigation menu, and footer as no-change items which will save you lots of time and nerves. So every time you create a new page, Master Page tool will automatically put your pre-set content in the right place.
Features:
Standard-compliant HTML generation
Master page content
Ability to publish to a local folder, FTP or MobileMe
Built-in WebKit preview and one-click preview in multiple browsers
Editable graphic text with an ability to create GIFs
Automatic email address
Convenient table layout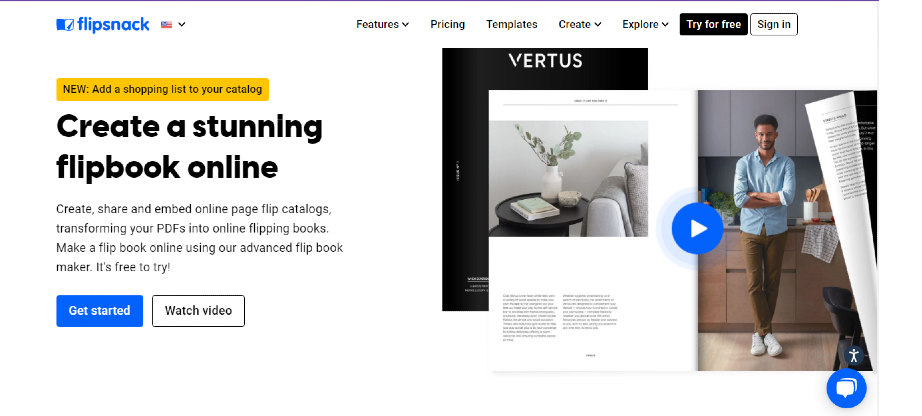 Flipsnack is the fastest flipbook maker on the market, which allows users to create great designs for their catalogs, flyers, newsletters, magazines, and other marketing materials and present them on their websites to attract new customers and collaborators. With this software, you can create interactive PDFs, called flipbooks, where you can add links, videos, or buttons. In this way, it is easier to present products and design materials that are more engaging. The most important thing about this platform is that you can share your design portfolio with collaborators and can even track the way they interact with it and what they find interesting.
Features:
Drag-and-drop design
Shopping cart and e-commerce features
A variety of templates
Reporting/Analytics
Customizable branding
Creating interactive marketing materials
Polls and surveys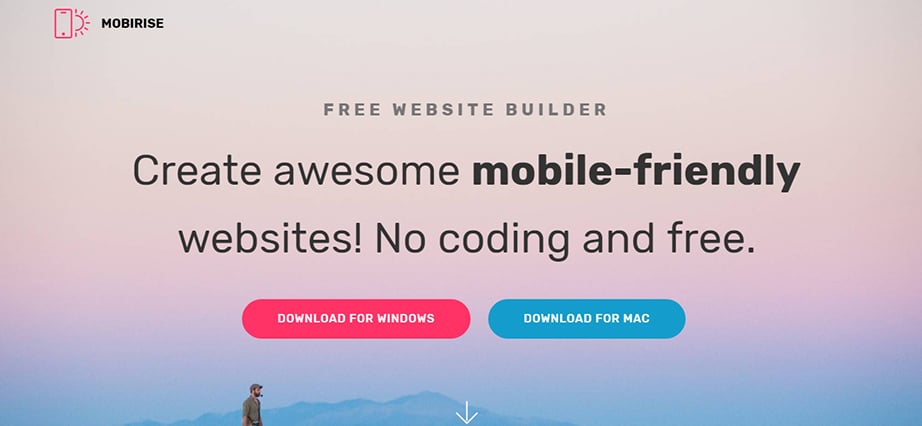 Mobirise is an awesome mobile-friendly software system well-suited for both non-techies and professional web developers. This free graphic design software for Mac has a unique minimalistic interface. This makes the workflow easy and intuitive. Create stunning websites, landing pages, online resumes, and personal portfolios with tons of site blocks and pre-made templates available completely free of charge. To give your website a more individual look, you can customize its flexible layout according to your needs – just drag-and-drop website blocks around as you wish. As Mobirise is based on a famous Bootstrap framework, be sure your website will look amazing whatever device it is viewed on. With additional Mobirise features like eCommerce tool, code editor, and lots of extensions, you are all set to design an astonishing website with maximum performance and unique personality.
Features:
Drag-and-drop website builder interface
A wide selection of beautifully designed blocks and elements
Responsive design built on the Bootstrap Framework
Variety of extensions and pre-designed templates
Shopping cart and advanced eCommerce tool
Mobirise code editor (for an additional fee)
Ability to preview your work at any point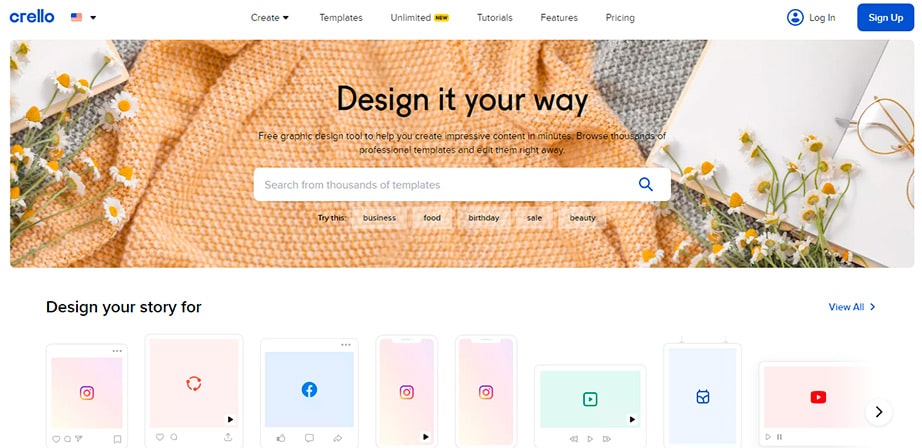 Crello is for those who prioritize handy, no-brainer design editing instruments that yet deliver studio-level designs.
It's a time-tested free web design software for Mac that will help you achieve the needed visual vibe for your social media posts, website content, infographics, artworks, printed materials, or anything in between.
You're going to enjoy how smoothly Crello works. You simply choose a design type and format you need, find a template among thousands of pre-made designs with loads of diverse layouts, fonts, and colors, and just enjoy the fun of playing around with your artwork. Premium-like free images, audio and video assets, animation effects, and more tools are just within a click to add to your design. No need for a special designer's eye or skills.
Finally, you just download your graphic design work in the chosen format and use it for your personal or business project.
Features:
High-concept

50,000+ ready-to-go

design templates

The drag-and-drop graphic editor interface

200M+ royalty-free stock files

at hand (from the integrated

Depositphotos library

)

6,000+

lightweight animated objects

680+ fonts with support for 25 languages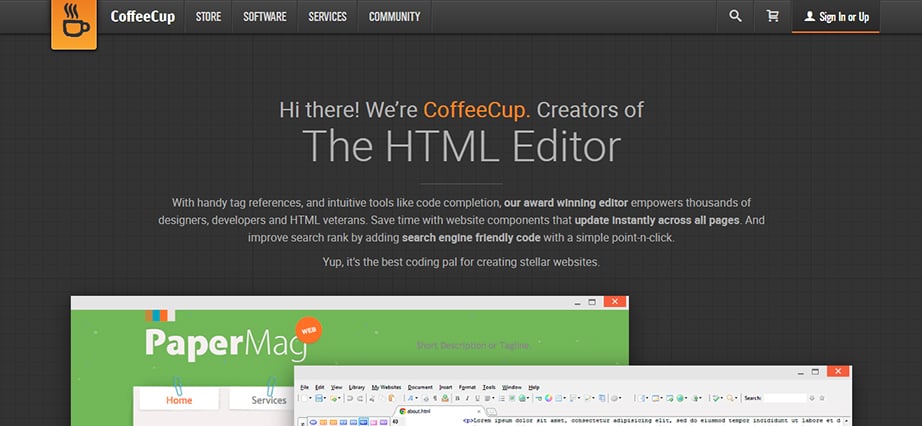 In case you came here looking for coding software, Coffee Cup will certainly be of great interest to you. With its flexible and simple workspace, this offline tool is perfect for hand-coding enthusiasts – both for hobbyists and professional web designers. Use Coffee Cup's awesome features like pre-built templates, multiple cursors, tag matching. Also, it is an auto-suggest tool to the fullest to build a website easily and rapidly. However, regardless of its nice and convenient interface, absolute novices might find Coffee Cup a bit harder to adapt to than they have expected.
Features:
Fully customizable toolbars
Responsive templates and layouts
Pre-built form items
Website projects to organize your data
Automatic coding
Preview in any popular browser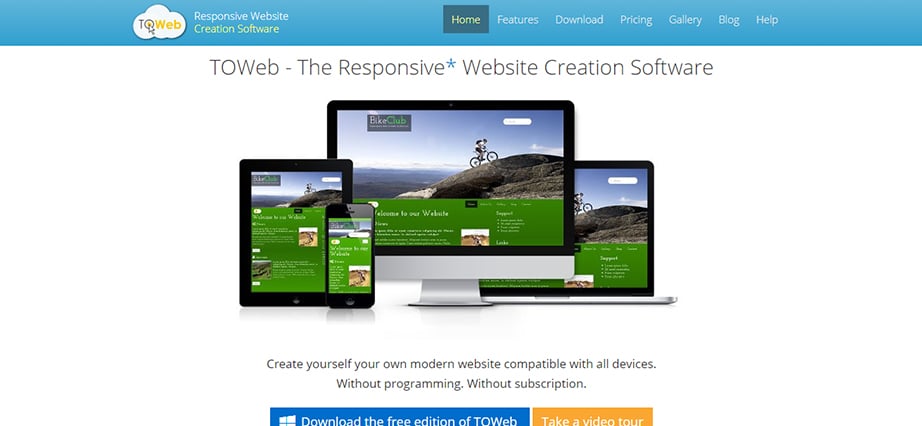 ToWeb is another easy-to-use, comprehensive, and free web design software for Mac that will satisfy both beginner and advanced users. If your primary goal is to build a responsive website with little to no knowledge of a coding alphabet, then ToWeb has everything you need. Simply download the app to your Mac, install it, and create a website. Pre-made templates are there to help you find the right look and feel, so choose the one that suits them best and customize it the way you want. The tool supports all kinds of web pages, be it a photo gallery, Google maps, or a knowledge base videos presentation. Another valuable feature ToWeb owns is a powerful e-commerce engine. This helps to sell your products and manage the whole purchase process – shopping carts, taxes, payments, etc.
Features:
Pre-designed website templates
Live Content Editing (WYSIWYG)
CC3 based theme editor
eCommerce tool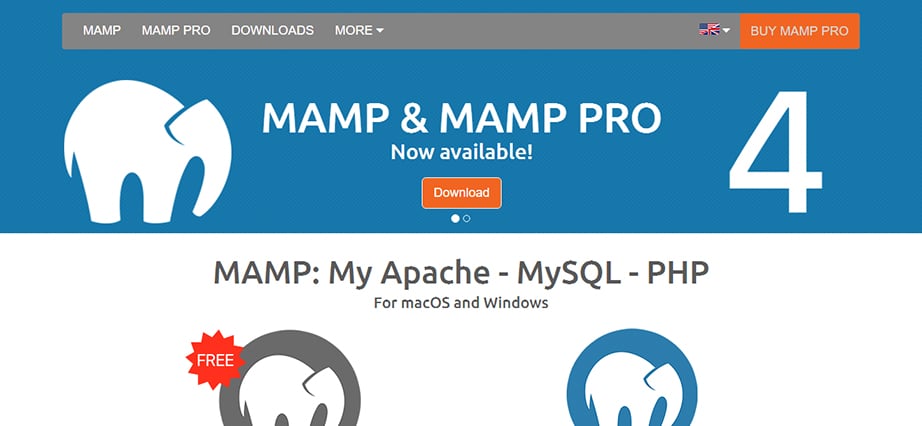 So let's say you are finished with creating and editing your stunning website and now it's time to test how it'll work on a real web server. To purchase a hosting account just for the sake of testing would not be beneficial at all. Thus, let's consider another option – MAMP (stands for Macintosh, Apache, MySQL, and PHP).  It's an awesome web design software that lets you install a web server locally to test and analyze the live performance of your website. So after you completed all the basic work, put your site through the MAMP system. Make sure it operates flawlessly and causes no bugs.
Features:
Configuration of virtual hosts
Mobile website testing
Dropbox Support
Apache, Nginx, MySQL, PHP, Python, Perl, Web Start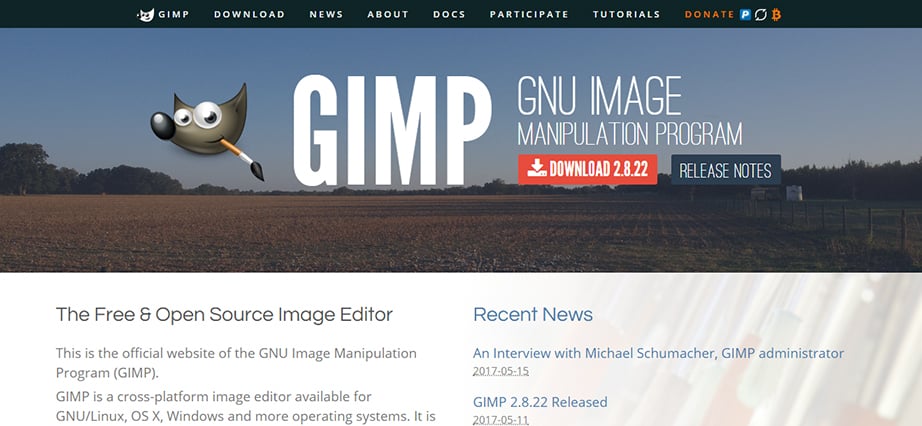 To enhance your website's personality, you'll need to add attractive and eye-catching visual content. This includes images, animations, and/or photos. And in case of Photoshop is not your closest friend, GIMP's simplified yet powerful interface will guide you through the whole process of photo editing. This free web design software has tons of features similar to Photoshop meaning you'll have nearly all the power of the famous Adobe product at your disposal and, of course, completely free of charge.
Features:
Customizable interface
Photo enhancement and digital retouching
Hundreds of plug-ins available at the GIMP plugin registry
Works with a huge number of formats
Supports pressure- and tilt-sensitive graphic tablets
Alternative – WordPress Builder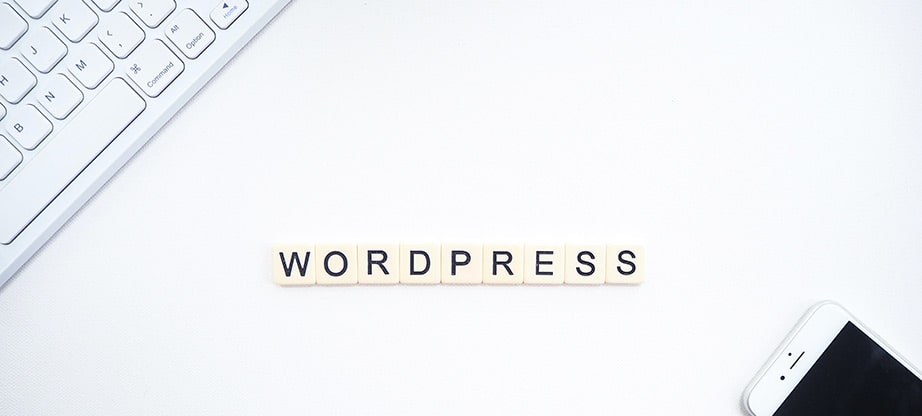 While many developers still create custom websites using locally run software, over 35% of the internet runs on WordPress. WordPress runs on your web server. This, you can use it both on mac and any other operating system. Although Mac users can run a local copy using MAMP. WordPress offers a wide variety of designs ranging from pre-made to fully customizable, examples of which you can see over at Bottom Line Web Designs Portfolio, or in the free template gallery. You can get started even if you have very limited experience, or you can use some of the other tools featured in this post to help create a custom WordPress design easily from your Mac. Still, if you aren't sure you can cope with it on your own, you can get some help from competent web designers and developers at Fort Worth Web Design Company.
Whatever tool you choose to bring your idea to reality, make sure the website content translates it clearly to a reader. Consider checking out the best writing websites to start fruitful cooperation or buy essay online from pro essay writers.
Related Links: Web designer Jobs