10 Types of Free Halloween Illustrations to Download
Halloween is just around the corner. It is a good chance for us to refresh the decor of our homes, classrooms or shops, both online and physical. It's also a good chance to send love to the beloved with spookie cutie cards. But sometimes, it's just not that easy to design. You might need some ideas, inspirations, color palettes and design resources to help create more beautiful designs in a shorter time.
Let's take this Halloween to the whole new level with the below resources from illustAC, including various Halloween backgrounds, Halloween clipart, Halloween vectors and illustrations and multiple Halloween templates. These are Halloween images free for personal and commercial use. No attribution required! Sub-licensing, reselling, or redistributing are prohibited.
5 Types of Free Halloween Illustrations to Download
Halloween Backgrounds
You can find different types of Halloween backgrounds here, including various Halloween images such as digital art, abstract and memphis backgrounds, watercolor, or flat illustrations.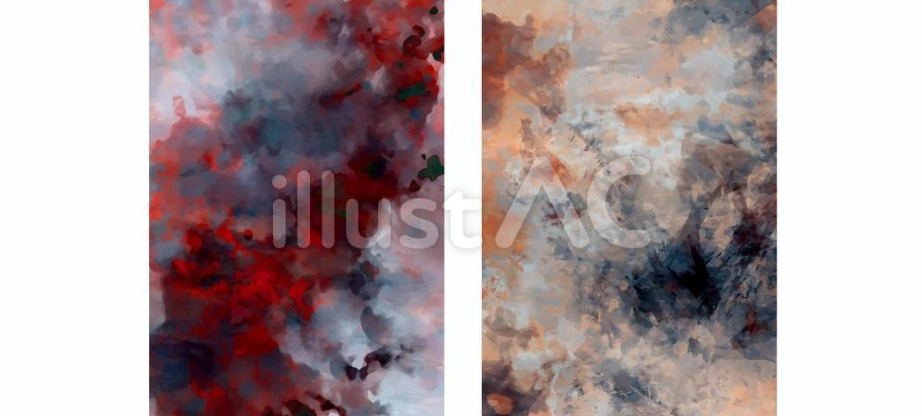 This abstract Halloween background is available in AI/EPS, PNG and JPG formats. It features a typical Halloween vintage color palette and the vector file can be customized easily.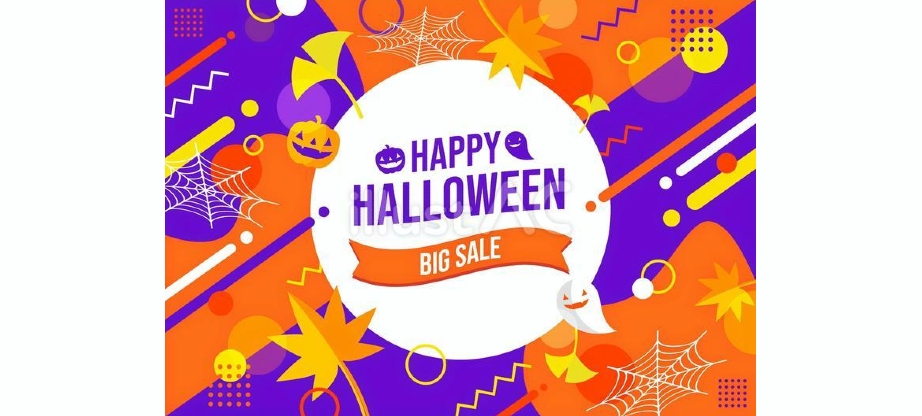 This Memphis Halloween image can be used as banner sale-off backgrounds, both digital and for printing. Its vivid colors will definitely bring funky Halloween vibes to your shops and businesses.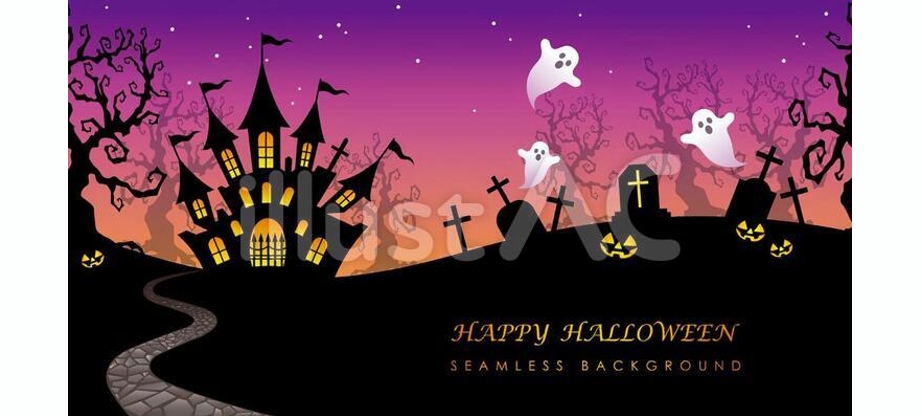 For this digital art Halloween background on illustAC, you can download the JPEG format or edit it directly on designAC, an online design tool.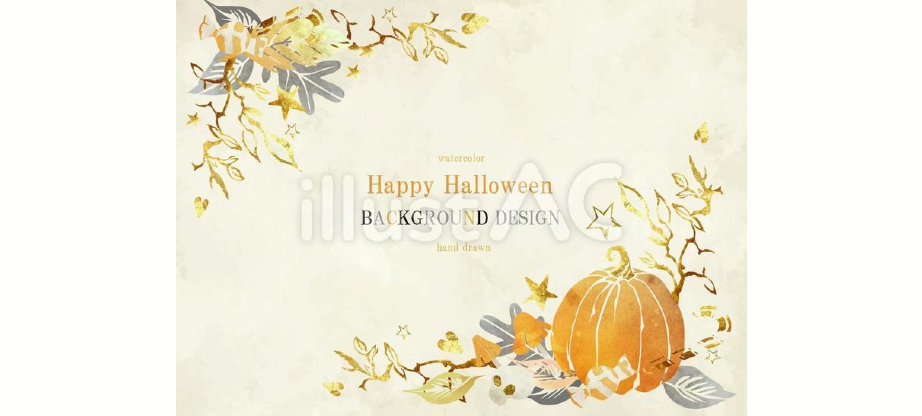 This watercolor background will blow a vintage breeze to your design, no matter what it is, a greeting card, thank you card or slideshow background.
Halloween Patterns
Another type of free Halloween illustrations that can be found on illustAC is various Halloween patterns, including seamless Halloween characters & decor elements, polka dots with typical Halloween colors used as backgrounds, and checked patterns.
These patterns can be used in card design or even for interior decor renovation. They can be used in PoD as well, but of course, extra licenses are required when you want to sell products with these Halloween patterns to multiple customers.
Make sure to read the usage guides from illustAC carefully to avoid any unwanted copyright infringement.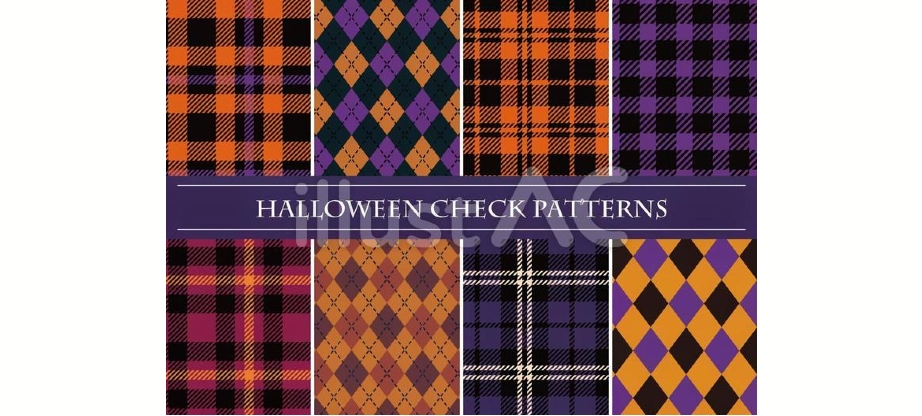 Let's take a look at the below mask mockup with one of the patterns above. Not bad, right?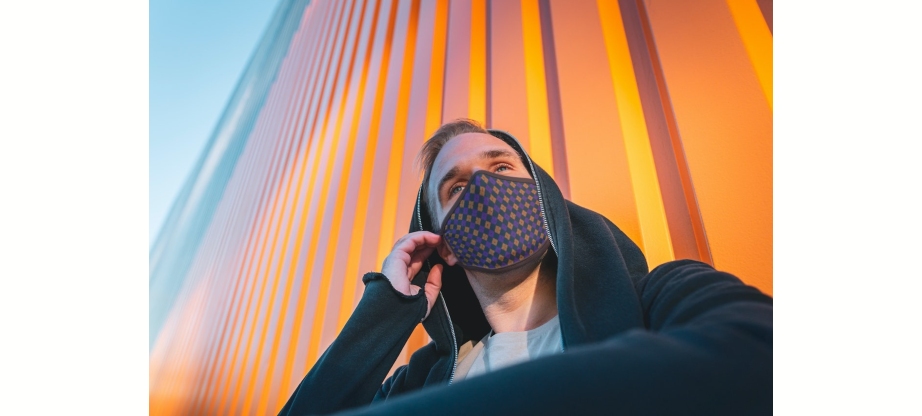 Mock up from https://smartmockups.com/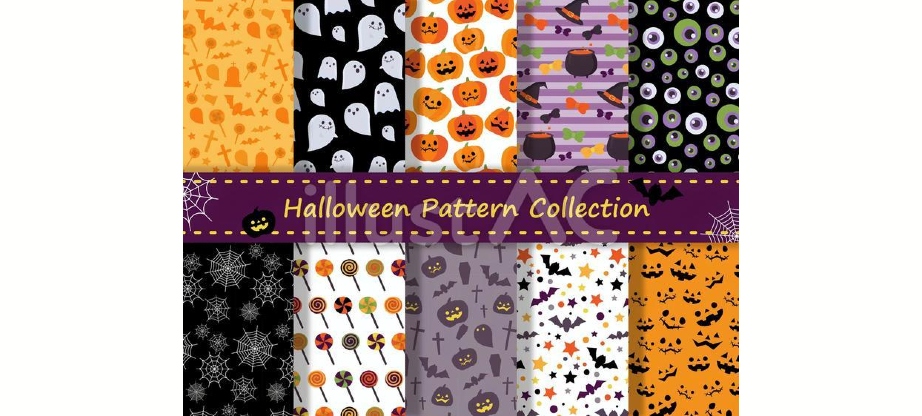 This illustration collection is available in JPG and AI formats. You can easily edit the vector one on Adobe Illustrator. What do you think about the pillow design below?
Pumpkin Illustrations
You might also want to search for a collection of hand-drawn pumpkin illustrations with different expressions. These pumpkin illustrations can be used for various designs, including invitation cards, theme party backdrops, and so on. Check out the designs below for some inspirations.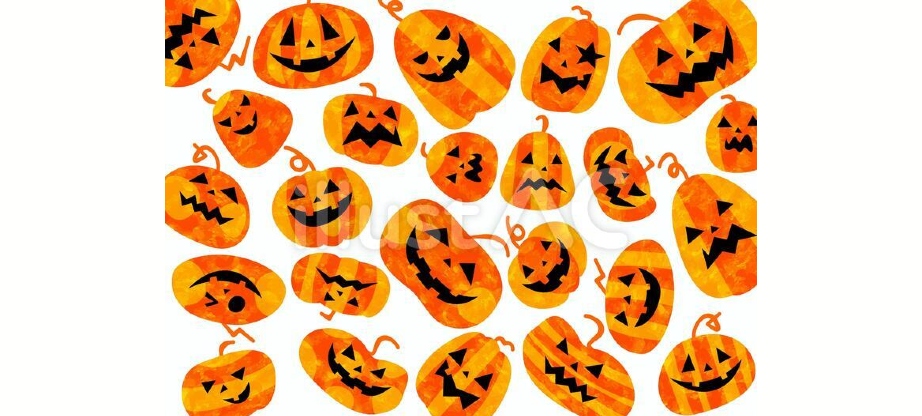 Halloween Characters
Another type of free Halloween images you might need is the drawing of Halloween characters. These illustrations can be cute, vintage, or modern with bright colors, but they surely will add some sweetness to spooky and scary themes of Halloween.
Colored Halloween character illustrations can be used for slideshow or flashcard design. On the other hand, back and white ones can be used in coloring worksheets for small kids.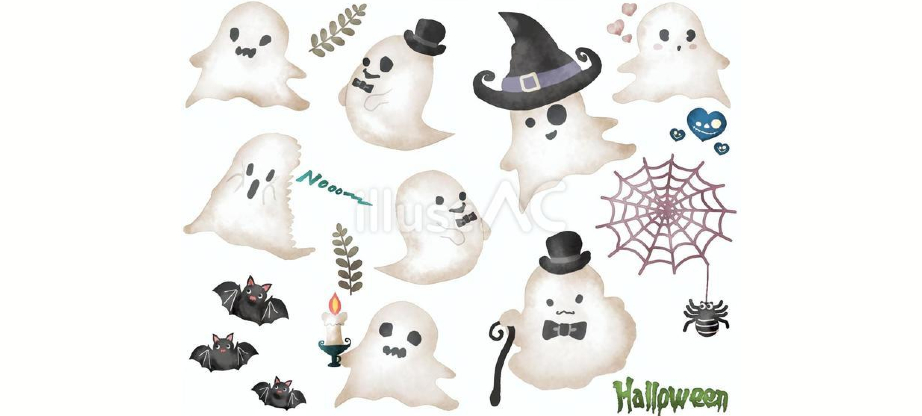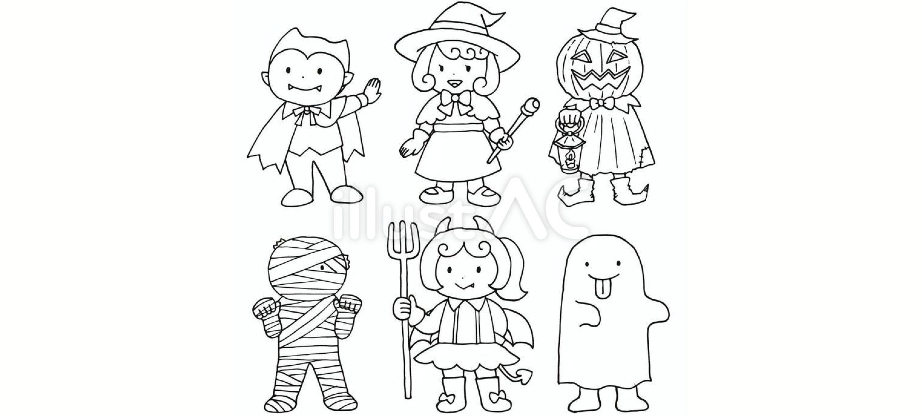 Halloween Costumes
Halloween could never be spooky and fun without costumes and trick or treat traditions. You might want to find ideas for Halloween costumes to decor your home and working space. You might want to create ESL teaching lessons plans, or some games to have fun with family and friends.
The below Halloween costumes sets will definitely satisfy you. These free Halloween illustrations are available in AI, JPEG, and PNG format. You can also edit them easily on an online designing tool.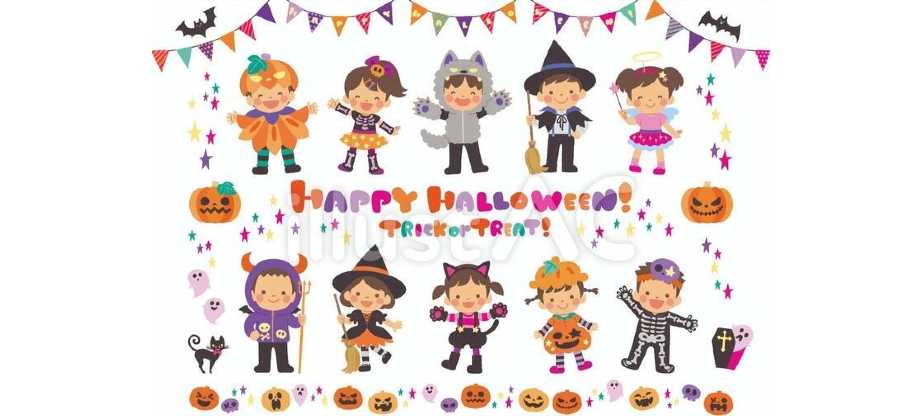 5 Types of Free Halloween Templates to Download
As mentioned before, the Halloween illustrations and vectors above can be used for different purposes, both for digital and printing uses such as web banners, posters, backdrops, greeting cards, thank you cards, loyalty cards (why not) or teaching and learning materials such as flashcards, slideshow, illustrations for worksheet and activities, etc.
Let's take a look at 05 different free Halloween templates below for inspiration.
For Advertising – Halloween Free Posters & Banners
Even you want to design digital Halloween posters and banners or you want to create their dead tree versions, there are must-know tips you should consider before starting:
Start with the right size
Use good imagery
Add readable and concise messages
Pay attention to CTAs (calls-to-action)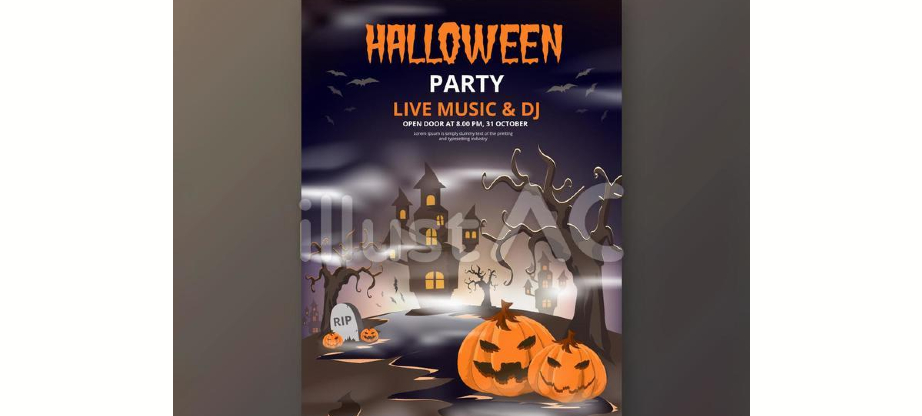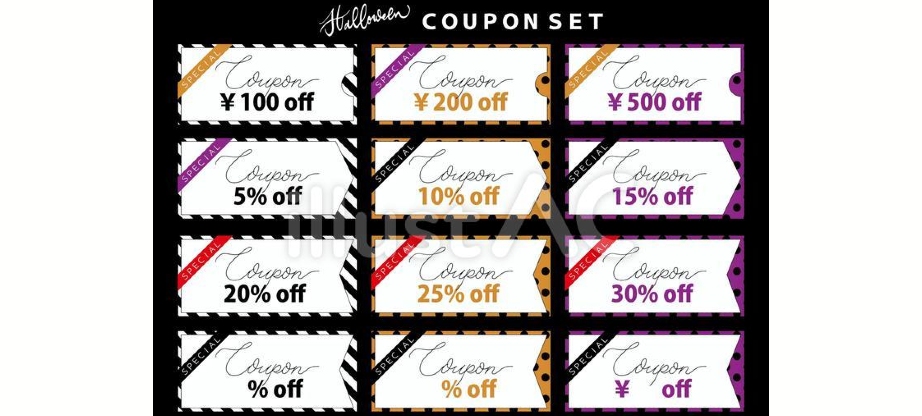 For Connection – Halloween Free Cards
Just like other occasions of the year, Halloween is also a good chance to build up relationships and send love to your beloved. You can send a thank you card to your loyal customers, or greeting cards to your potential users via email. You can create certificates to the spelling bee Halloween version at your school to reward excellent students. You can also create some notes for your children or colleagues.
Before designing, please kindly consider the following tips:
Pick up the right type and size (is it a digital card or a printing one)
Consider typography and messages
Add eye-catching images and backgrounds
Choose proper color palettes
Make sure you set RGB color mode for digital version, and CMYK color mode for printing version
Let's take a look at the following beautiful Halloween cards and typography that could be downloaded for free on illustAC. No attribution required!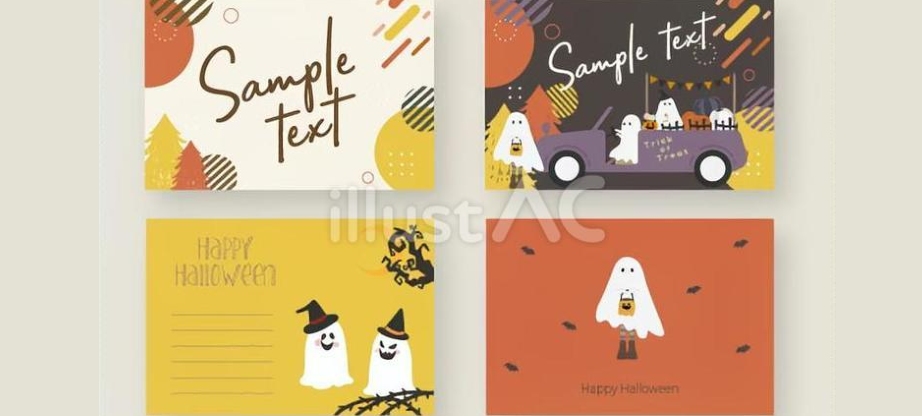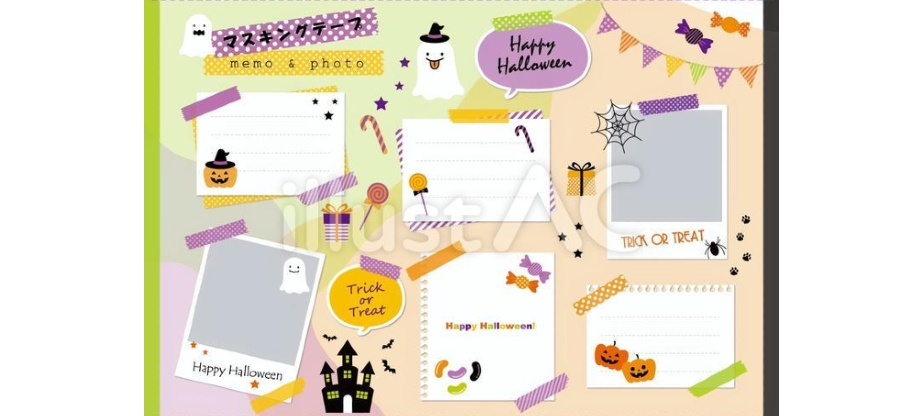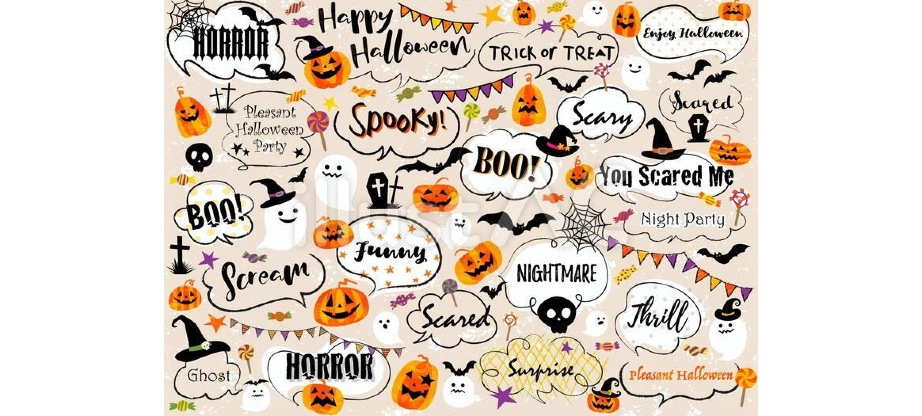 Other Printing Use Cases – Halloween Masking Tapes, Stickers, Stamps & Bookmarks
Masking tapes, stickers, stamps and bookmarks are mainly for printing, so don't miss the following tips:
Set your design for printing purposes
Be creative with images and shapes
Make sure texts used readable (if have any)
Use CMYK instead of RGB
Test before printing a large number of designs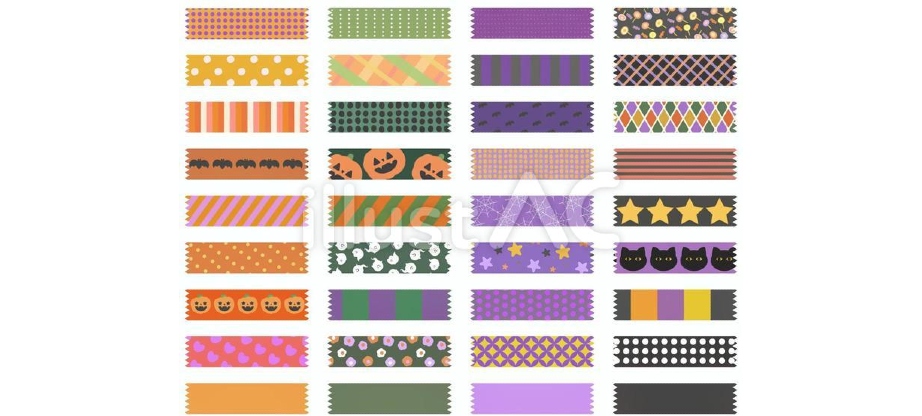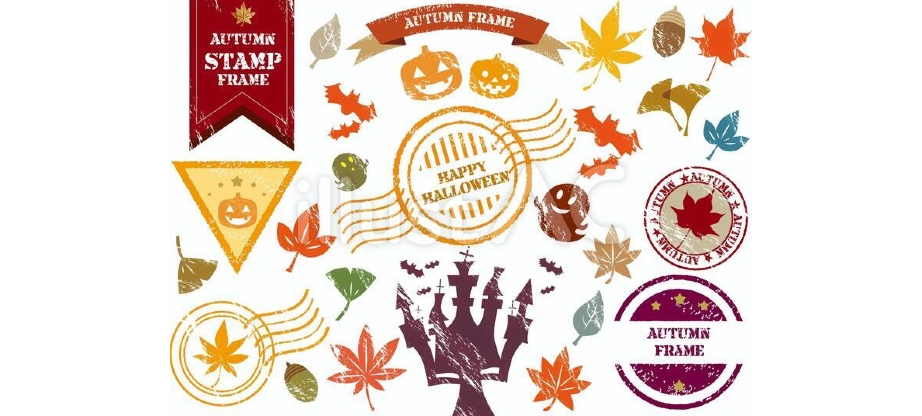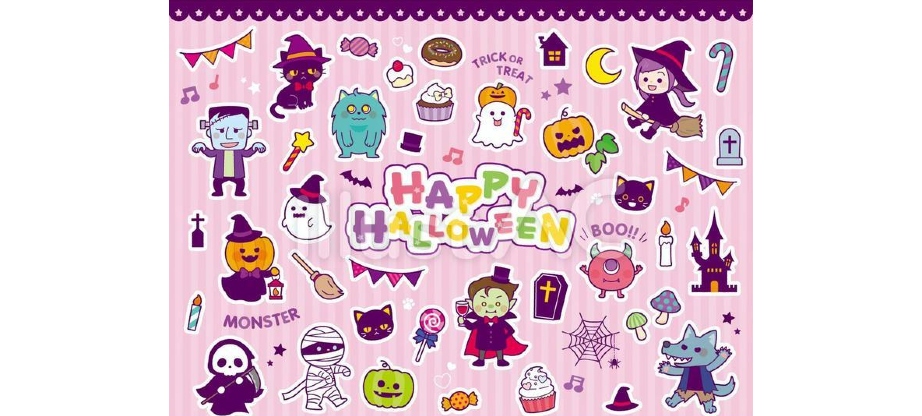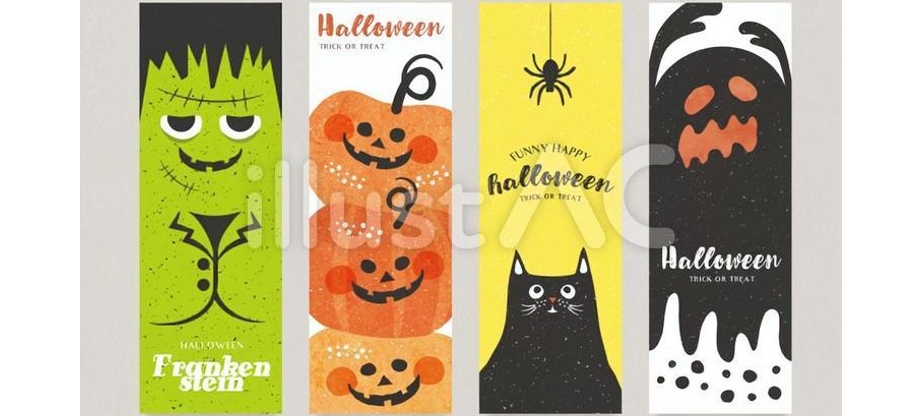 Download Free Halloween Images and Use Worry-Free
To non-designers, to create illustrations on our own is truly challenging and costs a lot of time and effort. Looking for resources where we can download Halloween illustrations and other templates for free is a wise choice. There are a lot of platforms and websites that provide a huge number of free Halloween images for you to choose from.
If you want to find unique Halloween backgrounds, beautiful and cute Halloween illustrations, or eye-catching templates for free, illustAC is among the good options.
Some standing-out features of illustAC you might want to know:
NO attribution required: You don't need to give attribution even if you download images as a free user.
License for commercial uses: Freepik doesn't but illustAC does offer Extra licenses to cover the use of the images as main element for products that will be sold to multiple clients
NO download limits: as premium users – you can download as much as you want
Bulk download for premium users: type keywords to see the search result page, from there, you can add the files and the formats you like to the download folder and download up to 10 files at a time.
Unique content: like other sites such as Freepik or Vecteezy, illustAC offers various types of free vectors,  but what makes illustAC stands out is that you can find unique Japanese tastes here, which you can't see from anywhere else.