Electronic Design – 11 Skills in High Demand in the Next Coming Years
One of the great things about being an electronic design expert is knowing that your skills are highly valuable in this current economy. However, the field isn't immune to over-saturation. Those who manage to gain a verify specific and in-demand set of expertise will be able to stand apart from the rest and truly feel secure about their opportunities. Those who were thinking about entering the field can also use foresight to plan for fields. These fields are on the verge of a breakthrough and acquire the skills for taking advantage of the growing demand. Let's take a look at a few essential design skills in high demand in the next coming years.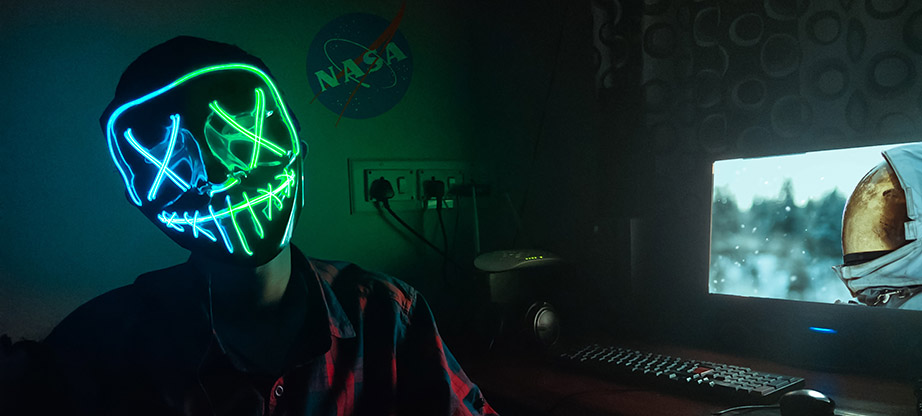 Analog Design
While the world is becoming increasingly numeric, that doesn't mean that there is no space for analog design. Analog is still being used in a wide variety of industries. Analog circuits are also much bigger than digital ones. It makes them even more of a challenge to design. This is one of the reasons why companies are constantly on the hunt for new fresh talents. These talents should have a true understanding and expertise of analog systems and know-how to work with and around them.
Another reason why the future is so bright for analog designers is the demographics of the workforce. Veteran designers are usually the ones most familiar with analog design, and fewer young students tend to favor numeric design, as it's often seen as more glamorous.  But having this skill could open many doors and help students avoid having to compete for the shrinking number of digital-oriented designer positions out there.
Electronic Design – RF
Radiofrequency technology is another electronic design technology. It has been around for a while but is virtually everywhere today. RF technology is everywhere from RFID chips to vending machines nowadays, and anyone with a thorough knowledge of RF systems will have a leg up in the work marketplace. When you couple that with the explosion of Wi-Fi and Bluetooth, you have a field that should remain evergreen for years to come.
Radiation Hardening
Radiation hardening might still be a very obscure skill to many, but it is one that will be in great demand in the future. Governments and the military are increasingly looking for people who can build circuits that can withstand radiation from things like cosmic rays, atomic blasts, and solar radiation among other things.
Since this is a skill that is still very rare, those who'll have the expertise should be able to find great positions, even at the entry-level. One of the reasons why this skill is so crucial is because of the increasing miniaturization of technology. While they do have their benefits, smaller circuit components have more difficulty dealing with radiation, and even background radiation could introduce errors and in some cases damage chips. So, anyone who understands how to block out and protect circuits from radiation will have no issues finding a job in the future.
Electronic Design – Programming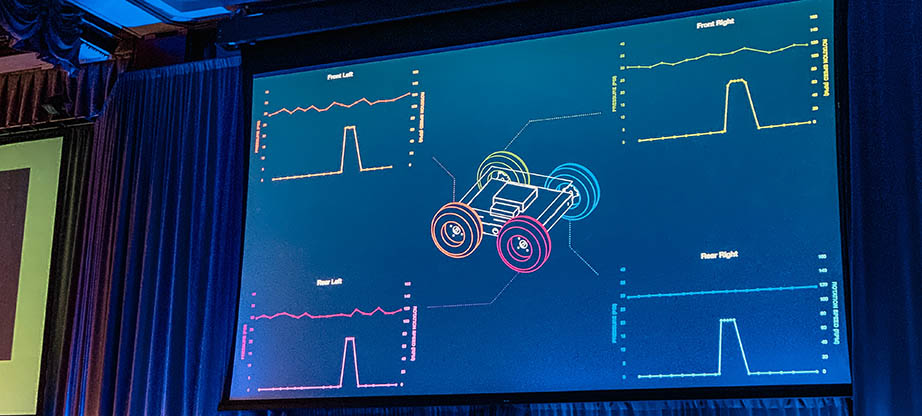 Pretty much every piece of equipment out there has some sort of software behind it, and it will become increasingly important for designers to understand programming and how to build circuits that will be easier to operate.  But more importantly, any engineer who doesn't have even a basic understanding of software may have severe limitations in the marketplace.
For instance, they'll constantly have to rely on a programmer to write simple software for testing various hardware components. This takes additional time and demands more resources. Any employer would rather have an engineer who can do both. This is why those with a programming background will always have an advantage.
You should also consider learning about the main operating systems. Those with in-depth knowledge will be better able to work on computer-related technologies, like servers, network devices, and PC peripherals. This is why they often recommend that designers learn Windows in and out and study Linux systems as well.
PCB Design
The demand for PCB designers will continue to be through the roof for the next coming years, and the best thing is that it's one of the fields with the lowest barriers to entry. As a matter of fact, many in the field started as DIYers using free layout drawing software. Many positions don't even require applicants to have an actual degree, so if you have significant experience and are able to showcase your designs and expertise, there might be a place for you. However, it's always better to go for a formation that will have some drafting elements, electronic design, computer-aided design, and anything else related to the field.
Digital Signal Processing
Multimedia and electronic communication are two major forces pushing technology forward today. And in most cases, digital signal processors are at the center of it.
You can find digital signal processors chips in all sorts of devices nowadays: two-way radios, mobile phones, PC audio systems, TVs, digital cameras, etc. Manufacturers need people who understand the technology in order to reduce electrical noise, signal decompression and compression, as well as improving signal quality.
While DSP used to be limited to a handful of applications, they've exploded in popularity lately, and this can only be fueled even further by the growing IoT. There will be an even greater need to create more performant DSP components and find new and creative ways to integrate them into circuit designs.
Quantum Physics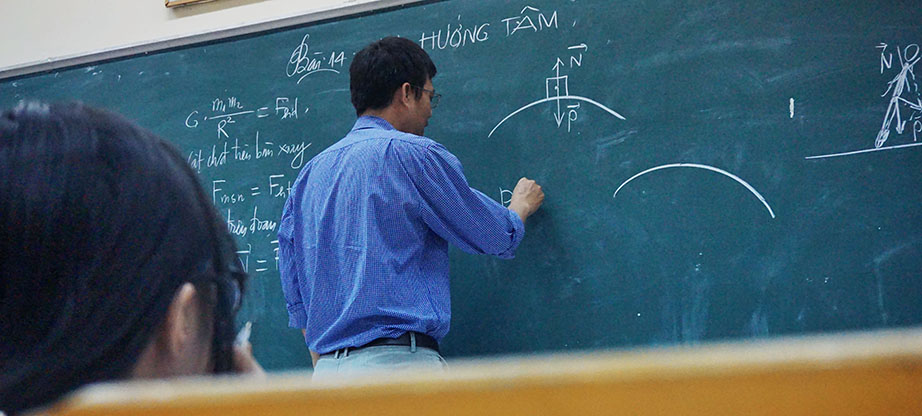 Although quantum computers are still in their infancy, quantum principles are already being applied in certain fields such as optoelectronics and network security. Advanced quantum physics requires an extensive physics and math background, but engineers who at least know how to use technologies created by theoretical researchers and apply them today to day issues will have a significant advantage over their counterparts. Not only that but in the event that quantum computers do arrive, they'll already have a solid foundation that will allow them to build components and incorporate the technology faster.
Electronic Design – Nanotechnology
Nanotechnology is another cutting-edge field that should generate a lot of the demand for future engineers. Much of the work in the field one does in the laboratory. More of it is getting out and starting to affect different levels of the industry. Some of the major sectors that are using nanotechnology today include defense, healthcare, manufacturing, and information technology. With a field that is constantly getting more attention and is so crucial, it can be hard to imagine how having a profound understanding of the technology could be a waste. While actual jobs in the field are still scarce, this one could be a good investment for the future.
Emerging Power Technologies
The shift towards less reliance on fossil fuels is inevitable, and will slowly but surely reach every level of society. Those who will be able to position themselves to fill the skills gap in this industry will have a lot of opportunities not only at home but abroad as well. Learning how to work with breakthrough technologies like biogas, fuel cells, next-gen energy storage, and solar energy will be an instant career boost for electronic engineers of the future. There will also be a significant need for engineers who know how to build devices and appliances that require less energy.
Even when it's not for environmental reasons, companies will always value design that is as energy-efficient as possible. Understanding of the latest power technologies, and also how and when to use them will become a hot commodity in the next coming years.
Mechanical Design
Electrical and mechanical design are constantly bumping into each other nowadays. With businesses working on smart robots, smart cars, and smart business and home appliances. Mechanical and electrical engineering are two distinct fields. Engineers who have some sort of understanding of the mechanical side of things will always have an edge. These will know how to better integrate both and are less likely to be stumped when inevitable issues occur when the electronic design has to meet mechanical components.
Electronic Design – Soldering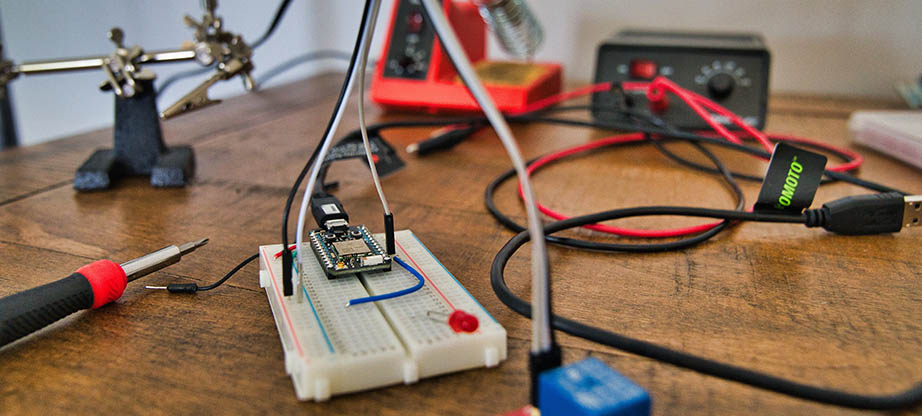 This might seem like an antiquated skill at first glance when we think of all the computer-aided design tools we have today. However, there are tons of benefits electronic engineers could get from learning how to solder. For one, they won't have to deal with a third party to build simple prototypes. Having an engineer that doesn't require the help of a technician will also be something future employers will value. While "master solderer" might not be the first thing engineers would add on their resume, it will allow them to work more efficiently, productively, and be more innovative, which is something any employer would like on their team.
All of these electronic design skills will be in high demand from employers in the coming future. Make sure that you consider all of their positions, and see if they fit your aptitudes, interests, and career trajectory.