Business Card Design Tips: Avoid The Most Common Mistakes
Effective business cards are vitally important. Very often they make the difference between getting the client that you want and not getting them at all. So, avoiding these common mistakes and following business card design tips is significant to ensure that you can get those big clients.
Although the paperless effect in the office is becoming greater and greater, everybody always needs a business card or business card design tips. It is the mainstay of business and something that will never be lost. If you haven't got an effective business card, you could possibly be missing out on the big clients. Most people fall down with the same common mistakes in business card design. The professionalism of giving your card to a potential client has an overwhelming feeling and something that is memorable. It is also the perfect marketing opportunity.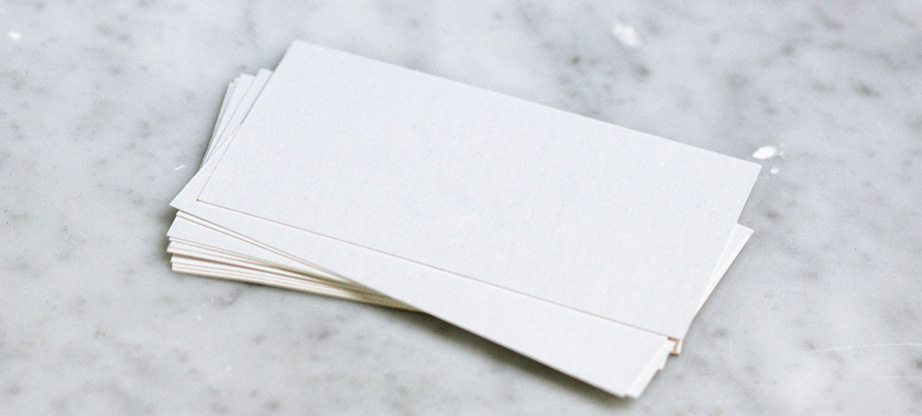 Not all business cards are the same, however, while some people struggle to know how to make business cards. Surely, you can buy a design of your business card as a part of a well pre-designed business bundle. However, you should take into account differences. If you're a salesman the design of your business card will be different from the web developer business card design that is just common knowledge. How are they varying though and what business card design tips should be employed for those specific markets? We shall discuss.
Different Business Cards
Most people prefer small business cards. These are very easy to get your hands on with many online printers offering their services to print these. Online printing companies normally also offer their own business card design tips, which are usually very handy. You will need to be careful because some of these available websites also offer business cards which look unprofessional and have a poor design. It's a narrow line, we know but if you strike the perfect balance you will be reaping in all the rewards. If your business card stands out, has fantastic design and is different from what clients see 100 times a day then you have struck that balance to perfection.
If it is tactile and feels aesthetically pleasing in the hand, again you have done your job right. This will also set you light-years ahead of the competition before a potential client has even looked at your portfolio. Now, do you see the importance in the right business card design tips? Read on to learn more tips on how to ensure you don't make common mistakes in business card design.
Basic Business Card Design Tips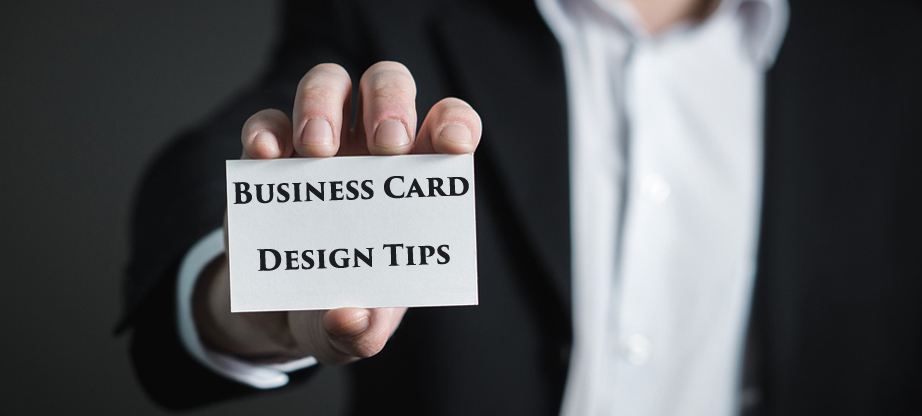 Whether you're a freelancer, founder of a big company or have just started up your new baby, there are two big business card design tips which are vital in creating an effective business card design. They are:
No matter where you are in the company's history, both of these things should have been decided months before. It is a theme on your website and portfolio, to begin with. If it isn't then you have already fallen massively behind the competition. The addition of inspirational brand colors and wordmark logo design not only looks a whole lot better but adds the professional feel to the company in general.
The visual importance cannot be understated. If a potential client looks at your website or business card and isn't gripped from the get-go then you aren't going to be getting their business. You do not want to lose their business without them even looking at your portfolio. This tee is an example of the importance of effective business card design. Here are a few tips to improve how you make business cards.
Remember the Basics
Because of the material that the cards are printed on, you must follow the pure basic principles of paper-based design:
Keep all copy to 5mm from the edge.
Work at 300dpi.
Ensure you maintain a minimum size of text to keep legibility.
Always design in CMYK.
Most people when designing their effective business card design also work on a grid to lay out their cards, this can help you to organize the right information to put on the card and remove any useless information that really doesn't need to be there. This also ensures that the alignment is correct and everything is sharp and incise, meaning that the client isn't going to think you're a novice when you hand them the card, ensuring you have every chance to get the contract you deserve.
Creative Business Card Design Tips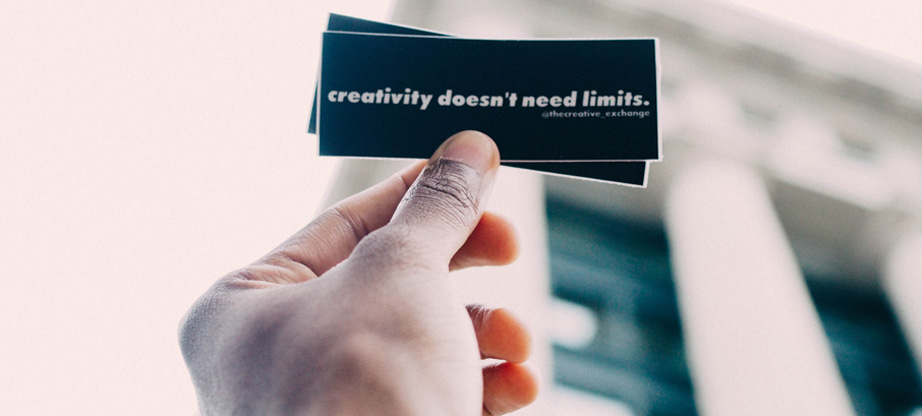 Obviously, there are multiple standard sizes for your business card, depending on where in the world you are, mainly down to the different wallet sizes in the world. So always be prepared for this if you work with international clients. The most typical business card design tip for size is to aim for 55 x 85mm. You will see multiple other suggestions on the web but stick to this.
The canvas is small but you can still get creative and use the space to your benefit. You should first consider the key information that you are looking to pass over, such as your name, e-mail address, number and what it is that you are offering them. The easiest way to do this is to place this information in the best possible place before then getting creative with the rest of the space.
Avoid the Mistakes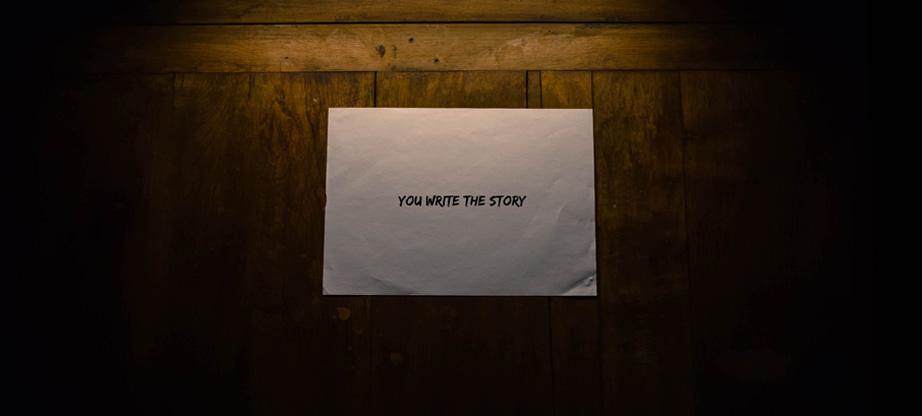 Like most areas of business, there are common pitfall areas which many people fall down and that you should be aware of to create the most effective business card. The first tip to ensure bleed. Ensure you provide this on the printer. It is commonly 3mm, but it can also be 5mm. So, just double check before committing to printing.
Another vital importance to avoid in business card design tips is, do not use a straightforward border around the edge of the card. This will show up any misalignment on the final print out if the card isn't cut to absolute perfection.
Special Finishing
We all want that instant impact when giving our card to a potential client and the obvious way to do so is by using special finish. This will include the blocking of foil, spot UV and metallic inks. Obviously, this will set you back at more of a cost at the printers, but if you get the client because of it then it is worth it in the end.
It will ensure your card is one of the most effective business card designs and will make your card stand out from the crowd. It would be visually impressive and memorable for the client. Printers offer different services depending on where you go so it is always best to ask the question and see what they can do for you. If you go to the best printers they will always offer expert opinions on how to make business cards.
Add the Option of a Designer
If you really want your card to be as effective as possible, you can also search the help of a professionally designed. These can create the perfect card for you that perfectly sums you and the business up. These are not that tough to find and you are best suited to hunting down a site creating templates (including business card templates) like Moto CMS or a freelancer for the gig. The best freelancers can be found on UpWork, OriginWritings and Freelancer, be aware that you will need to pay more for the most experienced and ensure that you check their portfolio to see if they will be a good fit for what you are trying to achieve.
When you have found the right person for you, ensure that you have clear communication and you are open about your company. Explain as precisely as possible what your company does and what you are expecting the card to look like. Always take advantage of the designer's knowledge and their business card design tips.
Unusual Materials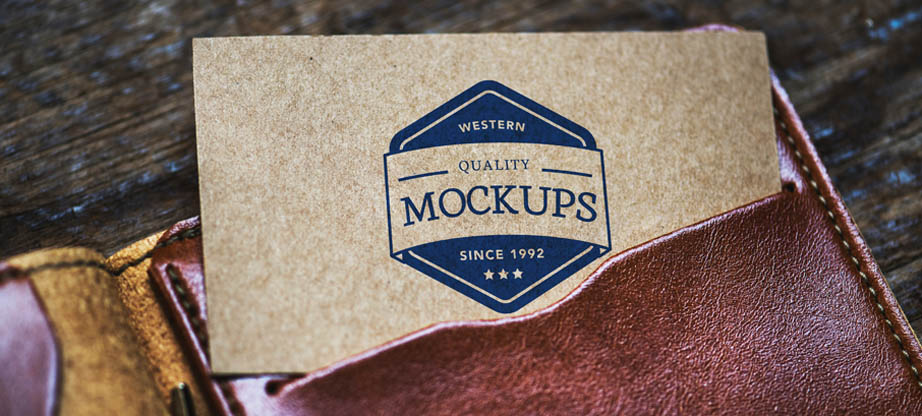 The vast majority of cards are printed on card stock. Although this is the most cost effective way of printing, it is worth noting that if you wanted to open your price range up to a little, an unusual material from a card is an easy way to separate yourself from the crowd. Nowadays you can print onto transparent plastic, metals, and wood.
Always keep in mind that most clients still prefer to keep cards in their wallets. So, ensure that your final design is still easy to fit in there.
Double Check Your Card
This is probably the most obvious business card design tip. It is a general principle for every piece of print work, check and double check the card. It is worth repeating until you are undeniably happy with it. Check every detail of the artwork before sending off to the printers. Even ask a partner or family member for a second opinion.
"The most embarrassing scenario is handing your card to a potential new client who you are trying to impress before later noticing that you have spelled your own email address wrong. The general rule is to always check twice and print once. It is the most cost-effective way," says Steven M. Pease, a designer from Write My X and 1Day2Write
Finalize Your Effective Business Card Design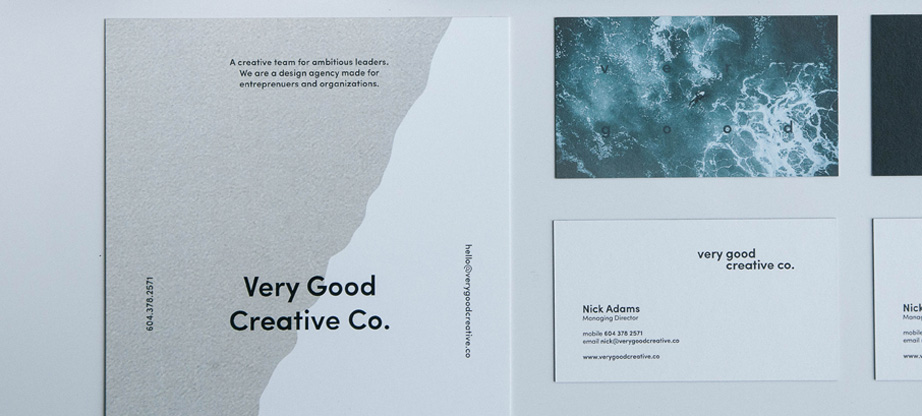 With all the elements in place and with the checking, evaluating and double checking finishing. Examine your card once again and ask yourself, what do you see first? And last? Your cards first attractive feature must be the logo, followed by the name and the necessary information that belongs to your company. The concluding element that should gain your attention should be the secondary image. If the latter grabs your attention before the logo and the information you should change it, you can always optimize the flow by adjusting the elements size and location on the card.
Next, the card should be as simple and clutter-free as possible. If there is information on there that just isn't needed then you should remove it. The fewer things on the card the more than those things stand out.
A repetition of the last business card design tip again, double check. Does the text read well, is there any mistakes and does the color system work? These are all questions that one should answer before the finalizing of the card. If you have any hesitations get a second or third opinion, make sure it is perfect.
Final Points
If you are working with a designer, you need to ask for the finished product as a vector based PDF before sending. Ensure that there are again no mistakes made and that you are fully happy with the design. Also, this would enable you to change the size of elements on the card. PDF's are also easy to traceable on every printer.
Your business card is more than that. It is a reflection on you and your company. So if you follow these business card design tips you will be improving the chance of getting a job. You will stand out from the crowd and make your company look every bit as professional as you are.