Wordmark Logo Design Inspiration & Effective Logo Creation Tips
For starters, let's clear up what the logo is. No business would function and progress without the logo because it is one of the most important elements when it comes to starting up a business or a personal project. This term introduces and symbolizes your project, and it is the primary thing that catches your eye whenever you see a brand or company. That is why it has to be designed appropriately and be as much attractive and original as possible. There are several online courses, articles, and videos where you can find information about wordmark logo design.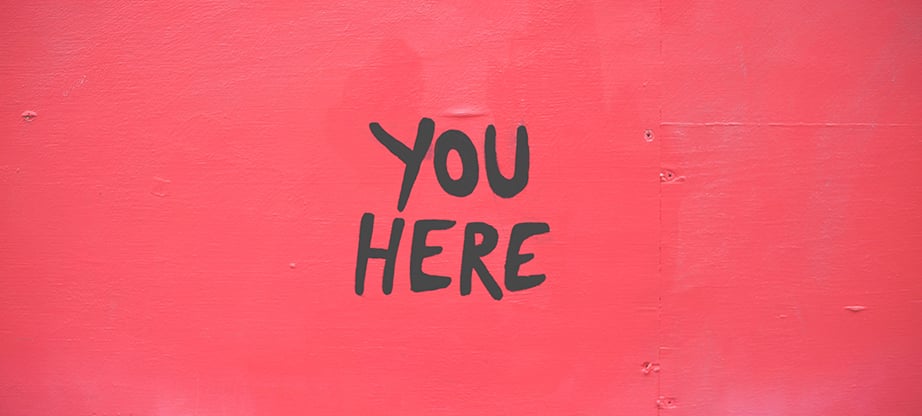 Wordmark Logo Design Types
On the Internet, there are several sites that may help you create a logomark. Keep on searching and do not stop on the initial 5 design sites. Try to visit some art networks, where inspiration is striking from every corner and read more to find your own logo design inspiration.
Lettermark
Lettermark contains a combination of letters. This type perfectly suits those companies or projects that have long names. With the help of abbreviating they can create a unique and interesting logo name. For example, let's take a famous organization NASA: the abbreviation NASA is much easier for perception than a long name National Aeronautics and Space Administration. Lettermark logo is the best choice for it.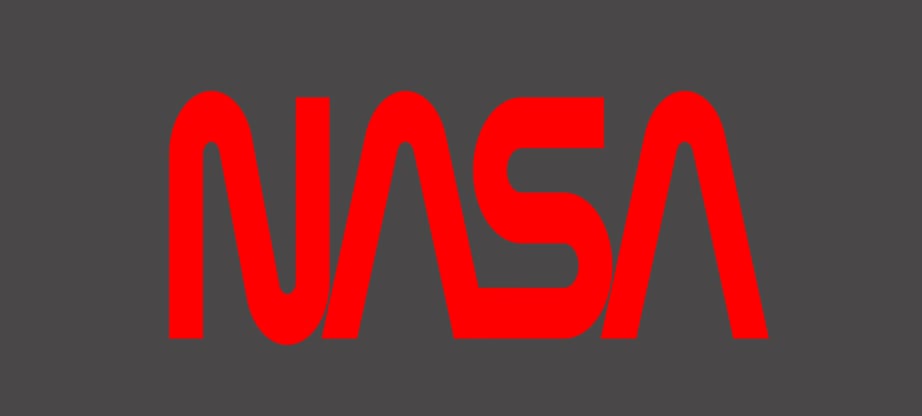 Picturemark
A pictorial logo implies the usage of the image where both a brand name and an image should coincide with each other. When choosing an image, one should bear in mind that the picture will exist along with the brand. A perfect example is a music platform SoundCloud. Its icon represents music track and a cloud, which symbolizes music storage. However, it is not a good idea to choose this type of logo if you are a newcomer to this sphere and have no recognition in the world. Think over and try to create a wonderful image to stand out from the crowd.
Abstract mark
A symbol is another tool to design a perfect logo for a project. Symbols are popular both in pictorial and abstract logo marks. The difference is that abstract ones require geometrical forms: circles, lines, triangles, squares and so on. Abstract mark gives you an opportunity to show what your company specifies and represent it with the help of symbols. However, it is necessary to have a feeling of color and shape, so that it looks attractive and catchy. As an example, look at the next icons of the most famous world brands: such icon, as well as a pictorial one, needs creativity and experience.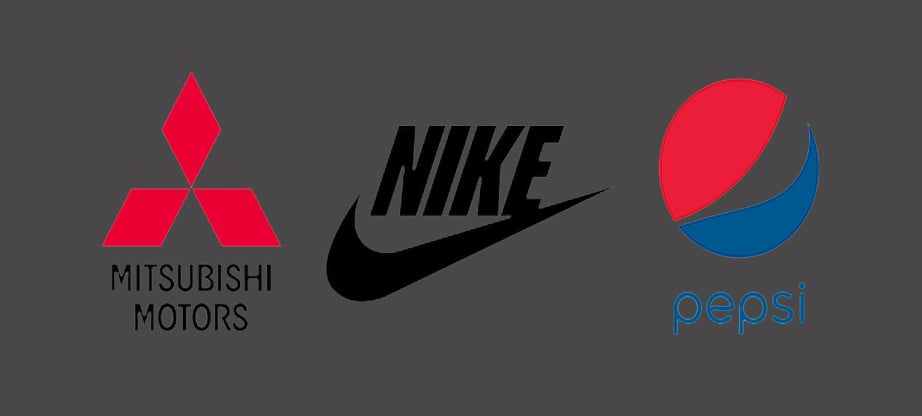 Combination mark
Another way to design an interesting logo is to combine text and image. Combination mark logo is ideal for beginners. A business with such a logo is easier to promote and trade. This type leaves a long-lasting impression and can be recognizable even without text or image. One may put a text logo design inside the image, above or below it. Color plays an important role too because the colors of text icon design should harmonize together with the picture. A famous German company Puma uses this type of logo: take a look.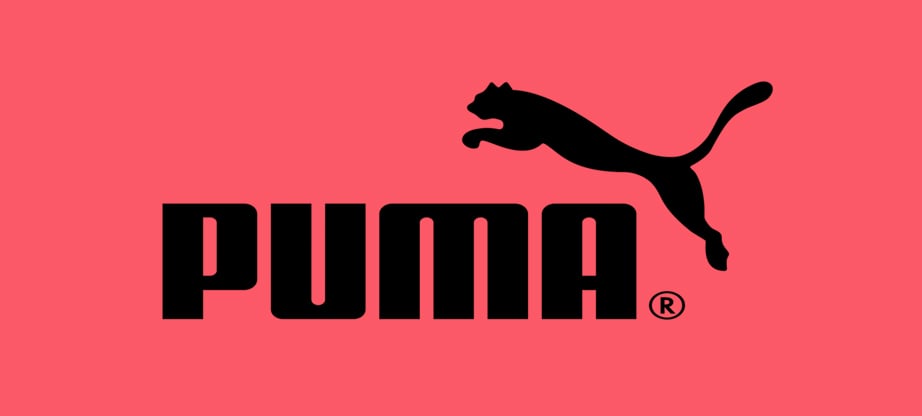 Wordmark logo
And the last type is a wordmark. This one deserves more attention. The interesting thing is that people tend to make the distinction as follows: logotype vs wordmark. It happened that a wordmark consists of a simple phrase without any other external symbols. A logotype can be just a picture, or a symbol, or any combination of these. Look at the logotype vs wordmark examples (Le Monde – wordmark, WordPress – logotype).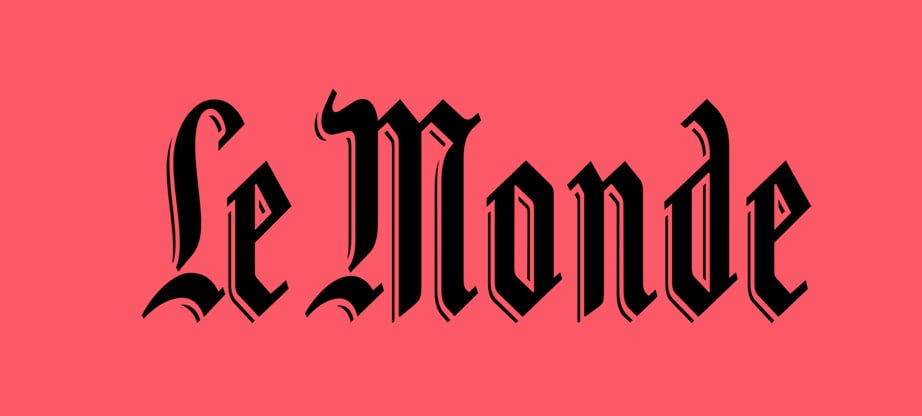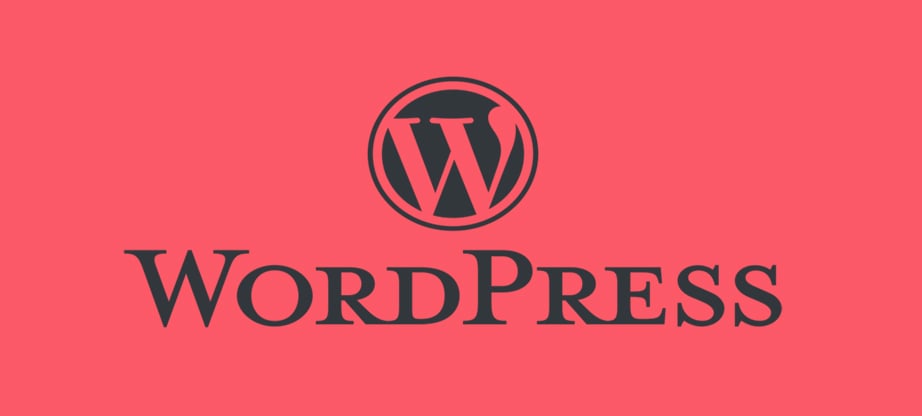 Wordmark Logo Tips
Let's go back to a wordmark logo. Make sure that you have chosen a short and easy for remembering the word. However, if your wordmark logo design is quite easy on the eye and with flair, then you may succeed with it. To make your icon type more distinctive, you may use a letter and wordplay. The following is the example of a wordmark logo design.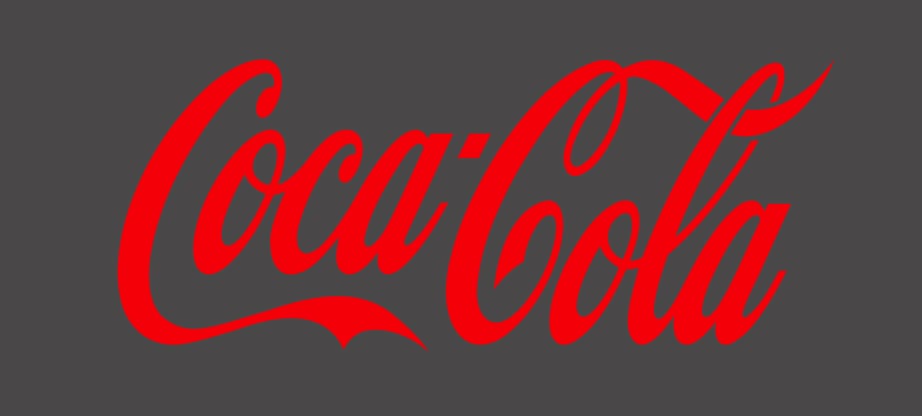 Rules to Make a Perfect Logo for Your Business
Freshness and Modernity
These are amidst the most important. Do not follow old and current trends but make something unique where you can be creative and think out of the box. Use different techniques and play around letters, words, and symbols. It will allow you to make an original and cunning icon.
Versatility
Think of a wordmark logo design in different adaptations to print it on clothes or cups, pen or pencil, in different sizes and on contrastive colors. Try to do your best to make it as much versatile as possible.
Try to Make It as Simple as Possible
The worst thing in a wordmark logo design is cluttering. Avoid unnecessary elements in wordmark design, delete symbols that carry no meaning and make the understanding complicated.
Memorability
Besides the fact that a wordmark is understandable, it is important to be able to remember it, that is why use simple forms, pleasant and striking colors. This will help you manage to recollect the icon whenever a brand name is mentioned.
Once you have taken all this advice into account, do not forget about inspiration. Desire along with inspiration are the main factors, which influence the process of designing a logotype.
Some people face a problem finding inspiration. They are waiting long hours till an idea pops into their minds and as a result, they fail. It does not work in that way. Below you may find a list of suggestions for a wordmark design inspiration.
Wordmark Design Inspiration Tips
Step over the Bounds of Rational Thinking
Sometimes to evoke some thoughts and ideas in your head, you must stop thinking as usual. Try to combine uncombinable and break basic principles of creating a wordmark design. Look over some examples of designs and bear in mind those that have caught your eye.
Use the Internet
On the Internet, there are several sites that may help you create a logomark. Keep on searching and do not stop on the initial 5 design sites. Try to visit some art networks, where inspiration is striking from every corner.
Friends
Share your ideas with friends. Sometimes it is very helpful to talk to someone, who has no clue in the field of a logotype design. Even some funny and senseless, at first sight, thoughts can become a projection of a big project.
Leisure Time
Inspiration is the thing that comes anytime. And working on design can be too fatiguing and futile, that it is necessary to rest. Abstract yourself from work and try to do something you really love and that makes you happy.
Mood Board
Put together all the ideas that you have concerning a possible wordmark logo design. Play around with colors, images, symbols, shapes, and letters. It is a great way to clear your mind and realize how you want a wordmark logo design to look like.