Why Arial Font Should Be Top Priority of Front End Designers?
It is the utmost duty of every designer to choose the font carefully because it can bring your site to the next level and, if chosen wrongly, can also cost you. In today's world, designers are blessed enough to have maximum possibilities regarding font selection.
This guide will portray one of the best san-serif fonts, arial font. With numerous style options, it is easy to fit this font in your design. Two main designers Robin Nicholas and Patricia Saunders decided to work on this font many decades ago and successfully released it in 1982.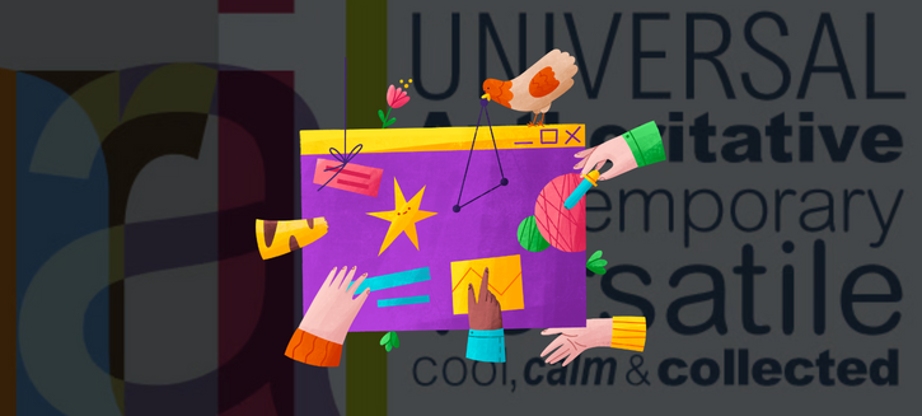 Like many other fonts, it too picked a grip and designers kept modifying the font by adding numerous features, styles, and characters. The question that must be in everyone's mind is why the front end designers should choose this font over others?
To answer it, we have come up with this detailed article that will explain a few reasons which make this font all rounder.
Why Arial Font Should Be Used in the Design
Since 1982, Arial font has made many accomplishments and has remained the top font to be used on important places. As Arial font has a free version to try first in designs, it has changed that way how graphic designers and web designers use it. Along with it, Due to many factors, it has the capability to stand tall among other possibilities.
Let's point out some factors that clearly draw a picture of why this font is the best among others.
1. A Versatile option
While picking a font, every designer's main focus is on versatility because the more versatile the font family, the more options you will have to put in the design or a website. Arial is a large family of uncountable styles and characters so one can easily choose 2 or 3 fonts from the same family that also differ in style.
Since 1982, the font styles released by this family are Regular, Bold Italic, Bold, Medium, Condensed, Narrow Bold, Bold Condensed, Rounded, Extra Bold, and the list keeps going. This reason is enough to depict why this font has massive demand and why it keeps growing with time.
2. Perfect Font for Display
One can not ignore the font that goes well for display. The beauty of this font is that it fits well on display including texts, presentations, magazines, headings, etc. Because of having numerous styles, you can adjust this font in many ways which make it extraordinary. Whether you are going to launch your fashion site or you are going to sell a product, this font can benefit you a lot if you use it correctly.
It would be wise if you use it on prominent spots where you want your reader's complete focus. Headings or important lines will be great options.
3. Enhance Brand's Value
If you examine the past history of this font, this font has boosted its worth after being employed in such places, which is an honor in itself. The first step to develop a successful brand is the logo that should be designed with extra care because it is the first point that will grab attention. If the logo lacks the spark, it will cost you.
Many people assume that Arial has become a boring font because of its overuse. It is somehow true but the charm of this font can never be ignored. The value of the brand should be your first preference and it can only come if you pick the font that has gleam.
4. Professional Typeface
Do you know what captivates the readers the most? How professionally you have built a design. Nothing is more enchanting than this. The more professionally you have created a site, the better response it will gain. For this, you have to choose a font that is considered professional and Ariel font is here for you.
San-serif fonts are typically professional fonts with clear and neat cuts. By pairing this font with other professional options, you can win the game with the lead.
5. Extremely Popular Font
It's been almost more than 3 decades since this font was produced so one can easily examine how accomplished and significant it is, including the entire family. The reason why this font is growing is the popularity it is achieving. Apart from other factors, the designers also focus on the popularity side to attain as much attention as it is possible.
From promotions to advertising to printing, you can find this font everywhere. Now you don't have any reason not to use this font because it is capable of everything.
Variants of Arial Fonts
Since 1982, a list of variants has ruled the typography field that must be mentioned in this guide.
1. Arial Regular
It is the first variant that is also called Arial. Like Arial, this font also has all the attributes to be employed on important spots. You can feature it on display, magazines, presentation platforms, printing work, etc.
2. Arial Black
The name itself explains that this variant is bold and heavy. In the start when it was released, it was made with a single pixel but with time, 1 more pixel was attached that increased its weight. A few languages that this font supports are Greek, Latin, and Cyrillic.
3. Arial Narrow
It is a big family of different weights including Arial Narrow weight, bold, Italic, and Bold Italic. Like other variants, it also holds a special place and can be freely used in different fields and platforms.
4. Arial Special
It has further 2 fonts including Arial special G1 and G2 and both have different styles and characters. This special variant can be your choice in different platforms. You can pick this option for web, printing, documents, promotions, banners, etc.
5. Arial Rounded
It is a bold and clean font and another great variant of Arial with numerous weights and styles including Arial Rounded Light, Medium, Extra Bold, Bold, etc. Currently, it is only accessible in Bold so you can use that style in your future projects.
6. Arial Light
This light version is also categorized into Bold, medium, condensed, etc. Many years ago, this variant appeared for the public with many improvements that's why it instantly clicked many designers. This variant is also the best choice for your next work.
7. Arial Monospaced
Monospaced is one of the many styles of this font. After many years, they released the Arial Monospaced version. The reason to produce these variants was to alter some letters of the Arial font including uppercase I and lowercase L. A few other letters that were re-designed are M and W.
Bottom Line
Arial font contributed a lot in the typography field as it managed to produce a big family of amazing and beautiful fonts in all these years. The way it has overtaken every platform makes it highly valuable and worth applauding. The good part is that this typeface also contains some free alternatives that you can prefer for your design.
It also makes a perfect combination with many other san-serif fonts that enhance the value of your brand and design. This guide has explained the reasons that make this find the number1 for your next design. Moreover, different variants of this font family are also given below. Hope this information is enough to make your final decision regarding this font.