7 Effective Presentations Tips for Project Managers
It is your responsibility as a project manager to offer proposals, among other things. And if you want to attract your stakeholders, you must always be as smooth as silk.
Presenting a project requires the study of hundreds of content, ranging from books and seminars to cutting-edge approaches. How do you deliver a project presentation such that your colleagues, stakeholders, managers, or clients say, 'Wow!'
It could be difficult. There is, however, nothing impossible for managers who regard project timeline presentations to be a regular part of their work.
The success of a project is closely related to its presentation. According to the most recent studies, successful presentations include 38% voice, 55% nonverbal communication, and just 7% content. If you do it carefully, you will have several opportunities to capture your audience's attention and lead them to an agreement.
So, how do you stay on top of your project management presentation? That's how! Follow these pointers and techniques!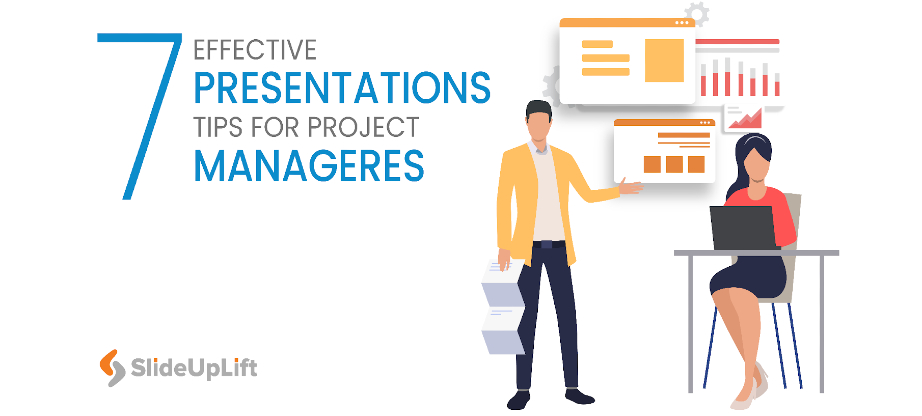 1. Frame your Project Goals
Before you begin looking for a solution to the issue of "how to create a project presentation," discuss your project's goals. When giving a presentation, you should plan ahead of time what impression you want to create.
Arrange a call-up meeting with your team members and the product owner to go through all of the specifics and objectives. If you don't do this, you won't know where you're going, and your efforts will be futile.
Project objectives could be superficially identical, but a business college presentation will be constructed differently from a pitch by a construction project manager. You can communicate your project's aims orally using images, models, and special documentation, or you can build a project timetable.
In certain circumstances, you will need to explain facts concisely, but in others, you will need to offer a more emotive picture. In any case, when planning your project, make sure you create clear and achievable objectives.
2. Set priorities
After you've determined your objectives, prioritize individual activities inside your project. It is critical to interact with managers from other areas, such as marketing, customer service, and sales. Discuss their priorities and see how they fit into the overall strategic objectives.
3. Know your target audience
Consider your connections with your audience to determine which aspects are important to them and which can be left out. Knowing your audience can also help you identify how to best communicate your thoughts.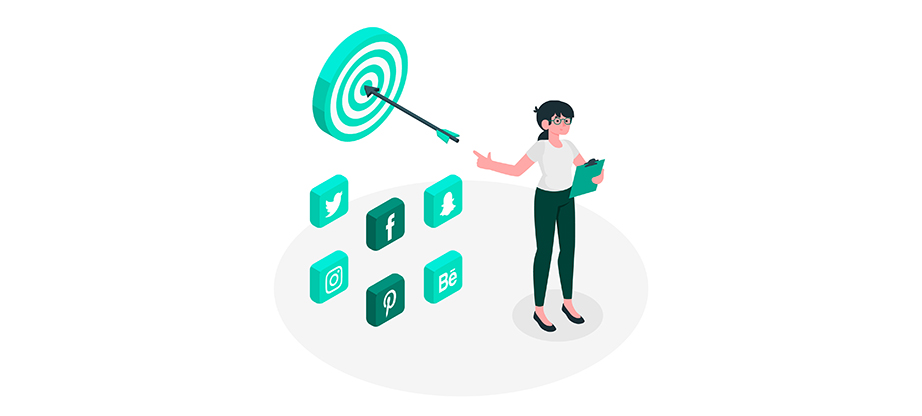 Consider how many individuals you'll be presenting your ideas to. A talk with ten people is a conversation. Getting up in front of a gathering of twenty people constitutes a speech. When you speak to more people, it becomes a full-fledged performance.
4. Do Some Research
Even if you've been presenting proposals for a long time, you must do research each time. First, you should understand more about your target audience. Are you giving a presentation to executives? Or will you be speaking with ground personnel?
Knowing your audience will assist you in structuring the appropriate presentation. Depending on their expertise, you may need to modify your themes or important points. Engineers, for example, may search for technical specifications, whereas finance managers might be more concerned with cost and budget.
Furthermore, doing research can help you be ready for everything that will be thrown at you. It is not enough to just research the information you need to offer. It would be ideal if you also went the additional mile.
This entails investigating additional intelligent questions that may be posed to you. You can better close the transaction if you are one step ahead.
5. Capture Your Audience's Attention
It's critical to grab your audience's interest straight away. You don't get to the point without buttering them up!
Starting with an attention-getter, such as an entertaining story, statistic, or remark, is one of the finest methods to do this. You might alternatively begin with a thesis statement or a synopsis of your presentation. It will provide your audience with a "preview" of everything you need to cover.
6. Prepare Your Slides
You're on time and well-prepared. You've gone through your full speech many times. Everything was going swimmingly until you gave your presentation. They call it "death by PowerPoint."
There is one guideline you should follow to minimize fatalities every time you give a presentation: keep things as simple as possible. When it comes to slide presentations, simple is best. Nobody likes to read a long block of text.
The 5-5-5 rule can help you make the content more digestible:
Five words per line
Five lines of text per slide
Only five text-heavy slides in a row
Similarly, your fonts and colors should be straightforward and easy to understand. They should be large and contrasted, such as white writing on a black backdrop.
If you want to save your valuable hours in designing the slides and focus more on the speech, you must leverage Google Slides templates. These templates give you a great starting point to speed up the presentation creation process.
7. Practice
Your project proposal's destiny is determined by how you present it. If you want to ace your presentation, you must be prepared.
It is not enough to just read your file; you must memorize it. The easiest method to do this is to rehearse your spiel until it is flawless.
You can, for example, practice in front of a mirror. If you want feedback on your delivery, you should practice with someone else. The ideas of your fictitious audience will help you improve your presentation.
Wrapping It Up
No matter how amazing your topic is, your ability to capture the attention of the audience is what makes or breaks a presentation. Although almost all effective project management presentation ideas are predicated on meticulous preparation, you also need to consider how you will convey your ideas to others.
When considering the finest methods to showcase a project, make sure you are enthusiastic about it. After all, an attentive audience can detect whether speakers are interested in the content they're discussing.
You now understand how to propose a project. Organize the sequence of all actions you will discuss, practice, and work on gaining public attention, and don't forget to choose the proper project management tool to ensure your success.