Wedding Invitation Ideas for Your Perfect Day – 8 Amazing Examples
Are you looking forward to the happiest day in your life, your wedding day? You've got plenty of time ahead, but you also want to make it as perfect as it might be. And, yes, you need bright wedding invitation ideas to make a wedding website easily and have a unique wedding! From now on you are both excited and very busy to get everything thought over, arranged, done. Just think of all these dresses, flowers, ceremony, reception, guests, invitations… This list seems to be endless. Nevertheless, with web support, life gets much easier.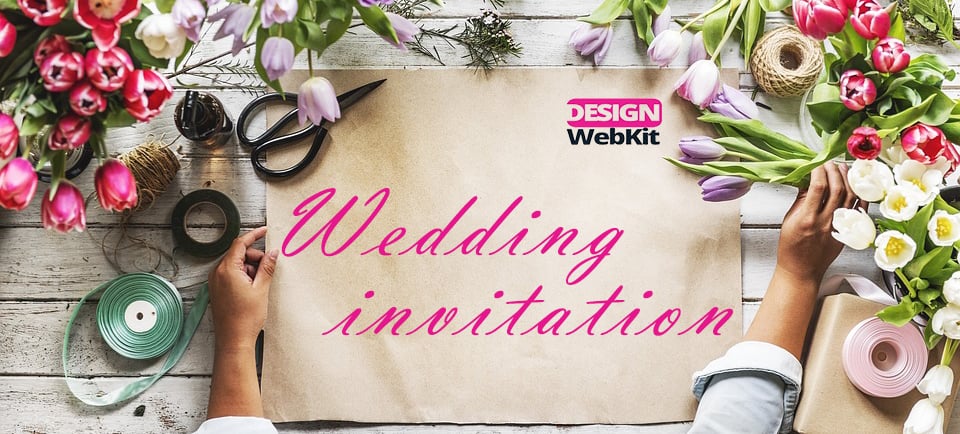 We have cherry-picked for you 8 wedding invitation ideas that will help to facilitate this hectic preparation period. And you might be sure to create unforgettable memories of your very special day. This list contains suggestions of several wedding website templates. You just customize them according to your purpose, vision, and taste. Due to drag and drop functionality, choice of effective color combinations, UI design and graphic elements, you'll be able to create completely on your own the most original wedding invitations ever.
So have a look at these wedding website templates and make your couple's first personal choices.
Wedding Website Templates Make It Faster, Easier, More Convenient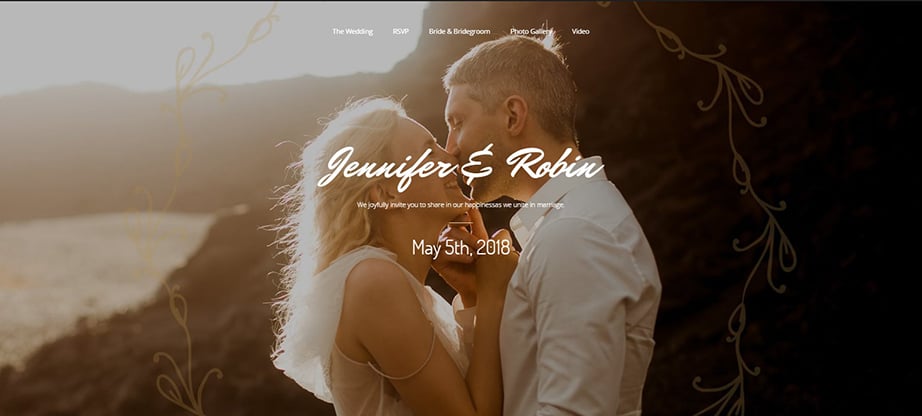 Let us share our wedding invitation ideas with you. If you want to get away from the traditional cards, ribbons, and laces, then the wedding website template for wedding invitations is right for you. Choose the style, color, size, fonts using a huge diversity of customizable presets. Then replace the default pictures with your personal photos. And write the first chapter of your family story. Make it lively with the video widget. Moreover, those people who appreciate time will find an additional convenience of online communication with your prospective guests. All the important sections are set up for you, like all the wedding detail, introduction of the bride and the bridegroom, RSVP, and your gorgeous photo gallery. Jennifer & Robin Wedding Invitation Template from MotoCMS will make the perfect arrangement for your most memorable wedding.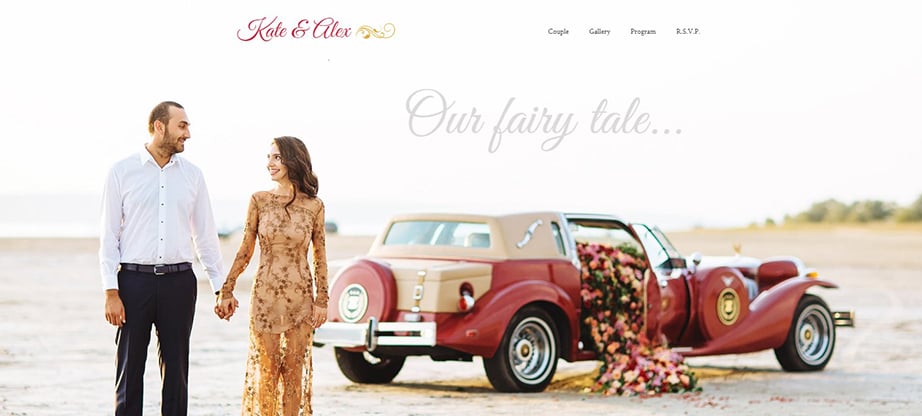 Are you set up to create your own fairy tale? Begin with the original wedding invitations brought to you by MotoCMS. Responsive design of Kate & Alex template will allow your guests to check out invitation details on any device. Besides, RSVP card will save your time and money. Instead of postal services, you will get quick online responses from your guests wherever they are, next door or abroad. And be sure not to miss your guests with the map inserts that will easily navigate them to the ceremony location. Moreover, no fairy tale involves the listener if you don't use exquisite design elements. Think of user-friendly interface, page layout, color combination and use very special fonts. Read more about the best handwritten fonts 2017 for your fascinating designs in our previous blog posts.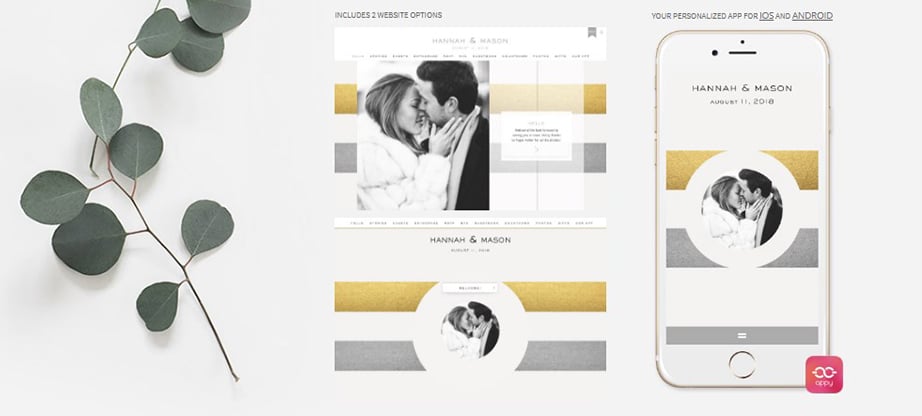 Ellie & Aiden wedding website template is one of the numerous choices for wedding invitation ideas from AppyCouple. It offers a lot of design themes from floral to modern. Time countdown will keep everyone updated on the event. So don't forget to write down every guest in the guestbook. Bring everyone closer together. They will all get the wedding details just in one click. And don't forget to control your guests' Facebook and Instagram Sharing.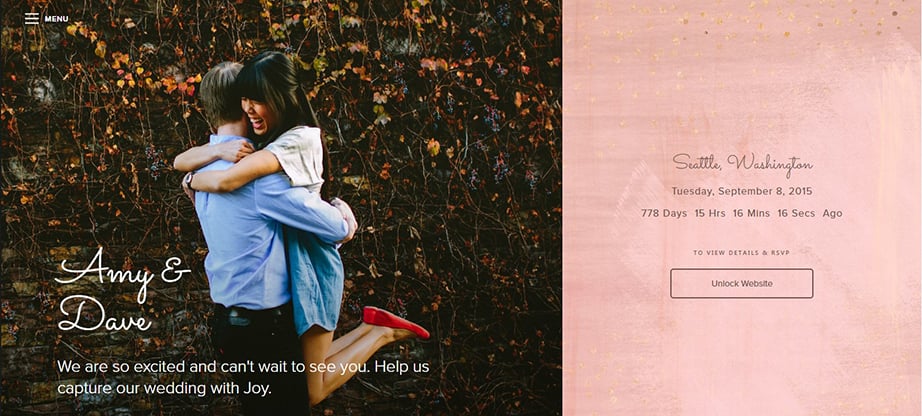 A great wedding invitation idea is to tell the fabulous parts of your love story in the Tidbits section of your invitation. Make your life easier with the very detailed schedule of the whole ceremony. Let everybody know about the desired clothes style. Moreover, your guests will appreciate it if you provide them with the accommodation options and share your favorite sites.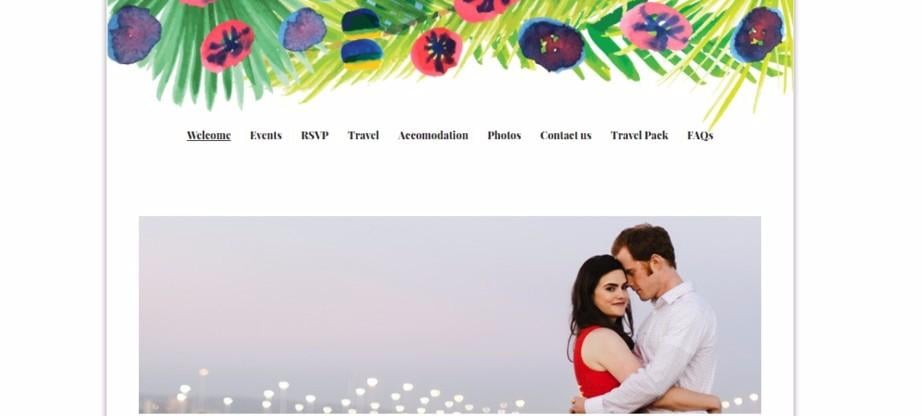 Best wedding invitation ideas are embedded in your sense of style. Then experiment with a variety of themes to create original wedding invitations. You can use a preset design or make one of your own. Glo website generator will help you with gorgeous ideas and the functionality of personalizable wedding websites. Besides, one of the unique design features might be email invitations that look and feel like paper.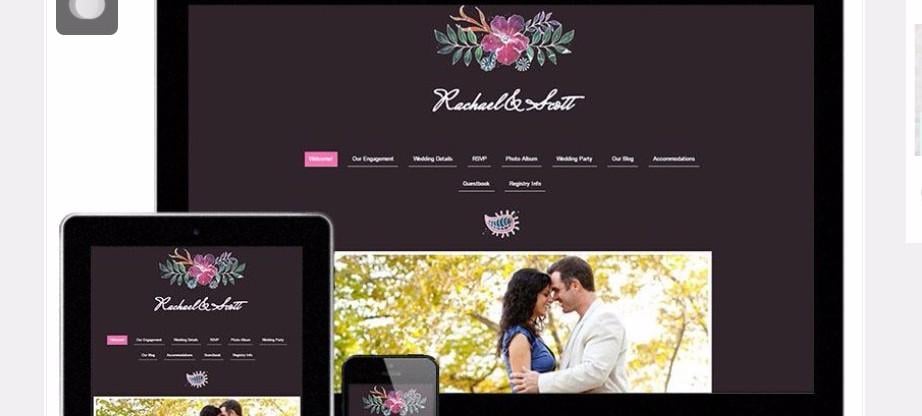 Last minute changes to your wedding plans? Get everyone updated online really quickly. It is simply fun and convenience with wedding website templates. They are equipped with the necessary features that help you to personalize your wedding website quite easily. Upload pictures, videos, music so that your guests could comment and get inspired by the mood of your celebration. Do you want to feel romantic? Then Dreamy Night Theme will make a brilliant wedding invitation idea.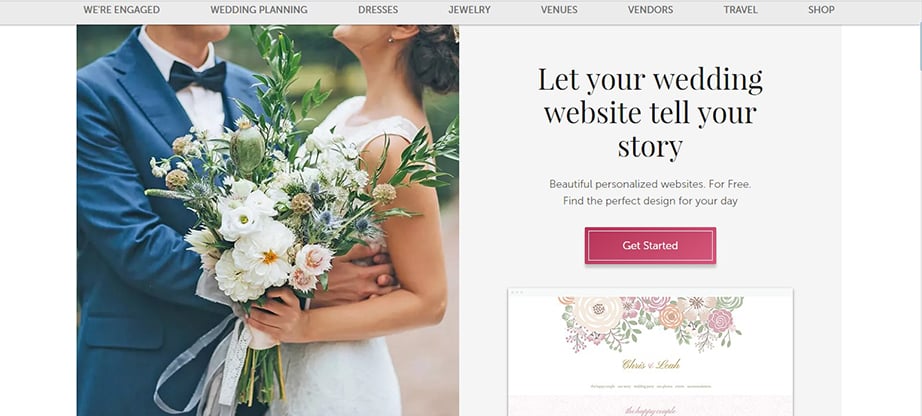 Showcase your unique style with original wedding invitations using a city theme of your wedding website template. If you don't want to turn into traditionalist hearts-lovers, share your personality, focus on your own ideas of a modern wedding. So play around and choose the city of your dream as a background style of your wedding invitation. San Francisco is dazzling? Why not?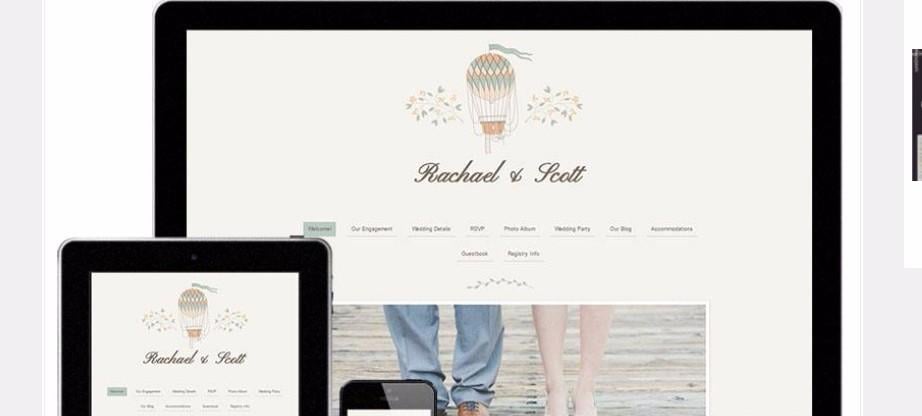 Are you both vibrant adventure seekers? Then the Skyline Avenue design will set you on the move and will involve your guests. Draft up your love story and invite your dearest to celebrate together your life-long travel. Begin with the advice on what to see and where to go at your wedding location.
I hope you have enjoyed the collection of the best wedding invitation ideas 2017. In any case, feel free to pick your favorite and suggest more lovely designs in the comments.