5 Professional Resume Templates To Get Your Dream Job
It's hard to imagine a modern professional without a well-thought CV. No doubt, a CV is one of the simple but still crucial instruments that get people hired in the modern world. Building an apple-of-an-eye CV, you can look for tips online, and you'll surely find plenty of them. However, the web is not uniform. You're likely to find the tips from different corners of the world and with different standards in mind. On the other hand, if you value your time, you can simply invest in a professional resume template, which is the right tool to get you a dream job.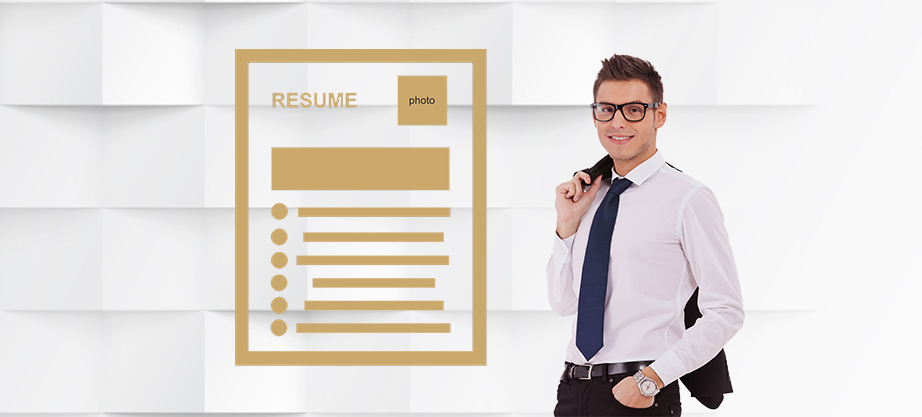 Reading this article, you'll:
learn why you actually need a CV;
see what kinds of CVs are currently rocking;
experience the finest examples of 2017 CVs for different jobs on the market.
By the time you finish reading, you're bound to know what kind of a CV you need, what aspects it should cover, and how to build such a CV in no time with a CV builder.
In talking about CV templates and what are the best ones to use we need to clear up a little bit about CV. As we all know CV means curriculum vitae and that is more typically used by academics and we are talking about resumes "corporate resumes." We may think CV and resume are the same things but actually, they are different. A CV contains more details while the resume is made of one or two pages. But creating a resume is the first thing the interviewer sees. You can use resume templates to make it more comprehensive and appealing. There are lots of sites online where you can get the best professional resume template suited for you.
Professional CVs Wanted: 5 Main Reasons To Have a Modern CV
Some call a well-delivered CV a master key that opens all doors in front of you. If your CV is powerful, you're bound to be noticed on the market and wanted as an employee of well-established companies and corporations. However, the span of a good CV power does not end at this point. The other advantages that a modern CV gives you are the following:
A well-built CV brings you more than the word of mouth. Moreover, sending your smart CV to large corporations gives you more than scanning newspapers in search of a good job.
It makes you wanted. If you have a great CV, this is not you, who are seeking a job, but your future employers, who are looking for a versed professional.
Next, building a stunning CV is a self-empowering experience. While entering all your skills, qualifications and working experience, you re-assess the value of your previous efforts and feel a better fit for the job of your dreams.
Moreover, a CV is a good self-assessment tool. It clearly shows, what skills and qualifications you're missing and may encourage you to enroll for a course or acquire other training needed.
Last but not least, a modern CV is an indicator of your literacy, the digital one in the first place. And this factor is not of the least importance when being hired.
The CV of 2017 Unfolds on PC Screens
With the benefits of a modern CV in mind, it's time to learn how to create such a CV. First of all, take into account that job market got digitalized and now relies more on PC and gadgets than on papers. This being said, a modern CV takes the form of a visually-appealing landing page that presents your background and skills in a well-structured way.
Moreover, with a digital CV, you get a chance to embrace globalization and get the desired position regardless of your current place of residence. If you go for an online CV, it will take your potential employers just one link to see your professionalism in full blossom.
So, the CV is transforming and changing the means of presentation. By embracing this transformation, you get more freedom. You get a chance not only to provide the needed information but to use the means of web design to foster a lasting positive impression.
Fortunately, you don't need to master web design and coding to create a top-notch digital CV. You can build your CV using a CV builder tool by MotoCMS and a recent professional resume template. With creative CV templates, you'll get a chance to build a stunning CV on the fly and customize its appearance with a comprehensive drag-n-drop toolkit of the builder. Review the examples below to see how a modern CV should look like.
Powerful CVs: Winning Examples of CVs that Impress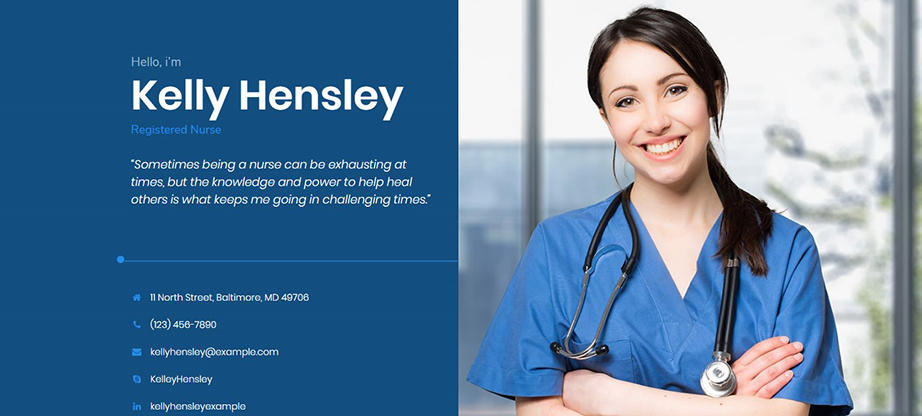 Kelly Hensley is a perfect example of concise, but impressive presentation of your CV. This professional resume template embraces the reserved and minimal design in shades of blue and makes your professionalism a pith of the CV. Being mobile-friendly is a must for a modern CV. Kelly Hensley template accommodates this requirement and looks stunning on smaller screens. Moreover, the clear-cut layouts of the template are easily customizable. Just move the blocks around and drag their corners to resize them.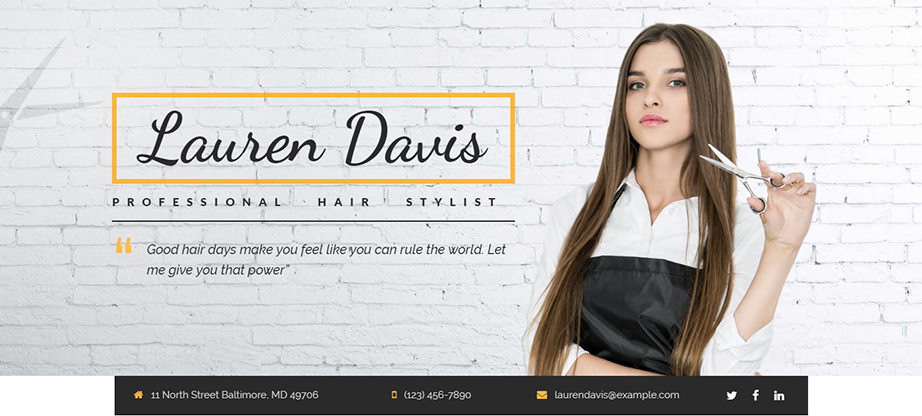 One of the top hair stylist CV templates of this year, Lauren Davis lets your sense of style shine as you apply for the job. With this professional resume template, you get a chance not only to use the power of words but also showcase your works in the Portfolio section. You're also welcome to upload videos from YouTube and Vimeo that show the unfolding magic of masterpiece creation.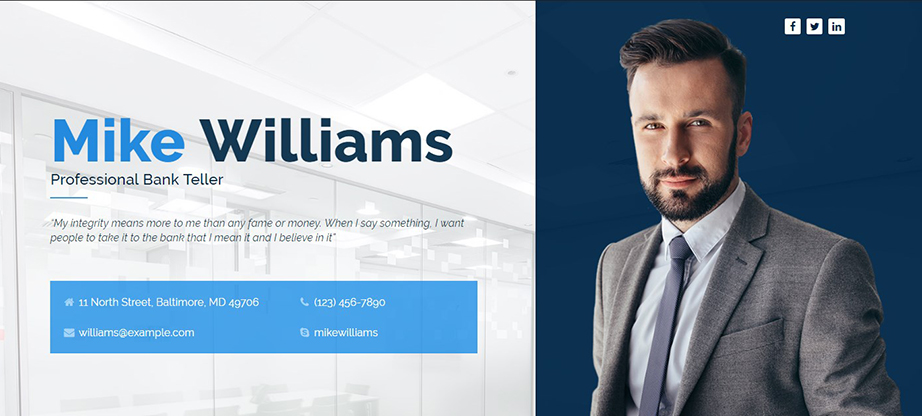 Want to impress your future employers? Bombard them with facts using the minimalist and straightforward Mike Williams CV theme. Being a bank teller, you don't need to master web design to be able to customize this theme. All the content and media are added in a couple of clicks. Finalize your resume within a couple of hours, and get ready to be invited to the interviews within a short period of time!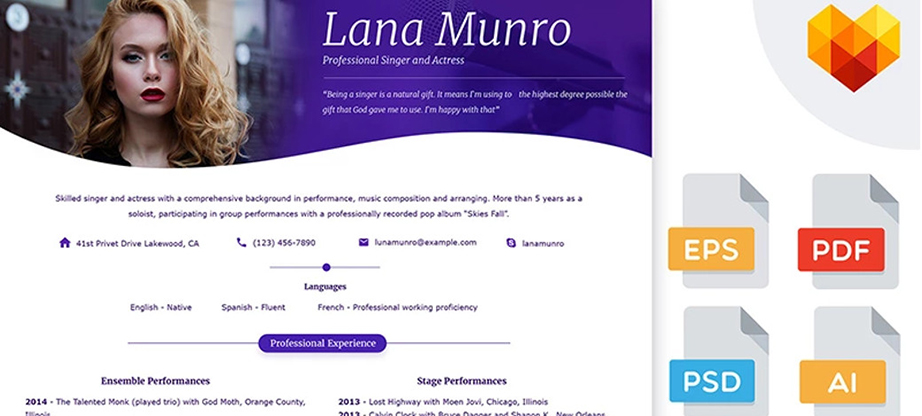 Such professions as singer and actor require a lot of creativity and inventiveness. These concepts lay at heart of Lana Munro one page CV for singers and actors. What's more, with the CV template you get a nice-to-have extra, i.e. a business card. If you have a CV and a business card with matching designs, this is two times more impressive!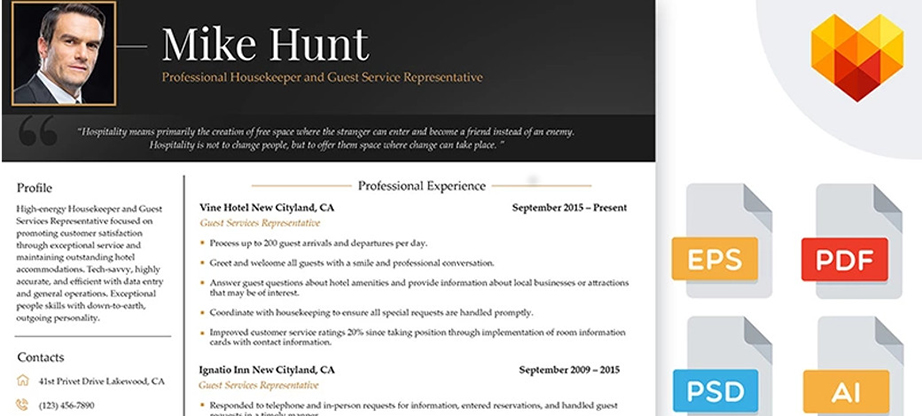 If you want to harvest the desired position in the hotel business, you need this eye-candy housekeeper template. Editing it, you won't stumble upon hassle and headache as MotoCMS CV builder makes editing the template fun. Forget about ever seeing coding as all the edits are carried out in the user-friendly admin panel of the builder.
Wrapping Up
A modern professional CV is the one that's accessible on the web and available worldwide. To build such a CV without a headache, you can use a CV builder and create a one-pager that makes people dream of hiring you. Choose a professional resume template you like most, and head toward your dream position with it. We wish you good luck in this!
Take care!