Logistic Web Template Collection – Top 15 Transport Website Templates 2018
If you work in logistics niche, it's all about fast and high-quality delivery that pleases your clients. Many providers do transportation services with flying colors, but fail to ask themselves a question: "What kind of a company image do we deliver online?" However, having a sound web presence is a core staple to catch the eye of new clients and stand head and shoulders above your competitors. Today, we're here to talk about what it takes to power a sound transportation business web presence with a top logistic web template.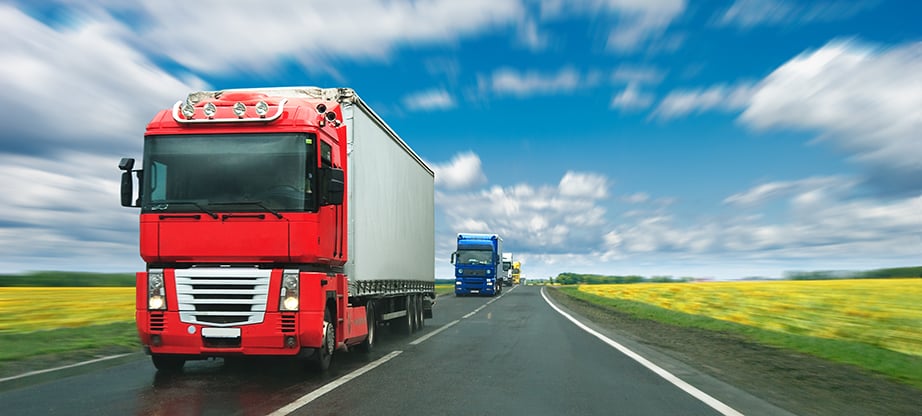 Choosing Your Transport Website Template 101
It's no exaggeration to say that the choices you make when creating your website, in no small part, determine you subsequent success on the web. The choice of website creation tools and the template determines everything: what UI and UX your website will deliver, how well it'll do in terms of SEO, how friendly and simple website creation process will be, etc. That's why you can't jump on choosing proper transportation website templates before you brush over some reliable advice. We're about to deliver it, bringing you a checklist of what to look for choosing your best logistic web template:
First of all, you need a logistic web template of unquestionable quality. That's why you've got to look for themes on the sites of reliable and well-established providers. Don't entrust the future of your website to random providers. Choose the companies that have a sound reputation. Your satisfaction and positive feedback really matter to them, so they stand for what they deliver.
Secondly, care for mobile users. Our lives are increasingly digitalized. That's why the pool of mobile users has never been larger. To make it to the top, you've got to make sure your site delivers a splendid mobile experience. Look for responsive templates and check the quality of mobile experience delivered with the Live Demo.
Thirdly, you've got to figure out, what it takes to customize the chosen theme. Direct HTML code customization is a pain, especially for non-techies. If you're new to this all, look for a theme that comes with a WYSIWYG web builder.
Finally, opt for a theme that's well-documented and fully supported. Having a bunch of step-by-step guides by your side and a person to help you with advice are the best things that can happen to you when you're lost on your way.
In fact, these points are just the must-haves. If you make a good choice, you can get a lot on top of this. Let's dig into what a modern logistic web template can deliver, by looking into the features of Transportation and Logistic Website Template, one of the newest MotoCMS premium templates released this spring.
Transportation and Logistics Company Website Template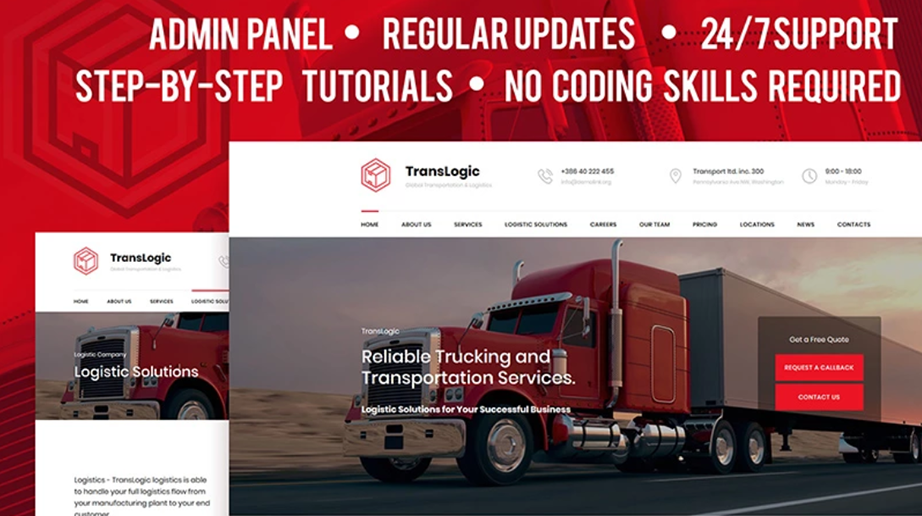 One of the finest responsive website templates you can find on the market today, this transport website template is a universal solution to power a transportation website of any kind in record time. In fact, this template brings you not just one homepage design, but 4 different homepages. See their designs below:
Transportation & Logistics Homepage: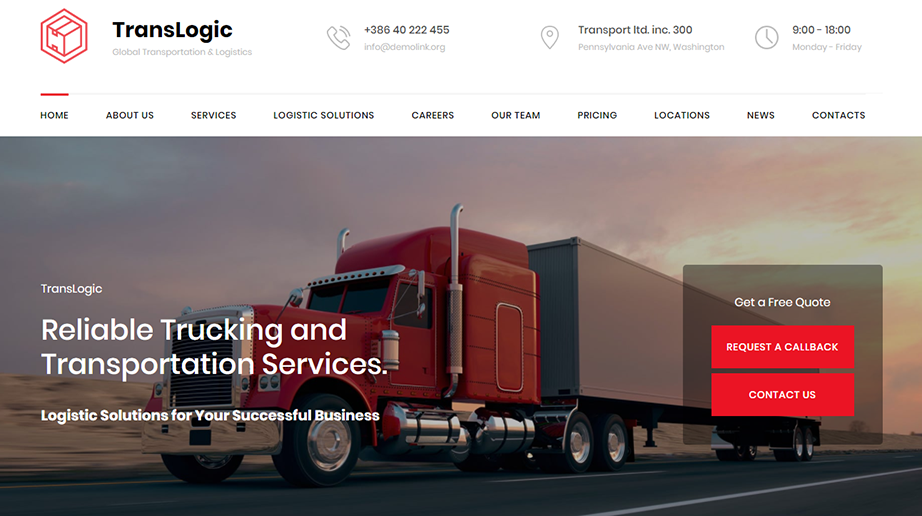 Private Jet Company Homepage: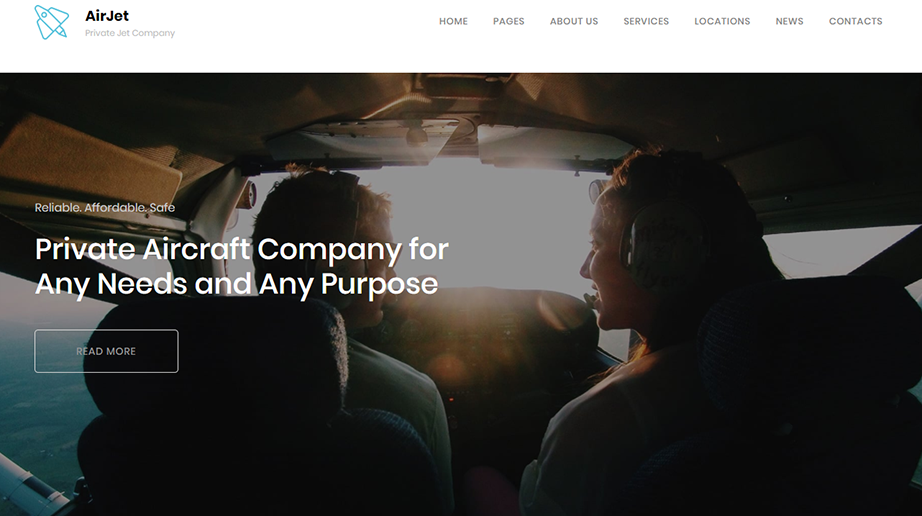 GPS Fleet Tracking Company Homepage: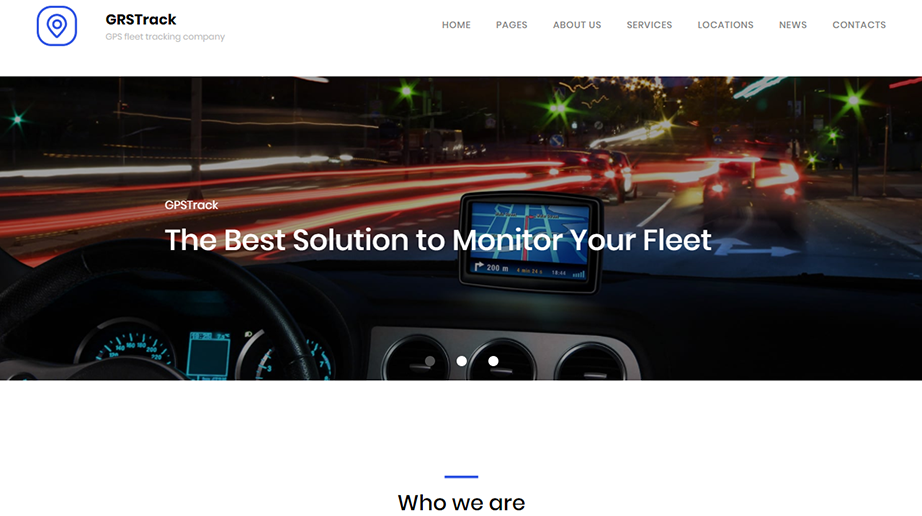 Taxis and Executive Cars Homepage: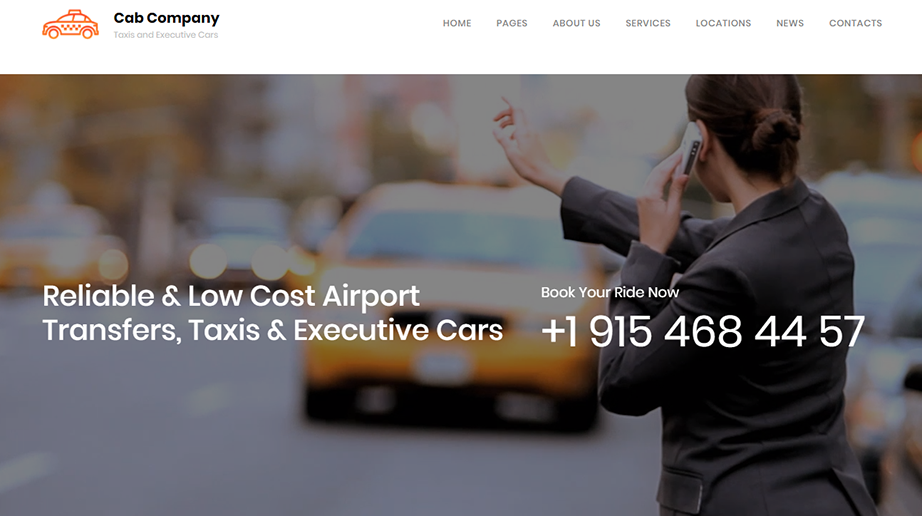 Having these four homepages handy lets you choose right the one you need and finalize your site within a shorter amount of time.
Next, Transportation and Logistics Company Website Template is built with the specific needs of website creation newcomers. To install it, you'll need less then three minutes. Customization process is also streamlined thanks to MotoCMS 3 handy drag-n-drop cargo website builder. Thanks to this editor, you can implement changes with drag-n-drop, tweak options on the right and immediately preview your changes within the interface. That's how your website editing interface looks: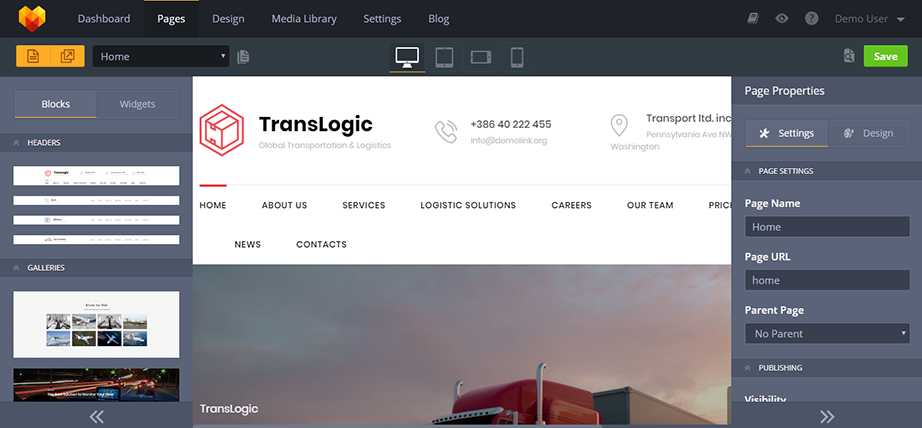 The thing that I find really great about the editor is its comprehensiveness. Next to each section of the editor, you've got a 'question mark' icon, hovering which pulls a tooltip informing you what you can tweak in this block of settings. What's more, comprehensive illustrated tutorials and guides are already pre-built within the editor. They'll show up every time you're up to making certain changes for the first time and will introduce you to all the aspects of website customization process: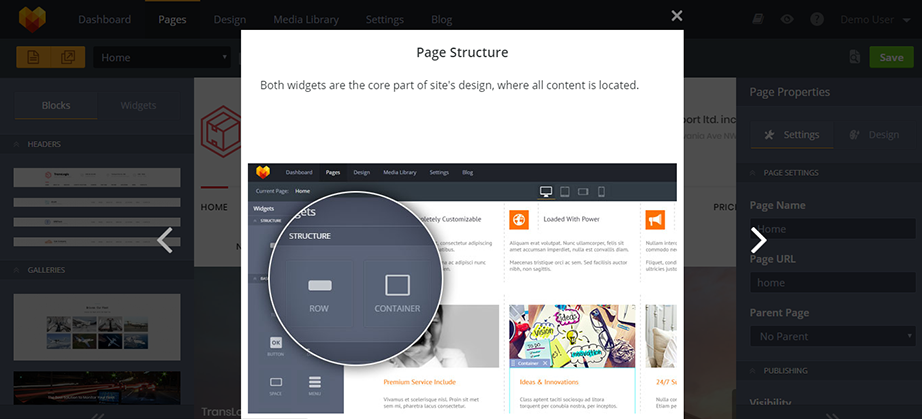 To top the ease of customization off, MotoCMS team provides 24/7 reliable and customer-friendly support that will help you if you bump into any difficulties customizing the theme. They offer real-time Live Chat and Phone support, as well as have their own ticket system.
It's time to discuss the features of this premium logistic web template. You can find the list of them below:
Responsiveness. This top template is polished to look perfect on every device. It's Retina-ready and cross-browser compatible.
Parallax. Adding this trendy visual effect to any page of your website takes just one click.
Galleries. To improve customer UI, add breathtaking slider, carousel and grid galleries with more than 40 animated effects to any section of your site.
Audio & Video Widgets are your shortcuts to adding multimedia on the fly.
Social Integration Widgets let you effectively acquire new clients via popular social platforms.
Blog functionality lets you take advantage of the power of content marketing.
Moreover, you can get in touch and engage your customers with a Newsletter Subscription Form.
Google Maps Widget makes embedding a map pointing to your office's physical location a non-issue.
i-frame Widget provides for embedding third-party content to your site.
You can also add code snippets with Embed Widget any time this is necessary.
All this sounds like a pretty vast set of useful features every website owner would dream about. On top of this, Transportation and Logistics Company Website Template is highly performance-oriented. It will please you by outperforming the majority of logistics themes available and making your site's bounce rate impressively low. What's more, the theme is optimized for SEO and provides for scoring higher on SERPs than ever before.
Top Transport Website Templates 2018
The template we've just examined is not the only impressive brainchild of MotoCMS. They have many years of developing transportation premium themes and shipping company website templates free behind their backs. So, if you need a high-quality logistic web template, check out our picks from their collection of transportation website templates below.
GPS Responsive Website Template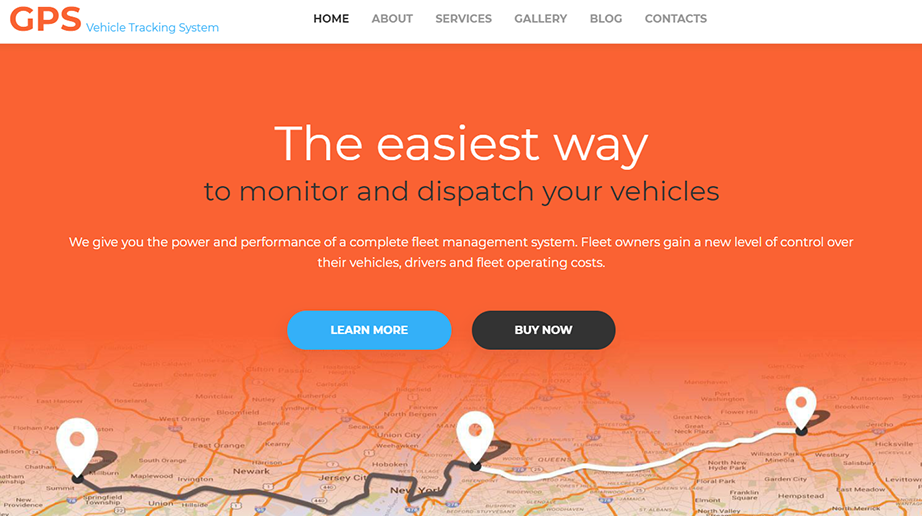 Leptori: Trucking Company Profile Template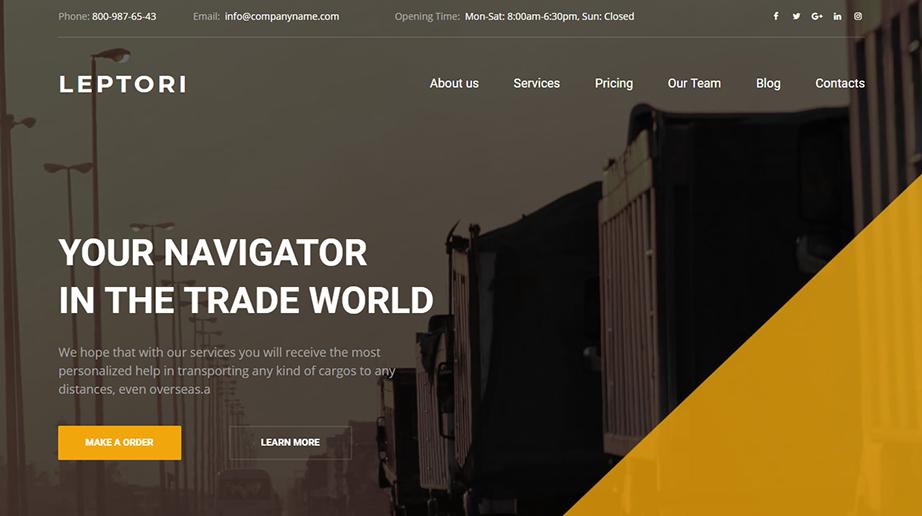 Taxi Service MotoCMS 3 Website Design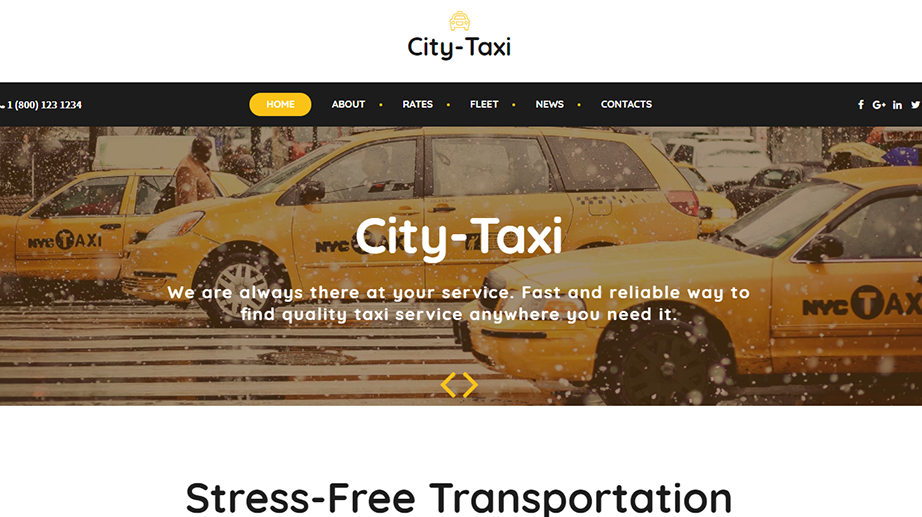 InTime: Moving Company Moto CMS 3 Site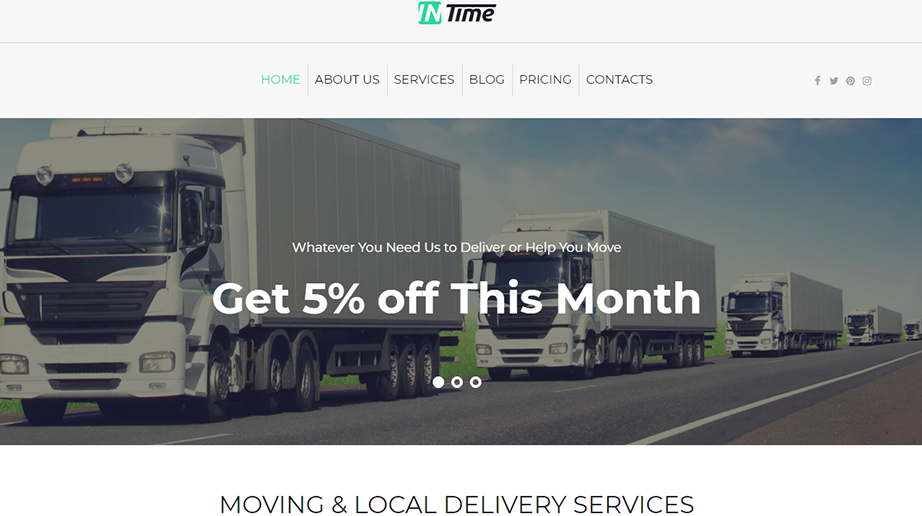 Private Airline Company HTML Website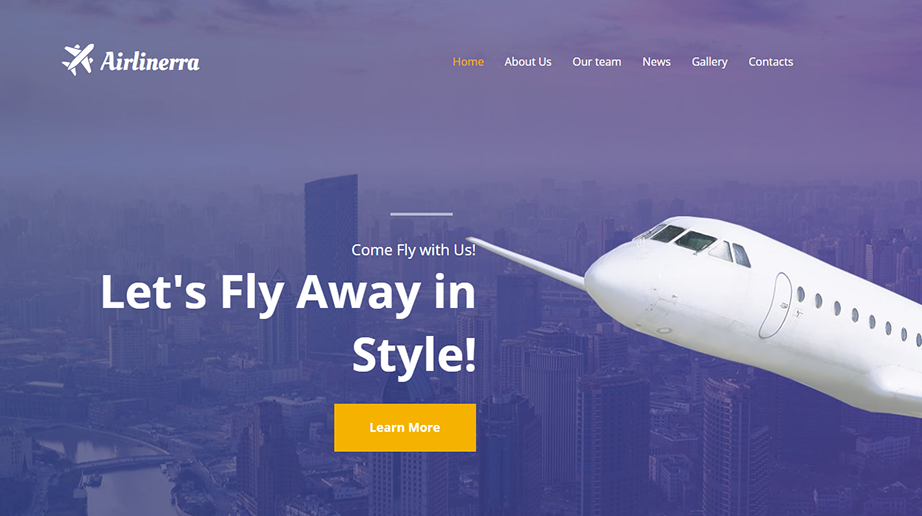 Private Airline Premium MotoCMS 3 Template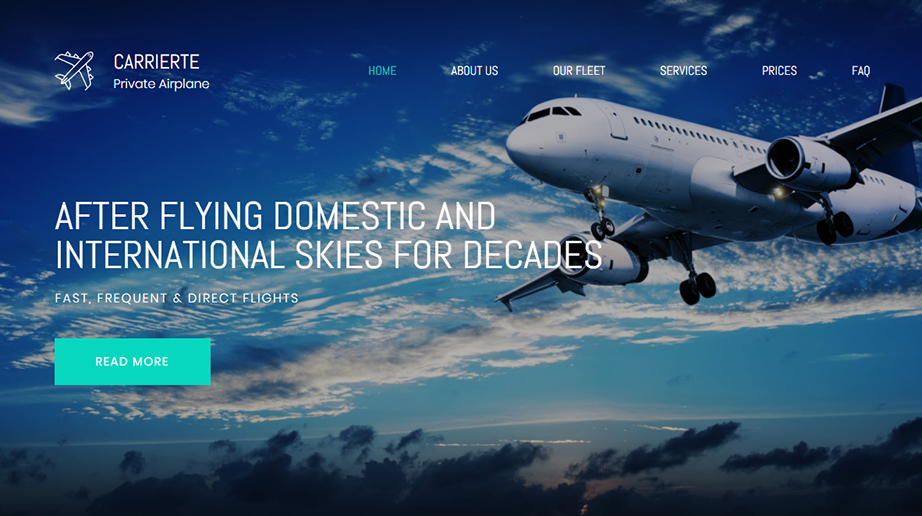 Give A Lift: Taxi Services Website Theme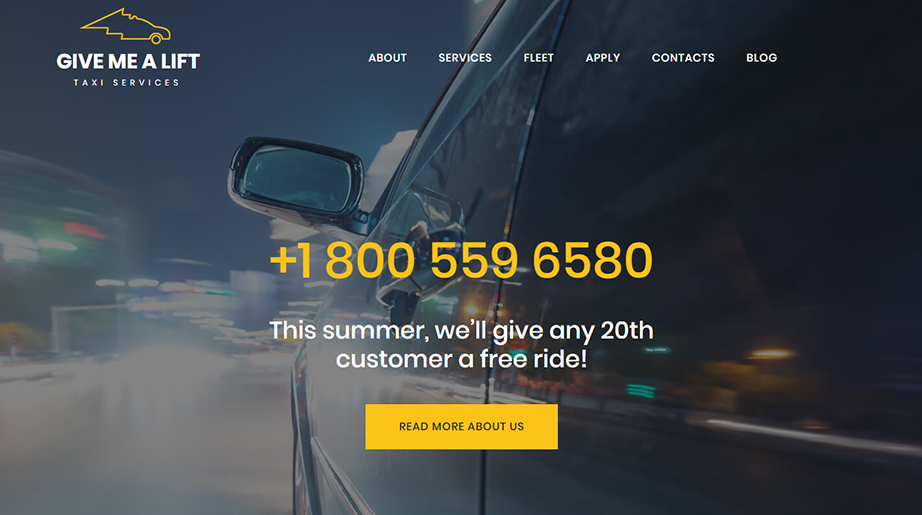 Drivero Responsive Website Design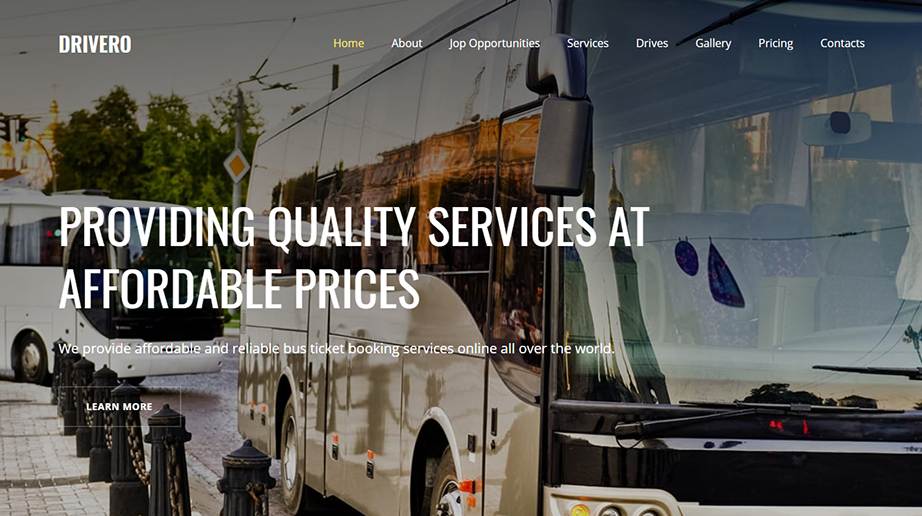 Porto: Seafaring, Transportation & Logistics HTML Website Template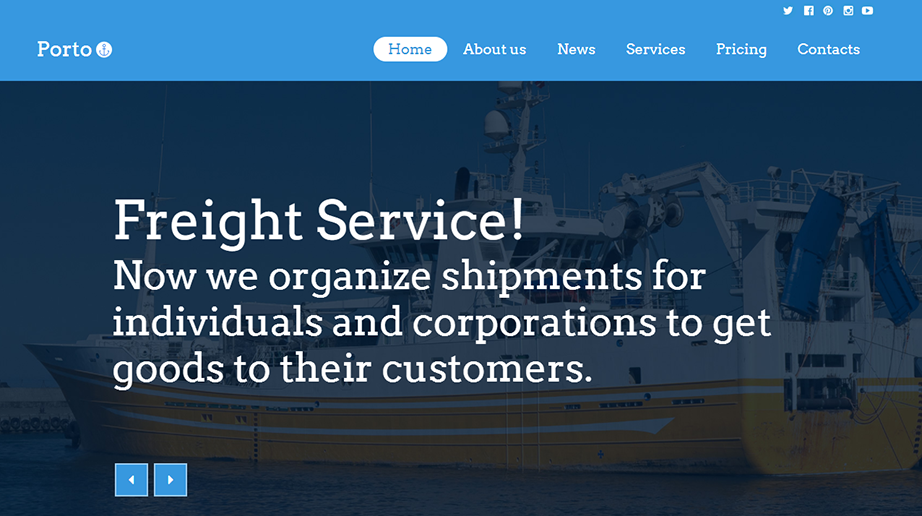 Moving Help Responsive MotoCMS 3 Site Design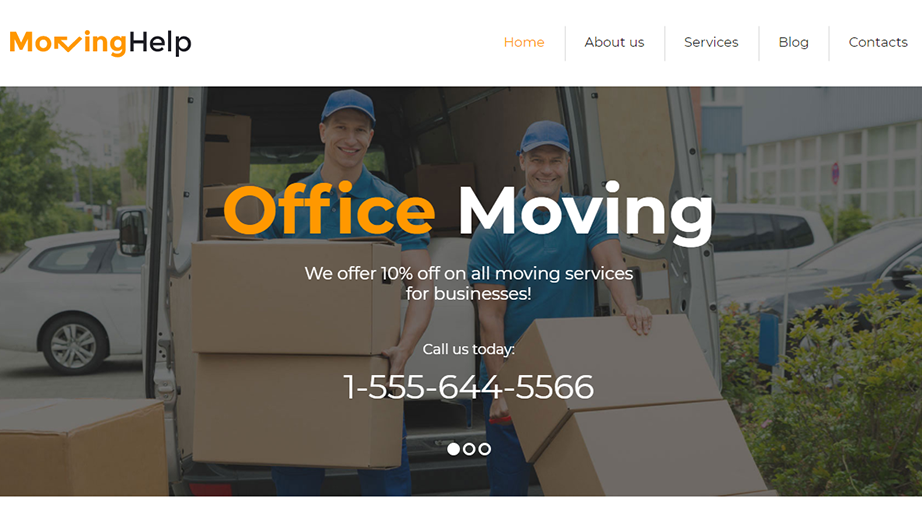 Encompass: Freight Forwarding Responsive Website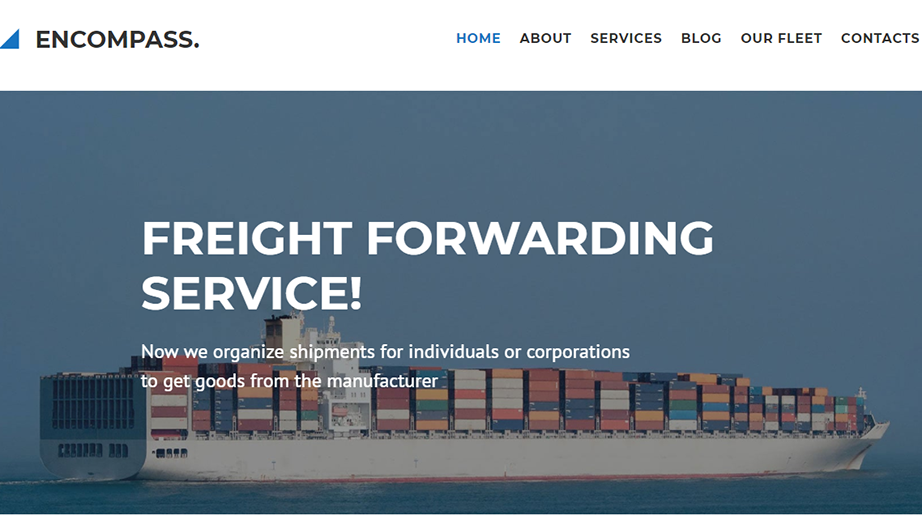 Taxi Vip Responsive MotoCMS 3 Site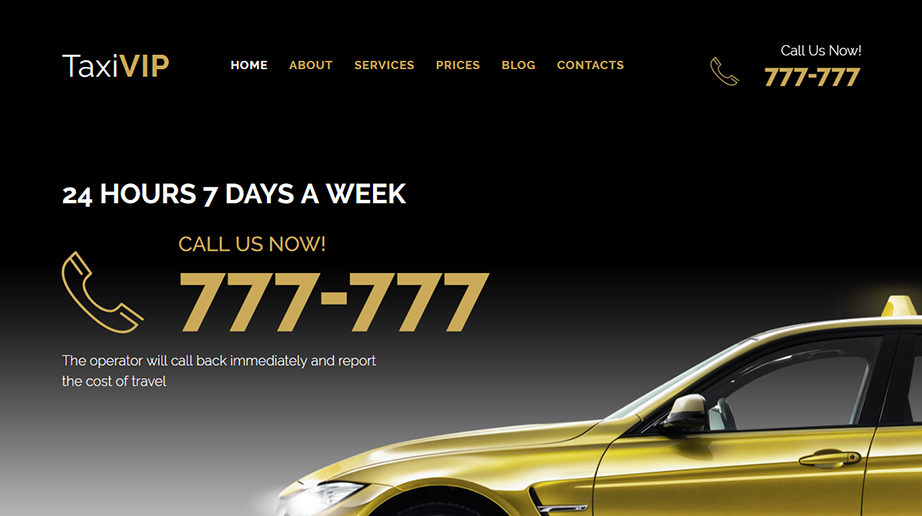 Delivery Co: Trucking Company Profile Template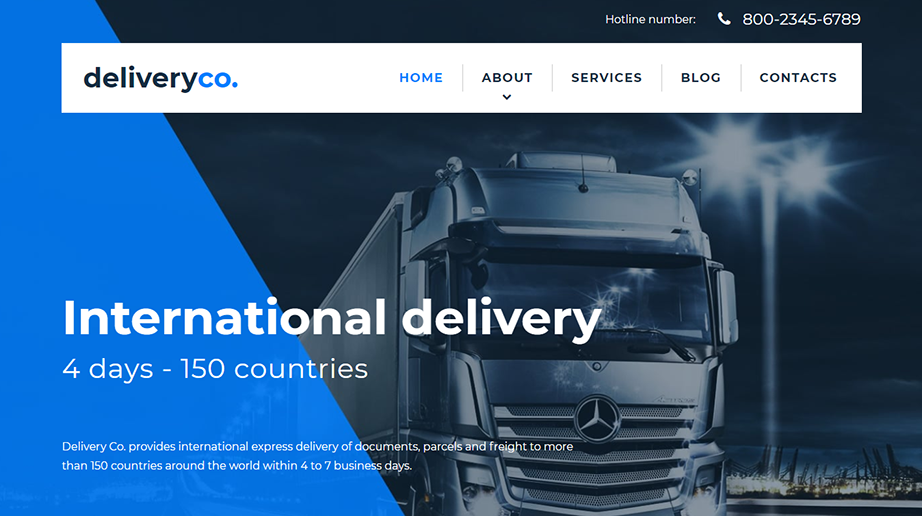 Bus and Coach Hire HTML Website Design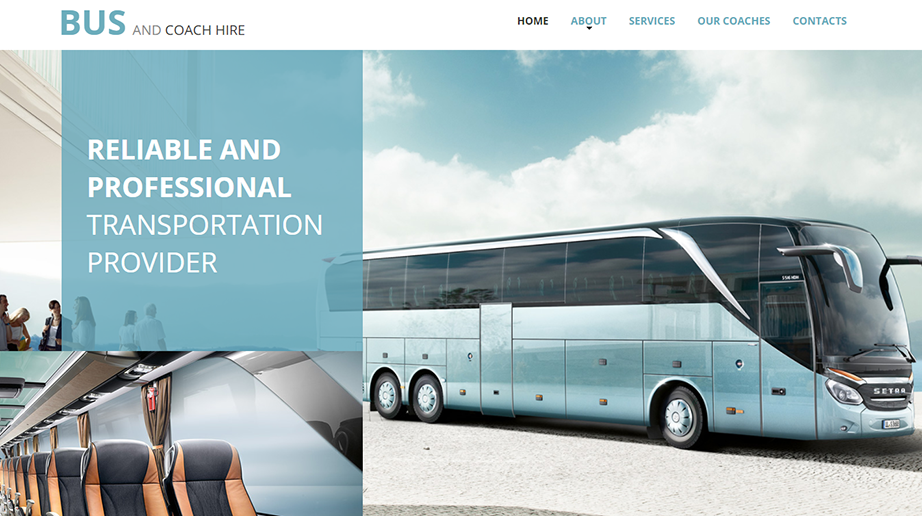 There's one more thing we've got to tell you before wrapping up. You can get a pre-taste of any of these top 15 transport website templates with a 14-days free trial. During this period, you'll have full access to the website's admin panel and customization experience at no cost. So, you can start creating your website without spending a penny. If you love the experience, purchase the theme and continue working. All your previous edits will be preserved.
Wrapping Up
Now you know what kinds of features to look for when choosing a logistic web template. Have any of the top logistic website templates impressed you? If yes, do not hesitate to go for a free trial right away. You don't have to provide your credit card details for this.
What features do you look for choosing your perfect transport website template? Let us know in the Comments section below.
Stay tuned for more!