iOS UI Kits – Useful Collection for a Perfect User Interface Design
If you are a designer, you would relate to this statement real well-designing works best when done from the scratch. Yes, you want your unique and original style speaking volumes, when people use the mobile app you have designed. However, at a time when you are required to launch the app to the market at the earliest, you really don't have many days to get your design done from the first level. So, where does that leave you? At that point of time, a useful collection of ios ui kits will reduce your time and efforts to get you going faster.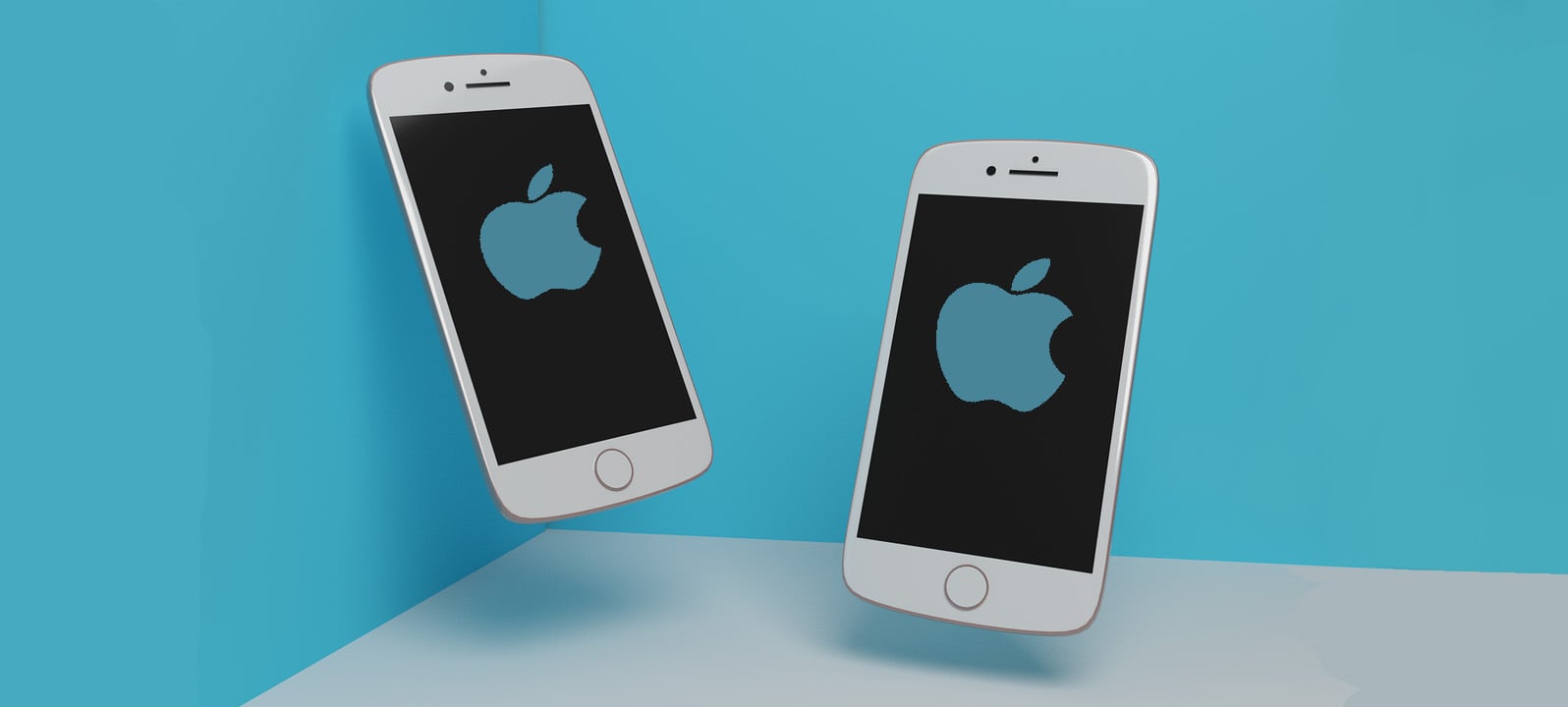 Using components already in use or, piggybacking someone else's design and seeking inspiration from that. That's where you are wrong! You still have the option to design original with the speed required of you. How?
Free iOS UI Kits Collection
Here we are with the goodies, months before Christmas, which would make you merrier as a designer. A bunch of ios ui kits! Yes, you heard it right! These design kits come armed with all the necessary arsenal such as navigation buttons, icons, forms, login methods etc. to get started with the mobile app design that meets your own goals and requirements.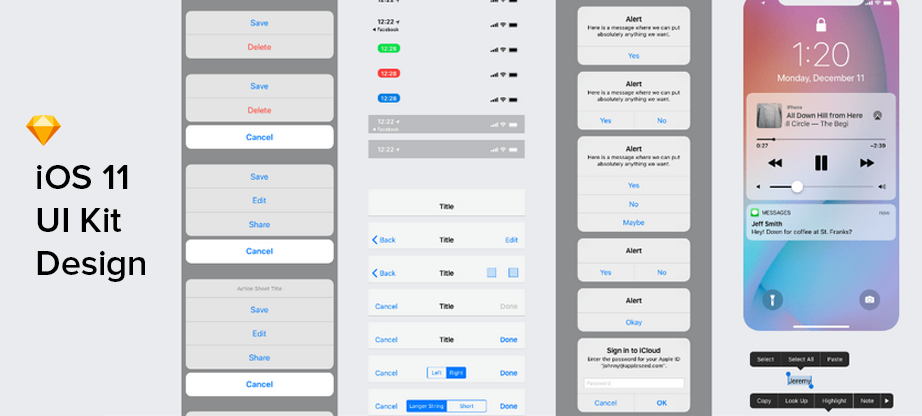 A sketch kit, complete with all the elements and designed specifically to meet the Apple Human Interface Guidelines, this UI kit contains all the essential text styles, nested symbols as well as the different dark theme components. You will be able to use the naming convention that has been standardized by the Apple guidelines. Customization is easy for the icons and symbols with this ios ui kits, and it is a completely adaptive kit.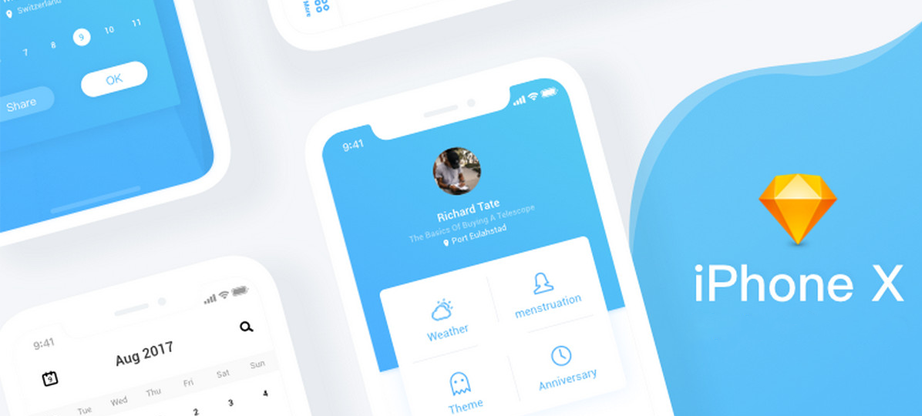 Considering iOS 11 is the latest version displaying an iconic interface, the GUI for the sketch app will help designers deliver their projects and create high-performance icons and navigation elements. The GUI kit for iOS 11 sketch app comes with 22 screens, a total of 10 keyboards and a range of fully vector elements. These vector shapes are layered, organized and grouped. You will enjoy using this resource to complete your design project.
Screens and Components Kit for iOS 11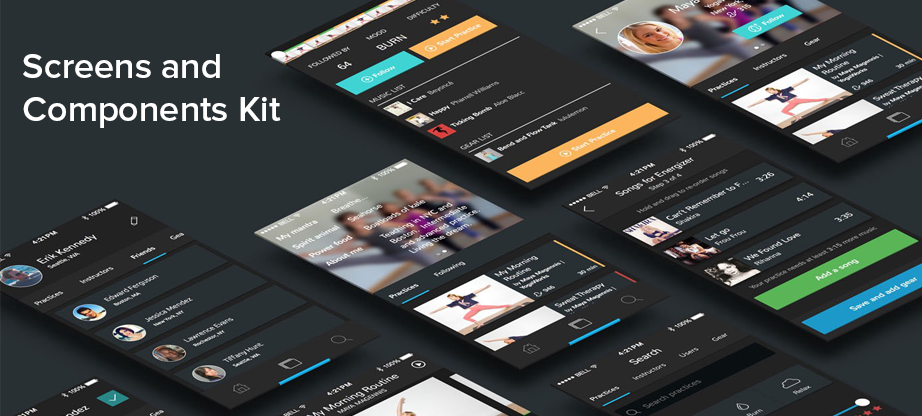 Creating screens for the iOS app design that you are developing? This kit will make the things easy for you. The UI kit comes with Apple's HIG along with several designs for iPhone X and iPhone 8. These files contain nested symbols and different text styles along with resizing options.
The routes UI kit comprises of various categories such as online shopping, traveling, social media, user profiles, menu, signup and login. You can give a complete walkthrough of the various forms to the users, and ensure a flexible on-boarding process. The different elements used to define the kit are vectors and can be scaled as per your need. You get a minimal and modern color scheme as part of the design, and can design high quality screens for the categories mentioned earlier.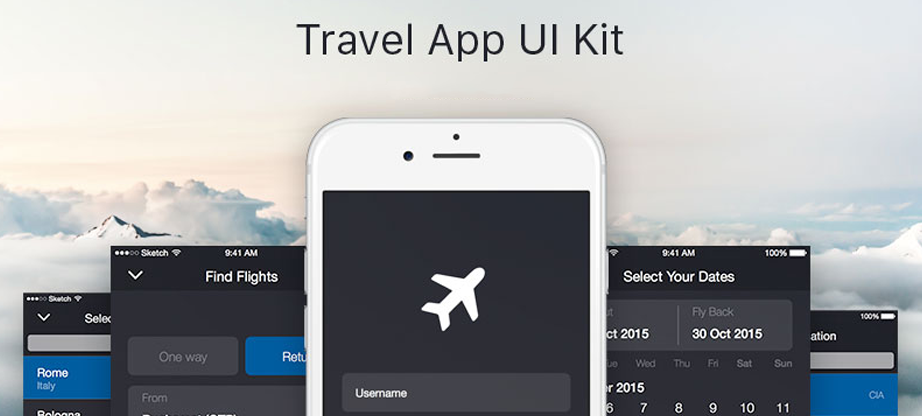 As the name suggests, this UI kit has been specifically created to help you app ui design for travel apps. You get access to more than 15 mobile screens that include functionality such as login, country view, information of the place, the gallery, map view and other necessary features for the travel app. You can easily customize the design and the features to meet your individual goals. The app screens are available in sketch format, making it easy for you to design the prototypes. The clean design makes up for usable apps.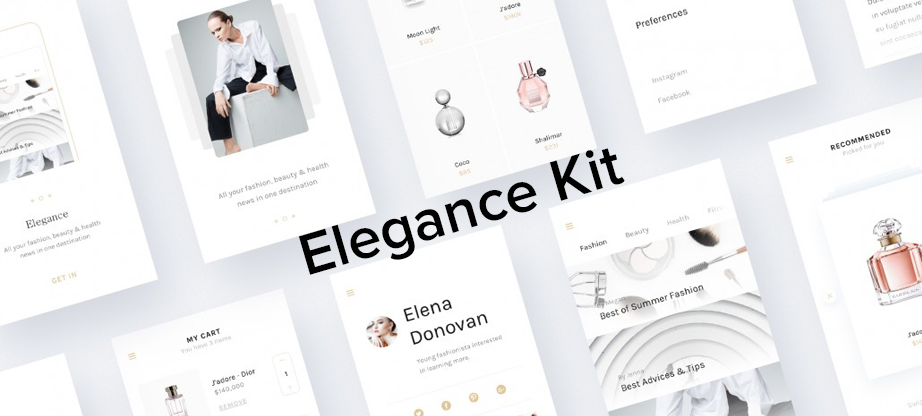 With over 12 industry standard PSD screens devised specifically for the ecommerce industry, this UI kit will help you design mobile apps for the clothing and fashion departments with ease. Creating a functional prototype is not just fun, but also quite easy with this app solution. This kit is complete with all the different types of screens that you might need to complete your business presentation or to prototype your solution. You get all the design files in PSD format, making it easier for you to convert it at the development stage.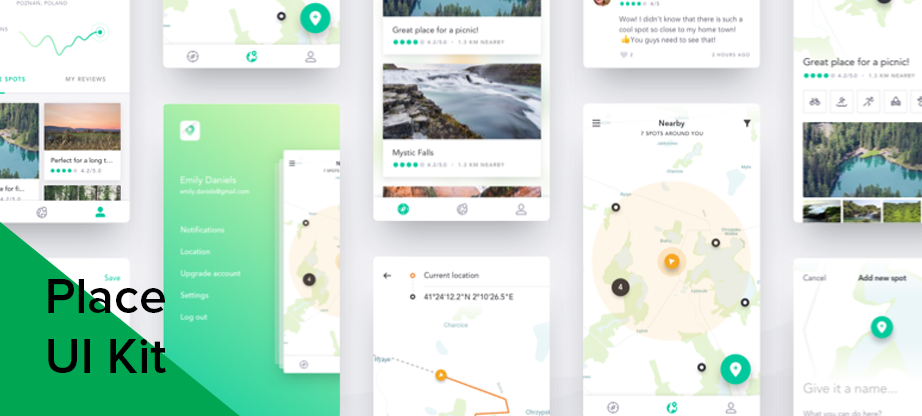 Want to design an AR-based mobile app, then the Place UI kit is your go-to place. With over 22 iOS 11 screens and various vector icons, this ios ui kits allows you to create the lists, catalogues, maps, tips etc. that will allow you to enhance the AR experience for your users. This kit is designed for the sketch application, and uses the iPhone X resolution.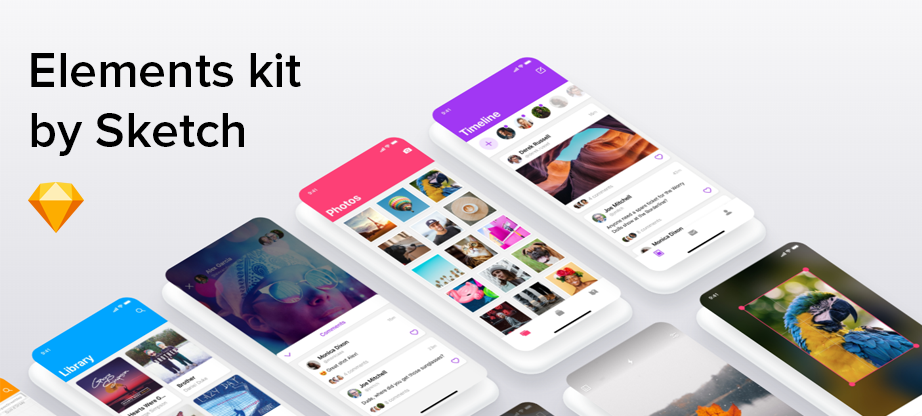 When you are one who loves exploring themes and different designs, this is the kit you should be opting for. It comes with 35 templates, 5 themes and over 175 symbols, making it easy for you to create your unique designs. You can create food, photography, travel and other apps with this kit, as it includes the necessary screens for all the different types of apps. The way the kit is designed, you can accelerate design process and manage the workflow with ease.
In a Sketch format, bright and colourful mobile ui kit for photo sharing app is available.  It covers more than 50 screens and a lot of useful elements from search bars, buttons, sliders to camera and notification bars. if you are planning to build a photo app then, this kit can be a super time-saver.
This is a great UI kit of a perfect ios app for making international calls flawlessly. It includes more than 30 different screens and UX flows such as recent calls, onboarding, contacts, dialing and selecting favorites.
We all know that Telegram is a well-known messaging app. So if you work with the market and require to develop Telegram bot, this UI kit will be there for your help. Because It has six app views – contacts, contact search, search query, bot welcome, dialog and charts. It appears with extensive symbols to make app UI design clean.
Summing up
These list of ios ui kits disclosed here are all easy to use, and help design usable app solutions for your mobile app ideas. If you need to manage your workflows while managing a class design process, you should opt to choose one out these ios ui kits. They help you design for the iOS 11 version, and make designing quite experiential.
Let us know which one you tried, and what was your experience, in the comments section.