6 Creative Ways of Building a Hotel Website
Modern business cannot develop without going online. With the growing importance of Internet communication and mobile accessibility, any business should be presented online. And hotel business is no exception. Moreover, this kind of business is the one that gets a major amount of customers from Internet.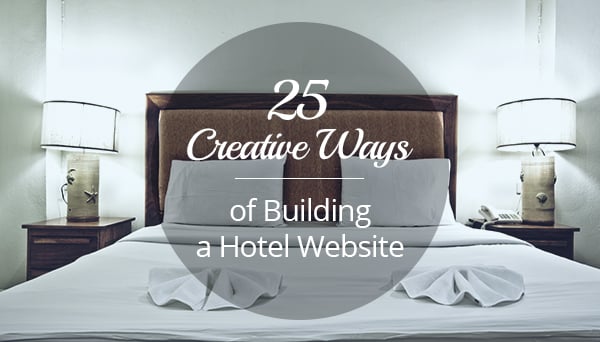 Hotel Business is a local with some peculiarities that other locals don't bear. Thus, you should create a hotel website keeping those special traits in mind. Despite that fact, building a hotel website is easier than you might think. With this collection of tips and tricks you will make a cool-looking and conversion-focused website for your hotel business.
Tips for Building a Hotel Website
To get the most of online presence, your hotel business should get smart and offer competitive facilities to its customers. It's hard to imagine a good hotel that doesn't offer a Wi-Fi connection or room conditioning. The same thing is for a hotel website. You should pick up the best hotel website template that has all necessary functions including a good SEO, navigation and contact forms. Here are a few more ways of making your website for a hotel stand out.
1. Mobile-Friendly Design
Today no website can feel safe without being mobile-friendly. The recent Google algorithm update significantly lowers websites that are not ready for mobile-device use in SERPs. And for hotel websites it's a major reason to have responsive design. More and more people search for the nearest hotels and accommodations right from their tablets and smartphones, so you definitely should check if your website is mobile-friendly.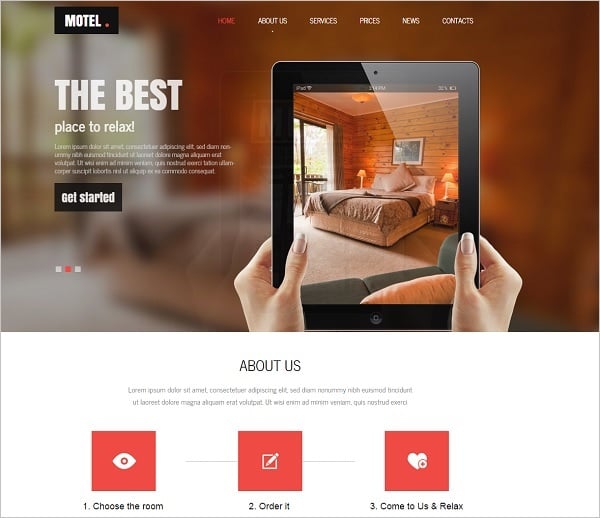 2. Clean Style
Today minimalist (or clean) style is one of the best designs for almost any kind of website. Customers visit business websites to find the information of interest but not to admire its bells and whistles. Website design should highlight the most important function of the website, guide a visitor through its architecture and allow finding the info in mere seconds.
In most cases, hotel website color palette includes light pastel colors. Light beige or gray are perfect for showing interior photos and outdoor sights. Sometimes a white can be the best color to show all the purity and beauty of a hotel. White is the color of purity and it can also hint the perfect cleanliness of the hotel rooms.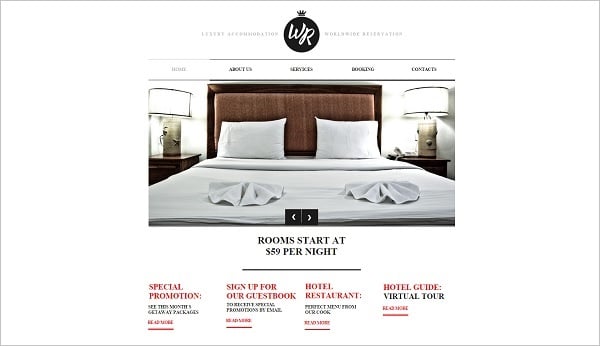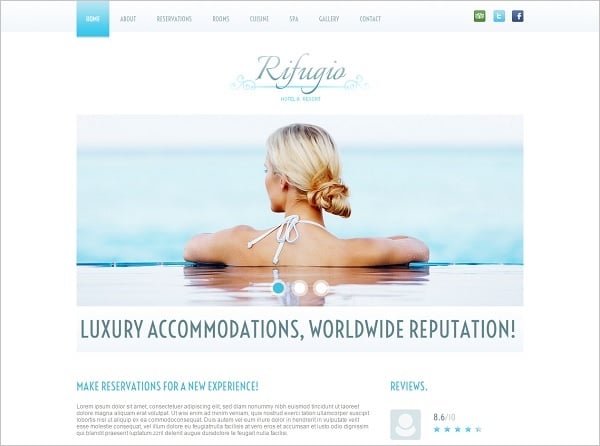 Dark color palette is rather used to highlight the elegance, chic and a high status of your hotel. This palette will fit hotels that are mostly aimed at business people and offer additional services (like conference rooms, wedding halls etc.).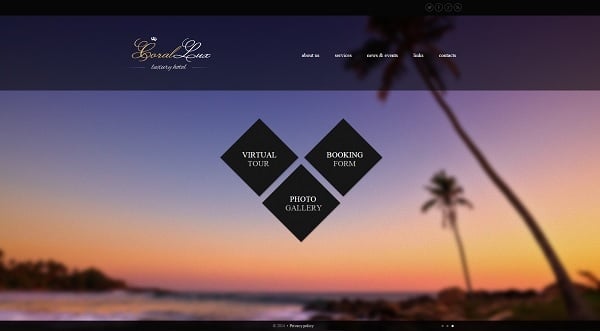 3. Photo Gallery
Visual appeal is one of the most important things for a hotel website template. Beautiful photos of hotel accommodations and stunning sights around it will add to its overall image and give visitors clear idea of what to expect.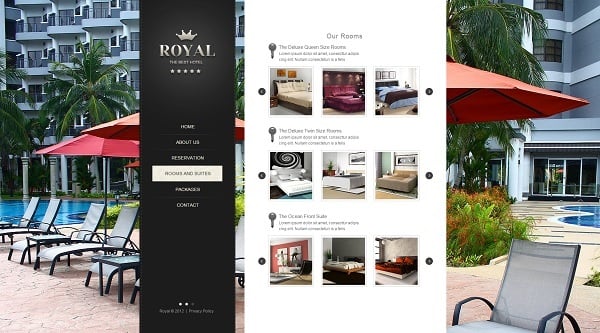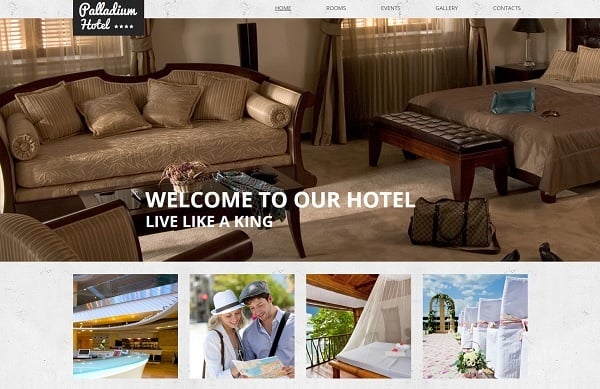 Of course, stock images won't work here. You should add only high-rez photos of real rooms and environment. No cheating with stock photos – people will know anyway and your reputation will be ruined in a wink.
4. Navigation and Information Architecture
The main trick here is creating an easy-to-use navigation menu and website structure that clearly leads a visitor to any category he or she needs. Discard drop-down menus with multiple subfolders, narrow it to 5-7 categories and allow users to easily find answers for the most popular questions (like location, prices, services etc.) on a Home Page.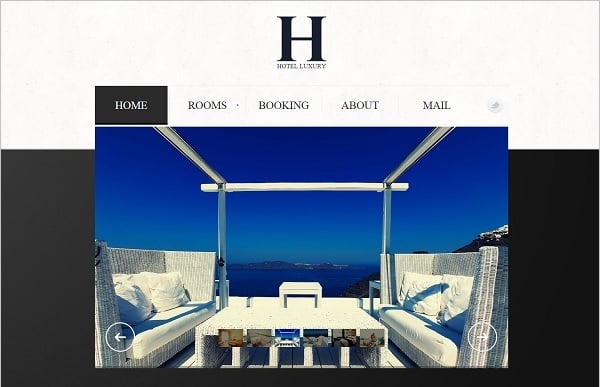 You don't need to dig too deep in building website's information architecture. Home page, Gallery with photos and contacts page are enough to represent the entire hotel facilities and offer booking right from the website. You can also add a separate About page to give your potential visitors idea of what you offer, show your staff and create a positive image of your business.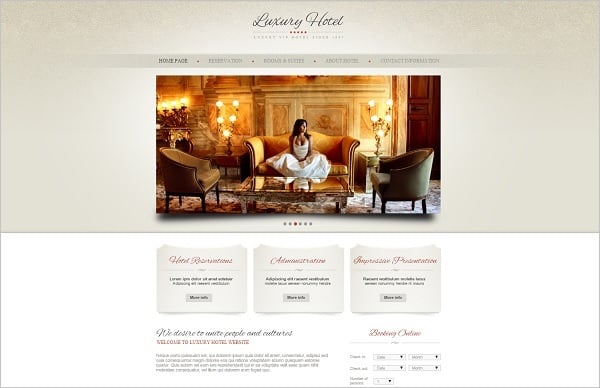 If you accept clients from other countries, make sure your website has at least a few the most popular world language versions.
5. Contact Page and Booking Form
Like most local-business websites, you should include your phone number on a Home page and make it clickable so smartphone users could make you a call right from your website. Hotel website should also have an offline address presented on a Home Page so users don't have to browse the entire website trying to find where your hotel is located. But you definitely need a separate Contact Page with a map included on it. Of course, you can feature a map on a Homepage, but it doesn't hurt if you add it to a Contact page too.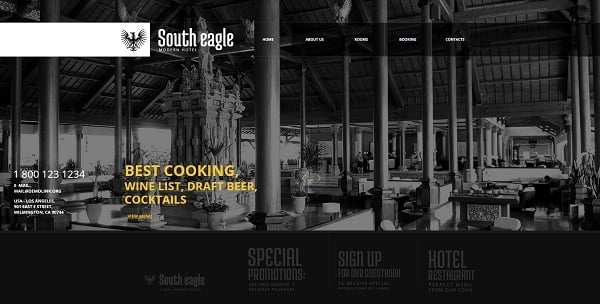 You can make a separate Booking page or add an online booking form to Home and Contacts page. Just don't forget to make it clearly visible so your potential customers know exactly where they can book a room.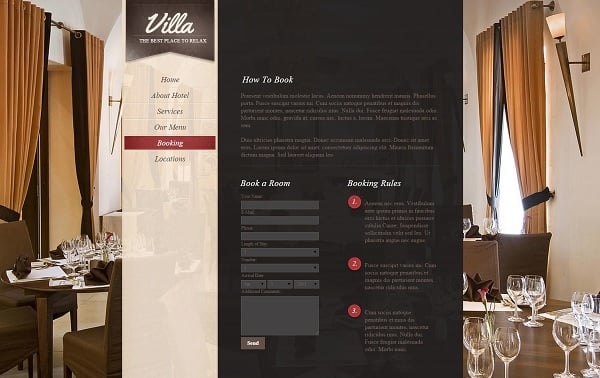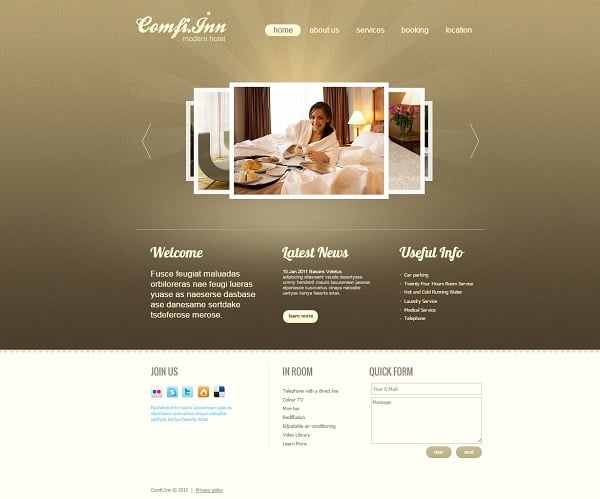 Don't make your visitors to register before booking a room at your hotel. It frustrates people and lowers your chances to get many clients. Make the contact form as simple as you can. Name, email and message fields are enough for most cases. If you add a more advanced booking form, add a Phone number field and state clearly that your client will get a call from your staff for handling all questions on booking. Make sure people can contact you 24/7 because hotel is a full-time business.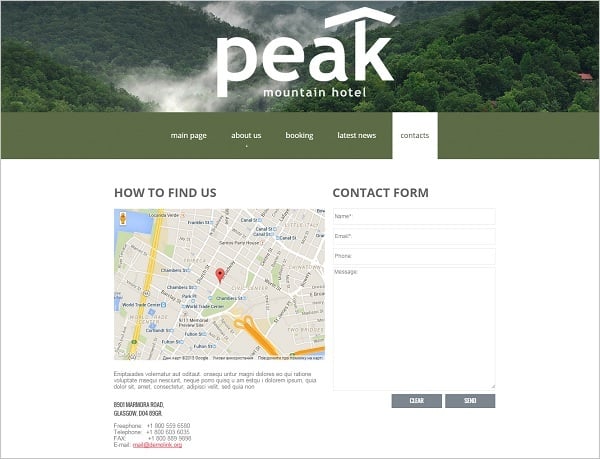 6. Social Media Friendliness
Make sure you have accounts on the most popular social networks. Usually Facebook, Google+, Instagram and Foursquare are enough. Having a Foursquare is especially important for hotel business as this service is focused on locations and allows people easily find and check-in the places they like. And it is one of the best advertisements for your business.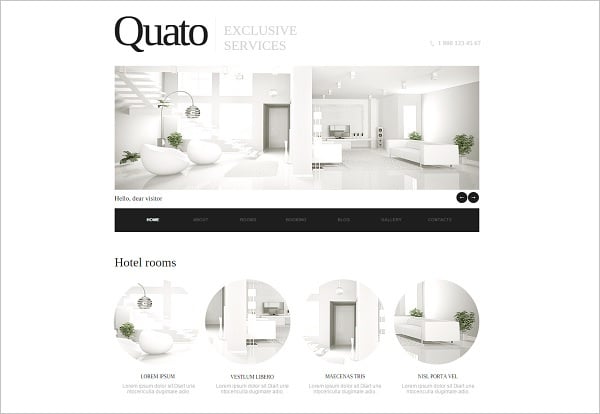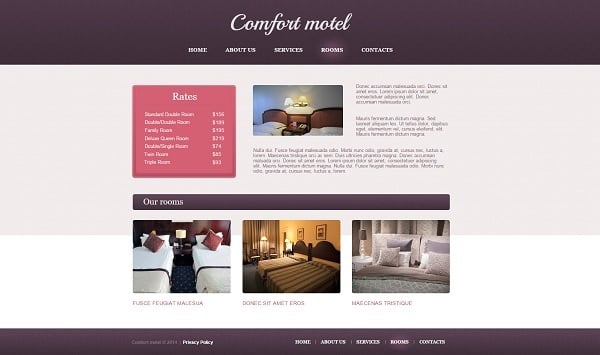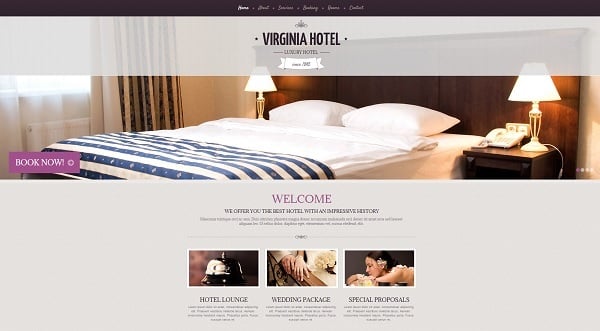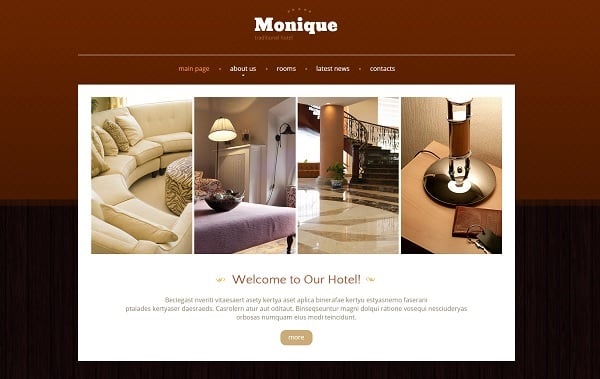 You should also make sure your hotel website is SEO-friendly and can be easily found in search. You can find some recommendations of establishing a good local SEO here. Don't forget to make your website fast loading as it impacts SEO and UX greatly.