A Good About Us Page – What It Is and How to Create It Right
Not so long ago I noticed that site owners, designers and all those professionals who participate in a new website creation care about its Home page. They spend a lot of hours on meetings, hot discussions and improvements of a final result. At the same time other pages are sidelined. Very often they are considered to be less important than the main one.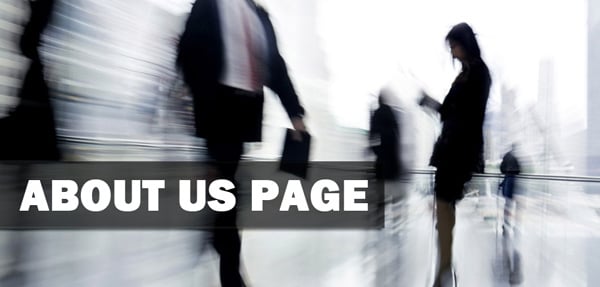 When starting out with this article I wanted to change the situation and to remind you that such pages as About Us are also important. They can increase your conversions and get new clients involved in your business.
About Us Page – Do You Really Need It?
In fact, there are two questions you have to answer to. 1) Do you really need an About Us page? 2) And do you need a creative About Us page?
[th_ft count="4″ title="Pick a Design for Your New Website!" cat="" type="36″ keyword=""]
The answer to the first question is definitely affirmative. Try to remember, whether you have ever seen websites with no information about the company, its activity and staff? Such websites are misdoubted and a lot of potential clients will ignore them. Meanwhile companies that have a well arranged data about their history, activity, mission, traditions, etc. look more trustworthy and get more customers favour.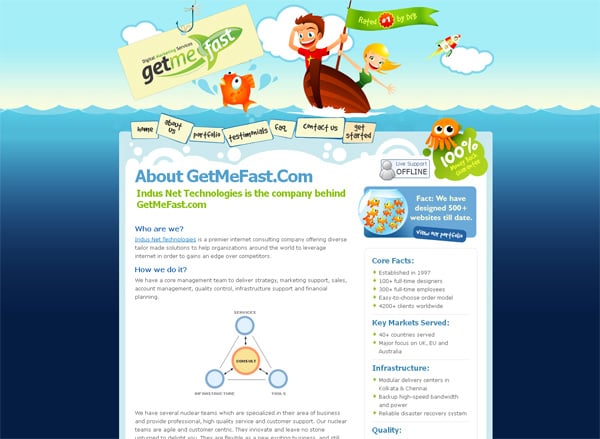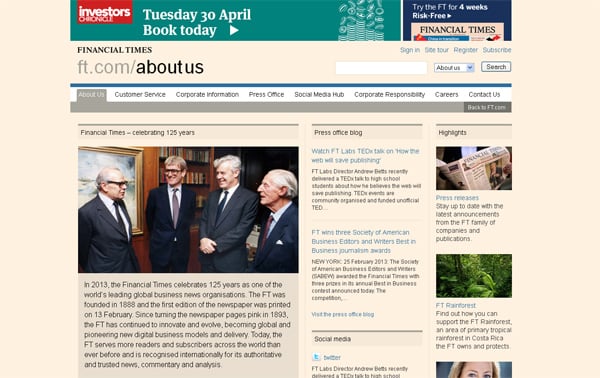 The second question is rather disputable. Some companies confine themselves to mentioning just a few facts about their business. Others spend a lot of money to create a mind blowing page. I can't tell you which option is better because it depends on your market niche, products and services, auditory and the designer you choose to create the About Us page. If your business relies on heavy industry and you work on B2B market then creative web design will hardly fit you (yet who knows). Creative solutions are usually preferred by design studios, freelance designers, photographers, music bands, cafes and consumer goods providers.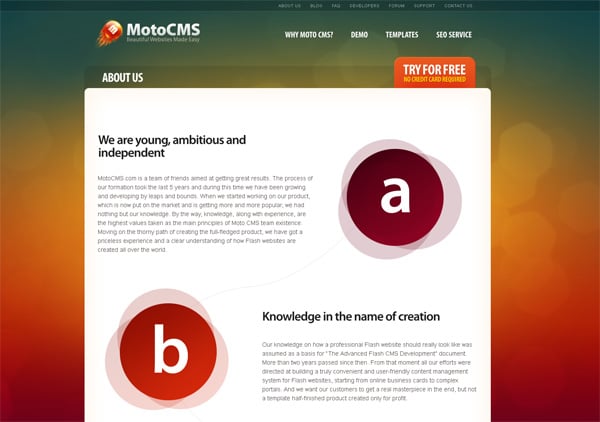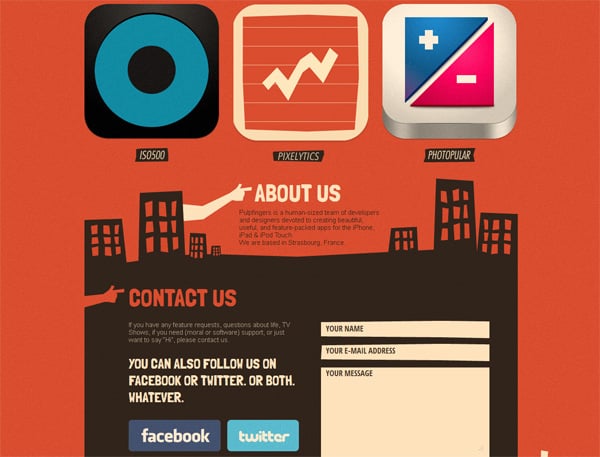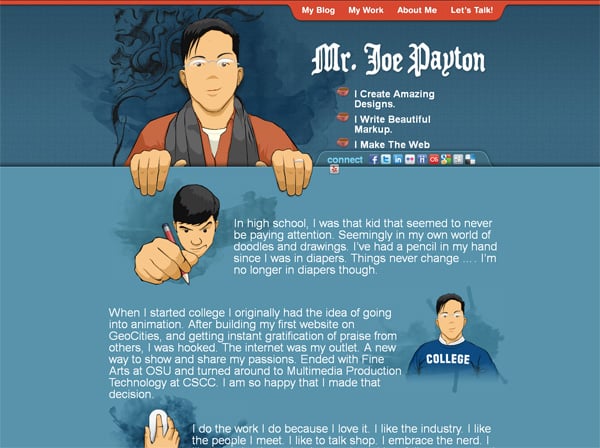 Must Haves for About Us Pages
Now let's think how to create an effective About Us page for your business website or portfolio. You know, it happens that About Us pages are missing some important elements. These false steps can prevent site visitors from becoming customers. About Us pages are extremely important when it comes to increasing conversions, especially when the company is young, people know nothing about it or the market competition is too strong. For example, web design market is overfilled with competitors and freelance designers, so clients need some reason to make a choice for someone's benefits. So there are several things that can incline people to contact you.
If your company/project is not known all over the web, don't be keen in long and detailed history retelling. As usual people read some major facts and go further. Here is what they may be interested in:
the date when the company was founded;
person(-s) who founded the company and who run it now;
products and services which are provided by the company.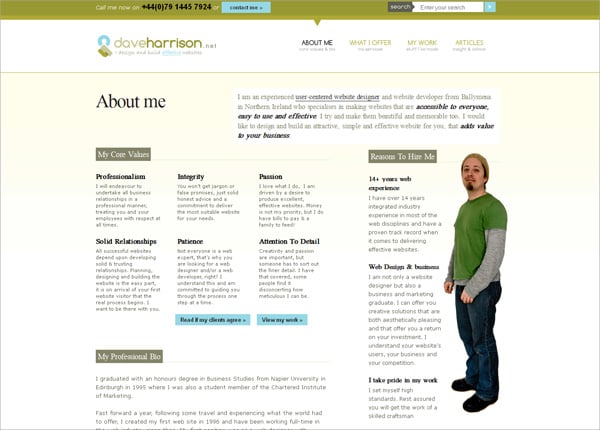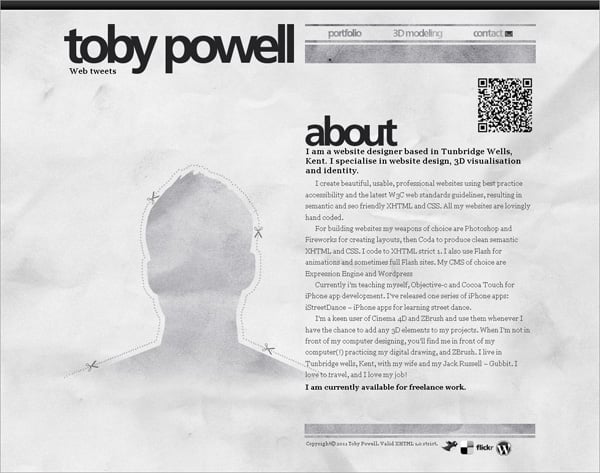 If you work in a small team display photos of each professional. You can wright a few lines about them. Some personal facts will help build trust in business relationship. Group photos of stuff will also match this page.
It happens that you hire new people and say "good bye" to others – don't forget to update the About Us page to keep your site visitors up to date.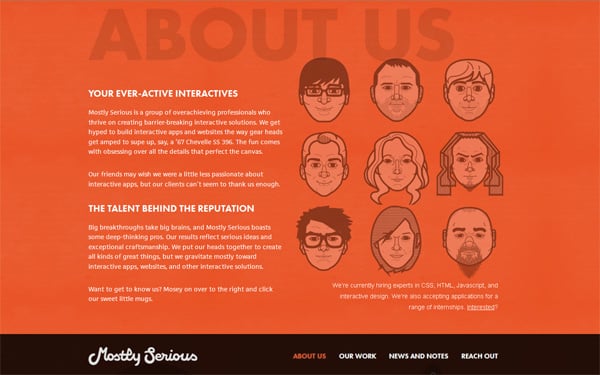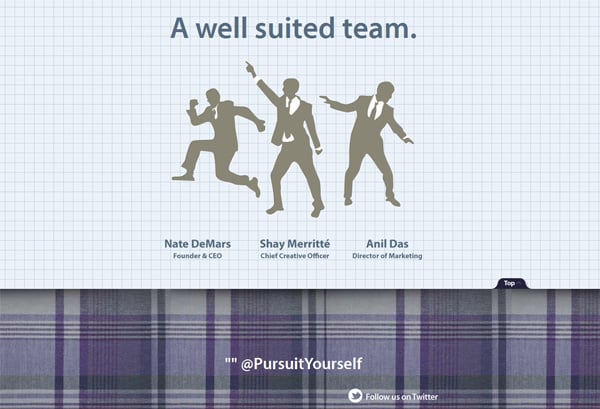 Mission, vision and values. This information lets people know that your business is worth investing in and working with. People will be glad to deal with you if their interests and values coincide with yours.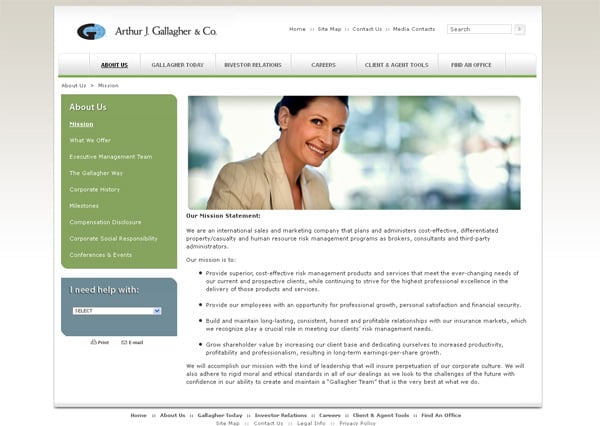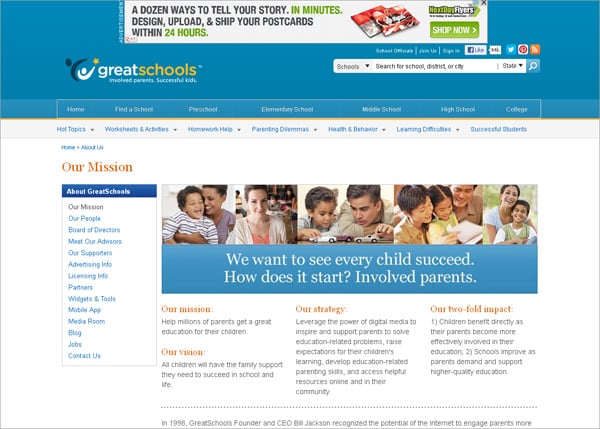 Wise in-page link structure. Let's talk a little bit about SEO of your website. Don't worry, it's quite simple. When you talk about your company or about yourself you can and even have to link to other web pages: contacts, awards, portfolio, etc. Such internal linking will look natural for site visitors and search engines.
Photos, drawings, graphics, videos. Don't be afraid to use multimedia data. There are a lot of people who perceive the world through the sense of sign, so make them a favour and use creative pictures, illustrations, icons.
There is one important thing to remember: use similar style pictures. Don't mix too many different techniques on one page. Old photos can mismatch cartoon drawings, so think twice before experimenting on your website.
When you design an About Us page don't use stock photos. Such images represent nor company's spirit, nor your personality. When using stock photos you risk to choose the one that your competitor already has been using.
Choosing of images is crucial, so spend some time to make sure that your pictures perfectly present your products, services, lifestyle, principles, etc.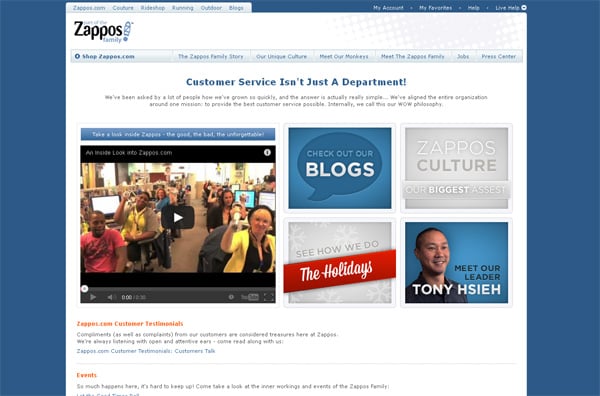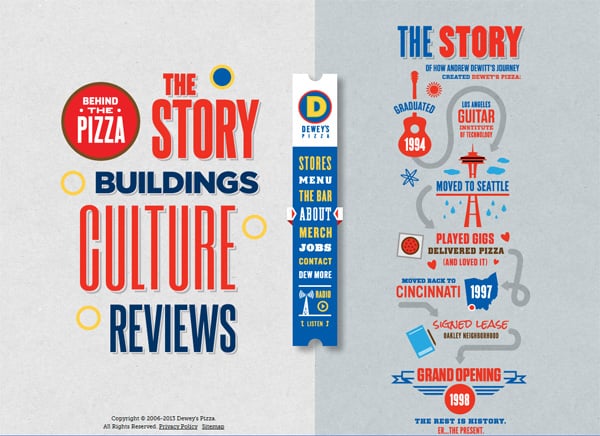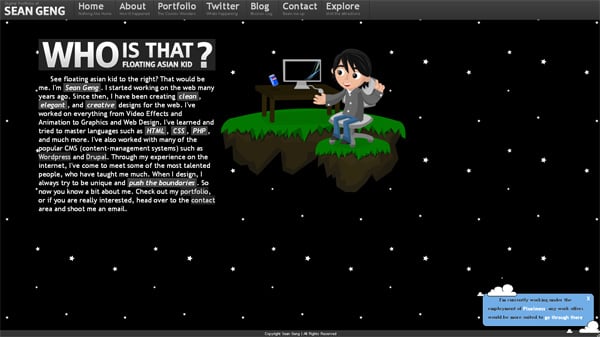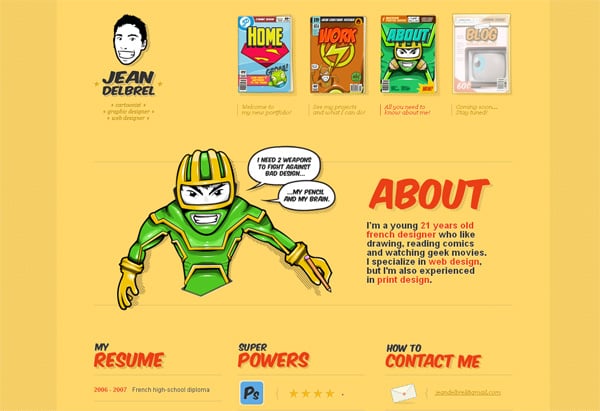 Use Ready-made Solutions
Of course creative About Us pages are not so easy to design. It requires time, money and human resources. But if you definitely know the kind of content to place on your About Us page you can use ready-made website templates. By using MotoCMS website templates with the built-in control panel you can create a desirable About Us page.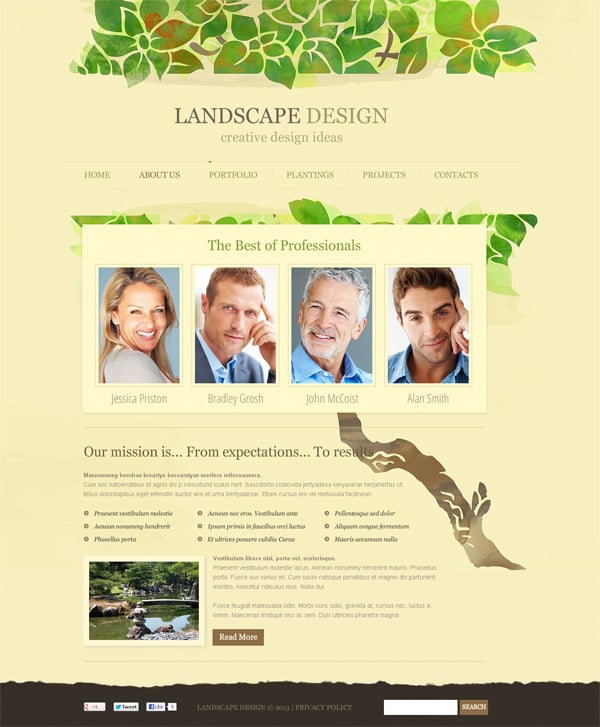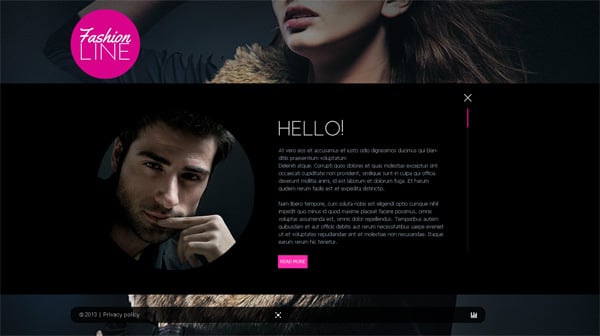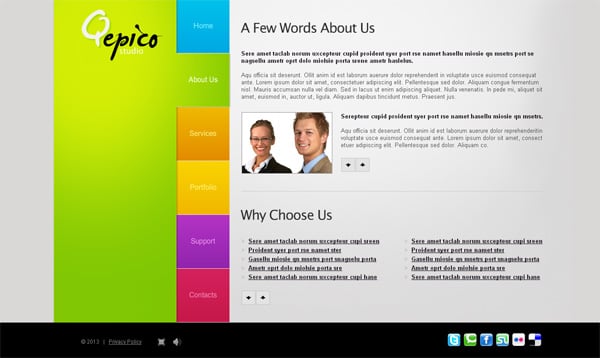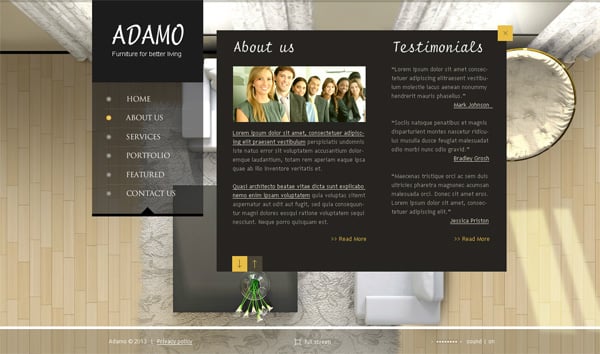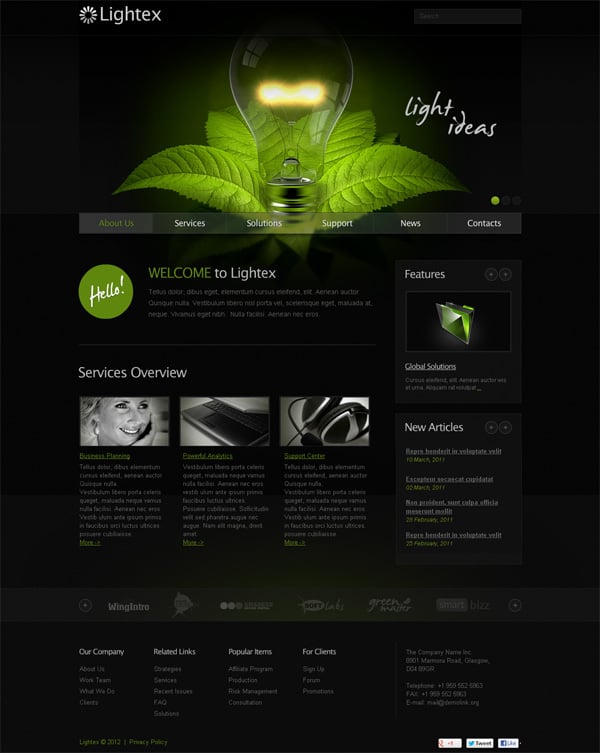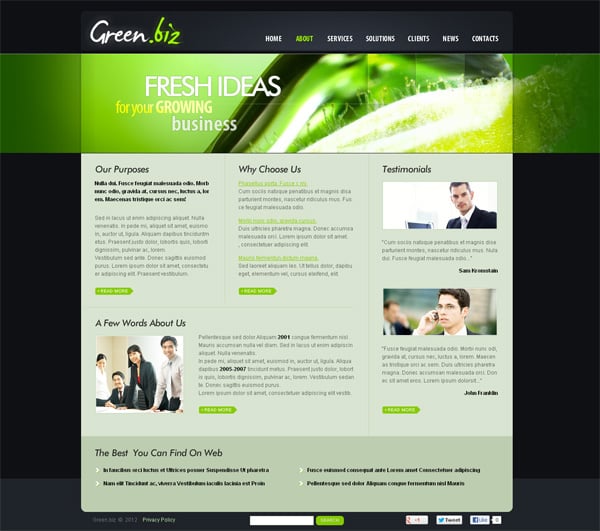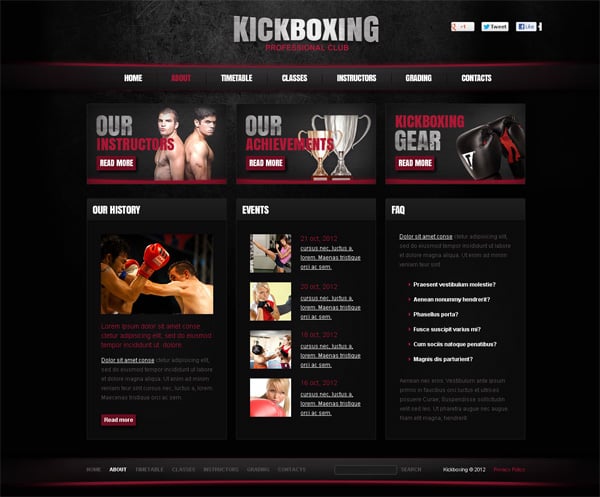 As always I'll be glad to know your thoughts about this subject. If you have something to say feel free to leave a comment below. Would you be so kind for me?