What Is BPO?
BPO (Business Process Outsourcing) refers to outsourcing business processes to third-party vendors for performance, cost, and quality advantages. Companies often contract these services from external vendors for accounting, payment processing, human resources management, compliance issues, IT services, and customer support functions – commonly found within back offices of businesses.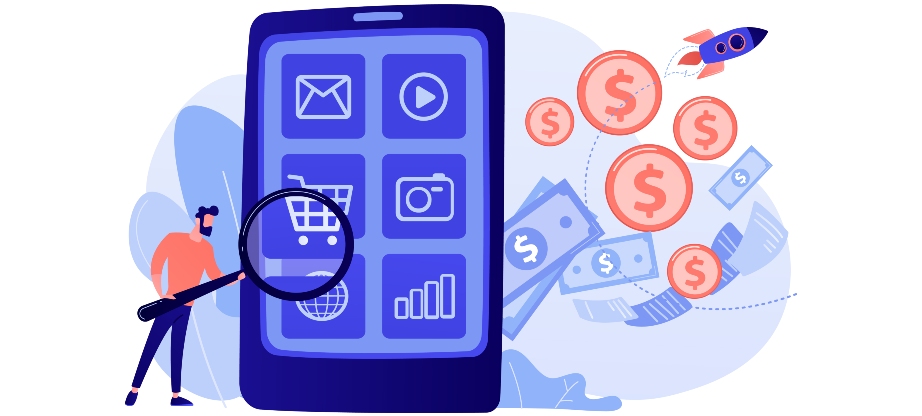 Business Process Outsourcing
Business Process Outsourcing (BPO) refers to contracting non-primary organizational activities and functions to third-party suppliers to save money, increase productivity and focus on their core strategies more easily. Furthermore, BPO firms can handle tasks that require special skills that fall outside their internal resources' capabilities – for instance, customer support roles requiring extensive knowledge of local markets or laws. An example of outsourcing tasks that fall outside the company's internal resources' scope – like handling customer support calls at an international call center.
Business Process Outsourcing has three forms: offshore, nearshore, and domestic BPO. Offshore outsourcing means hiring a company from another country outside your own. Nearshore BPO refers to hiring an offshoring partner from nearby countries, while domestic BPO refers to hiring from within one's nation.
The benefits of BPO for companies include increased efficiency, cost savings, and global expansion. Unfortunately, outsourcing has drawbacks, including security concerns and hidden costs. Therefore, before engaging any outsourcing vendor, businesses must assess their needs and select an ideal vendor carefully; additionally, they must consider both the financial and logistical implications of switching over processes to them.
Business Process Outsourcing allows companies to expand without incurring large capital expenses, helping reduce overhead and labor costs and providing flexible solutions that meet client business requirements.
BPO Benefits
BPO services can be ideal for small businesses and startups looking to cut expenses. Outsourcing frees companies to focus on expanding their business while increasing sales without being distracted by tedious daily tasks that could consume precious time and resources. Furthermore, outsourcing reduces overhead expenses, such as hiring staff. Furthermore, outsourcing reduces expenses related to heavy equipment or office supplies.
Business Process Outsourcing providers also help businesses increase productivity. Their employees get specific training to perform certain business functions. They are available at any hour to assist – giving your company access to expert help when you need it most. BPO companies can reduce operating costs by contracting out non-core and administrative functions to third parties, freeing them to focus on core activities while creating a competitive advantage.
BPO does present some risks. One such risk is the potential loss of control over internal processes, data breaches, or communication problems with third-party vendors. To safeguard themselves against these potential issues, companies should ensure that their contracts with these third parties include provisions on whether additional costs may be added later and which professional training requirements might exist.
BPO Disadvantages
Your business's needs may make outsourcing some back-office functions an attractive proposition. Yet, outsourcing comes with significant potential downsides: hidden costs, security risks, and overdependence being just three of them. Furthermore, employees may experience less direct interaction among themselves, resulting in siloed departments which make collaboration difficult; for instance, internal engineers might find it harder to communicate with external marketing talent when the former are outsourced.
BPO also poses security risks to organizations when outsourcing IT helpdesk or customer support functions to third parties located outside their own country; especially dangerous when that third party resides in one with differing privacy regulations than their own country; data stored remotely, such as cloud servers, increase this risk.
Language barriers may also limit service quality. BPO companies tend to operate out of different time zones, which can cause misinterpretation, confusion, and loss of productivity. While BPO may not be ideal for all companies, it can save money and free up internal resources to focus on new business opportunities more easily than hiring in-house resources directly. When choosing an outsourced BPO partner, selecting one with an established history of success and offering a broad array of services is important.
Costs
Factors that influence the costs of BPO services vary significantly, making it important for businesses to gain a clear picture before making an informed decision. Some BPO providers offer consumption-based pricing models where you pay according to how much infrastructure, equipment, and labor is consumed; this model makes financial savings easy as bills are sent monthly or annually for usage-based expenses and allow easy scalability as required. BPO provides another cost-cutting advantage by helping businesses focus their resources on growth and customer satisfaction while eliminating expensive overhead expenses like office setup and staffing costs.
Business Process Outsourcing services also offer access to cutting-edge technology and equipment, providing small and midsized companies with access to cutting-edge systems they may otherwise not afford. Plus, most BPO providers specialize in their fields and possess years of experience that allow them to complete tasks faster than an in-house team would.
BPOs also save businesses time by taking over back-office functions typically performed by IT and HR teams, freeing up time and resources to invest in growth, customer service, and product development.