Top 5 Benefits of Outsourcing Ecommerce Services
Ecommerce is one of the fastest growing industries. The main drivers of the rapid expansion of online ecommerce are the quick uptake of smartphones, easy and affordable access to technology, and the convenience of purchasing from anywhere at any time.
Many ecommerce companies have emerged to serve the industry's expanding customer base. Starting an e-commerce business may seem simple initially, but as your customer base and order volume grows, you will find it more challenging to manage.
Businesses have discovered that ecommerce outsourcing is the best way to manage the ecommerce business successfully. Instead of completing the labor, ecommerce outsourcing employs a third-party company, its goods, and services to produce items and offer services.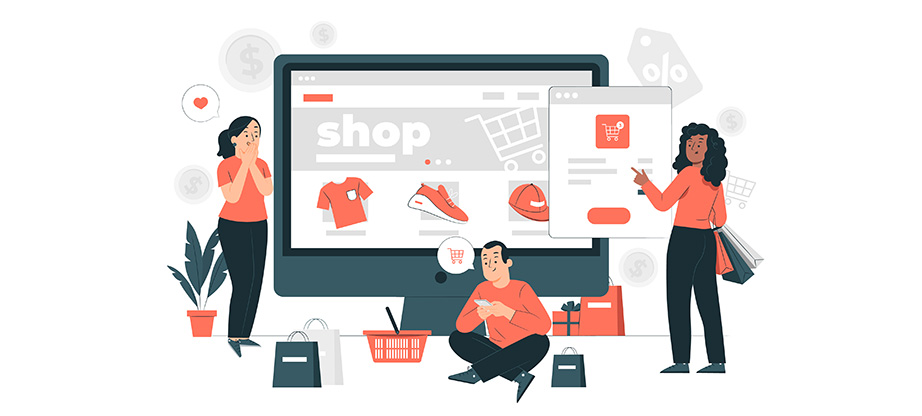 In most cases, outsourcing helps you advance your business. When you want to outsource your e-commerce company, you must pick an ecommerce outsourcing company that offers various services for online merchants and businesses that sell products and services online.
Ecommerce outsourcing services are widely available on the market. Therefore, to maximize the benefits to your organization, you must select the best outsourcing service. The location, costs, design tasks, culture, language, confidentiality, policy, quality, management capabilities, and other considerations should be considered when selecting ecommerce management services.
You can understand the work of an outsourcing company by knowing its benefits to your business. And here is the list of important benefits.
Better Business Management with Ready Infrastructure
To handle orders, you need to have enough storage space. To rent storage space for your company, you must manage warehouse management and operating responsibilities. Renting also enables you to hire workers and buy storage and security equipment.
You can obtain expandable storage space and only pay for what you use when using an outsourced service. And the service will have a sizable pool of resources that it can distribute according to the volume of orders you now have. You can better manage the fluctuation in your sales with the established fulfilling infrastructure provided by the outsourced service.
Effective Order Processing
When you handle orders on your own, you have to perform tasks like gathering products, determining the correct box size, selecting the best packaging material, printing & scanning labels, and organizing courier pick-ups. Daily completion of these duties will be very labor and time-intensive.
Outsourced service will automate the entire order processing process, from order retrieval through delivery. And that will guarantee accurate and speedy order processing while also delivering effective order processing.
Focus on Scalability
Although it is crucial, fulfilling orders is not your ecommerce company's primary goal. Instead of concentrating on orders, you should focus on creating brand loyalty and increasing sales, which can help you scale your firm.
To do this, you can outsource ecommerce support services, which will free up your time to focus on goals like branding, product design, customer support, and others. The outsourcing firm will also concurrently handle your inventory, packing, and shipping requirements.
Reduce Shipping Costs
Because of the low order volume, you won't qualify for savings and negotiated shipping rates if you ship orders yourself. The worldwide reach of the outsourcing service enables you to divide your inventory and benefit from bulk delivery discounts. This can reduce your e-commerce delivery costs by 15% to 30%.
Gain a Geographic Footprint
If you operate an online store, you typically ship orders from one location. Additionally, it will result in higher costs for clients that live far away. But let's say you hire a different company to handle your e-commerce operations.
If so, you can cut shipping fees and delivery times while keeping inventory local to your customers, which will help you draw in additional clients. You can expand your business's geographic reach with an outsourcing provider, which will hasten its growth.
These are the five main advantages of using outsourcing services for e-commerce. The common benefits of outsourcing include helping you grow your business, increase orders, deliver products more quickly, lower shipping costs, and more. Therefore, select the best outsourcing firm and raise the level of your business.