Website Templates with Large Background Images – Ninja's Guide
Large image backgrounds have a fantastic impact on site visitors. They have the power to get web surfers to fall in love with your projects, to spend money or to leave it out forever.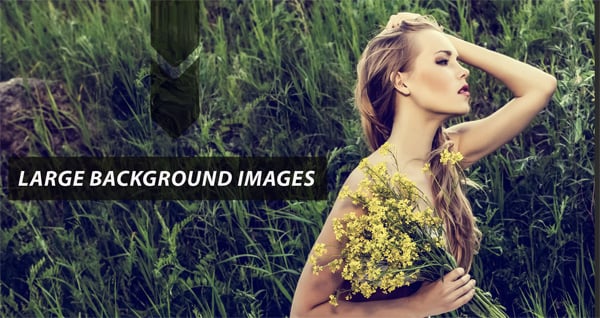 There are thousands of websites with background photo galleries on the web, so it won't be a problem to find out inspirational designs. So in this article we'd like to show you what to expect when deciding to have a website with a background image.
Nowadays a lot of site owners prefer to use relatively cheap website templates with large background images instead of costly custom designs. Thereby we want to tell you more about this kind of web themes, so that you can fairly easy implement large photo backgrounds on your own site if you want.
Recently we have been talking about black and white website templates. We tried to find out whether they are so cool or it's just a convenient classic solution. Now it's time to pass to designs with large photos.
There are two suitable alternatives of a photo background placement .
Within all web pages. It means that the gallery is visible within the entire website. This mode works good in situation when you want to promote products and services. It matches cafes and restaurants, children centers, interior and exterior studios, photographers .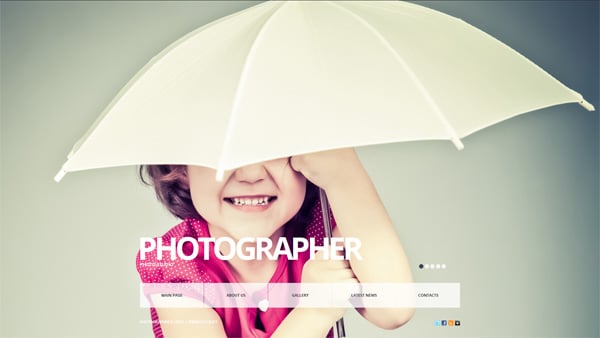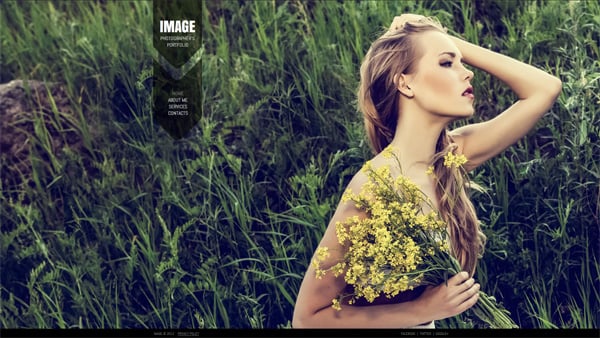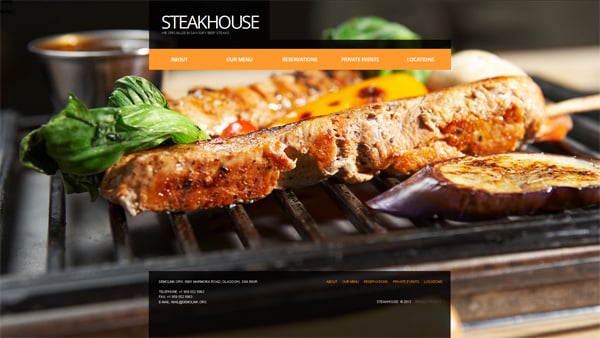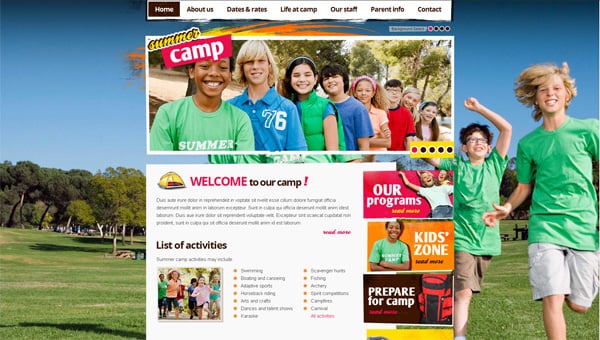 Combined Home page and Gallery page. This type of websites with a background gallery looks just the same as the previous one. However the gallery is visible only on the Home page. It can be an image slider or a single photo.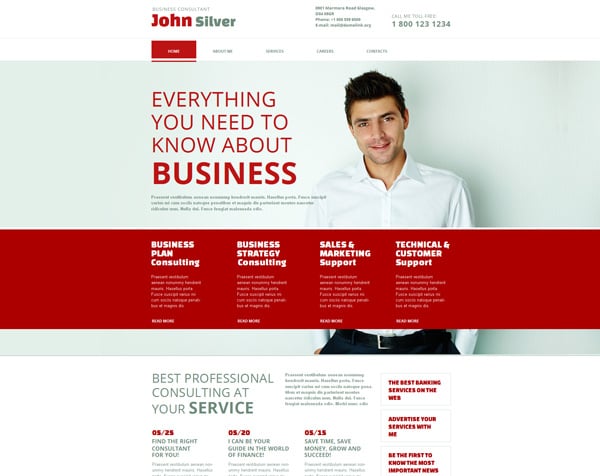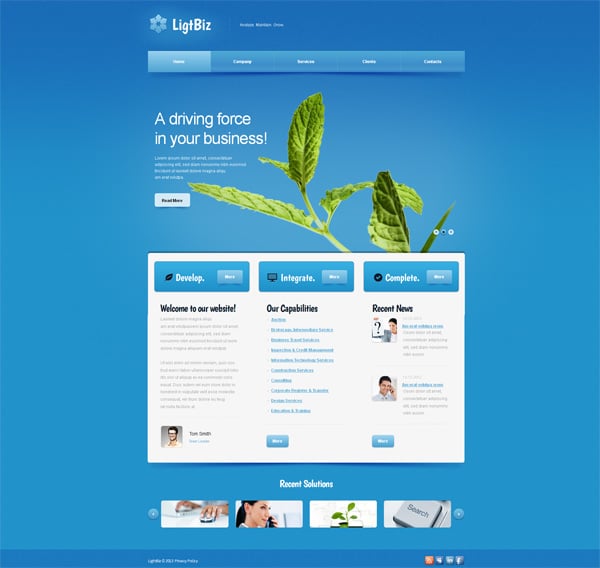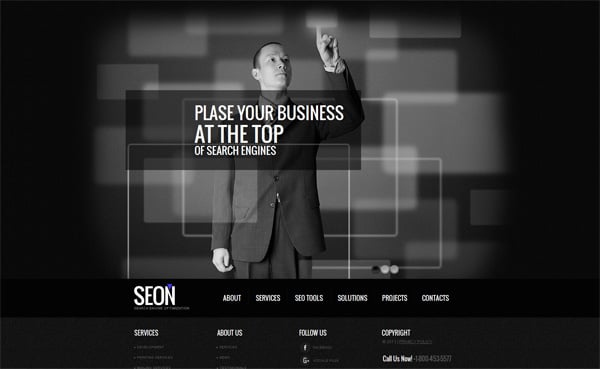 In general all websites with large photo backgrounds are aimed at stimulating site visitors' desire to buy a thing (entertainment sites and portfolios) or to create a strong positive impression (business websites). When photos are perfectly combined they change each other in the most natural way. It gets visitors to look forward to the forthcoming pictures.
Psychology apart background photo galleries increase time that visitors spend on the website. This is a very important factor for positions in search engine results.
Common Threats to Care About When Choosing Photography Background Website Templates
Before publishing your site to the web take a minute to find out what it looks like across different devices and browsers. It can happen that your site with a large background images is viewed on a mobile phone or a tablet. In this case it can be better to create a mobile version of your website.
Do you know that "1 of 4 people abandon a web page that takes more than 4 seconds to load"? (read more here). Take this fact into account when choosing a website template with a background photo gallery. You should optimize all pictures by using proper image resolution and formatting (JPG for photos, GIF for simple graphics).
When choosing photos for a website background some people don't pay attention to their size and resolution. Thus too much scaled and disproportional images can look unnatural and even awkward. Upload an image into your template and take a close look at it. If the quality of the image is low or you don't like how it looks you'd better choose another one.
Sometimes the photo you want to use in your design is a little bit smaller than you need it to be. In this case use a picture with a single-color background and paint the same or similar color all around. Thus the background image will be blended into the general background.
Website Templates with Background Images
Now it's time to provide some examples of website templates with large background images. Check out these layouts and let us know your thoughts about using this trendy kind of themes.