Sales Phrases That Make Customers Buy – The Best 16 Ones to Use
What's the best sales pitch you've ever seen? For us, the best sales pitch has to be the one from Disney's Snow White episode, where the queen convinced Snow White to eat the poisoned apple. How on earth do you convince someone to take an apple from a mysterious cloaked stranger who just appeared out of the woods? Well, she managed to do it, and even though that didn't end well for Snow White, the major takeaway here is that with the right sales phrases that make customers buy anything to anyone. Whether you're an essay writer or tech gadgets salesman, you can always use the right phrases that make customers buy. It will be a useful experience for you.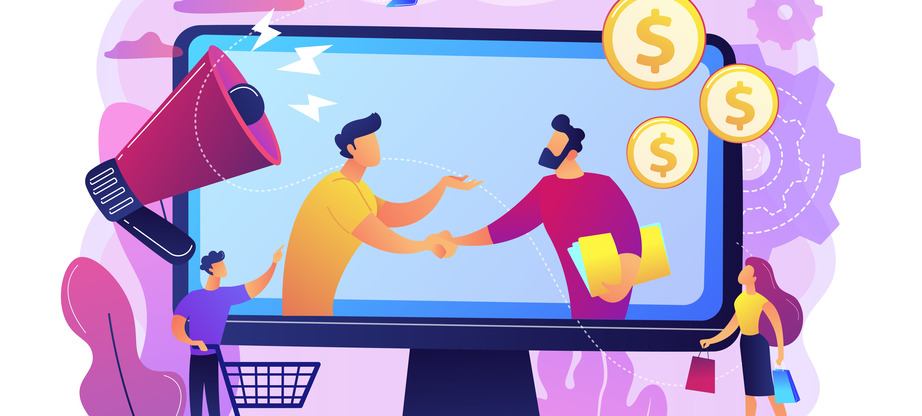 But how do you do this? How do you even figure out which phrases are right or not? Well, in this article, we'll show you the top 16 sales phrases that make customers buy. Let's take a short walk through these phrases, shall we?
Top Phrases That Make Customers Buy – Sales Phrases That Make Customers Buy
Here are some sales phrases you should never leave out the next time you're pitching to your customers.
The Best Deal of the Year
If you were offered $500 per hour for a job and someone else offered you $1000 for the same job, which would you take? It goes without saying that you would take the second offer because it's better. The same goes for your customers. People want to know that they're getting the best deal they can ever find on earth, and as such, you have to let them know that your deal is the next best thing after Mac and Cheese. For instance, if you run a website where people can hire college essay writers, you could draft a copy that looks like this:
The best deal of the year just landed right at your doorstep! Grab three term papers for the price of one. It doesn't get better than this".
No One Can Beat Our Prices
The lower your price, the more likely you are to attract potential customers. However, you'd most likely attract more sales if your customers knew that they can't find a better price out there. Although this phrase may sound really arrogant, it'd help you push sales as long as you can back it up with your actions.
A great copy with this phrase or similar sales phrases could look like this:
We offer delivery to your doorstep at unbelievably low prices. Don't believe us? Place a shipping order and get a quotation".
Sales Phrases That Make Customers Buy – Buy One, Get One Free
Almost no one can resist the temptation that comes with freebies. Including an offer in your sales pitch will help you convert sales almost immediately. Here's one psychological trick that most sales experts have learned: even if you inflate the price of your product or service, you'd still hit an impressive number of sales as long as you attach a freebie to it.
The sales phrase "Buy one, get one free" is one of the commonest ways to phrase an offer to potential customers.
Hassle-free
Let's assume you sell washing machines. We all know how stressful it can be to have to do laundry every weekend. Having a highly functional washing machine may not even help to completely alleviate stress. But what if you could promise your customers a seamless laundry experience when they use your product?
Take a look at this copy for example:
Too tired to do your laundry this weekend? Our new top load washer with steam and Acela wash takes all the stress away and gives you a hassle-free experience. Who says laundry has to be a chore? Our top load washer definitely disagrees!"
By promising customers a hassle-free experience, you're assuring them that your product can help them improve their lives or solve a problem that has been plaguing them.
Sales Phrases That Make Customers Buy – Exclusive Offer
Humans (or customers in this case) love special offers. They'd most likely jump at what you're offering them if they realize that the offer is exclusive to them or people within the same group.
Hurry or It'd Be Gone by Tomorrow
Let's assume a magical genie suddenly appeared and asked you to sell you three wishes but you have to use the wishes before sunrise or they'd disappear. Now, you probably would be miffed at the thought of paying for three wishes. After all, aren't wishes supposed to be free? However, the thought of missing out on the offer would have you paying immediately despite your reservations.
That's exactly how phrases like this work. By reminding customers that the offer won't last forever, you'd be putting a sense of urgency in them.
Save 50% Off
Who would want to buy a $100 shirt when they can get it for half the price? Absolutely no one. By offering customers a whopping 50% discount, you'd be encouraging them to buy your product with no hesitation at all. For instance, a copy like this would make customers buy what you're selling:
Save 50% off your next purchase. Buy the Deluxe Lina t-shirt for $25 today instead of $50. Offer is valid for 24 hours only".
Time is Running Out
If you're looking for phrases that make customers buy your products, this one should definitely be at the top of the list. A phrase like this would place a sense of urgency in them and get them to hand over their money. Take a look at this copy, for example:
Time is running out! Grab two Deluxe t-shirts for $50 only today. Take advantage of this offer while it lasts. You don't want to miss out on this.
Sales Phrases That Make Customers Buy – Free Trial
Everyone loves a free trial. In fact, most people wouldn't dare buy a product until they've gotten a free trial first. To assure potential customers that your product is trustworthy or worth the price, insert phrases like "free trial" into your copy. This way, they'd hesitate less and you'd get more sales.
Get Them While They Last
People tend to drag their feet when an item is constantly available. On the other hand, if they find out that an item they really fancy wouldn't be around for much longer, they'd not hesitate to buy it. Let your customers know that the items would run out soon, and if they don't buy it now, they may not get the chance again.
Unbelievable Discounts
Just like freebies, discounts work like a charm when it comes to pitching and drafting phrases that make customers buy. Let your customers know that you're offering them discounts and not just any type of discount but unbelievable ones as well. This way, they'd be tempted to buy your product just to get a taste of the discounts you're offering.
Sales Phrases That Make Customers Buy – Cancel Anytime
Have you ever subscribed to a newsletter or a payment plan that you couldn't wait to wriggle out from? In most cases, you'd find that wriggling out is harder than snatching a baby bear from its mother's grasp. This is exactly why customers tend to shy away from products or services that would require a payment plan. However, if you assure your customers that they can cancel anytime they like, they'd be more willing to sign up.
Join Hundreds of Satisfied Users
Let's assume you run a website that provides services for people who want to hire an essay writer online. How do you convince your potential customers that you can offer them what they're looking for? It's simple. Let them know that other users like them have tried out your services and were completely satisfied.
For instance:
Looking for top-notch essay writing services? Join hundreds of satisfied users who have tried out XYZ writing services. Here, we help you find the right essay writer for you and your needs. Let's get started.
Sales Phrases That Make Customers Buy – Moneyback
Let's face it. Not everyone would love your product or services. But what happens when they realize that they aren't satisfied with your product? Do they simply count their losses and move on? Not many customers would like how this option sounds.
On the other hand, if you do offer them a money-back guarantee, they'd be more inclined to buy what you're selling. In fact, a money-back guarantee makes you seem more trustworthy in the eyes of your audience and helps to build your brand's reputation.
Best-Selling
Add a little spice to the quality of your products. Let your customers know that you're offering them items that have gained popularity among other users like them. As such, you should use phrases like 'bestselling' to let them know that the item in question is a popular one among customers.
See the Results Within
If you sell skincare products or products that have physical effects, this phrase should definitely not be left out of your pitch. Customers want to know how long it would take for them to start seeing results. As such, it's up to you to assure them that they'd see the positive effects of your product within a really short timeframe.
Why Words Matter in Marketing – Sales Phrases That Make Customers Buy
When we speak, we casually throw words out of our mouths without necessarily thinking about the consequences. On the other hand, marketing requires a lot of thought before you use any word. That's why you have to choose the right phrases that make customers buy your products or use your services. But why do words really matter when making a sales pitch? It's simple. Words have the power to trigger emotions in the minds of users. Your pitch could either push your audience to make a purchase or turn them away. It all depends on your choice of words.
Sales Phrases That Make Customers Buy – Bottom Line
When it comes to marketing, it's important to choose the right phrases that make customers buy. Whether you run a website that helps users find free essay writers online or sell products online, the words you use in marketing really matter. Luckily, you can now use these new phrases in your next sales pitch and drive more sales than you've ever seen before. Want to learn more about marketing? Check out marketing sales funnels and why you should use them.