Marketing Sales Funnels – 3 Benefits of Using Them in Your Business
If you wanted to have a successful sales business in 2020, then you need a sales funnel. Some may argue that a well-implemented sales funnel is the foundation of a successful business, especially in an online environment. One of the biggest mistakes that small businesses make is they try to pitch a product to a potential client the moment they meet with them. While this straightforward approach may save time, it's not exactly the most appropriate one when you want to build and grow your customer base. This means you need to start adding some more steps between the first contact you have with a client and the actual sale, and here's where marketing sales funnels come to help. Communication is crucial for any small business starting out. Take a look at TRUiC's phone number generator and how it can help your business grow.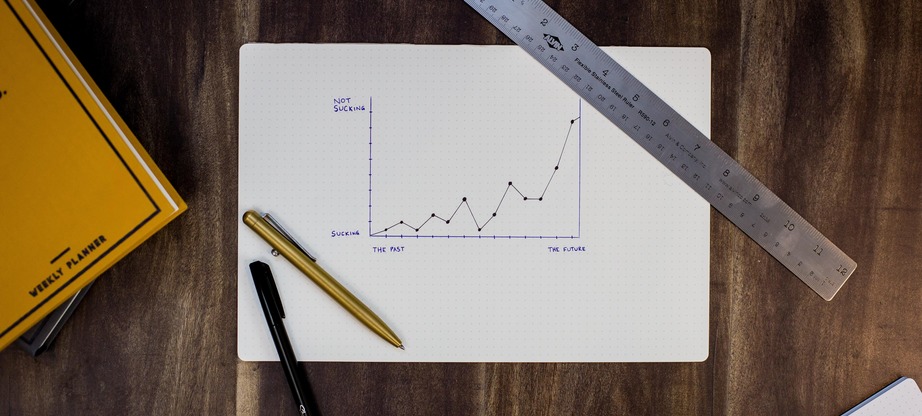 When a potential customer visits your website for the first time, the last thing they want to see is a large "BUY NOW" button popping up on their face. If you want them to consider your product, you need to give them time to get familiar with your business. Sales funnels can help you draw out a roadmap for customers, ensuring that when they get to the sales part, they are already convinced your product is going to add value to their life. Today, we want to talk about the main benefits of using a sales funnel, but before we get there, you need first to understand what a sales funnel is and why your business needs it.
What Is Marketing Sales Funnel?
By its definition, a sales funnel is the buying process that companies lead their customers through when buying a product or service. It is the journey you draw out for your potential leads when you want to turn them into customers. This process has four steps, all of which are very important for the end result:
Awareness
The first step towards turning a lead into a customer is getting them to learn about your company. To do this, you can use online advertising, website content, newsletters, social media posts, or free e-books. This helps you put your brand out there and catch the attention of potential customers.
Interest and Evaluation
After potential clients find out about your business, it's time to start demonstrating the use and reliability of your products or services. Through testimonials, webinars, newsletters, and case studies, you can do so.
Commitment
As we drive towards the end of a sales funnel, outreach methods become more and more personalized, speaking to individual clients directly rather than to the masses. The commitment phase usually involves a demonstration of your services, either through a video or phone call or through a meeting.
Sales and Support
A well-implemented sales funnel will eliminate uninterested parties and leave you only with the leads that are ready to commit to your product. The final step involves them purchasing the product and you delivering on it. Don't make the mistake of stopping here. In order to retain customers, you need to follow up post-sale as well. This will make your customers loyal and grow your chances of getting referred to their friends and family.
Three Main Benefits of Using Marketing Sales Funnels
Now that you know what a sales funnel is, it's time to understand how it can help your business grow. The benefits of marketing sales funnels are many, but today we are going to explore three of the most important ones. This way, you can leverage those advantages and turn your business into the successful company you wish to manage.
Increasing Conversion Rates
The sales process is now more sophisticated than it used to be, and people allocate more time towards making sure they purchase the right product from a business they trust. Through a sales funnel, you will be able to demonstrate that your brand is trustworthy and the products they purchase from you will add value to their life.
As people move down your sales funnel, their number will surely reduce, but those that are left are the people who are most likely to purchase your products. This way, the conversion rate increases, as the leads that end up reaching the commitment phase of the funnel have a high chance of becoming customers.
Predicting Sales Volume
The purchase cycle does not happen instantly. Depending on the product in question, it can take anywhere from a few hours to entire months. Usually, there is no way to tell where a customer is when they reach your website in that purchase cycle. However, through a well-implemented sales funnel, you will be able to catch and hold their attention and slowly redirect them towards the final stage of the buying process: purchase.
When you are running a business, you need to get used to numbers. By using a sales funnel for your business, you will be able to predict the volume of sales, as you can much easier determine how many potential customers move from one phase to the next. In the long run, you will be able to make accurate sales predictions and manage your company's revenue better.
Identifying Key Problem Areas
In order to improve your business and send it on the road to success, you need to identify key problems and start solving them. As you observe your customers' journey through the sales funnel, you can spot the moment in which potential customers exit the funnel and see what causes it. This way, you can tailor your marketing and sales strategies in order to correct those issues and start converting more. You will learn to make better business decisions and how to plan for the future.
This is one thing that makes sales funnels different from traditional sales models, which are usually one-and-done models. The initial purchase a customer makes is important, but that is not the main goal of a sales funnel. A sales funnel makes your customers return and helps your business improve constantly.
Marketing Sales Funnels – Final Words
As you can see, marketing sales funnels have become the core of the marketing and sales process for very good reasons. Start building one, and you will soon witness your business reaching the success it deserves.