15 Photo Sharing Websites to Store and Promote Your Images Online
For those of you who are searching for the best photo sharing websites, we have handpicked this list. It will be suitable for people who are going to upload their first photo online, or who are looking for free image hosting.
Facebook is not the best solution to store your images; that's why numerous useful websites can help you to store, organize, share, and edit photos. The sites we collected here will make your life much easier by automatically photo upload, cloud storage, group photo sharing, and other amazing features. Just scroll down and choose what website suits your needs the most. Besides these, you should also look into service scheduling software to help you book clients easier.
1. Photo Sharing Websites – 500PX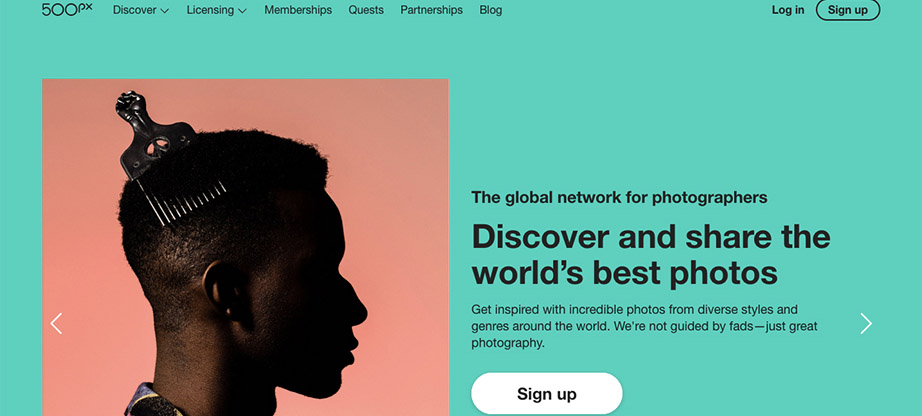 Since 2009 this website encourages users to upload their best photography works. 500PX is a great place to find inspiration, gain exposure for your photographs, and connect with other photographers. This website works in the following way: when you upload a photo, it gets 24 hours to gain popularity.
Other website members like and comment on the photo. The more 'likes' you get, obviously, the more popularity your image gain. If your photo does not gain enough 'likes', it will be buried under thousands of other images. Moreover, you can get your pictures in front of a million buyers on 500PX and earn money.
2. Photo Sharing Websites – Flickr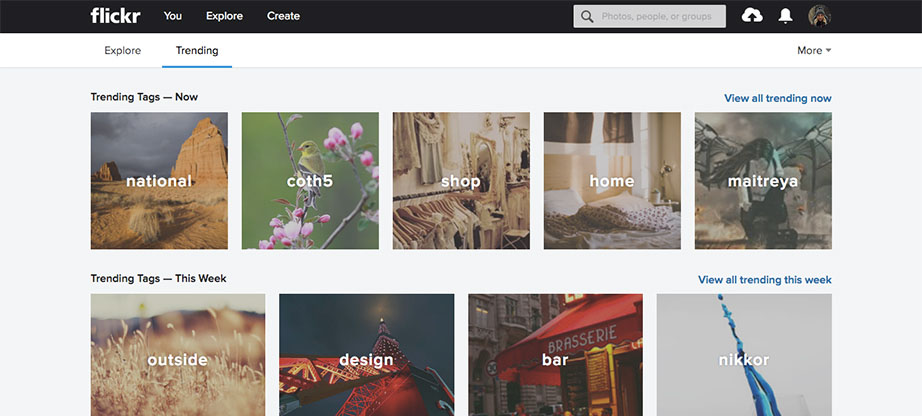 Flickr is one of the most popular and old photo-sharing websites out there. A photographer can benefit from uploading photos on Flickr because they have an active community of photographers from all over the globe. Once you upload a photo on your profile, you can share it with different groups, such as macro photography, street photography, portraits, and so on.
They have photographers of all levels of expertise which makes it easier for newbie photographers to stand out. If you are just learning to master the exposure and move past the auto mode, Flick can be a high starting point for you. For $50 per year, you can upload an unlimited number of photos on Flick and use many other features.
3. Photo Sharing Websites – Dropbox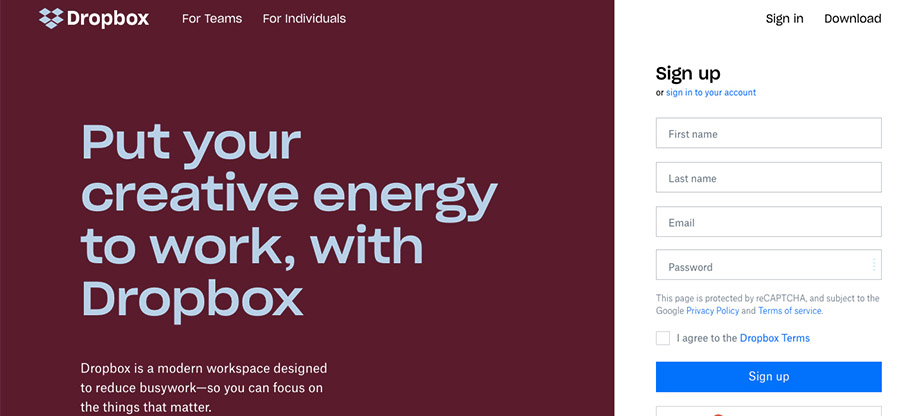 You might have heard about Dropbox already, cloud storage from Google. You can store all sorts of files there, including images. It has a convenient feature that allows you to share any file or folder with a link.
Besides, there is a powerful mobile application that can be used to share, upload, and organize your files from your smartphone. You can make any data available for offline use when you have no internet access.
4. WeTransfer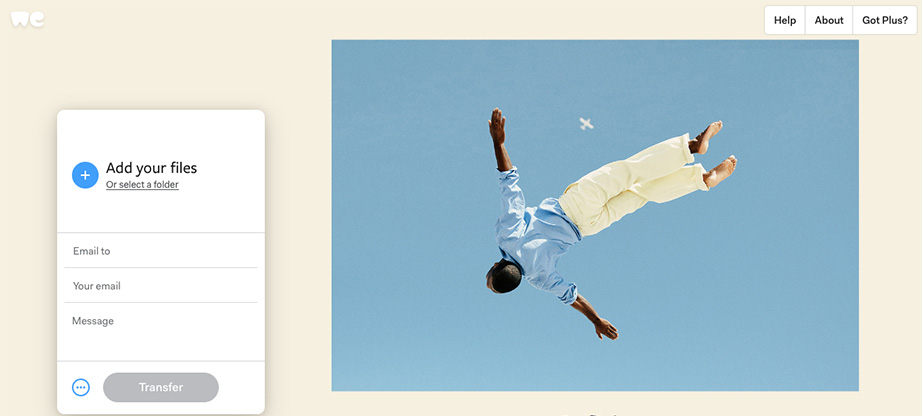 Wetransfer is an instant photo-sharing website that allows you to send photos or other files up to 2GB for free. It's the fastest way to share files with people around the world.
Wetransfer works pretty simply: you upload the file you want to send, enter your email address and email address of the receiver. After you send files, a receiver gets an email with an upload link. The files are stored on Wetransfer for a week, and then the link expired. For $12 per month, you can send up to 20GB of data.
5. Photo Sharing Websites – Unsplash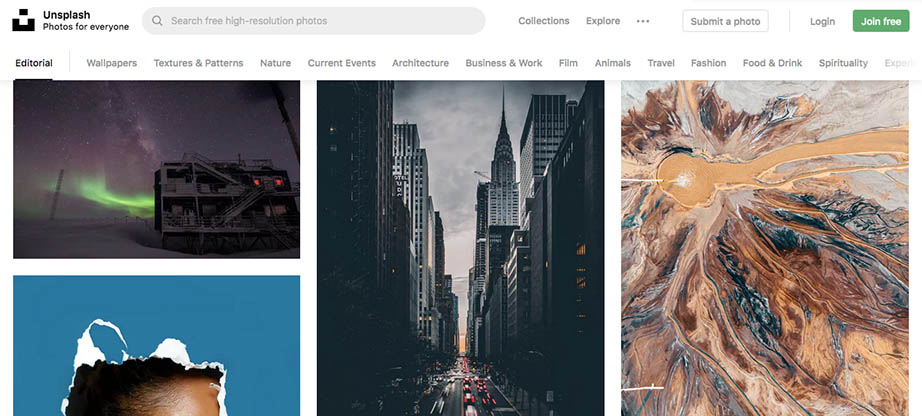 Unsplash is a free stock photo website with beautiful images donated by professional photographers. It deserves a spot in this collection because you can download, distribute, and use for commercial purposes these photos without attribution required.
Photographers hope to get noticed or hired through Unsplash. If you open any photo here, you see thousands of downloads. Over 35 million people visit this website every month. Unsplash is one of the best photo-sharing websites because they feature only beautiful, creative, high-quality images. Besides, big fish such as Apple use Unsplash pictures on their campaigns.
6. Photo Sharing Websites – Imgur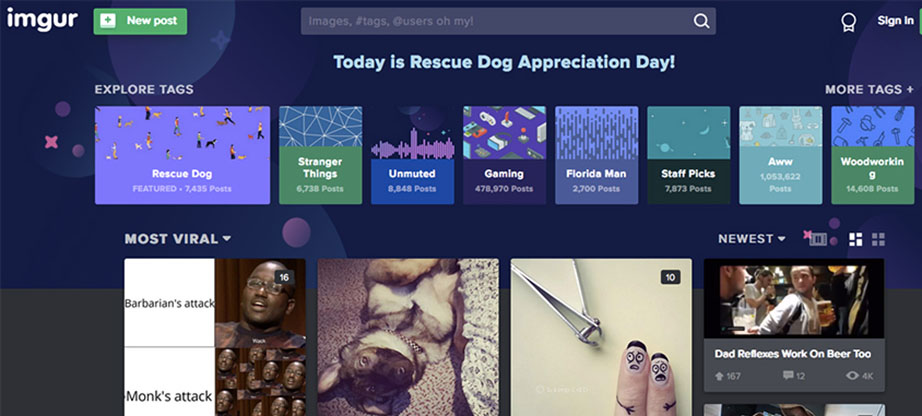 Imgur is the best solution if you want to upload photos or animated GIFs without losing quality. It's favorite free image hosting site for Reddit users.
There is no need to sign up for an account; you can still upload photos there in no time. You can upload an image there and share anywhere on the web using just a link. And, Imgur has a handy mobile app.
7. Photo Sharing Websites – Instagram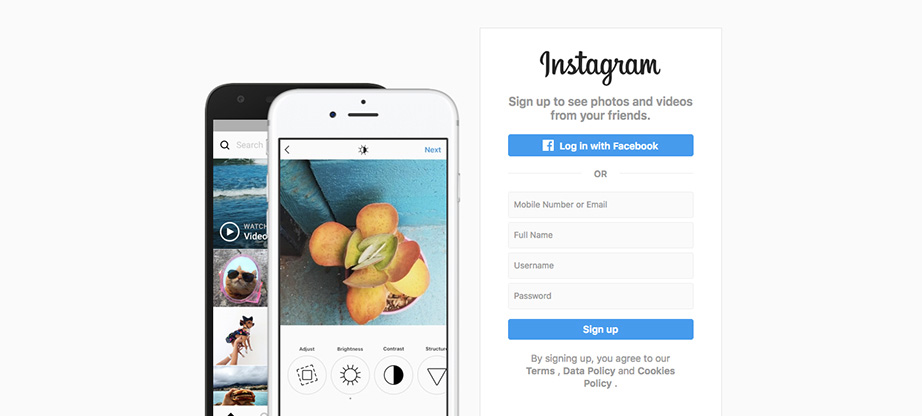 Instagram is a well-known, mobile photo-sharing app. Due to statistics, 1 billion users use Instagram every month, and over 100 million posts are shared there per day. It is a massive platform for photographers who want to promote themselves. There are some cool filters that allow you to edit a photo before publication instantly.
You can also use Instagram Stories to share everyday life moments that will disappear in 24 hours. Instagram is a perfect place to share and view photos of other people around the world.
8. Google Photos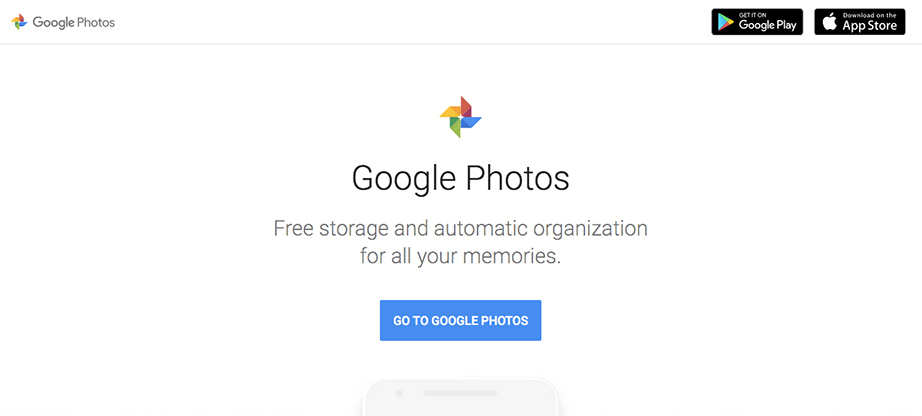 Google Photos is one of the best photo storage websites that will automatically back up every photo you take. If you already have a Google account, you can set up Google Photos profile in seconds. It provides you unlimited storage for smartphones and point-and-shoot cameras. Access it on the web or download their handy mobile app.
You can also use Google Photos to edit and organize them by people/places/things. It learns about your photo habits and can do some manual work for you with time.
9. Free Image Hosting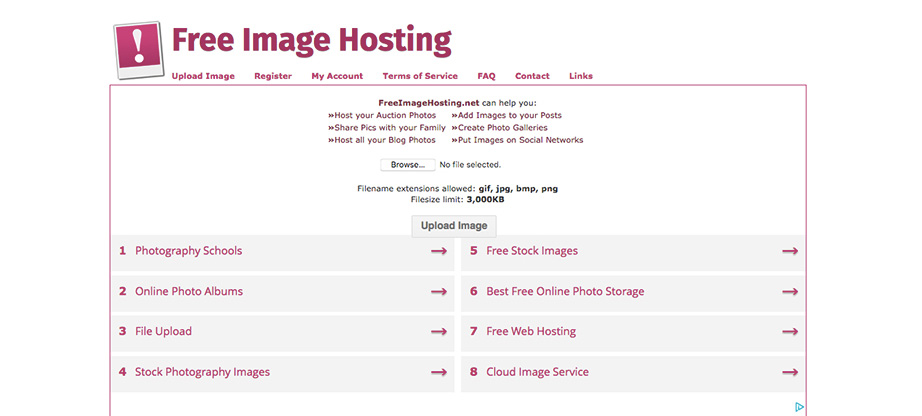 Free Image Hosting is another great site for photo sharing. This website is very similar to Imgur but without a modern layout and hyperlink shortener. At the same time, you can upload any photo on Free Image Hosting and get a short HTML code so that you can share your photo online.
For example, you can use it on blogs. You don't need to create an account to upload a photo, but the most significant disadvantage is huge ads all over the site.
10. Photo Sharing Websites – 1x.com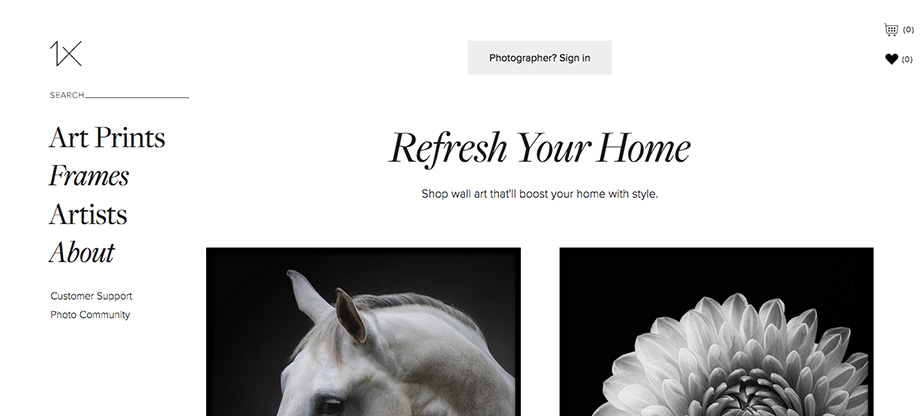 After uploading your photo on this photo-sharing website 1x.com, it will be approved or disapproved by a group of professional photographers. Their standards are so high that about 95% of all images are rejected. However, if your photo was published on 1x.com it is great for your portfolio and self-promotion.
Many photographers do not like this website because their images were rejected there numerous times. You can also sell your photos on 1x.com as prints, and you'll get 50% of the price, and the other half will go to the website.
11. Photo Sharing Websites – Exposure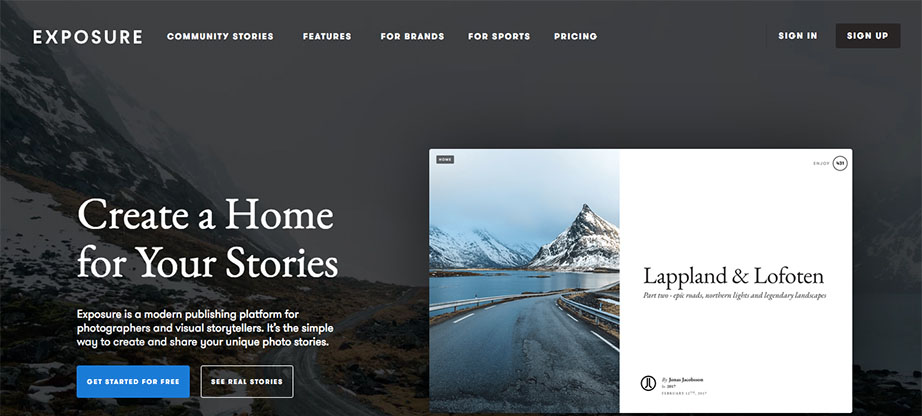 Create amazing stories and albums with your photos using Exposure. It shows images in an interactive showcase that makes it interesting to see and show to your clients or friends. With different features, you can add text, maps, photos, and even embed videos from Youtube.
Exposure features a clean, minimalist interface design. Use Exposure for business to create a logo, choose a color palette, and see third-party analytics. They also offer Exposure to Sports that allows you to create beautiful, inspiring sports stories for your team and fans.
12. Zenfolio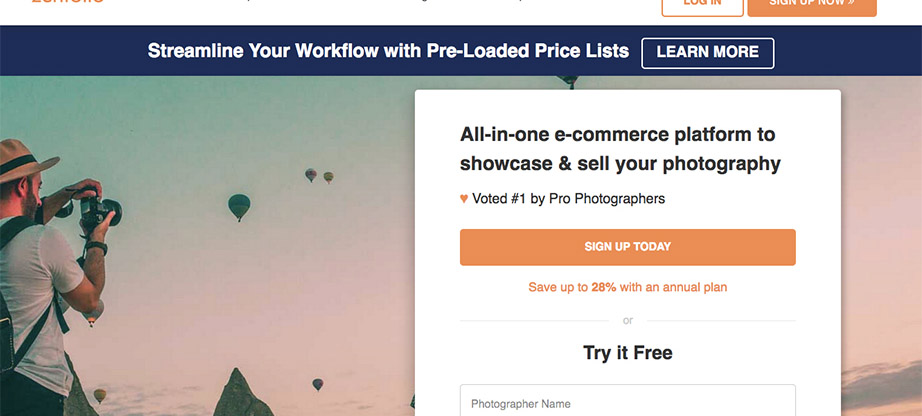 Zenfolio is an e-commerce platform that allows photographers to organize, share, and sell their images. You can use their templates to create a portfolio in a matter of a click, and then upload your own photography to it.
Create a mobile-friendly, SEO-optimized website and upload as many images to it as you want. Besides, you can also create a blog with your pictures and add text there.
13. Photo Sharing Websites – Behance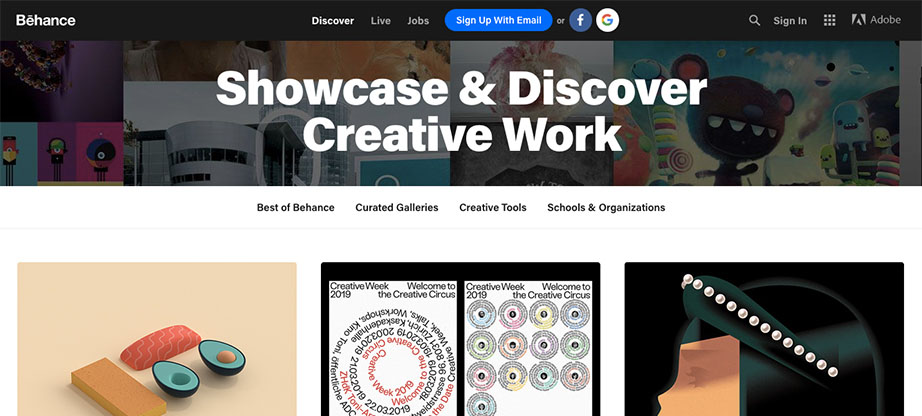 Behance is a social media website for creatives from all industries, from photographers to designers and artists. It could be a perfect place to promote your work and allow other users to discover you.
Go to the Photography category on Behance and share your creative work. You can also browse photos of others using the following sections: photojournalism, retouching, and photography. Use Behance to get inspired, share your work, get feedback, and collaborate on projects with other creatives.
14. Photo Sharing Websites – Cluster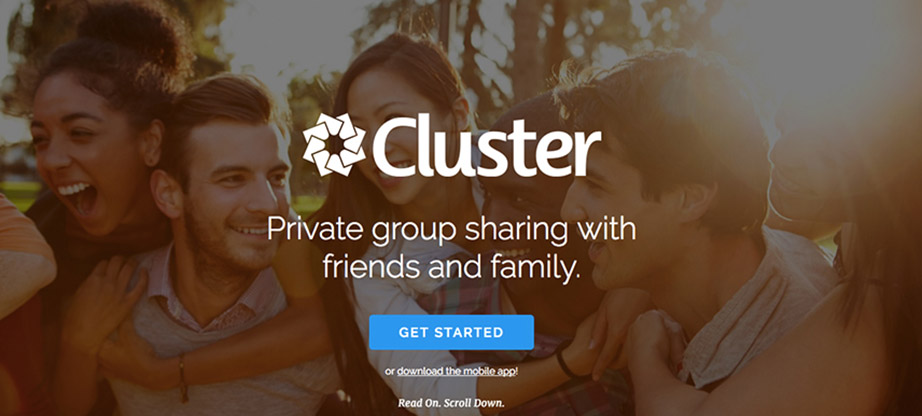 Cluster is an excellent solution if you need to share photos with a group of people. For example, you can use Cluster to share images from a party with friends or deliver pictures to your clients. Members can download photos in original file size on a computer or mobile.
As an owner of an album, you can adjust the permissions of every member of the group. Moreover, privacy is one of the best features of the Cluster. You share an album with a person via email and only someone with a link can access this folder.
15. ImageShack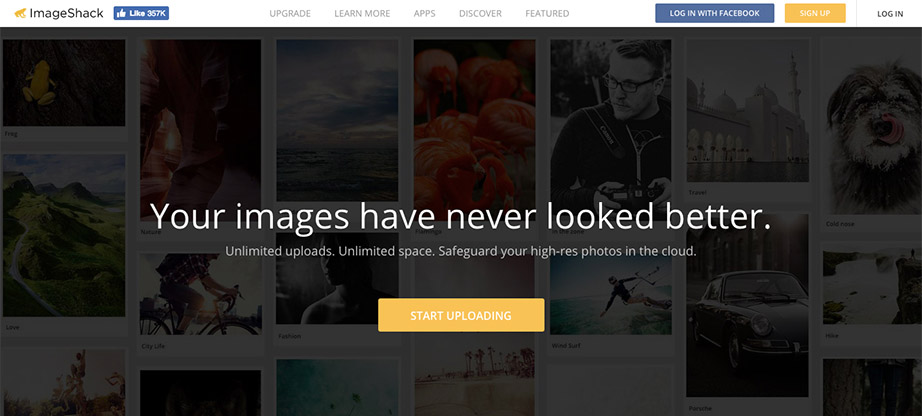 ImageShack is an ideal solution for those of you who are looking for unlimited storage for your photography. It gives you 10GB of space per month free. Don't hesitate to organize your images and create albums. Share these albums with your clients when you need to deliver photos after a photo shoot.
ImageShack has a minimalist, user-friendly interface similar to Pinterest. You can upgrade your account to Basic for $3.99 per month and get unlimited storage space. Besides, with a paid plan, you can link directly to a photo.