How to Make a Web Designer Resume – 5 Pro Tips
Just like a web designer defines a user's experience on a website, a resume does a similar task for your job application. This document can make or break your career, so you need to learn how to make a web designer resume.  You need to make sure your resume is perfect in terms of showcasing your web design skills, professional experience, readability, professional achievements, etc. In this guide, we will delve into pointers on how you can make the best out of your web designing skills and get shortlisted for an interview. Read on to master the craft to make a web designer resume and land your dream job.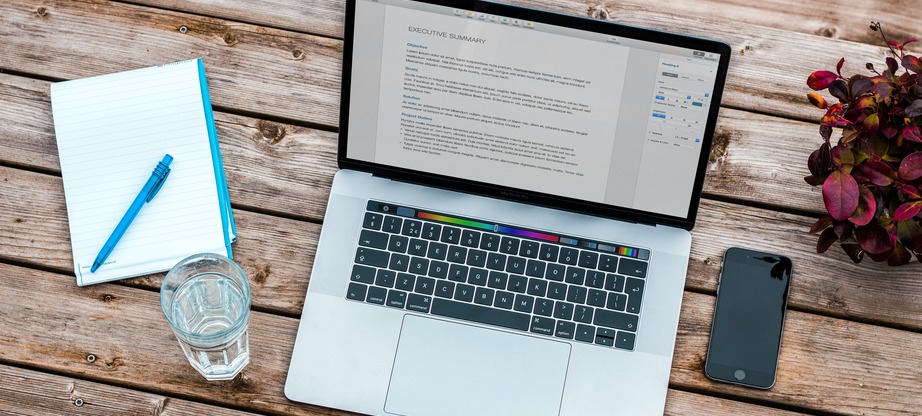 Compose a Professional Experience Section
How to compose a professional experience section? Professional experience in your web designer resume is not just limited to listing job profiles. You need to include pointers that showcase your skills and job accomplishments. You need to think of it in terms of
How capable are you in performing the roles and responsibilities?

Do you possess the expertise the hiring manager is looking for?

What are some job achievements that are you most proud of?

How does your work experience complement the job role?
While drafting this section if you look at it from the recruiter's point of view, you can create a better impression on them. However, the question remains how should you tackle these points in your web designer resume?
Choose a resume template that allows you to list your work profiles in reverse chronological order. 

Incorporate a cause and effect relationship while writing statements. It means to write the action followed by the result. The idea is to mention not just what you did, you need to mention why you did it. 

Use keywords related to your web designing domain expertise. For example, use proficiencies like UX design, user interface, sitemap creation, etc. 

Include your key achievements across all your work profiles. Moreover, quantify your statements by adding numbers to substantiate your role. 
Make a Separate Skills Section
The question of how to make a web designer resume lies in this section as it provides information about the expertise of the professional. To make a better impression on the recruiter and effectively showcase your expertise, you need to compose two separate skills sections. In the key skills section, you need to include your core competencies that are related to the role you are targeting. A technical skills section where you need to add the tools/methodologies you use. For example, here is a list of core competencies you can add to the key skills section
Visual Design Principles

User Interface

User Experience

Typography

Graphic Design

Image Editing

Sitemap Creation

Color Theory
List of tools & methodologies that you can add to the technical skill section
WordPress

Adobe Suite

Google Web Designer

Shopify

Joomla

Drupal

Weebly

InVision Studio

PIXLR

Canva

ProofHub
Note: Only add skills that you can validate in front of the hiring manager. 
Draft a Professional Summary
When you ask the question, how to make a web designer resume? The answer lies in the professional summary as this section is placed at the top of the document. Also, while skimming through a resume, the resume summary is one of the first things that a hiring manager notices. Hence, a professional summary section should serve as an overview of your professional achievements and domain expertise. But, it does not mean that you go in detail about each and every aspect of your role and write long paragraphs. The summary should not exceed more than 3-4 lines. 
Here is what should you keep in mind while composing a resume summary
Begin the summary by including the number of years of experience you have, followed by the designation or notable certifications. 

Avoid including mentions of first and second-person pronouns. Instead use pointers like "proficient in", "adept at", etc.

Include your key achievements and points that can be of value to your profile and improve your chances of landing the job.
If you incorporate all the best practices listed above, here is what your summary should look like: "4+ years experienced Certified Web Design Professional with a track record of designing quality website layouts and visual designs. Proficient in achieving customer excellence by incorporating innovative user interfaces and improving user experience. A recipient of the "Web Design Artist of the Year '20" and redefining the web and media platform".
How to Make a Web Designer Resume – Include Keywords
Including keywords is important to pass the applicant tracking system. It is a software application that helps the hiring managers to shortlist candidates who have job-related keywords in the resume. Where can you find these keywords to make a web designer resume? The simple answer is: go through the job post to assess what the requirements are and accordingly highlight the information in your resume. For instance, let's say the recruiter is looking for people who have expertise in "sitemap creation", then you can ideally highlight this skill in your resume. 
Add a Link of Your Portfolio
Just including work experience details and adding relevant skills is not enough to make a web designer resume. Since you are a professional in the tech industry, you need to show your work and an online portfolio does that job perfectly. You can add links to your online website, GitHub project, blog, etc. The idea is to showcase the work you have conducted and eliminate any doubt the recruiter may have regarding your expertise. You can even add a link to your LinkedIn profile if it can be of value. Adding these links helps understand the hiring manager what they are signing up for and how you can provide value to them.
How to Make a Web Designer Resume – Key Takeaways
Here are a few key takeaways from the draft to make a web designer resume
Compose a professional experience section from the recruiter's point of view and list your profiles in reverse chronological order. 

Create two sections for your skills, a "key skills" and a "technical skills" section.

Draft a resume summary by including your professional achievements and core competencies. 

Include keywords from the job post and pass the applicant tracking system. 

Add a link to your online portfolio, GitHub, LinkedIn, blog, etc.