7 Gadgets Which Will Make Your Life Easier
All of us like different weird things which help to make our business more quicker and with a real pleasure. As usual we can't find such kind of useful accessories in a common shops or stores. We can only order them in our beloved Internet. As you have already noticed we like to share various helpful and extraordinary tools with you. Today is the turn of really beneficial roundup of stunning accessories which will make your life easier. Now you have a great opportunity to take the advantages of warm digits, electronic cleaning putty, both amusing and convenient balloon calendar. You'll also appreciate the benefits of cleaning slippers, talk to the hand sticky note pad, odd disease stress balls and handy bottle holder handle. Just think how much easier your life could be with these accessible tools. Choose the one you need most or try them all and share your thoughts in the comment's section 🙂
Enjoy the dazzling set of astonishing tools which each of us would like to own!
Gloves with digits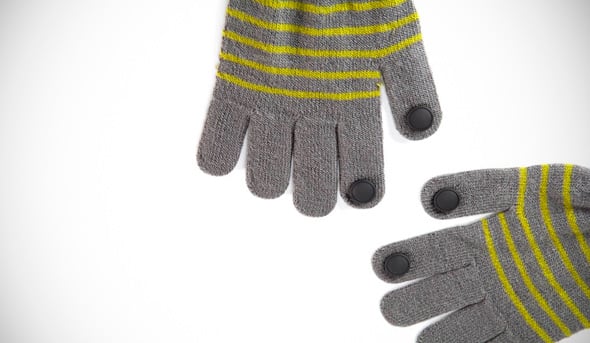 Really useful winter device which saves your time and gladden you with its functionality. Wearing warm and cute digits on your gloves you can always stay connected with your family and friends! These mini conductive pins have to be attached to the gloves to help you to use electronic touch screen devices. So you don't need to take off your mittens to call your fellow or colleague.
They cost only $ 11.99 and come in packs of four, so you can make a present to your best friend and he'll also have an opportunity to answer you as quick as possible 🙂
Electronic cleaning putty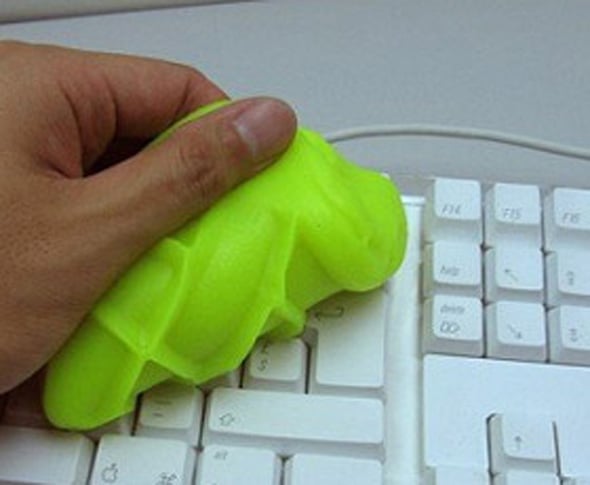 If you are a geek or simply have lot of electronics, you should by far have this cleaning putty. Thanks to its shape the non-toxic and biodegradable sponge gets in all cracks and crevices and pulls out all dust and spray. If your electronics need a deep cleaning, this safe for work putty will clean it in the best way! Such useful gadget is available only for $ 5.99. Don't miss it! 🙂
Balloon calendar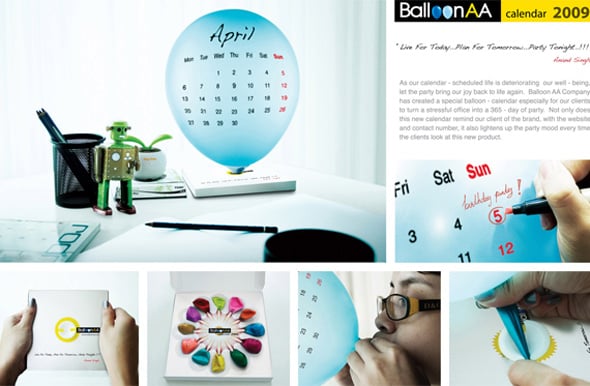 Really nice idea to mix work with pleasure! Are you fed up with the classic and common calenders made of paper? So, this cool balloon calender is the best solution! It has a special balloon stand where you can fix your calendar and round important dates, events and birthdays! Place it on your working table and turn your daily workflow into a cheerful party! The package of twelve balloons also includes a red market to make notes.
This both amusing and helpful kit costs only $ 0.26
Slipper cleaning slippers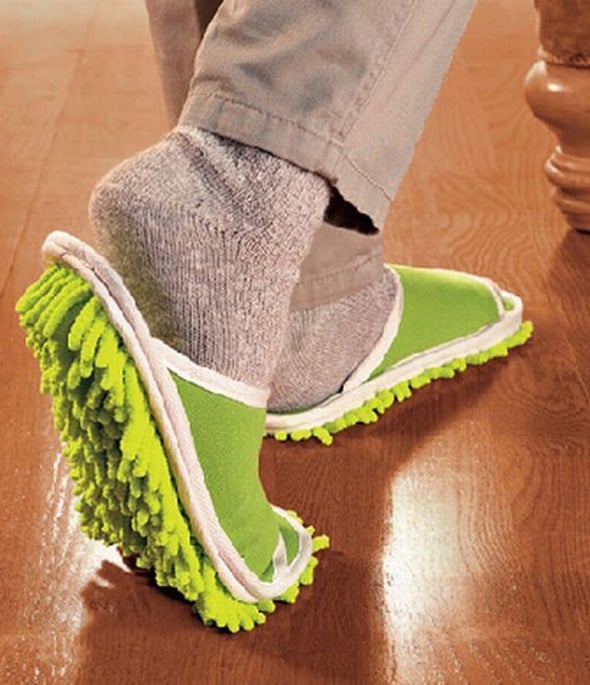 A pair of slipper cleaning slippers is the coolest and funniest way to keep your floor clean without any extra work. All you have to do is just stroll around your flat and your feet will do the work instead of you 🙂 These cute helpers lift dust, hair and absorb water without damaging your surface. The slippers are washing machine safe, so you won't have problems to clean your little cleaners 🙂 Available in different bright colors and only for $ 6.98.
Talk to the hand sticky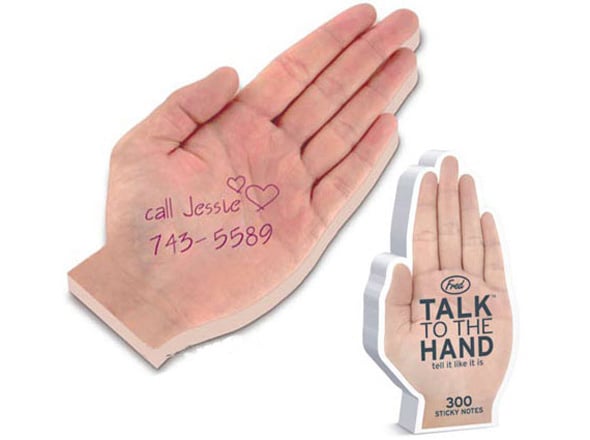 Stop leaving messages on a boring board or common sticky note pad! Talk to the hand sticky note pad gives you 300 elegant pages to write your point of view or leave some remainder. Looking at this remarkable stickers, you'll surely remember all important data. The Talk To The Hand Stick Note Pad measures 6 inches tall x 3 inches wide.
Its price is $ 3.10.
Disease stress ball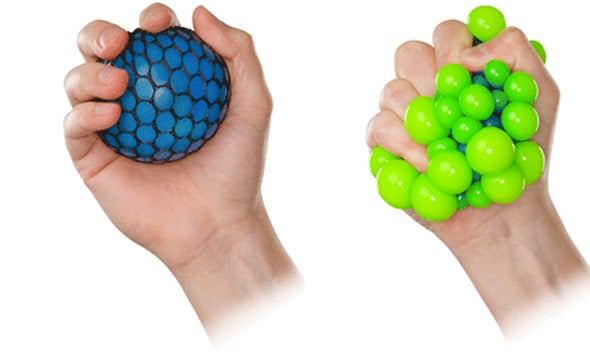 Are you angry or distressed? Disease stress ball will relieve you in tight circumstances and help to diminish evil in your life:). Or it can be simply your indispensable tool not to get into the conflicts. So, don't shout rude and curse words, just squeeze the ball and calm down.
You can own this helpful gadget for $4.99. Don't miss the chance to buy it so cheap.
Bottle holder handle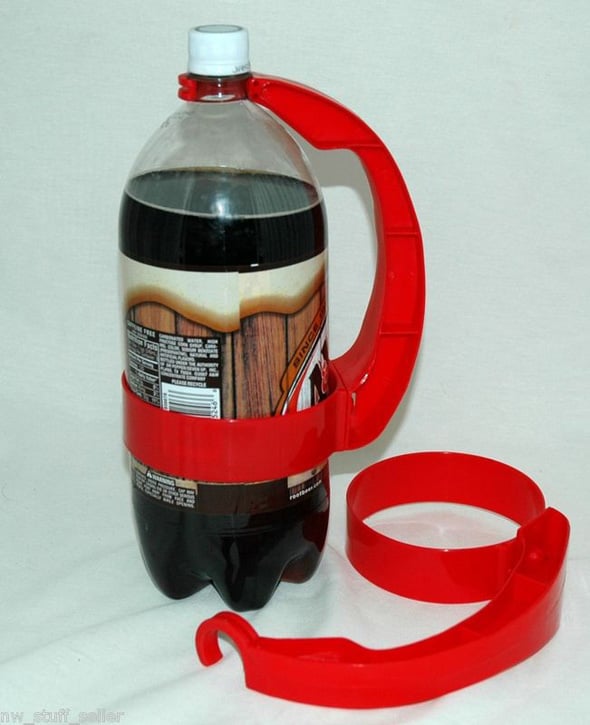 Now a heavy 2L bottle won't slip out of your hands, easy to use bottle holder handle will fix it and help you to fill quickly the glass. The price is more than affordable, you can buy it only for $ 7.99.