7 Extraordinary Accessories for Thanksgiving Celebration
Holiday dinner, candles, beautiful table accessories and of course a festive Turkey are the compulsory attributes of Thanksgiving day. We all got used to celebrate the holiday in the bosom of the family, but what to do if you decide to spend this evening with your close friends? With friends who don't have all these cute stuff to decorate the table and house and, moreover, they even hate these lovely gadgets. How should you prepare for the holiday and create a festive atmosphere when everything is against you? Don't get upset 🙂 Let's turn the classic dinner into the little Thanksgiving party. In order to do that and arrange a special event, you need to think outside the box and find something that will be really inspirational and funny. Specially for this happy occasion we've selected seven stunning things for Thanksgiving. Look at the holiday set below and provide yourself with the creative stuff beforehand.
Messograf Caliper Pen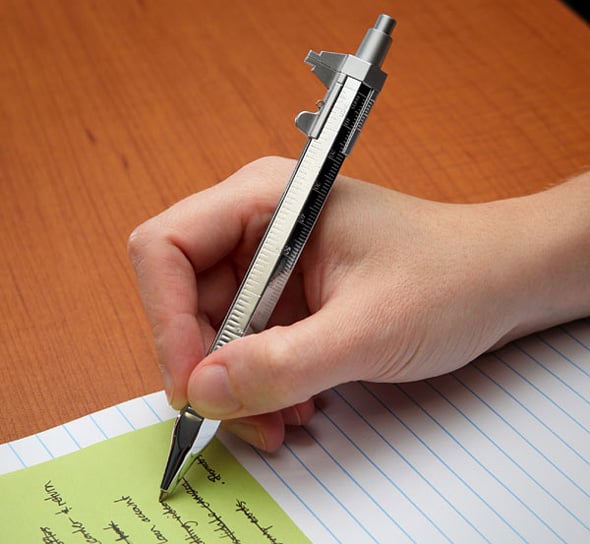 Messograf Caliper Pen is the coolest for writing a festive menu. After the party you won't through the pen away, cause it surely come in handy to measure something and then write down your measurements. This handy tool also features a 4″ exterior Vernier caliper, a metric screw thread scale and a tire tread depth scale. If you are looking for a pen both useful and funny this one will be perfect for you 🙂
Price: $24.99
Play more notepad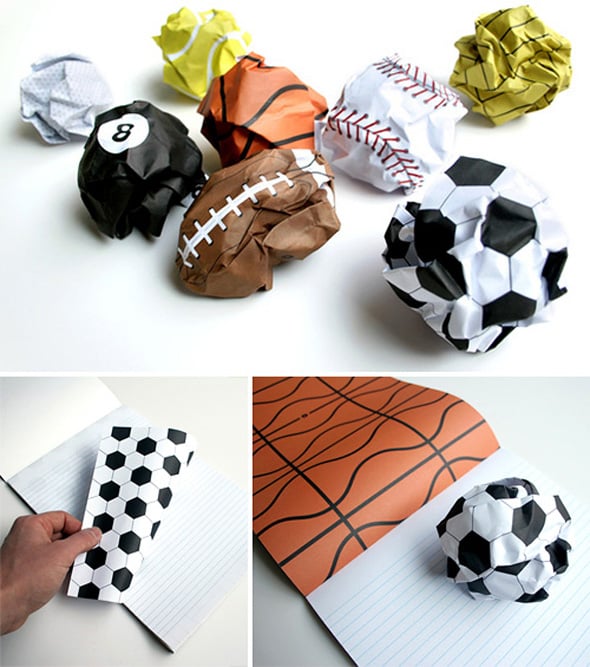 You have a pen and where is the paper? We've found a really unique notepad to write a menu on. When the use of paper comes to the end you can turn the process of cleaning in an entertaining game. A ball design is printed on the backside of every page, you can choose from basketball, rugby, football, soccer to tennis and much more. When you are done with a page, tear off the list, crumple the paper and toss a basketball or rugby ball to the bin.
Play More notebook costs only $8.15
Foot step design table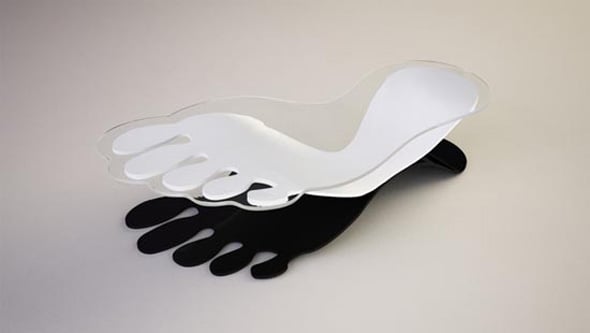 Now it's time to set a table. As we've decided that the dinner has to be funny and humorous, a table also should be in an appropriate creative style. It will make your dinner really memorable. It has extraordinary minimalistic design and stands out thanks to its innovative shape. Foot step design table is made of class, polywood and shiny paint.
How do you usually lay the table? What plates do you use and what are your favourites glasses? But mind, that I mean not common holiday tableware, but original and surprising dishes. If you don't have such plates and goblets, you can easily own them. Just have a look 🙂
Food face plates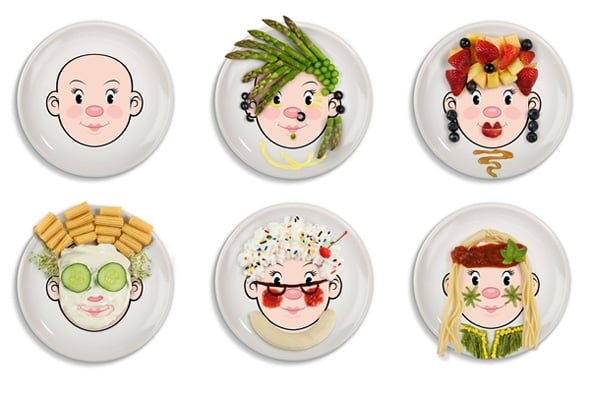 Even if you are not a child, these funny plates will by far intrigue you. They were made specially to exercise your creativity and imagination. Just place some pieces of food on the plate and create a mood for the looking at you person 🙂
Price: $11.95
Vintage tumblers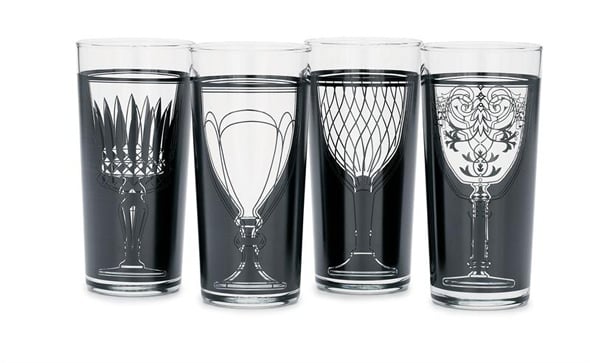 A beautiful set of vintage glasses in a monochrome palette scheme. There are four tumblers with unique design in the kit. And don't loose the opportunity to by it on sale only for $15.41
Adobe Coasters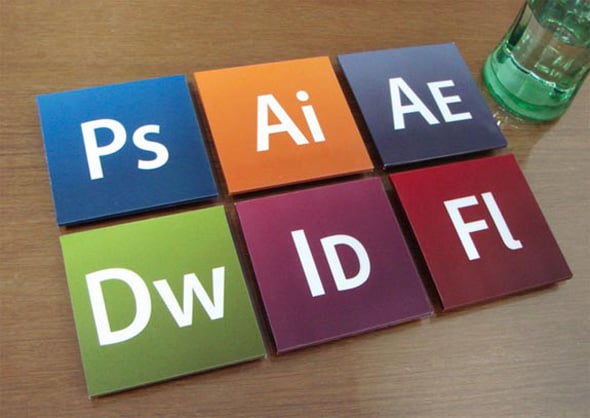 These colorful coasters are a pleasant addition to the table decorations. They features icons of Photoshop, Dreamweaver, After Effects and InDesign. Every friend can choose what he likes most and take it under his funny plate.
Available only for $25
Dream Cheeky USB Refrigerator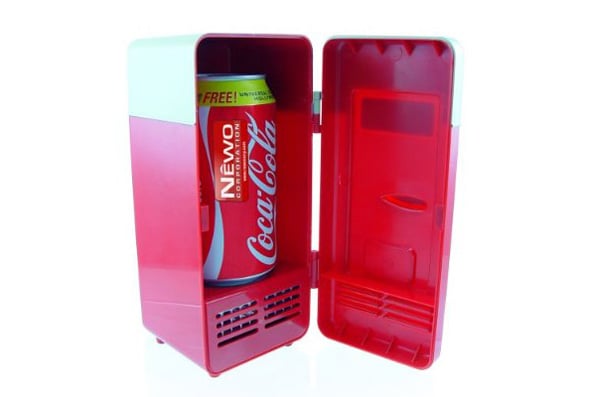 We are sure that you do not want to go to the fridge every 15 minutes and cool your beverages. To make the holiday relaxing and delightful you can use this small but effective USB refrigerator. It lets you to keep drinks cold while you are at the computer watching movie, photos or playing.
Price: $17.99
You'll by far remember this Thanksgiving, cause such outstanding way of celebration is not usual, but really cool! Invite friends and have fun. If your fellows are designers, geeks or they have a good sense of humor these accessories will cause a furore! 🙂
And what's on your list? Share your favourite holiday accessories in the comment section.
Happy Thanksgiving day, Friends!!