Stay Connected With Facebook All Day Long: 7 Striking Offline Knickknacks
Facebook has entirely penetrated not only in our online life, but also in our daily offline existence. People get used to the engaging and fully absorbing online network that don't even imagine a day without it. Moreover, they transfer Facebook accessories to their rooms and houses, decorate clothes with pretty Facebook logo and a well-known blue "F".
Specially for the fans of this social giant, we've gathered seven cool and eye-catching Facebook offline tools, that are really worthy of our attention 🙂 You'll be surely impressed by the original design and inventive conception of these cool and unconventional knickknacks . So, don't hold over, let's relax and enjoy our astonishing roundup.
Facebook Watch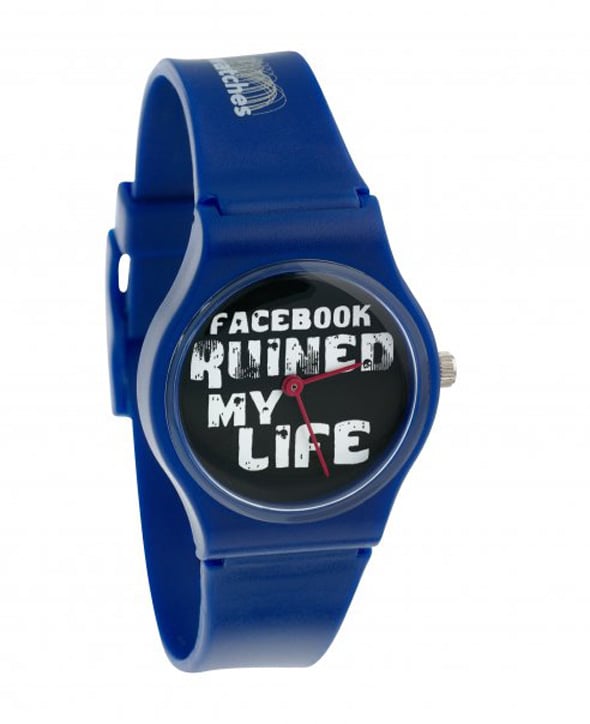 If you spend your priceless time looking at your friend's profiles, playing Facebook games and using various exciting applications, this spectacular watch with a brainy quote was created specially for you. Maybe, every time you look at it, you'll remember that except Facebook, there is really thrilling and breathtaking world around you.
This useful, so called "notification" is available only for $5.
"Facebook me" cufflinks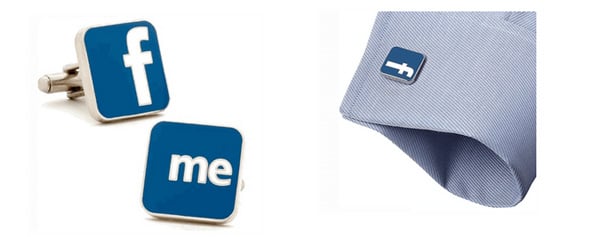 Blue surfaced Facebook-themed cufflinks will suit perfectly to social media gurus and experts. These tiny but very effective accessories are a good accompaniment to the business outfit. They are made of enamel and plated with rhodium. Your Facebook addict friends will surely appreciate this element of your style.
The pair of striking cufflinks costs $49.95
Like hanger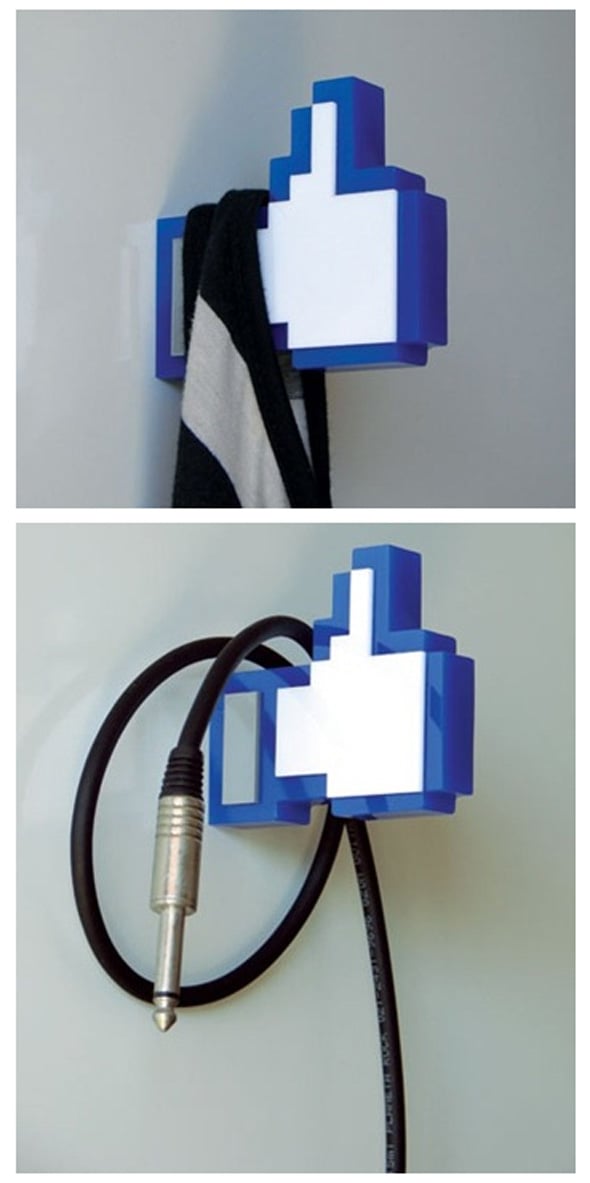 Facebook hanger is shaped as Facebook Like Thumbs Up Button icon. This handmade acrylic accessory has a screw that doesn't come off, but helps you to fix the hanger. Decorate you room with this Facebook tool and you'll create a special Facebook atmosphere in your private space. You can also buy two Like-hooks and use one for your favourite things and put the other one upside down and hang things which have to be cleaned or you don't like anymore 🙂 Maybe, in a such joyful manner you'll get rid of your old and needless stuff.
You have a great opportunity to buy this stunning Like Thumbs Up hanger only for $39.90
Facebook Mousepad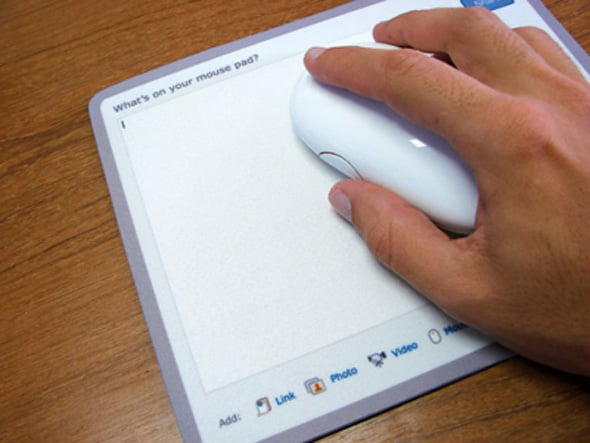 What's on your mind, or maybe it would be better to ask Facebook lovers what's on their mouse pad? Modeled after the top of the Facebook stream, this mousepad will be the best present for the real fans of popular social network. Made of high-quality cloth material, providing a precise and consistent glide and based on non-slip rubber.
You can buy the extraordinary mousepad from Meninos only for $12.70
Facebook scarf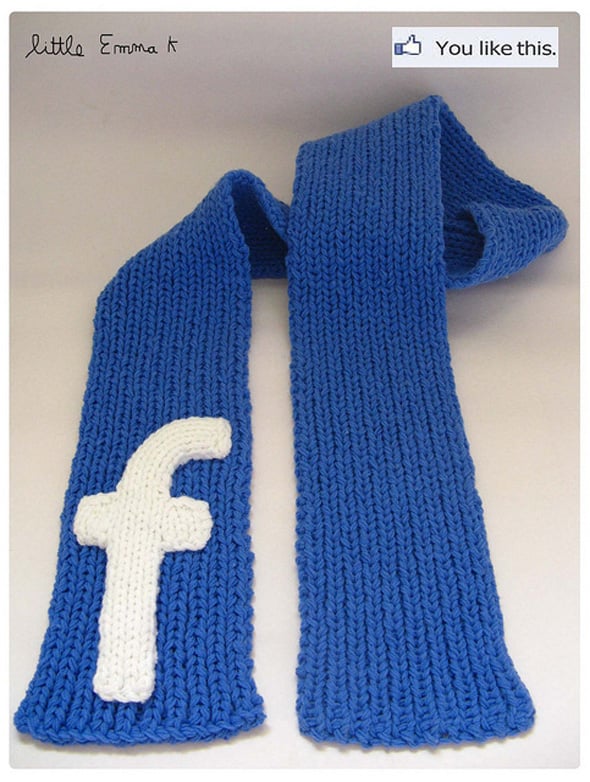 Even outside you can be with your social media friend "Facebook". Just attire it and you'll make two good things at once, the first one – by wearing such warm deep-blue and unique scarf, you'll raise your mood and the second one – you'll make everyone smile, cause how can anyone stay indifferent looking at this beautiful accessory with Facebook symbolic.
This knitted masterpiece costs 24 €?
Facebook necklace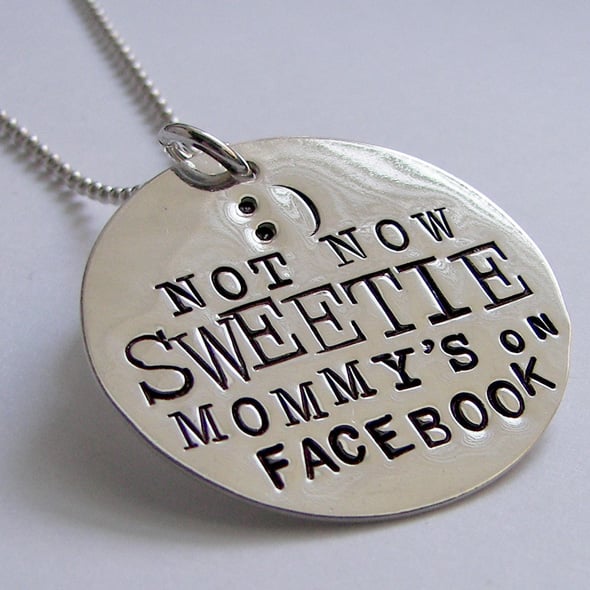 Everyone has its own meaning of the phrase handshtampted on the locket. We've just share with you this at the same time cute and sexy accessory 🙂
This beauty is available for about $70
Facebook mug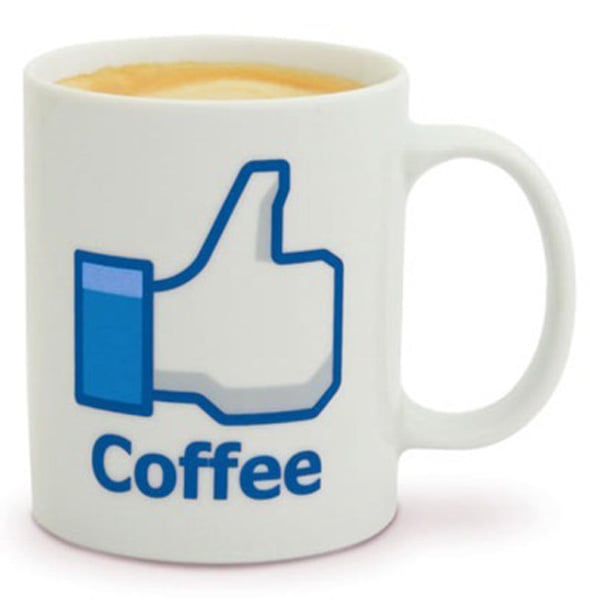 Nowadays designers' imagination has no limits. And such trifle as the Facebook logo on a cup doesn't surprise anyone, but this logotype is popular and really demanded 🙂 We are sure everyone want to have such clean and stylish mug to stand out and draw attention of co-workers, clients and customers.
If Facebook is your passion and you like coffee, you may buy this dazzling cup for $5.95
Awaiting for your own dazzling examples and ideas in the comments section 🙂