Illustration Website Design Inspiration: Secret to Catchy Look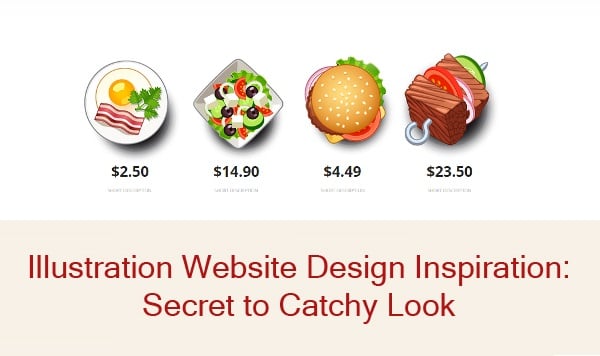 "Be yourself, everyone else is already taken"
(Oskar Wilde)
It's not a secret that everyone wants their website to be totally unique and grab the attention of intended audience. So, how to make a website stand out in the herd? The answer is simple: hit for illustration style and it will give your site personality. In this post you'll get some illustration website design inspiration and a few secrets of using it to create a cool look.

Illustration is the most creative method of presenting information because:
It's creative itself;
Images can speak volumes;
It's a breakthrough in the commonality of standard websites;
It's something that makes a good site just great!
What are the features of the style?
There are no special features and the style is very diverse. The main thing is illustration itself. You use numerous types of illustrations (hand-drawn images, simple vector graphics, textured or 3D illustrations etc.) and it will provide a unique feel if applied properly.
Here are main applications of illustration in web design:
Personal branding (widely used by designers to show off their skills);
Thematic illustration (which establishes an overall theme and controls the entire layout);
Mascots (bright animals or characters that personify the site and its product);
Illustrated decoration (elements to simply beautify the design);
Illustrated text (sketched font or text styled in various ways).
Thanks to these elements each site varies from the most realistic to the simplest and colorful designs, but it's one-of-a-kind. Illustration style makes your website a real eye candy!
Usability
Illustration style is compatible with other styles and fitting to almost any sphere: entertainment, childcare, education, handicraft, beauty industry, pet care, sports, catering. But it's exceptionally good for creative people with expressive human personalities: artists, photographers, designers, singers.
Even business companies can use elements of the style to personify their websites. But mind that imagery increases the visual appeal but suggests less formal presentation and light attitude.
Here are some inspiring templates in illustration style.