7 Magic Accessories to Cheer Up Your Work-Place
What is the best way to bring fun into your office and diversify your work-flow? You'll say that the question is rather simple and everyone knows the answer, but we don't need airy words and misty thoughts, we want concrete examples and actions 🙂 So, look around, what do you see? Empty walls and boring tables? This atmosphere is not for you! What about bright decor elements and funny gadgets?
Specially for our readers, we've prepared the stunning roundup of seven creative things every team and company should own. Just look at these astonishing design elements, office accessories and choose the best for you to cheer up your workspace 🙂
Basket-bin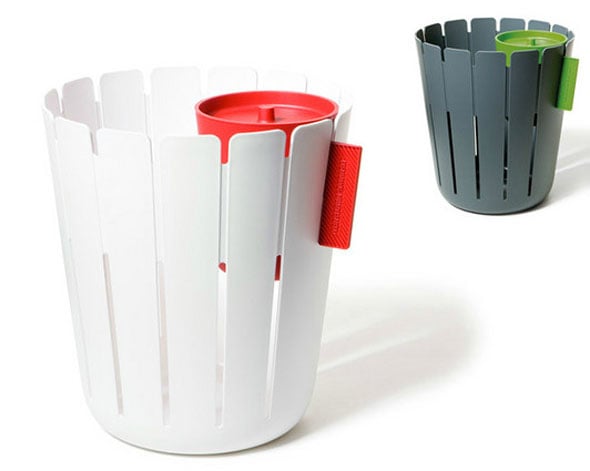 This unique trash bin will be an amazing present for people with a "green" habits. Having such original basket in your office, you'll stay eco-friendly and add some environmentally-pleasant credentials to your workspace. It's equipped with dishwasher-safe cup for messy food waste, so your paper-rubbish can be easily recycled.
The pproximate price is $65
Dine-Ink Pen Utensil set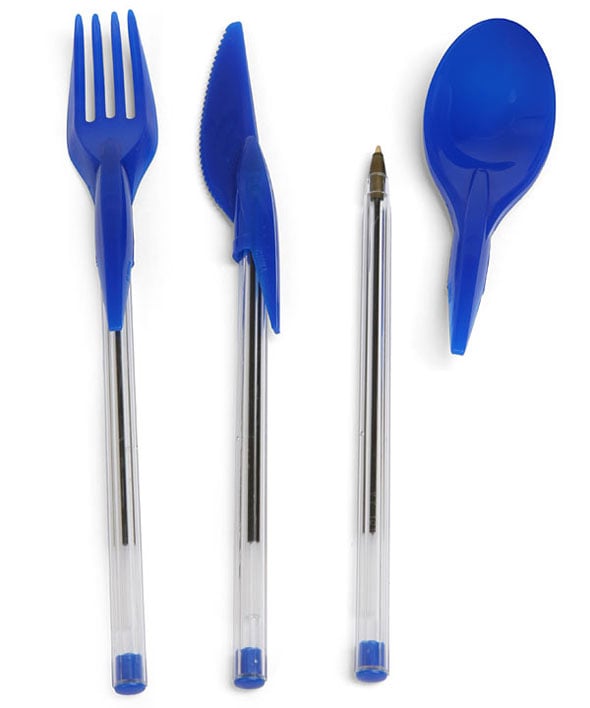 If you don't have your utensils at hand, these all-purpose pens with caps shaped into a fork, spoon, and knife will by far come in handy. They will surely rise up your appetite and make your dish more delicious, cause you can't help but smile while eating with such unusual equipment 🙂 Don't forget that they could get lost in your dishwasher, so wash them by hand and keep in a special resealable zip-top bag.
These funny fork, knife and spoon are available just for $4.99.
Invisible book shelf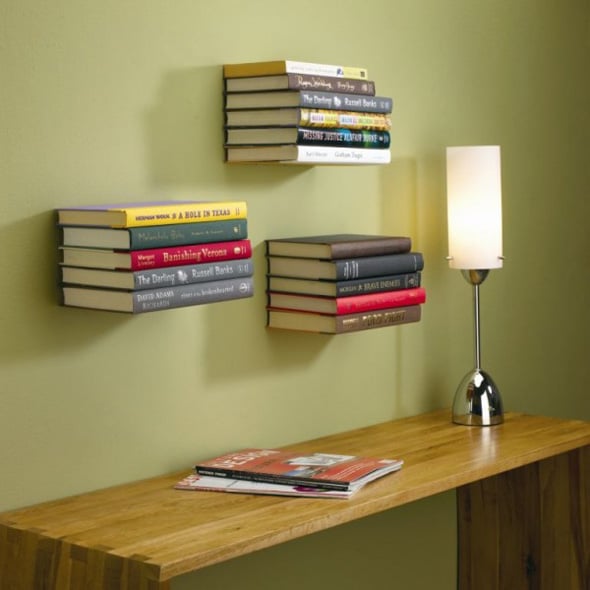 At the first glance it seems that books hardly touching the wall levitate in the air. You'll say "it's magic", but everything is rather simple 🙂 Steel book-shelf becomes invisible behind a stack of books. This astonishing design element is the real godsend for lovers of minimalist art. Decorate your walls with the original and elegant shelf and your office will surely win the best price for creativity 🙂
It's available only for $13.
Tapi

No more worry about dirty cups and hands! Now you can simply slide your Tapi on the faucet, turn on the tap and enjoy the water fountain 🙂 It's made of water-safe rubber, so don't be distressed for the taste of water, it'll be always clean and tasty. The best advantage of this handy accessory is that Tapi rinses itself in every use and fits perfectly to any tap with straight spout.
The approximate price is $4.95.
Monkey Cable Organizer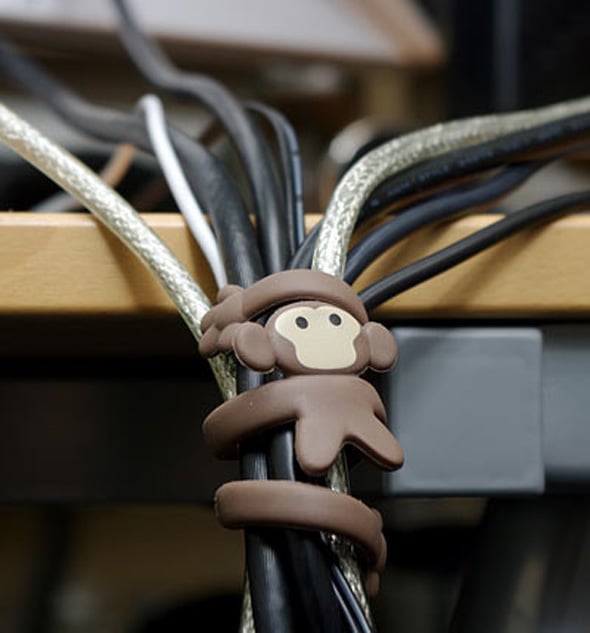 We're sure that if cables are not hidden in the wall or behind some special equipment, they are everywhere. Why do not turn them into creative and funny office design elements? This little cute monkey likes hugs :), so let it gather up your cables which are always in a mess.
The price is more than simply affordable, it costs only $5.99.
Lego Lunch box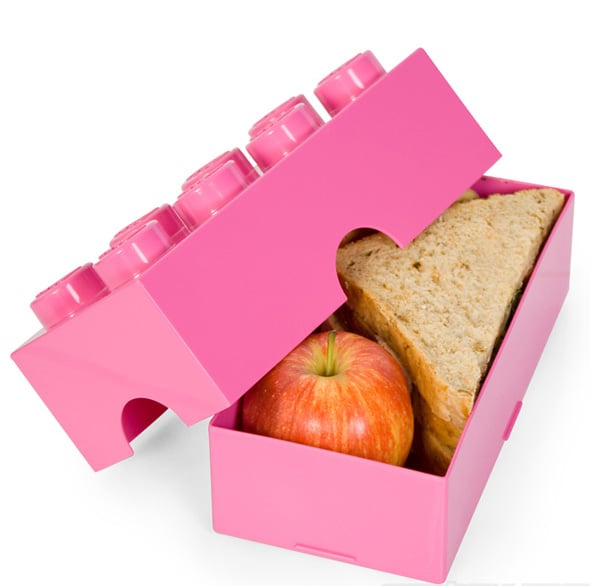 Would you like to stand out in the lunch-time fuss? This Lego lunch-box is just what you need 🙂 It remembers your happy childhood, careless school years and spice up your nowadays. Lego box fits perfectly for the food, kitchen utensils and for such small things as pens, pencils and paper-clips.
You can buy it only for $8.99.
Paper-clips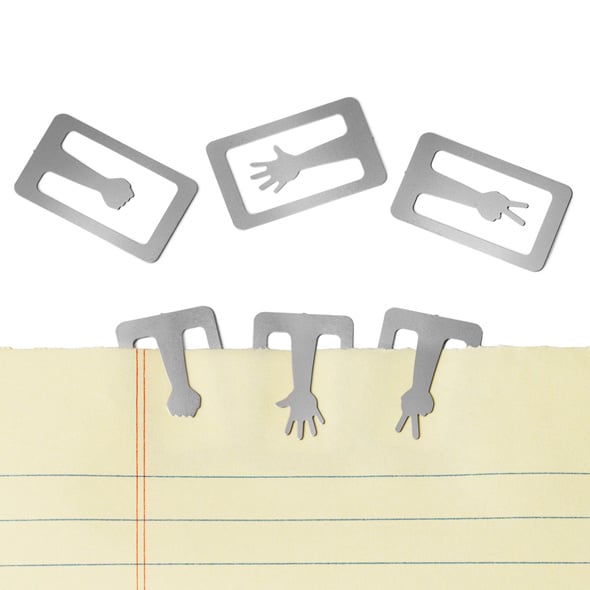 We've started talking about paper-clips already and decided to showcase one of the most engaging examples of this helpful office tool. You can use Rock paper scissors clips to mark pages in books, organize your documents or simply for creating a playful atmosphere in your working-space.
This cool set of clips is available for $13.