Read Free Beginner's Guide to Cognize SEO Marketing from Square One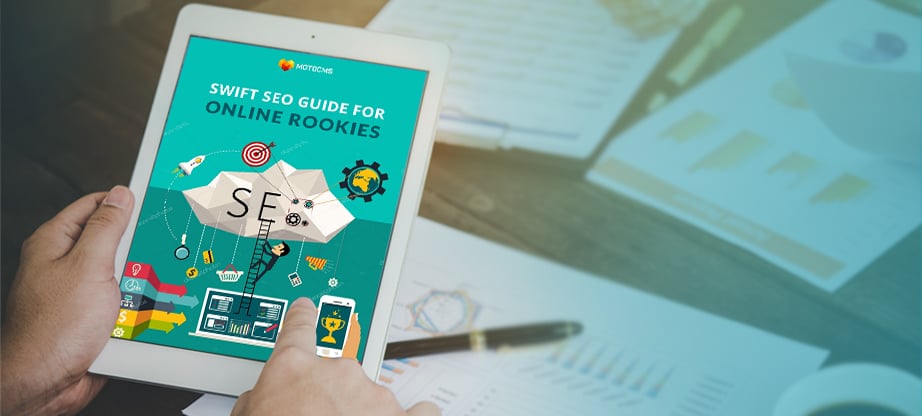 SEO is probably the second most popular acronym on the Internet after WEB. No matter have you a website or not, you are still an online user. So you should have heard about search engine optimization at least once in your life because you use Google, Bing or any other platform for the web search.
Search engines are revolutionary due to the fact that they gave businesses all over the world an impetus to increase awareness by setting the bar of high quality in web design & development, thus creating fair rules of the game for each participant whose position depends only on reputation, but not the account balance.
Free Tutorial on SEO Marketing
If you are about to get started with the optimization of your website and trying to find the most effective way to increase its rankings on a search engine results page (SERP), read the free tutorial published by MotoCMS. For the record, this website builder company have already released the whole bunch of free ebooks on how to promote an online business with Google AdWords, social media, email and other channels. Feel yourself free to get them all together or separately if necessary.
As for the latest MotoCMS eBook so far, it is called Swift SEO Guide for Online Rookies. Download this manual to find out:
How search engines scan websites to rank them on results pages;
What is the difference between On-Page & Off-Page SEO;
What SEO trends to follow to raise the rankings of your website and much more.
The world of SEO is not hard to understand but just like any other business, the process of making an SEO-friendly website requires absolute dedication and good judgment to achieve the best results. There is a zillion of the SEO marketing tutorials you can download to shed the light on this issue, but none of them won't guarantee you success until you come up with a real plan that meets the needs of your business. Good luck!