How to Make First Steps in Online Branding + Free eBook for Starters
Starting a new business or trying to make the existing one more profitable a person may consider different variants. But if your business is still not online this is definitely the idea you should think over. Today the Internet plays an increasingly more important role in human lives. People are getting used to the situation when they can solve all their problems, get the necessary services and buy whatever they need with several clicks. Under these circumstances, no business can survive and become successful without a fully functional website.
Getting Started with Your Online Brand is Easy
You have no idea what to start with? You know nothing about coding and can't afford to hire a professional? No reason to worry anymore – nowadays everyone can build a new website himself/herself! Nevertheless, it is so simple to feel overwhelmed by all of the solutions you may find online. Fortunately, with MotoCMS you can create a website and control your online business easier than ever before. It will take you just several easy steps to launch a site.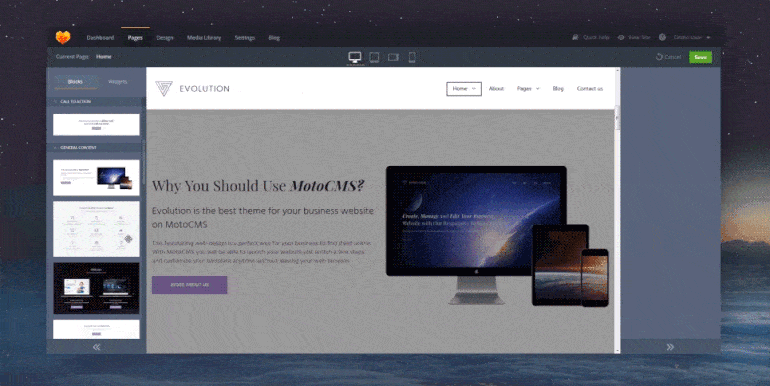 Firstly, you choose your own unique design among 2500+ awesome templates the company offers. Then you easily add all the necessary content with the super functional user-friendly admin panel. Lastly, you get your fully responsible site! Moreover, you don't need to pay from the very beginning – you have 14 days to build your site for free and buy out your theme with all modifications. If you are completely satisfied with your choice – go ahead and pay for it. And guess what? All the changes you have been making to the site during the trial period will still be there for you!   
Apart from this, owning a stunning website to represent your business online is only half a trip to success. Clever and efficient marketing is of extreme importance as well. So, you should be able to manage and boost your website in the most effective way to attract as many prospective clients as possible. But what should you do to make your site work for you and become profitable? How to avoid gruesome mistakes from the very beginning? Here are some helpful tips for any rookie to get started with building own online brand.
Unique Brand Image is Everything
First of all, to be successful your brand must be truly original. Give a considerate thought to the name and do not forget about the crucial influence of the first impression. Keep the style simple and be friendly. To create a catchy slogan may also be a good idea. Check out the home page of Tesla's official website. The design brings value and looks gorgeous at the same time.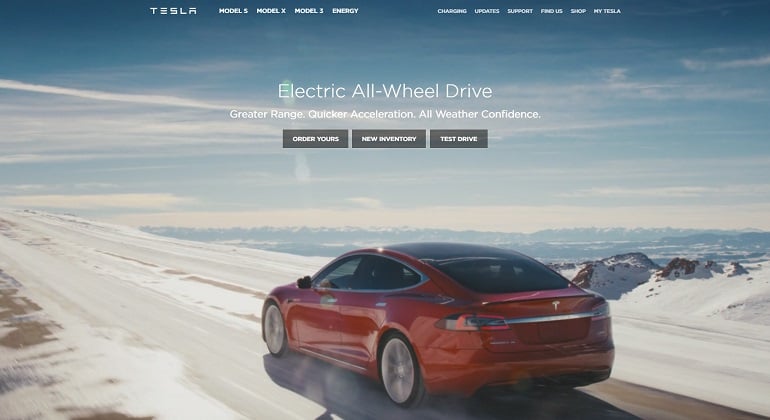 Google and Folks Must Notice Your Site
The next significant thing is SEO (Search Engine Optimization). SEO is really important as it must be easy to find you online. Otherwise, the web-users will never learn how wonderful your brand is. Good news is that MotoCMS admin panel offers you excellent easy-to-use SEO tools. With them, you will be never lost in the massive flow of online information.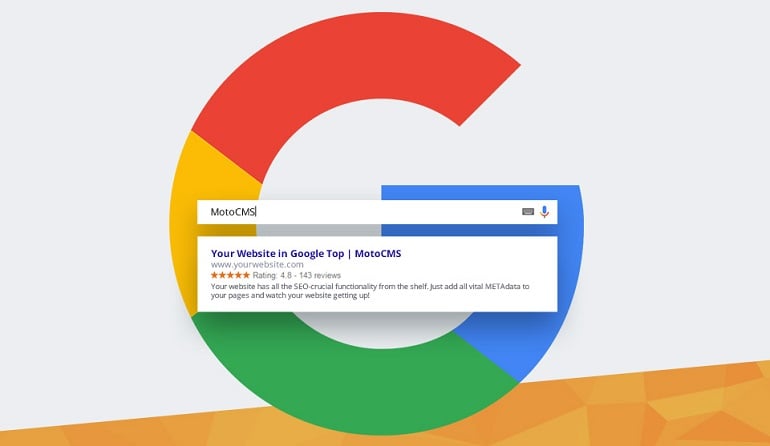 The Best Solution for Online Ads
The online advertisement should be considered as well. In this context, Google Adwords is the best solution as this advertising system is simple and effective. It is also very economical as you pay only when a visitor clicks your PPC ad. But in order to make it bring more results, you should think carefully about the keywords you will pay for with Google Adwords. In any case, starting a promoting campaign with Google Adwords will help your business flourish for sure.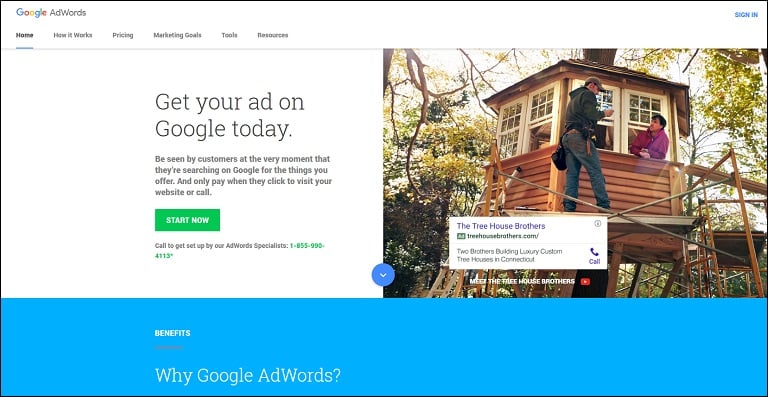 Social Media Tools for Liking & Sharing
Do not underestimate the role of social networks. People spend a lot of time surfing their favorite social nets. You should not lose your chance to get extra attention to your brand. Make sure the visitors can easily find you in social media. The MotoCMS team have included a set of most powerful tools into each template to help you in social media promotion.
      There are special

Social

Widgets to use various like and share buttons of popular social networks.

      The

Pinterest Board

widget to place your individual Pinterest Board on your site.

      The

Facebook Feed

widget to show your content from Facebook Fan page.

      

The

Twitter Timeline

widget to create and edit various Twitter widgets on your site.

      

The

Social links

widget to establish social links on your site.
Moreover, your customers will be able to share your content and follow your accounts in social networks in the most convenient way. No doubt, you will grow the audience with MotoCMS social network tools quickly and effortlessly.
You Should Be a Blogger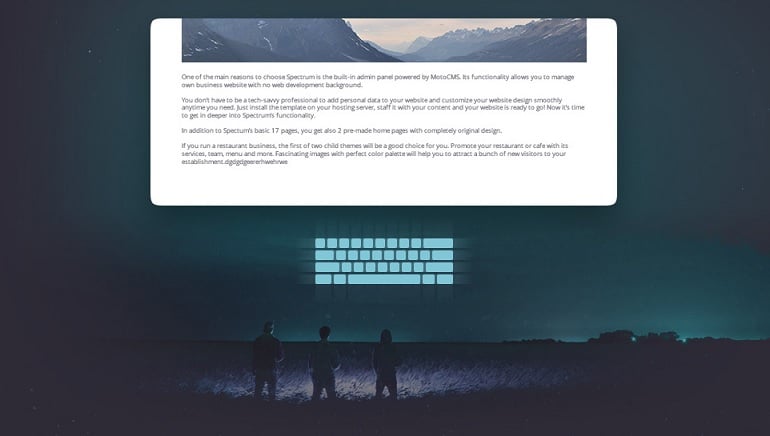 The following aspect to take into consideration is blogging. To start a professional blog on your site is a must do. Aren't you sure it is true? Have a look at the next pros:
      

promote your brand

      

share the information

      

attract new traffic

      

get copywriting practice
Impressive, isn't it? But you may not know how to create a great blog of your own. With blog functionality in the MotoCMS website creator, you won't have any trouble with it! Just follow the clear and simple guidelines throughout the customization process and you will succeed.
Check Your Website Statistics
One more important issue to take into account when your website launches is the Analytics. The very word may make you bored but believe, no efficient business can be done without paying respect to it. You must know how successfully your site functions and be able to change the situation if something goes wrong.

The Analytics tools included into your admin panel will assist you in verifying your site data in Google and in tracking the activity of the visitors. So, feel free to make your brand noticeable for search engines with the help of MotoCMS tools.
Personal Emails Do Miracles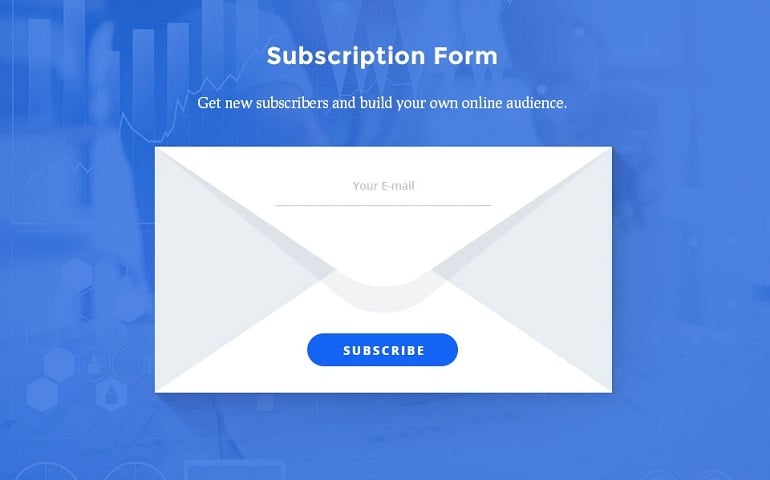 The last but not the least thing to talk about is email marketing. You are probably surprised but email newsletters are still one of the cheapest, easiest and most effective ways of marketing your business. Enjoy the convenience of marketing via e-mail with MailChimp. Сreate the list of emails and send the letters to your subscribers. But pay attention to the fact that you should apply the individual approach to your clients – probably not all of them need the same information. Be considerate and your clients will be thankful.  
Study Up on Online Branding with This Free eBook
As you see, to start a successful online brand from scratch is quite real. Of course, to create a professional responsive website is a very important condition of the success. Nevertheless, you are able to do it yourself without spending too much money. Do you still have questions?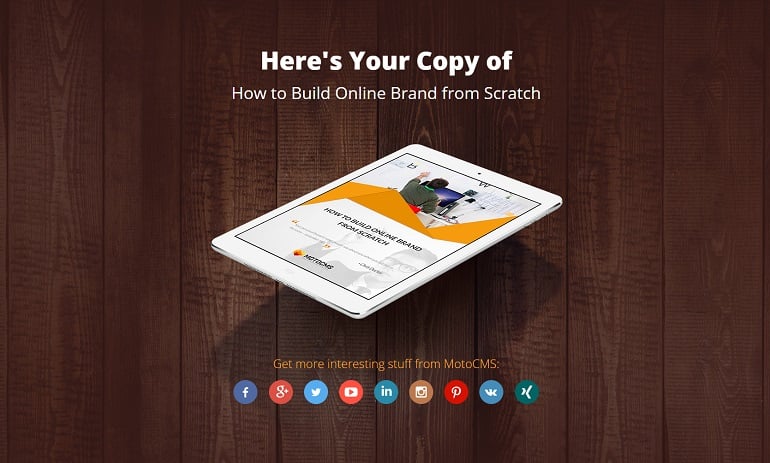 Download this edgy free e-book from MotoCMS – How to Build Online Brand from Scratch. You will certainly find all the answers there and even more! Let you not mess up with creating your brand from a start. It is much better to avoid making obvious mistakes than to waste time correcting them later, don't you agree?