Most Amazing Minimalist Web Design Examples for Your Inspiration
Minimalism has been gaining popularity over the years. It doesn't offer mere conciseness and functionality. It contains the whole philosophy of Less Is More that centers around the main clue. Moreover, it shows the wealth of content in the elegance of form and proves that white is no way boring if used thoughtfully. Besides, minimalist web design has some operational benefits, since it saves the loading time for websites. Moreover, minimalist UI design maintains compatibility between laptop and mobile screen, making it equally easy to browse.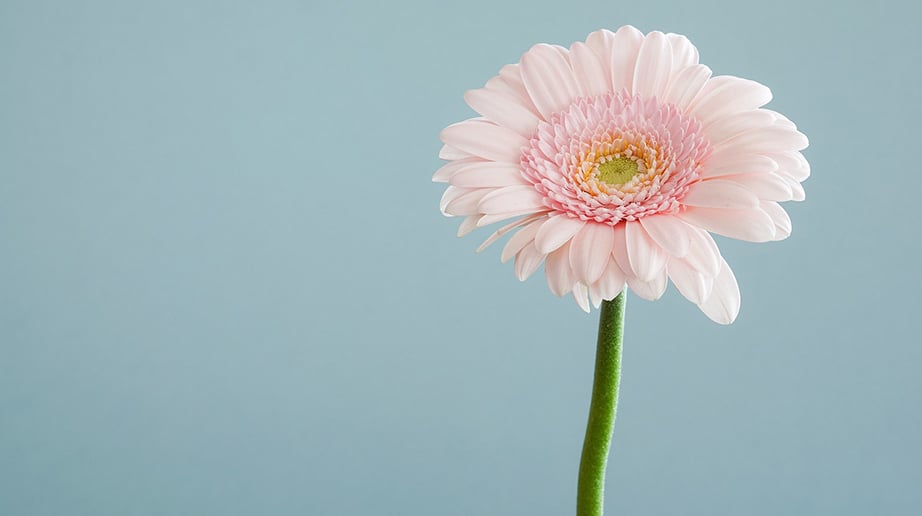 If you advocate the efficiency of minimalism and believe in the beauty of uncluttered space, have a look at our selection of the most amazing minimalist web design website templates. We have done the whole complex of preparatory work like coding and testing for you to use pre-built templates. So, you simply make your choice of the basic theme and adjust it to your purposes.
You can do it yourself! You can create your personalized website without months of work and expenses. The only steps left for you are choosing the template, using drag and drop website builder functionality to make an amazing interface design, applying the necessary colors, and writing your own text.
We have prepared for you a selection of our best minimalist website templates. Be certain, they are easy to operate. Besides, our support is available any time of the day seven days a week in case you encounter a problem or have a question.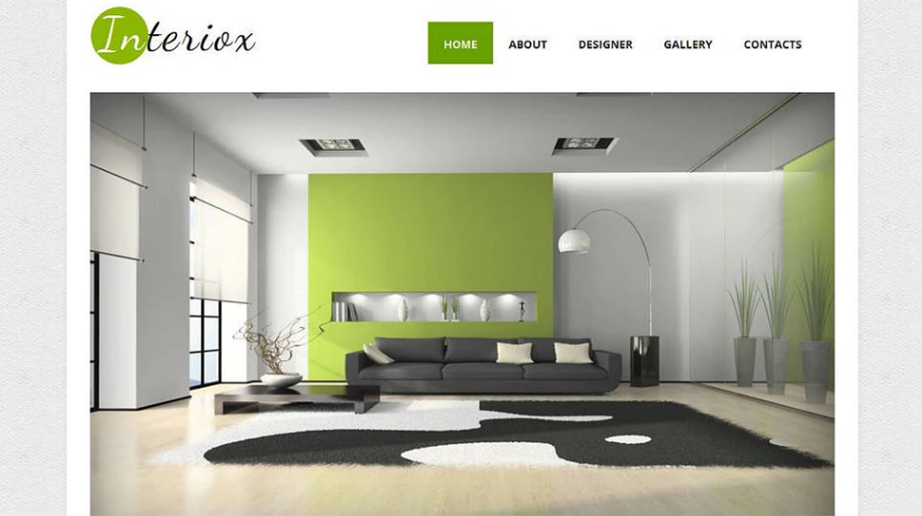 Interior Design Art Responsive website template is a great asset for those who create art out of the routine space. According to minimalist web design, the laconic but stylish interface emphasizes the importance of placement. An object acquires its meaning only if it is placed properly. You can shift the menu to the top or bottom. Anyway, it won't clutter the minimalist website layout, a perfect design for those who appreciate the space. Easily modify this minimalist website template according to your needs with exquisite widgets, slider and Gallery options, Google fonts and simple admin panel. To check out the more detailed look and feel of Interior Design Art Responsive MotoCMS website template, be sure to view its live preview.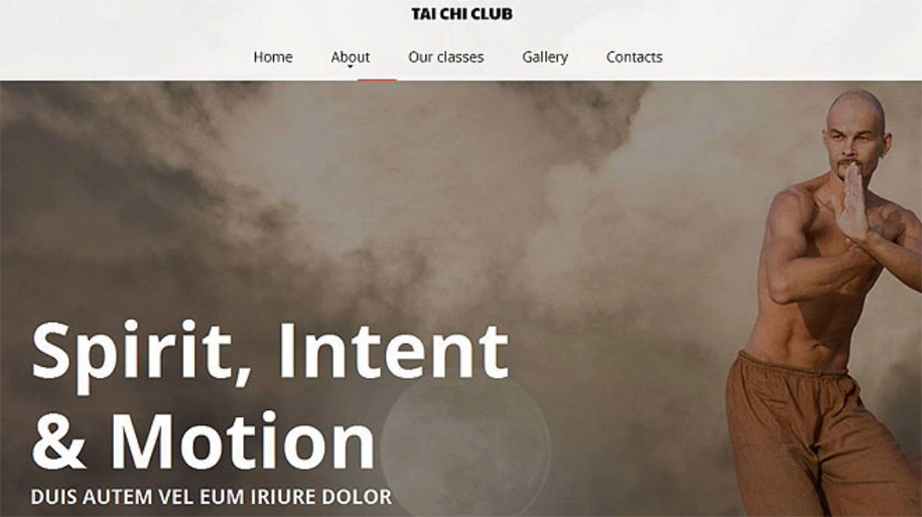 Tai Chi website reflects perfectly the basic idea of health, motion, and self-defense. No extra detail can divert you from the meditational spirit of Tai Chi school. This responsive pre-built template was developed in accordance with the philosophy of self-concentration and minimalism. Its compressed structure fills out only one-third of the page, featuring only the body and contemplation. Easy website navigation, progressive SEO options, and adaptability to any device will help you attract your target audience and convert the customers into devotees.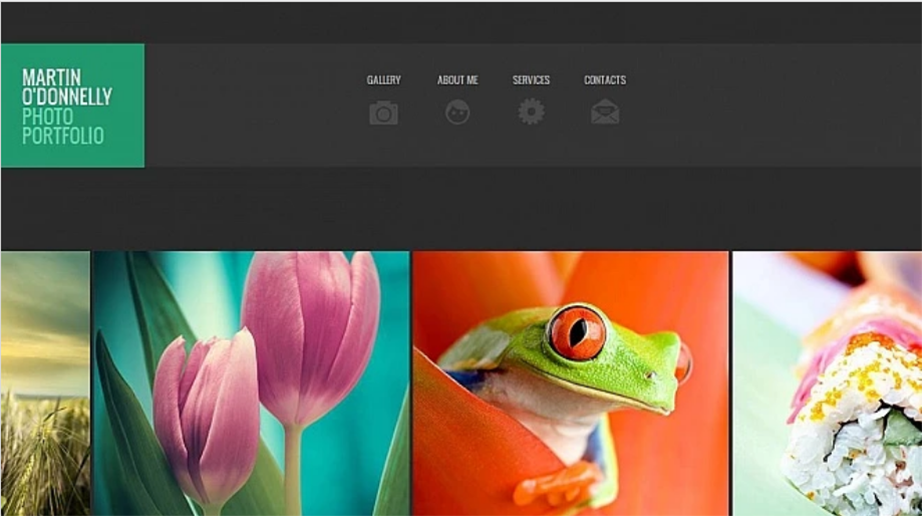 Minimalist portfolio design template is an accomplished solution for photographers who need the platform to present their work. Eye-catching pictures are even better highlighted by the dark monochromatic background. Due to professional looking interface and ornamental brevity, you will appeal to those who esteem the artistic quality of photography. Among the other awesome features worth to be mentioned are easy to use drag-and-drop editor, fully customizable presets, and parallax effects.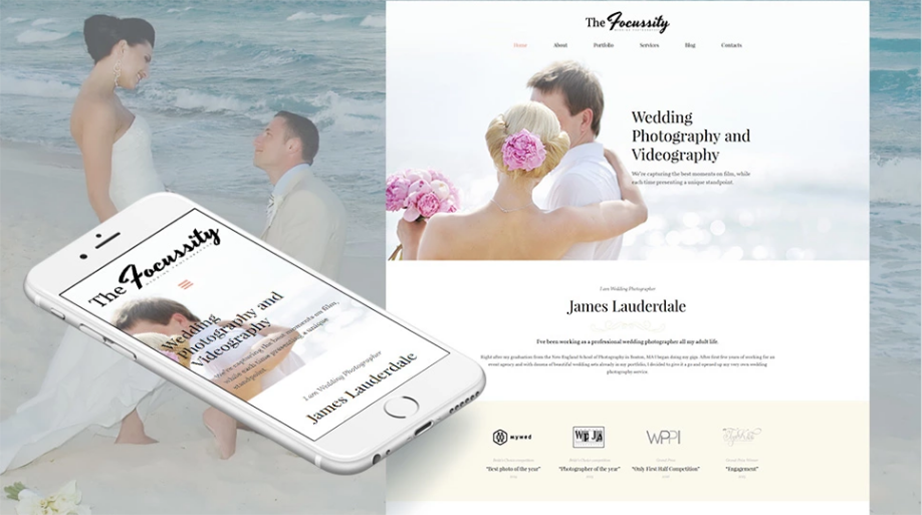 The Focussity minimalist web design template might be one of the best designs for wedding photography to make a wedding website due to its intuitive placement of elements and thematic color combination. The template offers such features as drag-and-drop website builder with ready-made blocks to choose from, easily customizable pre-made pages, personal blog, choice of google fonts. No doubt, you will engage your users, showcasing happy moments in a beautiful photo gallery. Should you experience any difficulties installing this website template, feel free to contact our 24/7 Technical Support team – they are always there to give you a helping hand.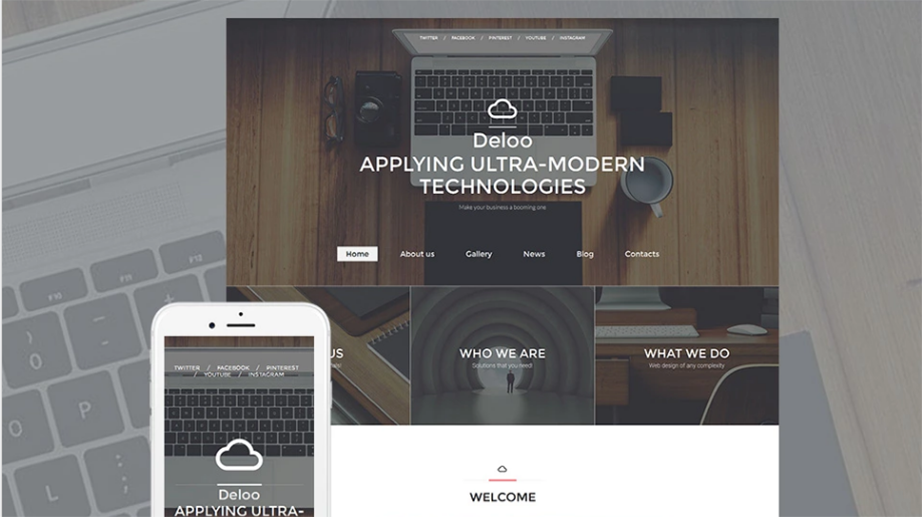 The ready-made website for web design agency is well-suited for the business related to high technologies. This minimalist web design template focuses on symbols and straight lines that create clear geometrical space. What can speak more to its audience than symbols like an outline of a cloud at the top of the page or several links to social networks? In addition, the combination of brown and gray colors is responsible for the sense of reliability. This web design template has a well-organized structure which brings certainty and order for the presentation of business ideas. Clear website navigation, reserved but impressive call-to-actions provide an outstanding user experience and make this theme one of the most advanced on this list.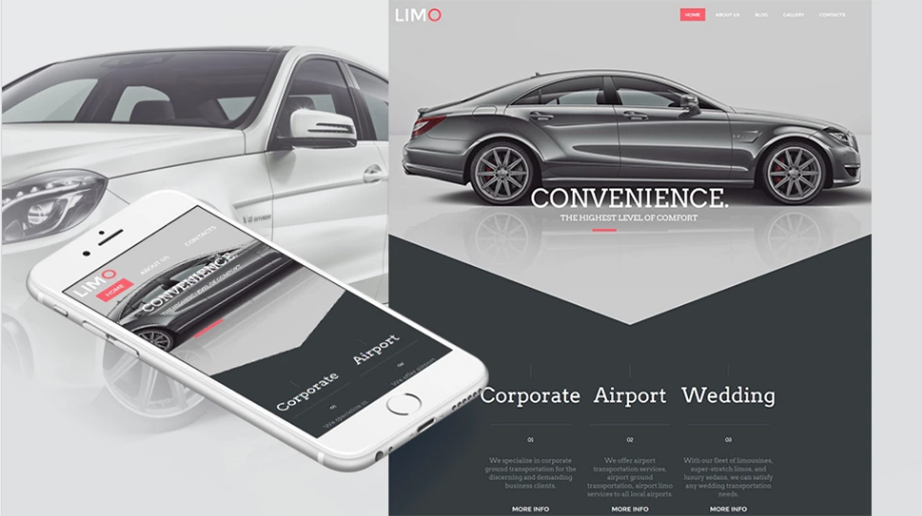 One of the most important elements in the Limo Services website template is the arrow-pointed page layout. This minimalist web design reflects laconicism of elegance and comfort. Reserved color combination creates appropriate space for those who seek professionalism and high quality along with the convenience of service. In sum, this purposeful web-resource will bring value to your target audience.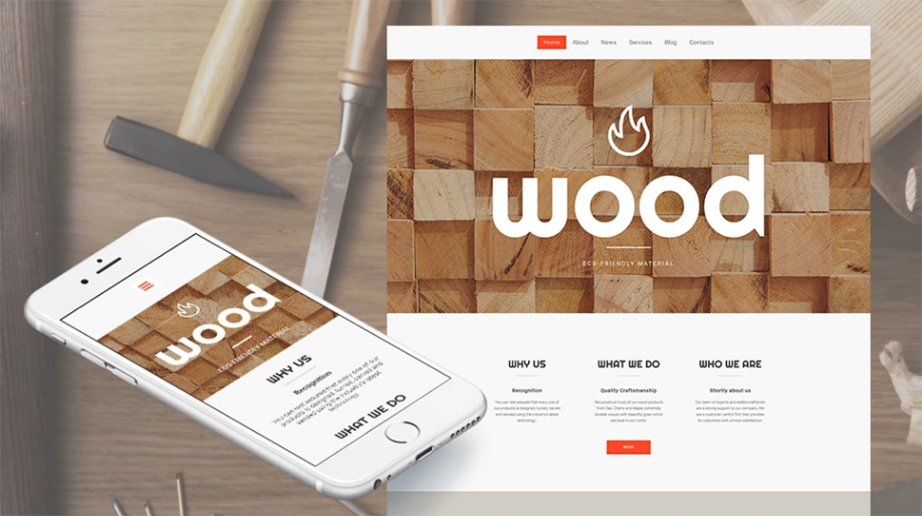 Take your wood products business to the new level with our Wood Responsive Website Template. Get a strong online support for your team of experts and skilled craftsmen. This minimalist web design template is easily customized due to the slider options and numerous Google fonts. So check out the possibilities of the theme that provides gorgeous look and feel of the material you work with. Before making your choice be sure to view its live preview.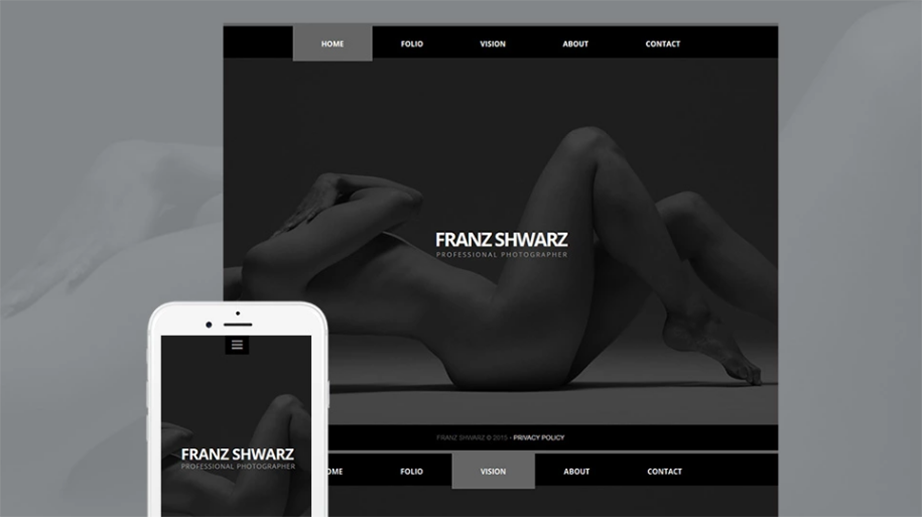 Creative Photography Web Template is the best solution for those photographers who prefer the maximum of content through minimalism of words. Pixel-perfect design and high-quality graphics allow plenty of space for self-expression. In fact, intuitive interface and innovative features are well-suited for a professional photographer. Furthermore, if you wish to drive your customers' inspiration with the highest level of creativity, find an all-in-one solution in the functionality of our Creative Photography Web Template.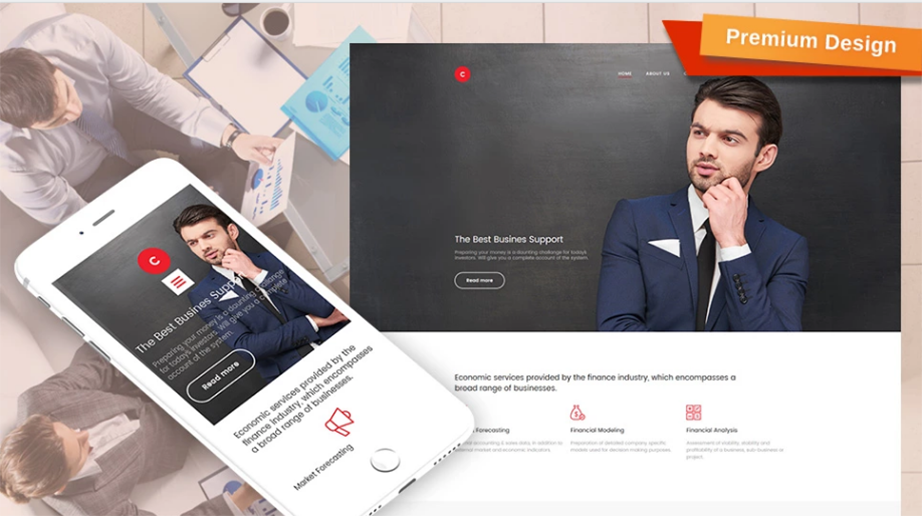 Consulting Premium Website Design is best if your business deals with finances. Its clever interface might attract even the most demanding customers. Moreover, this minimalist web design template with its user-friendly admin panel, professional drag and drop editor and the right typography gives you the sense of control and reliability. If you need any assistance our consultants are there for you 24/7.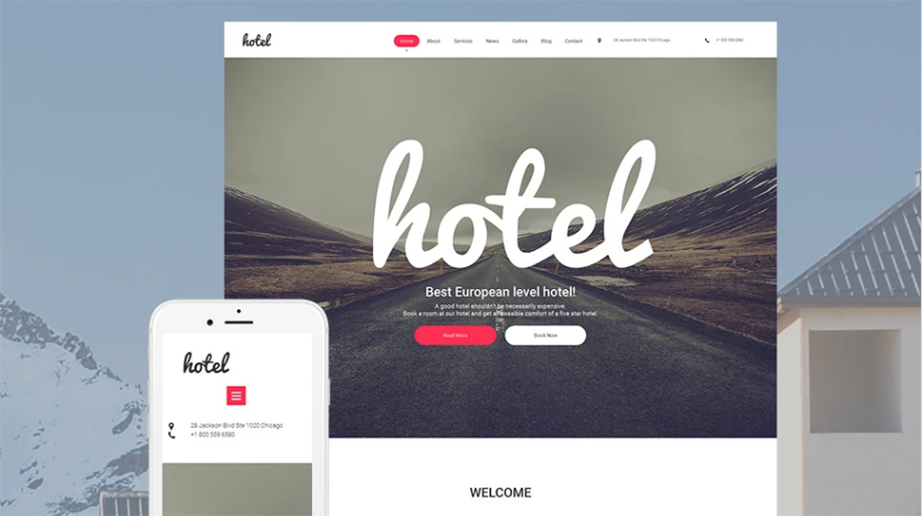 Our outstanding minimalist web design for hotel website emphasizes the need for comfort and affordability of price. With its superb graphics and easy-to-use functions, you simply replace the default text with all necessary information. Besides, a simple and intuitive interface is responsive to the requirements of all kinds of travelers, whether they plan a business stay or a comfortable holidaymaking with you.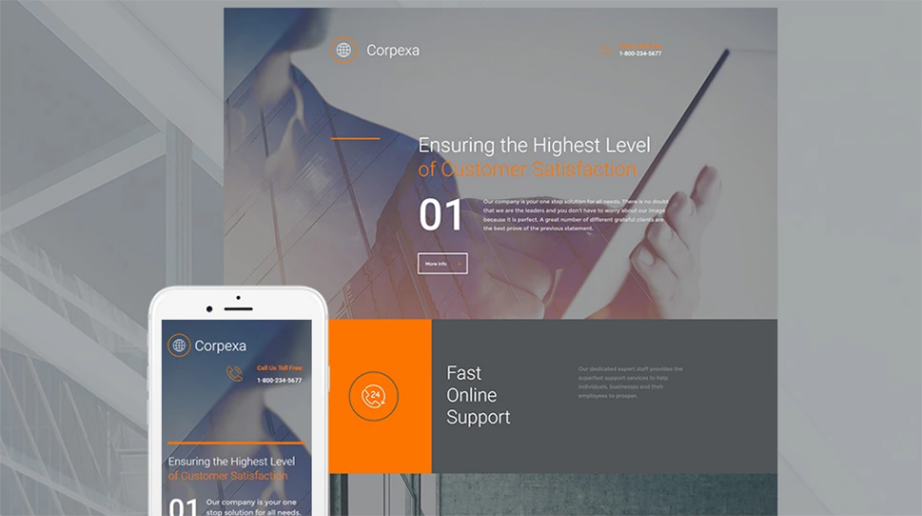 Our superb website for business projects is a good find for the customer-oriented business sector, providing integrated solutions and developing opportunities. It boasts minimalist graphics, user-friendly interface and the options that help to navigate through the website easily. What is more, this theme has a professional drag and drop editor which helps to convert the template into a customized website. Be sure to check out the live preview before making a final decision.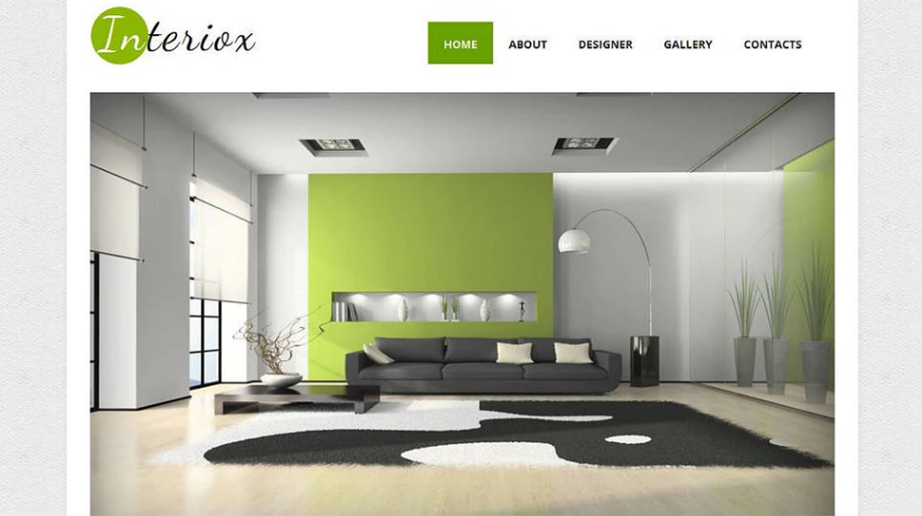 Minimalist web design template for interior design studios suits for different services provided by a highly professional design team. Its soft green and white basic colors and an awesome gallery of design objects attract the attention of the most demanding customers. Moreover, Interiox is fully responsive, visually elegant and perfectly structured website template. So rest assured your inspiration and creative approach will find the best expression online.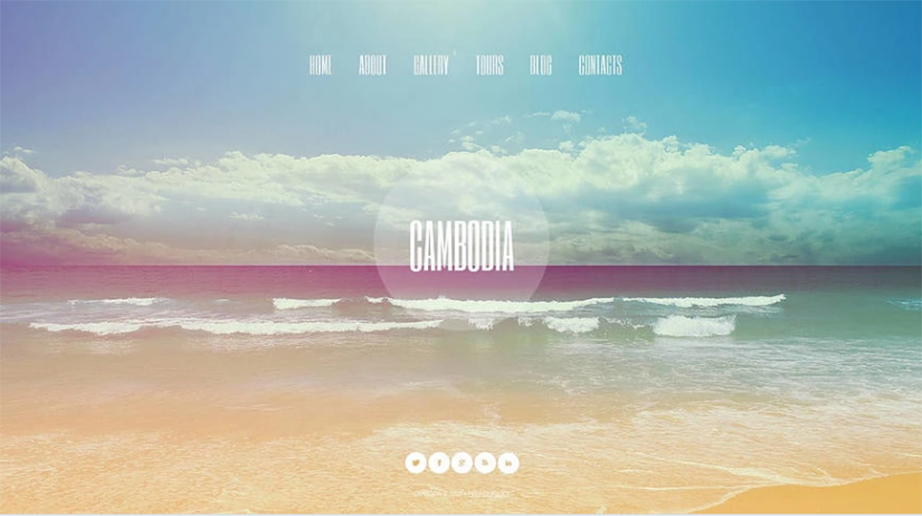 What can appeal more in a tour firm presentation than gorgeous pictures of the blessed places for a perfect holiday? Tour firm is not just another ordinary website template. It is a bright, easy-to-use minimalistic theme ensuring clear navigation. All you should do is to choose the proper background and your own style from the whole bunch of customizable presets.