Good Free Photo Editing Apps: Alternatives to Photoshop
Have you ever found yourself with a feeling of dissatisfaction after taking really amazing photos? A feeling that probably more could be added to liven and lighten up the images! Well, you and I both! It becomes especially tricky when one does not have basic skills in photography. Developers have gone out of their way to solve this question by providing very efficient and good free photo editing apps. Adobe Photoshop currently ranks as the best editing photo app with relatively complex features ease to use. Nevertheless, due to its pricing and complexities, it becomes necessary to use other good free photo editing apps like Photoshop.
These free photo editing apps include:
GIMP interface supports raw formats among BMP, JPEG, PSD and TIFF formats.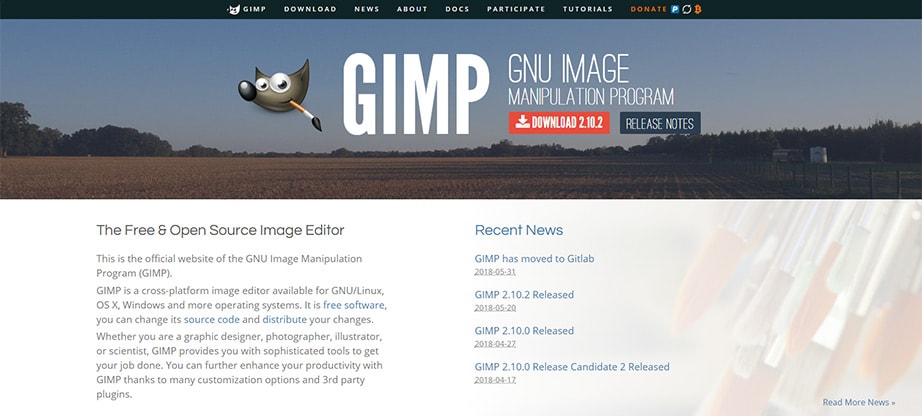 The next best alternative to Photoshop. It makes use of Photoshop tools such as Liquify to enhance blending and morphing of photos. It also experiences expandability via plugins which can be added at will. What's more, it comes with a troubleshooting guide and step-by-step tutorials to ease the work for users.
The latest version of GIMP brings together palettes, menus and ALL toolboxes in one window boosting ease of access to make it the best photo editor for pc free. This online photo editor, like Photoshop, supports layers and masks and enables color adjustments and advanced filters. Other amazing features include Lens and Color correction, noise-removal, re-touching, and HDR.
In as much as it is customizable, it experiences a downside as the interface can be pretty confusing for most.
Photo Pos Pro has exceptionally intuitive design intended for novice and advanced users.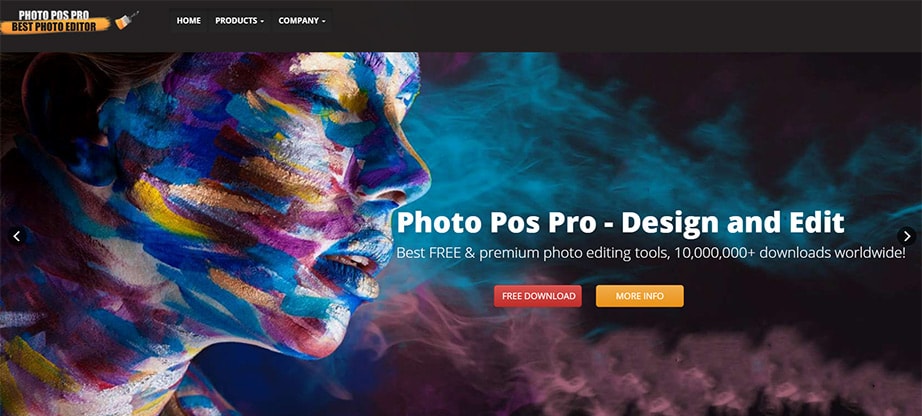 Photo Pos Pro has exceptionally intuitive design intended for both novice and advanced users. With the novice option, filters are just one-click away and come with automatic adjustments. The advanced option is comparable to Photoshop features. Relevant tools are among healing brushes, superb clone, color refining tools and masks among others. It saves time on routine tasks via batch-editing and scripts. Plugins are available in the form of extra templates and frames.
The major drawback experienced with this free photo editor is the limitation on space and saved files; up to 1,024×2,014 pixels. All in all, it's among the best free photo editors, but, for a better experience to lovers of this editor, an upgraded Photo Pro Premium is now discounted at US$ 20 (£ 17.67).
Originally came into the market as the better substitute for Microsoft Paint.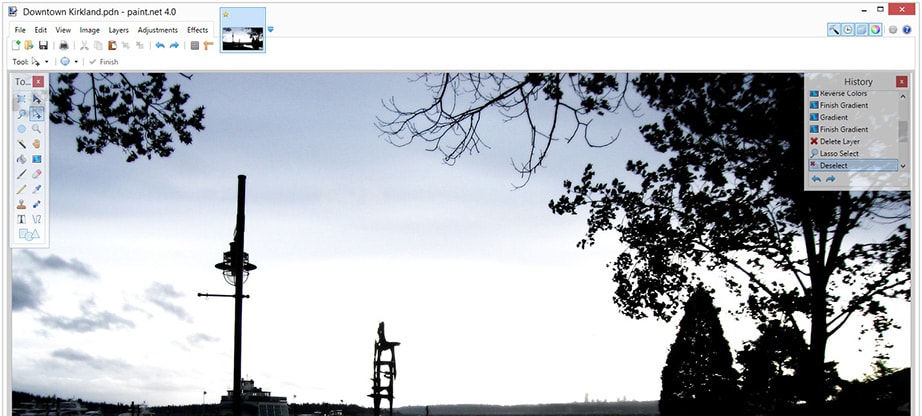 Paint.net originally came into the market as the better substitute for Microsoft Paint. It provides a variety of features including automatic filters and manual editing tools. Layers can be supported though there is a necessity to install a plugin for masks.
Default settings come with batch editing thus simplicity in erasing blemishes and distractions. A plus side of this site is the presence of volunteer coders consistently making improvements and increasing efficiency.
This freeware photo editor is considered fast and runs quite well on low-powered desktops and pcs. It receives relatively lower ratings however due to limited options and customizable tools.
This freeware photo editor is supported on a number of platforms including Mac and Linux.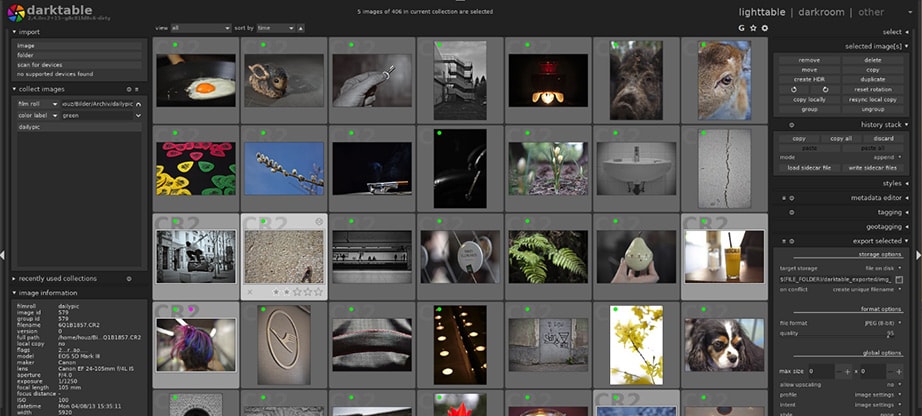 Some of the most amazing features of a Darktable package include snapshots, white balance, output color profile, demosaic, monochrome, local contrast, tone curve, highlights, and shadows, making it an online photo editor like Photoshop.
Other defining features are among color correction, lens correction, vignetting and graduated density application. However, it fails to provide windows binaries.
Nothing is hidden behind a paywall with this photo editing app.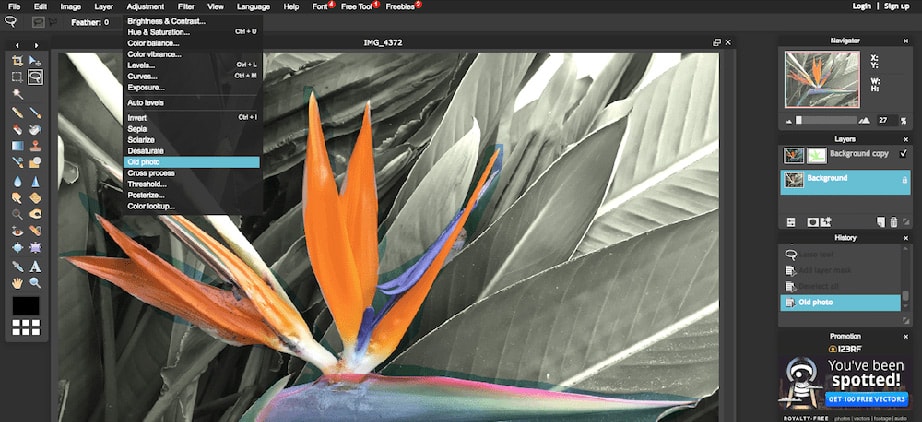 This astounding free online editor is the creation of AutoDesk; one of the tech moguls in computer-aided design and 3D modeling software. Thus, it goes without saying the online photo editor like Photoshop, offers an impressive experience for a majority of users with advanced tools.
It has a limited workspace, however, with a prominent ad section on the right-hand side and cannot edit photos in batches. Photoshop-style tools include automatic optimization options; sharpen and unsharpen, blur, masks, noise, levels, curves and artistic filters. All tools are customizable through a ribbon above the workspace and include fills, selection, healing and clone stamp tools.
Accepts native Photoshop PSD files, GIMP and Sketch files.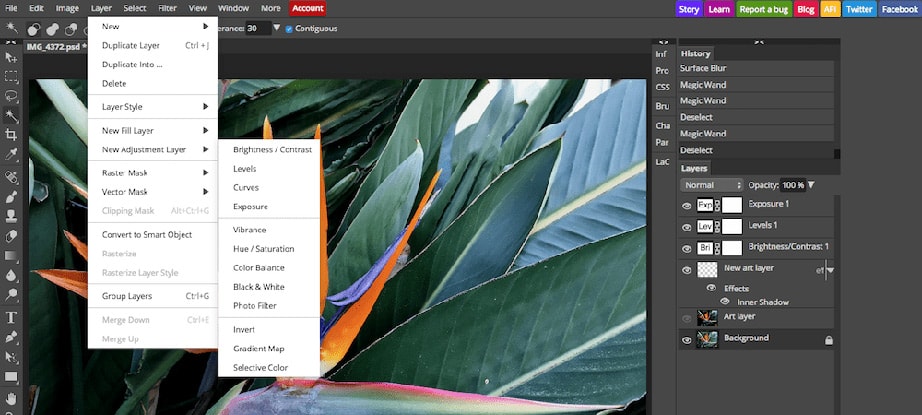 If you are a newbie, it would not be a wonder finding yourself confusing these two good free photo editing apps: Photoshop editor and Photopea. The toolbar section in Photopea is identical to Photoshop and has nested tools which generate similar menus.
This app was not designed as social networking app but rather a genuine substitute for Photoshop. What this implies is that it generally has lesser Instagram-style and effects in comparison to rival editors. Thus, it saves your selfies for a completely different app.
The app runs best on big screens with enhanced pointing devices. It can be downloaded and operated efficiently even when offline. Some features are available for free, but we cannot say it is the best free photo editor ever. Its premium packages differ according to the number of users and period of use.
Offers a sleek, minimal-list interface that makes it particularly suited for touchscreens.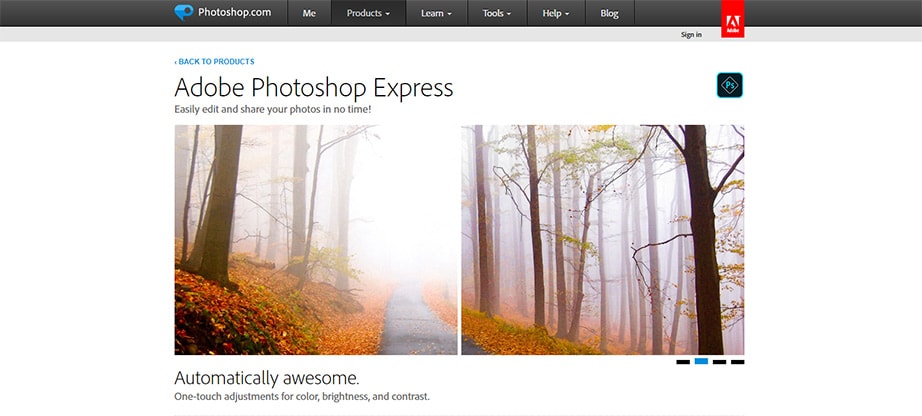 Available in different forms; including a downloadable app for Windows iOS, Android and free on the browser. The main appeal of this specific photo editor is its simplicity. This also happens to act as the major setback as it lacks the necessary tools, layers, and plugins. It is also impossible to resize or even crop a picture.
A combination of seven plugins, each carrying a different focus.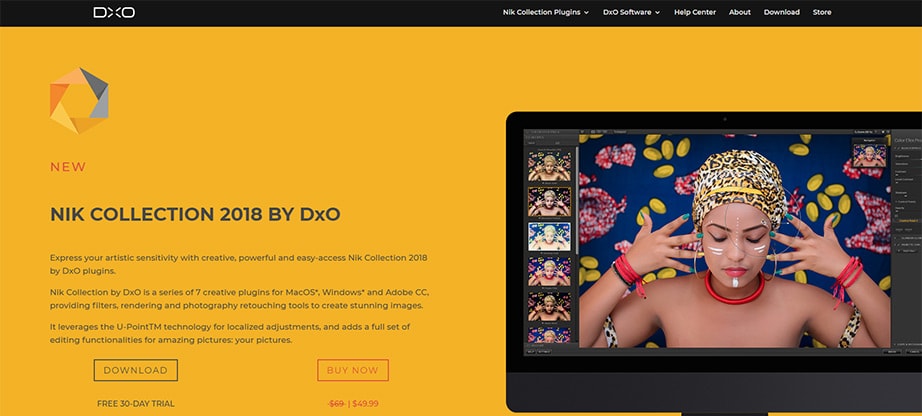 Google made big news in 2016 after announcements that this app will be offered for free. A pretty big leap for the internet provider as this is considered as a powerful online editing tool.
The collection is a combination of seven plugins, each carrying a different focus:
Analog Efex Pro – focuses on naturalizing digital photos.

Color Efex Pro – provides tons of filters.

Silver Efex Pro – focuses on black and white images.

Viveza – allows alteration of specific colors without filter application.

Sharpener Pro and Dfine – both improve clarity and noise reduction among other effects.
File formats supported by this editor include TIFF, JPEG, XCF and PNG.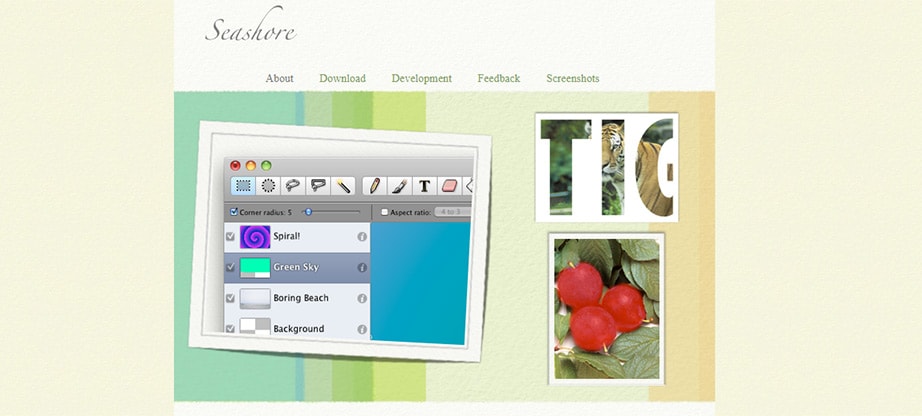 One of the good but not best photo editor for pc free, Seashore is open-source and is based on the framework of Mac Cocoa.
It has similar native formatting tools as GIMP and offers pretty much similar features too.
However, it's not as powerful and effective as Photoshop and GIMP and only has limited common features. These include multiple layers, brush strokes and gradients, Alpha channel support and transparency.
Most ideal for social media communication.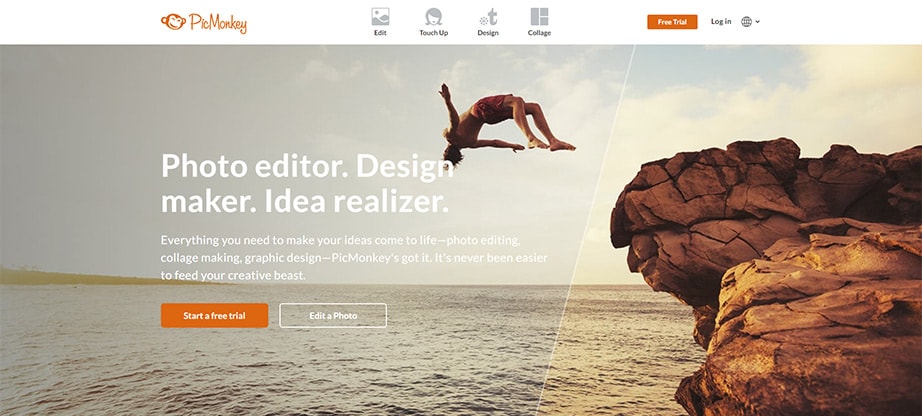 Social media editing tools are becoming more common by the day. Most commonly such used is the Instagram editor. PicMonkey offers similar special Instagram-like image editing filters like wrinkles remover and blemish removal. These tools may, however, work to your disadvantage and tarnish a good picture.
The web-based editor is currently free and supports BMP, JPEG, GIF, TIFF, and PNG file formats.
The Canvas Prints Photo Editor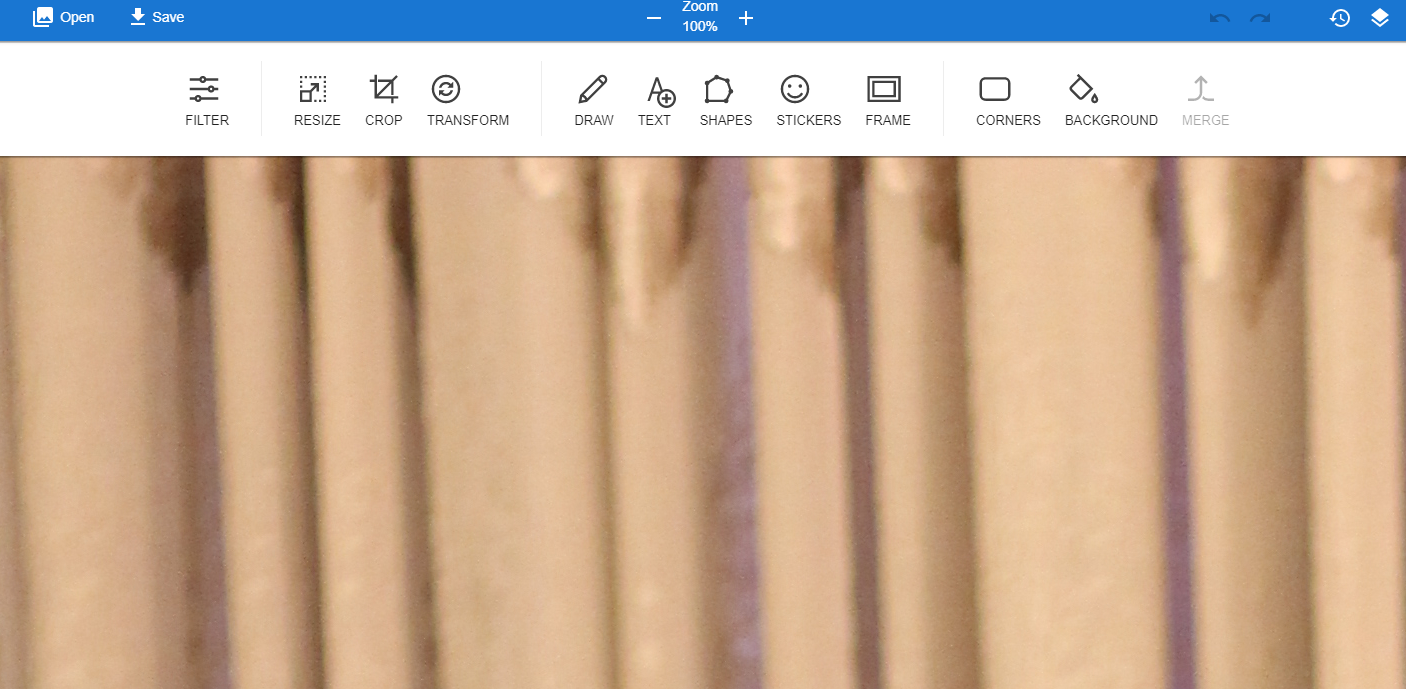 The Canvas Prints Photo editor is a comparatively new photo editor that has come into the market as a simple and easy-to-use editor. It has a variety of great features that include filters, resizing, cropping, and transforming. It also allows for the addition of text, shapes, stickers, frames, and background into the photos.
The best part is that this is a free photo editor that has a high efficiency when it comes to low powered devices with lesser RAM on them. This takes up minimal space and makes it easy to operate.
The interface is quite user friendly as well. This makes it the editor of choice by many people who are laymen when it comes to editing and high tech editors make them feel confused.
Good Free Photo Editing Apps Like Photoshop: Concluding Remarks
For a Photoshop alternative to be considered as a good and genuine photo editor for pc, there is a need for more than just a handful of filters and red-eye correction. Good free photo editing apps need to experience simplicity, offer automatic and manual editing tools and enable plugins to fill in gaps in its feature-set.
Explore the alternatives that we've highlighted to get the ones that will work for you.