Cool Web Design Geeks Do It To Stay Up To Date
If you're new on the web then you can be shocked with a great multitude of information that fills it. At the first days and even monthes of my blogging career I was totally amazed with opportunities that Internet gives to a common user. I remembered my philosophy classes with a phrase "I know one thing, that I know nothing" and tried to take in all the possible tips I saw. For some time the miracle world of the web started fading down. Thus, I've understood that there are many trashes, duplications and irrelevant things that I don't really need to know.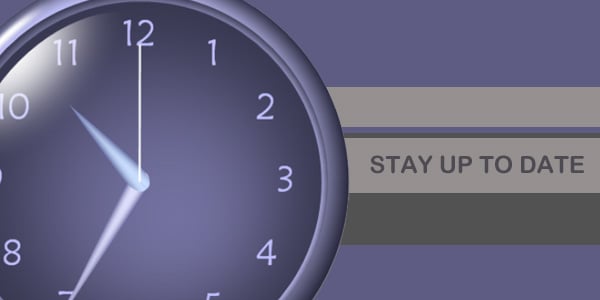 I guess everybody faced the problem of being overloaded with "cool" web content. Unfortunately we can't know if another post is good or bad until we open and scan it (yeah, the majority of people don't read online articles from A to Z, they scan pages searching for something interesting). But there are some tricks which allow to filter tons of information and to get more or less relevant content.
Now I'm going to share some secrets on how to be up to date even if you live on a desert island and there is nobody to tell you the latest gossips. Probably some of these tips are too banal, but as long as we incline to forget about them I dare to remind you of these axioms.
Follow "Right" People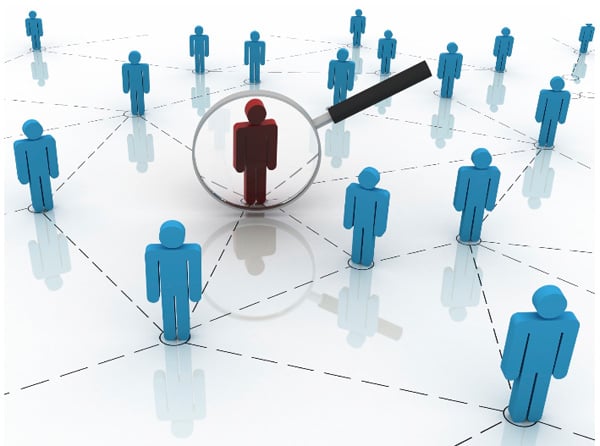 Do you remember mom's admonition "Play only with 'right' children! Don't make friends with hooligans!"? Forget about it while you're working. There are no good or bad fellows, there are only worth-following ones and those which spam your timeline/newsfeed/inbox with some strange info. Sorry for this straightforwardness, but if you want to be up to date to the latest and important news you have to rearrange your contacts. You don't need to collect gossips, you should better spread them :).
So, let's clarify what "right" people mean. I don't know who you're thinking about now, but I'm talking about those accounts which are abreast of the latest online news. There are millions of websites which pretend to be an exhaustive sources about web design, development and social media. But that's now that very thing you need. When you follow 100, 500, 1000 professionals which share 10 news per day then more likely you won't see their feeds because of a huge flow of information passing by. People can't read articles all the day long. We need to filter them to read only the best ones and here another tip from me goes.
Does Your Friend Appreciate The Post?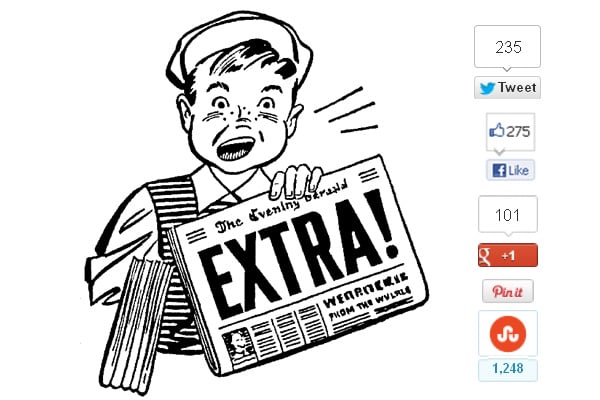 That's the question you need to answer before visiting a blog post's page. "Your friend" is a generalized character of people on the web who've already seen and appreciated the article. If some post got many tweets, Facebook likes, pins and comments then you definitely have to take a look at it. Don't neglect other readers' opinion. This trick will guaranty that you get popular and the most valuable information. But if you want to know hot news of the web, then this method is not for you.
Get Social Media Accounts At Arms Length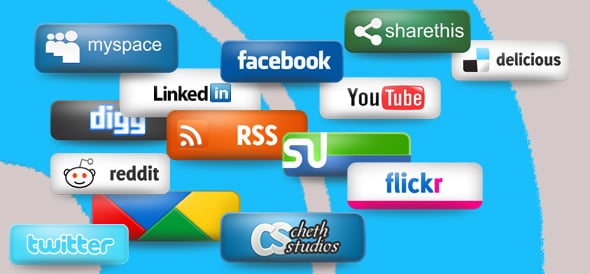 Nowadays every Internet surfer has several social media accounts on different social networks. And if they want to be up to date with the industry updates they need to monitor each account daily. As for me it takes too much time. Several days I tried to note down the time I spend on monitoring my accounts, but it's in vain. Each time I loos precious minutes on some cool materials which I din't really need.
If you face the same problem then social network clients which give an access to several social media accounts at the same time are just that great thing you need.
I prefer to use HootSuite. It allows to manage Twitter, Facebook, Linkedin, WordPress accounts under one interface in a browser tab. I also like it because the basic service version is available for free or you can buy the advanced one.
There is also MarketMeSuite social media service. This program is considered to be good for multiple businesses. It also promises users a smart following and unfollowing algorithm.
Seesmic is a good application for iPhones and Androids. It supports Twitter, Facebook and Foursquare.
8hands is a convenient desktop application which supports Twitter, Facebook, MySpace and LiveJournal. It also has iPhone and Android versions.
As you understand, this list can be almost endless. You can choose any social media client at your liking. These small services help me on every turn and I guess you'll appreciate them too.
RSS Feeds Rock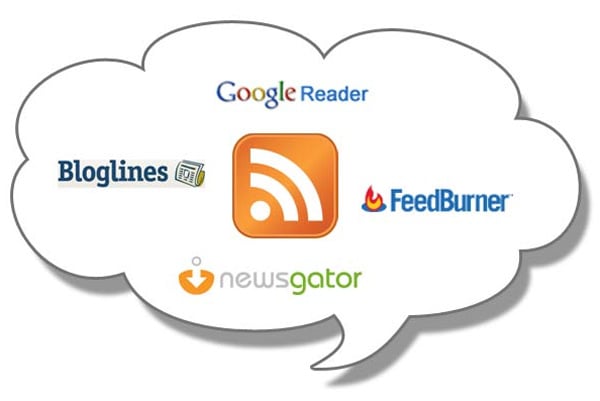 Probably everybody have seen RSS icons on web blogs and common websites. And probably each of you has a RSS Reader (Google reader, NewzCrawler, FeedDemon, Omea reader, NewsGator, SharpReader, Desktop Ticker, etc.) filled with extremely useful subscriptions which you don't even look through. Not so long ago I've found a simple solution for these subscription lists. Why not to organize all sources updates you're subscribed to in folders? Thus, it's easy to monitor multiple websites and keywords.
So, let's take a look at some media portals' RSS feeds.
YouTube RSS feeds
If you have a YouTube channel then you probably want people to subscribe to it. It's a good way to track comments to your videos, to get to know about news in your industry, to do video responses, etc.
RSS feed for a specific tag/keyword: https://www.youtube.com/rss/tag/YOURKEYWORD.rss
RSS feed for a specific user: https://www.youtube.com/rss/user/USERNAME/videos.rss
Flickr RSS Feeds
Flickr provides you with several RSS feeds of public photos and videos, friends' photostreams, public favorites from a user, group discussions, group pools, forum discussions, recent activity on your photostream, recent comments you made. We'll accentuate on Flickr photos tagged with some keywords.
http://api.flickr.com/services/feeds/photos_public.gne?tags=YOURKEYWORD&lang=en-us&format=rss_200
Just replace YOURKEYWOR text with the tag you're interested in and add this link to your RSS reader.
Wikipedia RSS Feeds
Many people use Wikipedia regularly. But it's not so easy to find the RSS subscription button on the wikipedia.com. If you want to get recent changes of all wiki articles you should use the following link:
http://en.wikipedia.org/w/index.php?title=Special:RecentChanges&feed=rss
More likely you'll be interested in RSS feeds of certain articles. Sorry, but I can't provide you with a link for this case. However, there's something you can do yourself. Just open the wiki page of the article you want to monitor, open its History tab (top right corner of the page), find the Toolbox button (look through the left toolbar) and choose one of two links: for RSS or Atom syndication formats. And that's it!
Google News RSS Feeds
In Google News you'll find updates of all kinds. But there are so many news that you can be lost in them. Thus, I offer you a link to find out RSS feeds on certain key subjects.
http://news.google.com/news?q=YOURKEYWORD&output=rss

I hope these pieces of information will help you to stay up to date with web design world updates. There are a lot of cool interesting things on the web, but if you try to explore all of them then you'll be failed and feel sad because of it. But that's a bad thing for your business, because emotionality and positive thinking is a global online trend. Note, that it is concerned in web design and development too. Don't worry about the constant flow of information: thoughtful info management will help you to be on the stream.