Why and How to Make a Transportation App – Critical Steps to Perform
The mobile application is the future of the transportation industry. Uber has already proven that it can entirely revolutionize an industry through its app. And now, with that same technology, so can your company. With its simplicity, time-saving, accessibility, affordability, and convenience on the go, you can deliver a mobile application to make your logistics business more efficient than ever before. In this article, we will show you why and how to make a transportation app in a few steps.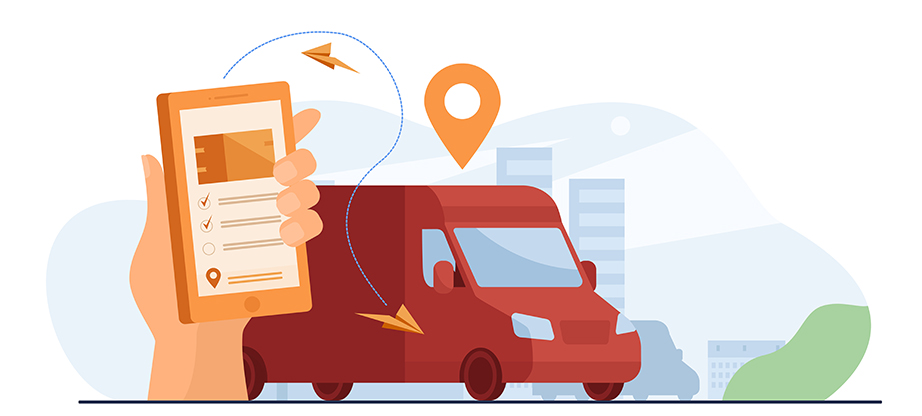 How to Make a Transportation App – The Way It Started
When Uber came up with their transportation app in 2009, they didn't have thousands of drivers on their waiting list. However, with some bad occasions (like the Boston bombing in 2013) and the worker strike in the city, the Boston-based company created a whole market niche. Other famous names in the industry like Moovit and Lyft came into the scene in 2012.
What Makes Transportation Apps Popular
Before you build a transportation app, you will have to know what makes such apps so popular that their demand is so high. The answer is pretty simple: not all companies develop a transportation app to provide taxi-like services (like Uber). The core idea behind all transport applications is data storage and real-time information.
For example, suppose you own a factory that produces cleaning products. In that case, you will want to control the distribution and have deep knowledge of what is happening in your warehouses or if your routes are optimized. This is where such applications will shine the most, allowing a full vision of the whole distribution process.
How to Make a Mobile Application for Transport
If you're looking to develop an application for your business, you must find the right mobile development team for the job. Collaborate with a group of experts who can help you with the transportation app development and pick the features you need.
How to Make a Transportation App in Four Steps
Step #1: Make It Simple
According to Andrew Chen, 77% of Android users stop being active on new apps by the 3rd day of installing them. That means the first few days of user experience are crucial – this is the make or break. Many sophisticated mobile apps are filled with features and options that overwhelm new users and make the app challenging to learn. New users find it challenging to navigate through an app's interface and cannot find their way around. They often give up before they even know how to use an app.
Step #2: Create the App to Be Quick
If your business is fast-paced and requires the ability to move quickly, an application that starts loading the moment it is opened will be a key driver in your success. It is especially true if you are in the transportation industry, where your clients expect instant communication and easy transportation scheduling.
Step #3: Make It Cross-platform
If you aim to reach a broad audience, look into creating an app for as many platforms as possible. Using the three largest mobile operating systems — iOS, Android, and Windows — apps can reach billions of users in one fell swoop. If you want your app to get a large number of people, this is the best way to do it.
Step #4: Listen to the Feedback
User feedback is a gift that provides insight into how your customers are using your transportation application, what they like about it, and what they would change. Not only does user feedback provide perspective on your product, but it also informs how you can improve your product roadmap to meet user expectations. Try to collect feedback from everywhere. Be it Trustpilot, social media, or your own review section (which is the preferable option).
How to Make a Transportation App – Summary
The perfect way to take advantage of the transportation industry's innovations is to partner with an app developer who understands the industry's unique opportunities and challenges. When you work with a company that is experienced in creating transportation apps, you can increase your app's usability and wildly improve your customer experience. After all, it is not easy to learn how to make a transportation app, but it is well worth going for it.