What is PWA in Magento 2? – Features & Advantages
At the end of 2018, the Magento 2.3 Beta platform was presented. This release has become one of the most important moments in the e-commerce world – the release of PWA Studio. In this article, we will tell you about all the features and benefits of Magento 2 PWA. This information will be useful and interesting for all online store owners.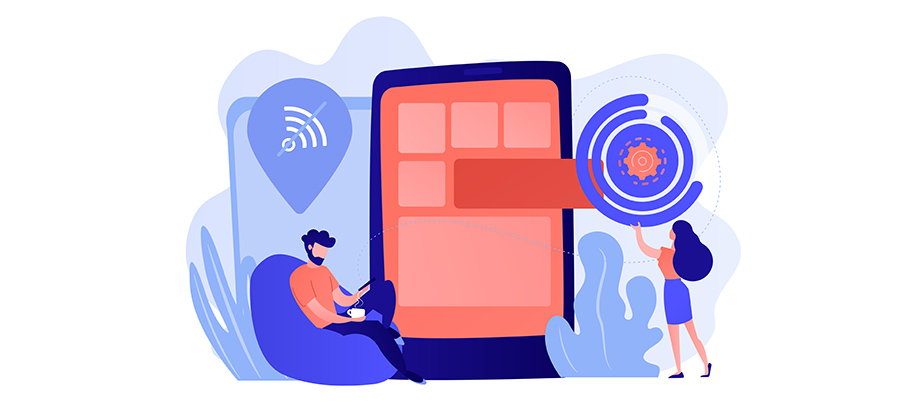 Learn more here – https://www.gomage.com/magento-2-pwa/.
Progressive Web Apps Features
Progressive Web Apps (PWA) have the ability to run and function fully in a browser, just like standard mobile apps. The uniqueness of this solution lies in the architecture involved. Progressive web apps have several features:
Reliability – the ability both to download and display is maintained even when the mobile device does not have a stable Internet connection.
High-speed performance – a mutual exchange of information and page loading occurs at lightning speed while maintaining a responsive and smooth UI.
Attractiveness – in addition to performance and reliability, the application is characterized by increased usability.
The PWA technology is an innovative solution that provides high-quality interaction with a web resource. Visually progressive web apps are very similar to native ones. Due to this, users have the opportunity to be in an already familiar environment. At the same time, inside the PWA it has a unique feature compared to conventional sites – the ability to save all key application resources on the client-side, while exclusively changing content data is transmitted over the network. Due to this, it is possible to significantly increase the speed of work.
Thus, since the end of 2018 Magento has been acting as a PWA platform, after which the approach to the development process has been completely changed. For example, the updated version of Magento received a special framework for interacting with PWA Studio.
What Are the Advantages of PWA for Online Stores?
In recent years, an increasing number of online shoppers have been using mobile devices as a tool for surfing the Internet. Thanks to the technology of progressive web applications, visitors to online stores have the opportunity to place orders in a convenient and reliable space without the need for a stable Internet connection. This feature allows to significantly increase conversion rates. Among the obvious advantages of PWA, we should highlight the improved usability. Many e-commerce stores are poorly adapted for tablets and smartphones, and therefore may experience erratic or slow performance.
In turn, PWA is able to maintain stable operation even with no Internet connection. While regular mobile versions can experience interruptions during high loads, progressive web applications continue to perform well. PWA websites are much simpler than regular mobile apps. The process of developing a typical mobile app will require a lot of financial and time costs compared to a progressive web application. Progressive web applications have the ability to quickly communicate with customers to inform them promptly. Due to the ease of use, stable and fast work of the PWA, customers will regularly return for new purchases.