8 Website Development Steps To Succeed Online
Are you new to web development? Not sure how to build a perfect website for yourself? Well then, you need not worry as we are here to help you out. In this blog, we are going to discuss with you 8 website development steps. Using web development Sydney, you will be able to build a better and more successful website without even hiring a web developer.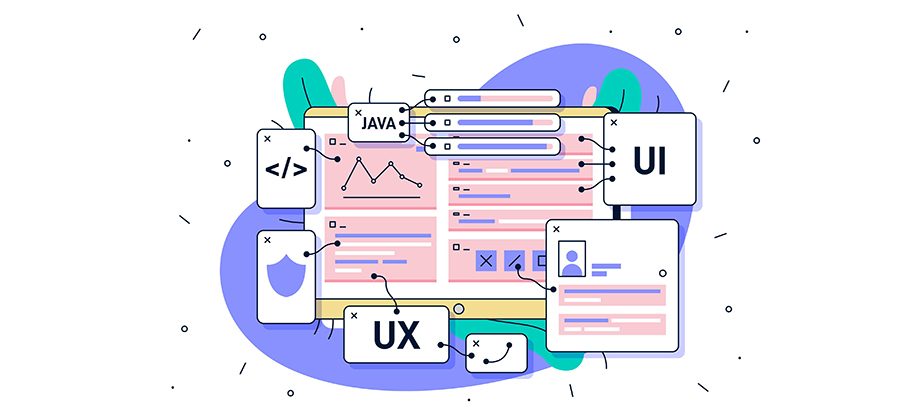 #1. Plan Out Your Goals
Before you actually start building your website, you will have to understand what your goals are. You need to know why exactly you would want to build a website and depending on that, you should make your plan. Until and unless you have a well-defined plan, you will never be able to meet your goals and objectives and your website will also not fulfill its purpose. Think about the categories that you would like to have on your website. Also, develop an overall structure for your website. This is the most important among other website development steps.
Top Website Development Steps – #2. Master the Basics
Next to the website development steps, you need to know the basics of web designing. As long as you are not familiar with the basics, you will not be able to create a full-fledged website. You need to have an in-depth knowledge of HTML, CSS, JavaScript, and so on. Without these, it would be quite impossible for you to design your website  In case you are not familiar with these technologies, you can either take up courses or hire a web developer for the purpose.
#3. Utilize the Technologies Available
You should make the most out of the available forms of technologies while designing your website. Look for the technologies that are currently trending in the market and take their help to design a highly advanced website. You should also understand the forms of technologies really well before you actually try to implement them in your web development plan.
#4. Optimize Your Website
Your website should be optimized for both computers and mobile devices. Your users should be able to browse through the web pages of your website from their mobile phones as well. The loading speed of the website should also be quite fast. If people feel that your website is not fast enough, they will no longer be interested in navigating to your website and the number of viewers will also come down gradually.
Essential Website Development Steps – #5. Do Keyword Analysis
Simply designing a website is not enough. You must also make sure that your website gets good visibility on popular search engines like Google. For that, you will have to place the right keywords within the content of your website. You can take the help of various keyword analysis tools in finding out the appropriate keywords for your website. You can also take the help of an SEO specialist for the purpose.
#6. Pay Attention to the Front-end Design
The success of our website development steps largely depends on how the website is going to look to the audience. That is why you need to be especially careful about the front-end design of your website. The website should have a block format. It should also have a lot of media elements including graphics and videos. The content that you post on your website should also be easily readable.
Basic Website Development Steps – #7. Check the Loading Speed
You must also pay attention to the loading speed of your website. Your users are definitely going not going to like one such website that has an extremely slow loading speed. In order to improve the speed, you should compress the images and other media elements. You must also not include unnecessary elements in your website. There are also numerous tools available by using which you can check your website speed before actually launching it.
#8. Check for Bugs
Your website should be properly tested before it is actually launched in the market. You should carry out both automatic and manual testing methods before you actually think that the website is fit for use. Your website should also have clean code that is easy to understand. Try to maintain a modular approach while designing a website.
Website Development Steps – Final Point
Think for a minute, what is the perfect website for you? Should it be beautiful, fast, informative, or just unusual? In what direction should it be? What audience should it reach? Surprisingly, even those who constantly work with sites cannot answer this question. The main thing is not just to create a site that will bring you millions. It is important to do your project so that it can always be taken as a reference measure in the future. Sirius – minimal Shopify theme store for dropshipping is painstaking, consistent work, consisting of the development of original design, high-quality content, technical nuances, and much more. Even a beginner can cope with this task. How? It's very simple. Today, using the Sirius Theme, almost everyone can create their own site. Make sure!
New technologies greatly simplify the process of creating an Internet resource. Surprisingly, even people who have devoted many years to web design often cannot answer the question of what an ideal site is. And even more so, a few lucky ones can cite a specific name as an example or claim that they once created it. This is due to the fact that the concept of an ideal site is very subjective, and everyone evaluates it differently. Use Mysterio if you want to create a creative, user-friendly website with a stunning design.
You will definitely make sure that the process of creating sites has been simplified several times. We are actively working on making it not only simple but also fast. Thus, spending a minimum of time and resources, you should get an excellent result with the Mysterio theme. Tempting? We will tell you which stages are the most important in creating a website. We are confident that the sequence of creating a site and a clear study of the stages is the key to the success of the entire project.
And these are some of the most useful tips and tricks that will help you in designing your website. In case you have any other tips in mind, do let us know.