The Top Cloud Storage Solutions for 2021 and Beyond
We all know the potential dangers of storing your files, pictures, and videos only on your computer's hard drive. If your computer crashes or becomes infected with a virus, you could potentially, and permanently, lose it all. This, in part, is why cloud sharing and cloud storage have become so popular and prominent in today's digital world. Storing your data and documents on the cloud ensures that these files will always be accessible—even if your computer suddenly crashes. The cloud also enables you to easily share files with others and keep your important files and data more secure by hosting them on an advanced server. And on top of that, cloud storage provides you with an almost endless amount of storage space, which makes this type of file storage ideal for businesses.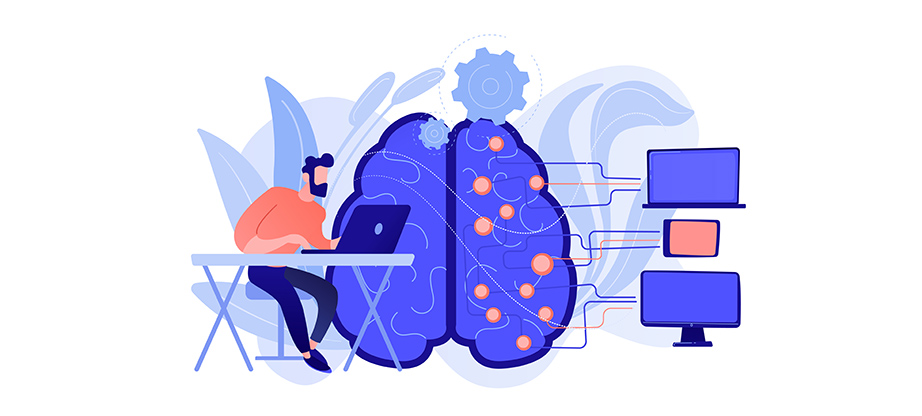 But what exactly is a cloud storage and how does it work? Additionally, if you are interested in cloud sharing and cloud storage, how do you know which cloud storage solution is right for you or your business? To help you answer these questions and more, we're taking a closer look at some of the top cloud storage solutions on the market for 2021 and beyond.
What is Cloud Storage?
We've all heard about the cloud, but do you know what it actually is? No, the "cloud" isn't up in the sky, but rather, exists in data centers located all over the world. Essentially, the cloud refers to sets of servers that can be accessed from all over the world. By using the cloud (these off-site servers), users are able to access data, files, and software applications from practically any digital device. The cloud frees you up from having to manage your own physical servers or from having to host various software applications on your own hard drive.
Cloud storage, then, refers to the ability of an individual, business, or organization to store their digital files and data at these data centers.  This is a key measure to keep your digital information safe and more secure. Use Instagram as an example. You use this application to share your favorite pictures and videos and develop your own profile. But when you upgrade your phone, all your photos are still there. This is because Instagram uses the cloud to store all of your digital files from secure servers. This ensures that your favorite photos will never be lost—even if you break your phone.
What are the Benefits of Cloud Storage?
Compared to conventional methods of storing digital information, there are multiple benefits to using the cloud. From security, accessibility, to ease of sharing and collaboration, it's hard to reason why you wouldn't use this leap in digital storage. Here are just a few of the top benefits of cloud storage:
Advanced security.
Automation.
Limitless storage potential.
Allows for easy sharing and collaboration.
Accessibility.
Convenience.
Friendly user interface.
Scalable.
The Top Cloud Storage Solutions for 2021
Now that we know more about cloud storage, it's time to review some of the top cloud storage solutions for 2021 and beyond. Take a look at some of the top cloud storage options on the market today.
1. Bublup
Sharing, collaborating, and organizing your digital life has never been easier. Bublup offers an innovative and visual approach to digital storage that allows you to share with friends and collaborate with visual folders. Ideal for work, school, or personal sharing, Bublup is quickly becoming one of the most popular cloud storage solutions on the market.
2. Dropbox
It has been a popular cloud storage option for years. Dropbox enables users to access their digital files from any device through their secure servers. This is ideal for professionals who may be working across channels and using multiple devices. Dropbox also helps larger teams or organizations access information from one central location, making collaboration a breeze.
3. Google Drive
Google, as expected, has made its mark on the cloud storage field. Drive offers full-service file storage, sharing, syncing, and collaboration. It's also free (up to 15GB), which certainly doesn't hurt. It works seamlessly across multiple devices and operating systems and is incredibly easy to use and learn—a trademark of Google products.
4. Box
With free storage of up to 10 GB, Box is ideal for business and personal use. Box works seamlessly across iOS, Android, and Windows, and is recognized for its friendly user interface. The box is great for sharing personal files and storing all your photos, videos, and documents in one central and secure space.
5. Microsoft OneDrive
If you're a devoted Microsoft and Windows fan, then you may want to check out the potential of Microsoft OneDrive. This cloud storage solution is ideal for syncing up across all your Microsoft Office apps and can enable teams from across the world to work together and share files. However, OneDrive only offers free storage up to 5 GB, which may be limiting for some uses (but it's worth noting the paid option isn't exactly going to break your bank).
Conclusion – The Top Cloud Storage Solutions for 2021 and Beyond
There's nothing worse than having your computer or phone crash, and within the blink of an eye, all of your digital files are gone. This has happened far too many times to individuals and even businesses, which is why the cloud is truly the future for sharing and storing all your important data and documents. Cloud storage makes file sharing easier, more intuitive and helps to keep your data secure. It also allows you to instantly access your files from practically any device and offers significantly more storage space than most personal computers.
But with so many options, how do you choose the right cloud storage solution for you? It all comes down to your storage needs and goals. Some cloud storage options are better for businesses while others are ideal for personal use and storage. Pricing, of course, also is an important factor to consider. But no matter which option you choose, you're bound to love the new capabilities of using the cloud.